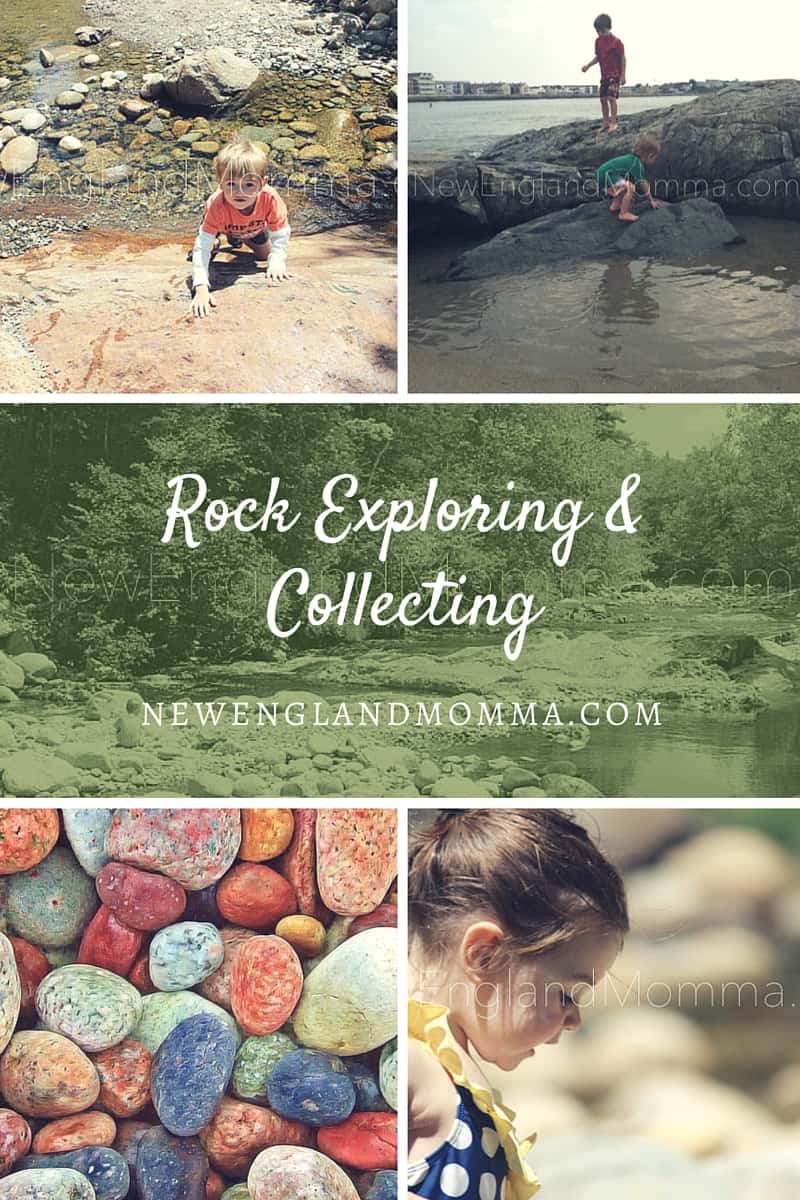 Rock collecting is fun to do whether you're a kid or a kid-at-heart.  Exploring and climbing on rocks can really be a wonderfully fun activity. We like to visit the ocean and when its low tide let the kids climb on the rocks, dip their toes in the tide pools, pretend to be explorers as they crawl and climb all over the rocks in the fresh salty air.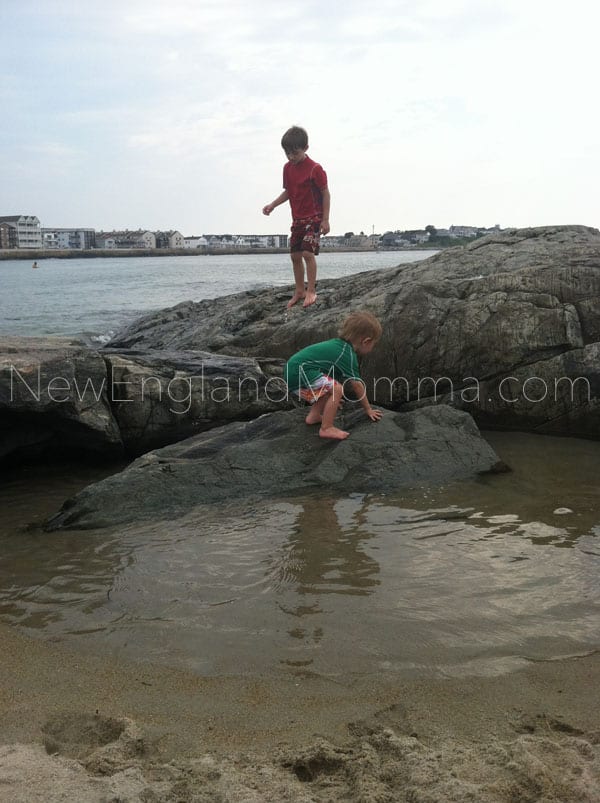 During the month of July, we camp in a mountainous lake area where there are many shallow rivers with glistening rocks.  A perfect area for our kids to explore.  Last year, we went down to the river with buckets to collect rocks.  All the kids found their prefect rocks to take home.  Chosen by either color or shape or how they feel in their little hands.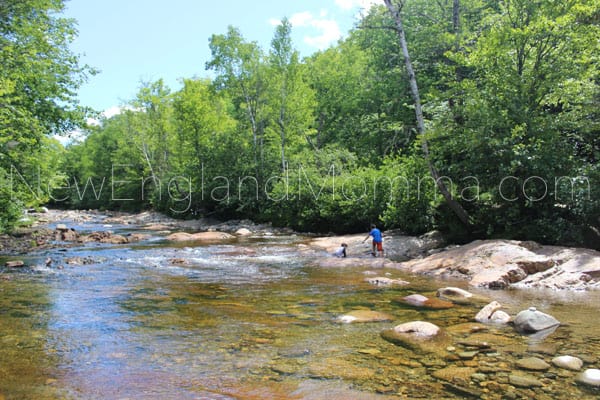 Our kids and their cousins spent an hour plus here easily jumping rock to rock, throwing rocks into the water or just enjoying the day away from the camp site.
We took two buckets of rocks home.  And at the end of the summer, I brought out the acrylic paints and we painted all our rocks.  Once dry we scattered them around our garden.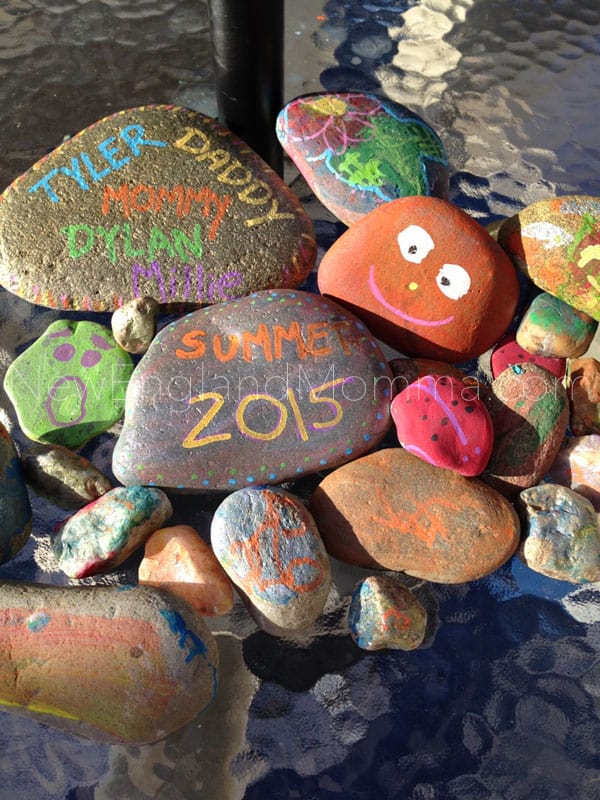 Recently, my four-year old found one of the rocks and holding it up says "Mommy, remember we painted this rock?"   I do and I always will and I look forward to collecting our favorite rocks again this summer and doing it all again!