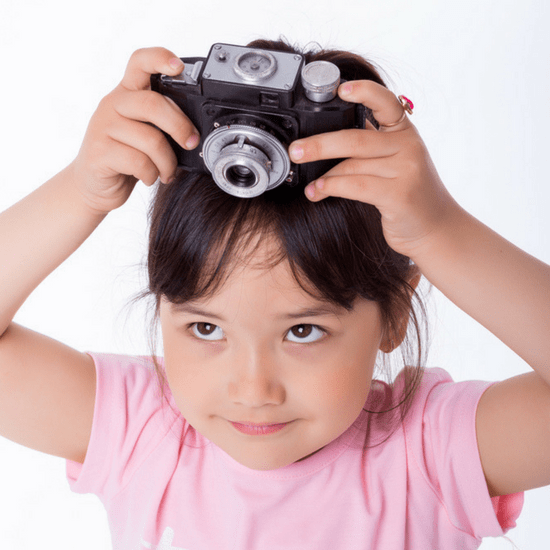 The destination on your road trip could be absolutely amazing, but getting there can often be a battle with any age kids. A long trip may produce sighs of boredom and a chorus of "Are we there yet?" from the backseat. Blast boredom and avoid "are we there yet" with fun road trip activities for your kids.
Card Games
Get a deck of cards (or two) and let your kids play some family friendly card games that will keep them going during the hours of travel. For little children, "Go Fish" is an old school favorite. For kids that are just starting to read or understand numbers, try sets of two instead of four. You may also want to check out decks of cards that have pictures instead of words and numbers. Other games include "Old Maid", "Concentration" (or Match), and "War".  Read more about these card games and enjoy the ride!
i-Spy
A fun game between your kids will help pass the time without a lot of noise. Give them an i-Spy game on paper with pictures. Have them tally the items they see while driving. Win the game if they finish the sheet or have them count up the number of each item they see and write the number in the box.  Print out multiple sheets or slip the printable into a plastic sleeve; use with a dry erase marker to be able to play again and again. When the game is finished, time to get out some snacks.
Map it out
Before you head out, get out a real paper map, not the GPS and show your child the two points you are driving from and to.  Let them help you figure out the best route as well as where planned rest stops should be if needed. We love to use a highlighter and draw a line on the map. Let them hold the map and let you know how long until the next stop or the next town will be.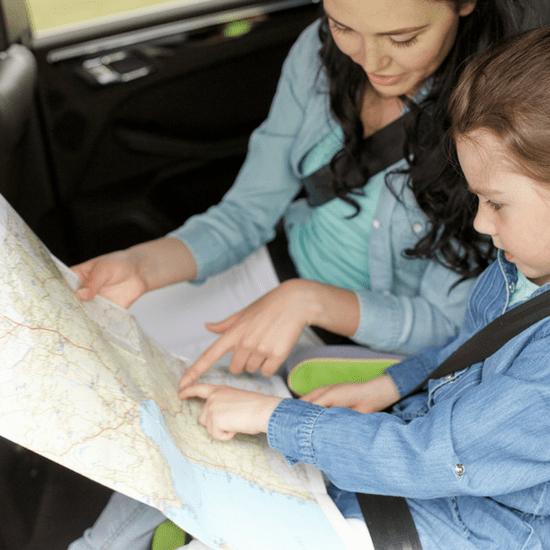 Journal
Give your kids an outlet on the trip. Have them write or draw about their own experiences. Whether it's poems about the stops along the journey, drawings of family members, or lists of things they want to do on the trip, journaling is an excellent outlet for your child to improve writing and communication skills. It's also fun! Years after the memories have faded from the trip, your child's journal will remain with recollections that will last a lifetime.
Need Snack Ideas for your Road trip? 27 Snack Ideas for Road Trips to Keep your Kids Happy
Snapshots Scavenger Hunt
Give your kids a small digital camera (or even an old school disposable one) or smart phone and let them document their road trip experience. Let them take pictures of whatever their hearts desire or provide them with a list to capture on their camera roll. Photographs are another way to hold onto those family road trip memories.
Don't worry about boredom on your next family road trip. Put away the electronics and streaming movies, and bring out games and ways to record your journey.  Avoiding "are we there yet?" has never been easier with these fun road trip activities for your kids