Pancakes while camping is a great breakfast. It's easy to do and filling. We love-making up a quick pancake batter and adding in our own mix-ins.  If you're looking for something to go with your pancake, cook up the perfect bacon to go with them! This versatile meal item is so much fun!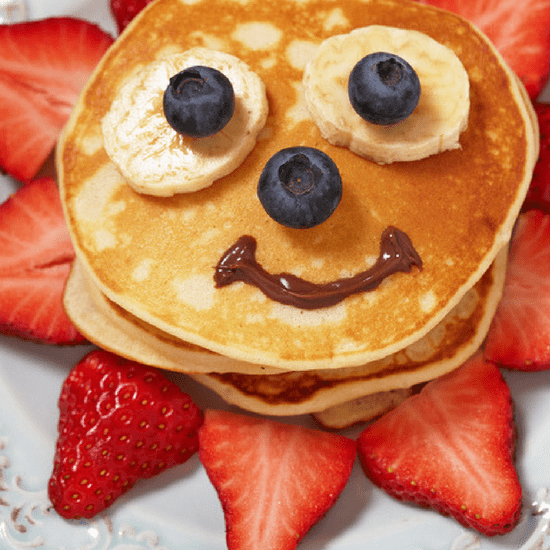 Pre-measure what you need at home, put it into sealing bags and then all you need to do is add the wet ingredients the morning you are having pancakes while camping for breakfast.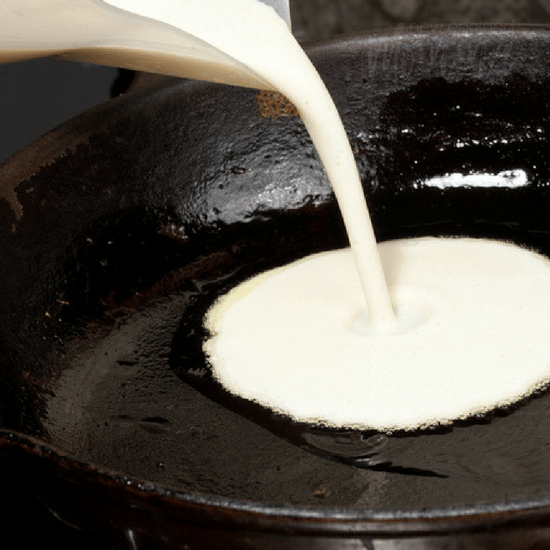 After mixing up the batter, heat up your cast iron pan, your griddle or frying pan.  It's time to add some fun additions into your pancakes.  Here some ideas and experiment by adding two or more of the items into your pancakes.
Berries (blueberries, raspberries, strawberries)
Bananas (sliced)
M&Ms
Flavored chips (Peanut butter, chocolate, white chocolate or butterscotch chips)
Ricotta cheese
Bacon or sausage
Peanut butter
Rainbow sprinkles
Peaches (sliced)
Pumpkin (canned + pumpkin spice)
Powered sugar (sprinkled on top)
Cinnamon sugar mix
Apples (sliced + cinnamon)
Pretzels (crushed up)
Shredded coconut
Granola
Chocolate syrup
Honey (great with bananas)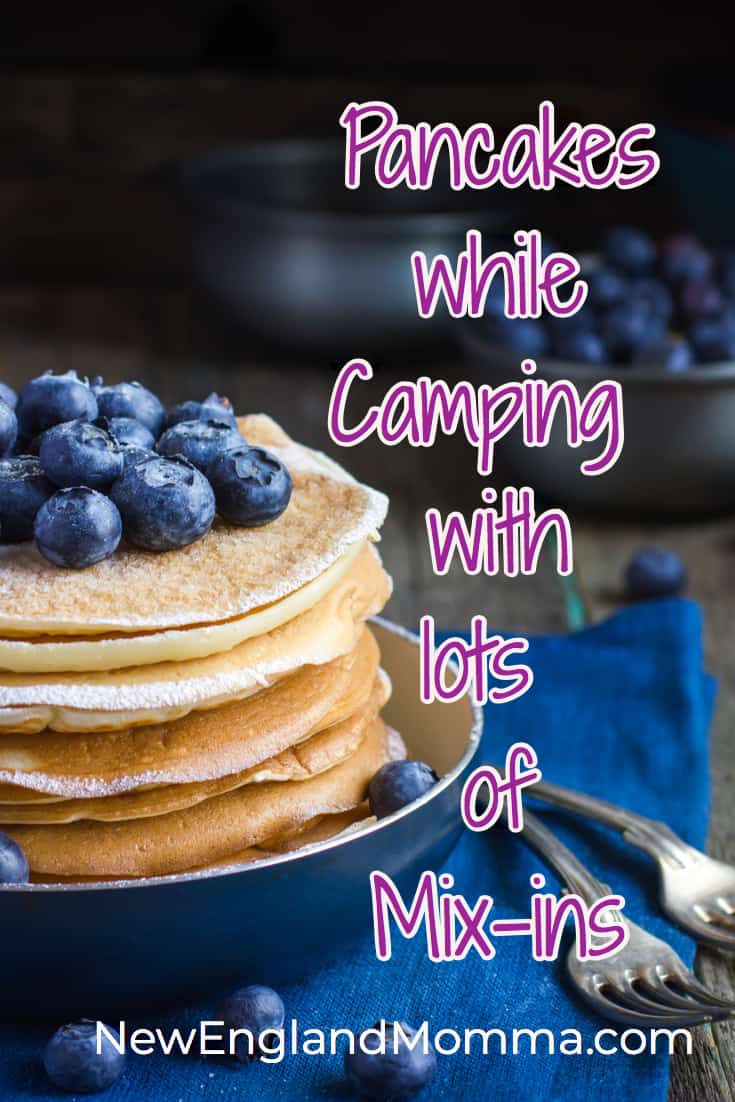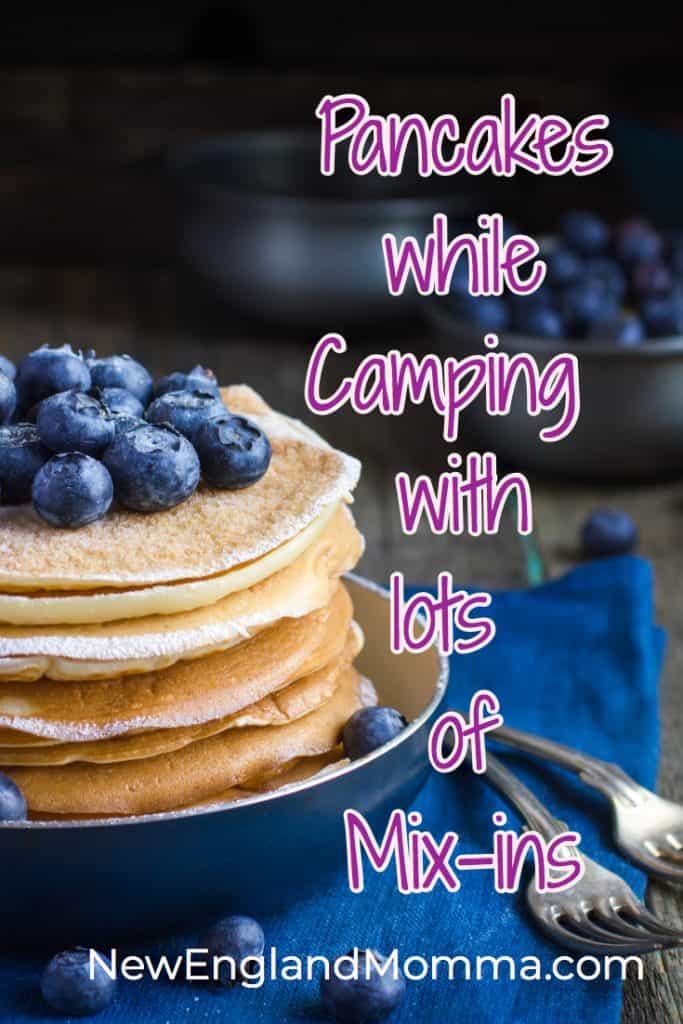 This post was originally posted in April 2016 but has been recently updated.