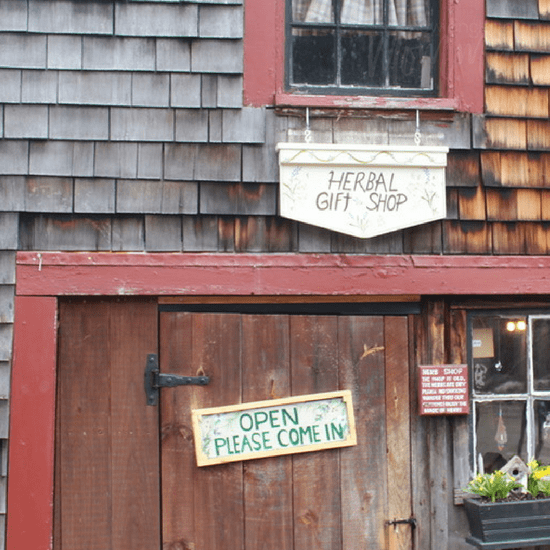 Whether you haven't been to Pickity Place in a long time or you've never hear of it, it's time to get acquainted and plan a visit. Pickity Place can be found at the end of a long and winding road in Mason, New Hampshire.  At the end of this road, you will see a quaint little red cottage. Find a parking spot and time to start exploring. Once you start walking around, you may start noticing the delicious smells of lunch cooking nearby or perhaps it's rows of flowers and the herb garden that catches your fancy. This is Pickity Place.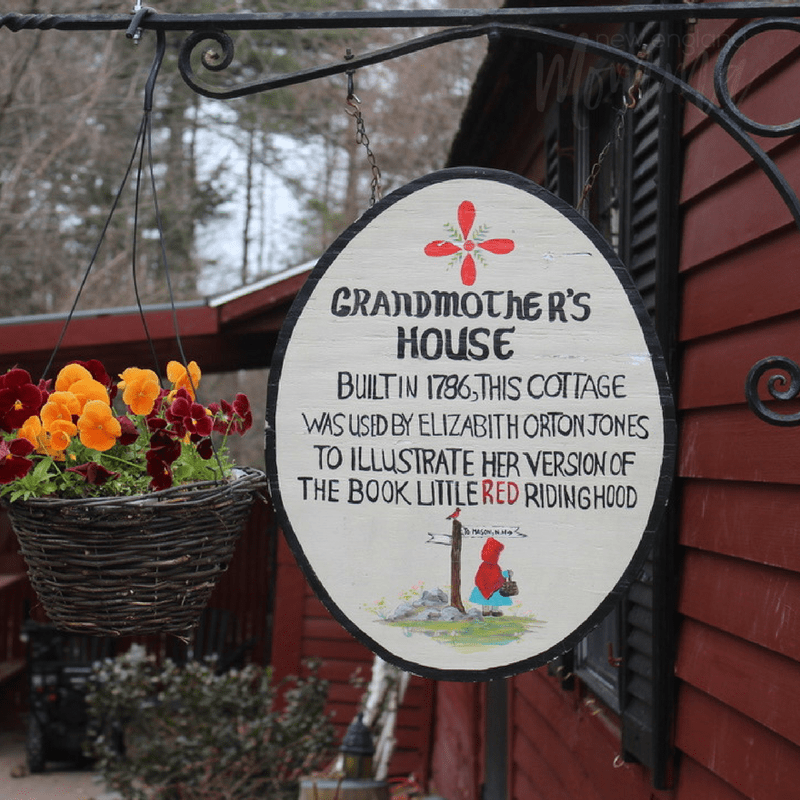 HERB GARDENS
Pickity Place is known for its garden of herbs as well as edible flowers which are used in their monthly and seasonal menus. When we last visited, the garden wasn't open yet but once the warmth arrives, the garden becomes plentiful with vegetables, herbs and flowers.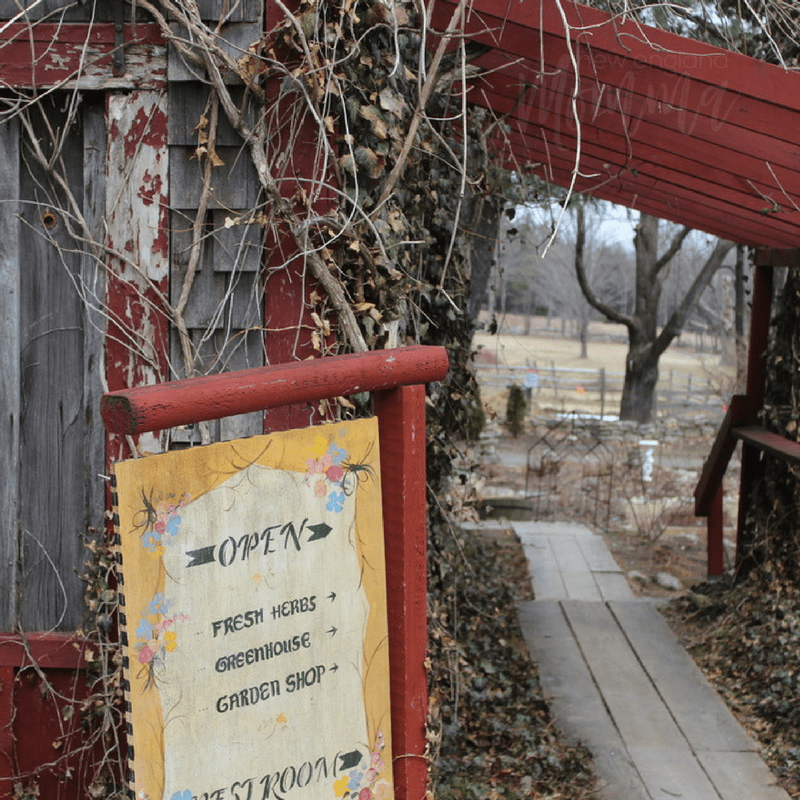 GARDEN SHOP
The little country store feel of the garden shop with its drying herbs hanging from the ceiling is one of my favorite spots. Come early so you can get time to look around in here! Dips, seasonings, candles, small toys and other trinkets is what you will find in this shop.
When you are done strolling the grounds, head on over to check in for the main attraction. Lunch! Using menus that only change monthly is a big delicious factor of Pickity Place. Their menus use seasonable ingredients and as mentioned, herbs right from their own garden.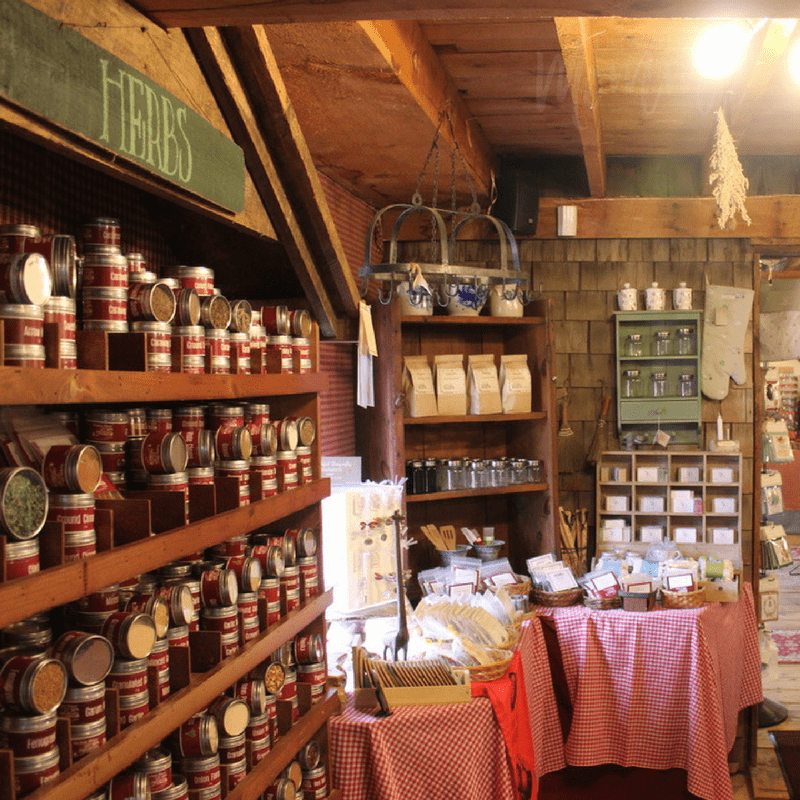 GOURMET LUNCH
A 5-course meal, as well as choice of beverage is what awaits you at Pickity Place. They also offer smaller portions for younger guests. When you sit down there is usually dip and crackers on the table. Your glass is filled with fruit/mint infused water.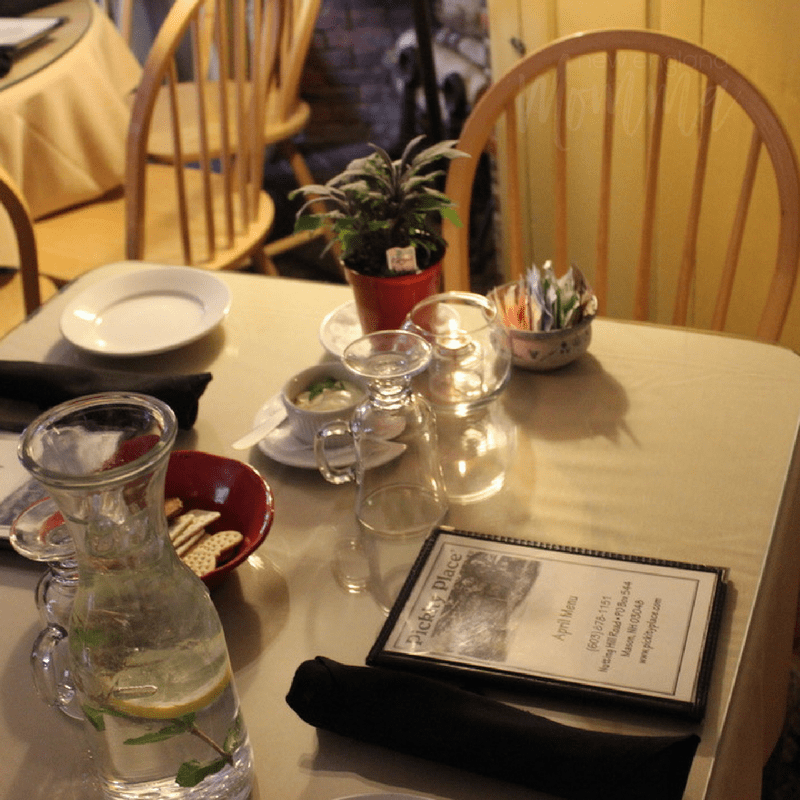 Everyone gets the same salad, bread, soup and dessert. The main entrée is a pick between a meat and a vegetarian dish. I was told that the chef tries to make most things on the vegetarian, however sometimes they will use chicken stock in some recipes so if this is a concern for you, you will want to let them know when you call to make reservations.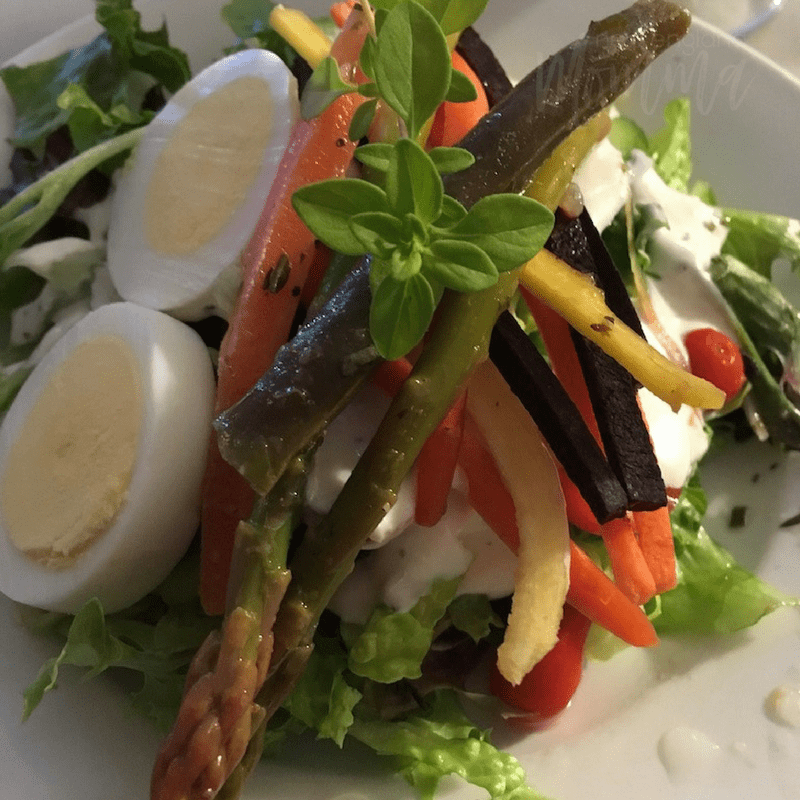 GRANDMA'S HOUSE
This charming little cottage was chosen by Elizabeth Orton Jones as the model for her illustrations in Little Red Riding Hood (Little Golden Books, 1948). Right outside the dining area, you will find a room dedicated to Little Red Riding Hood.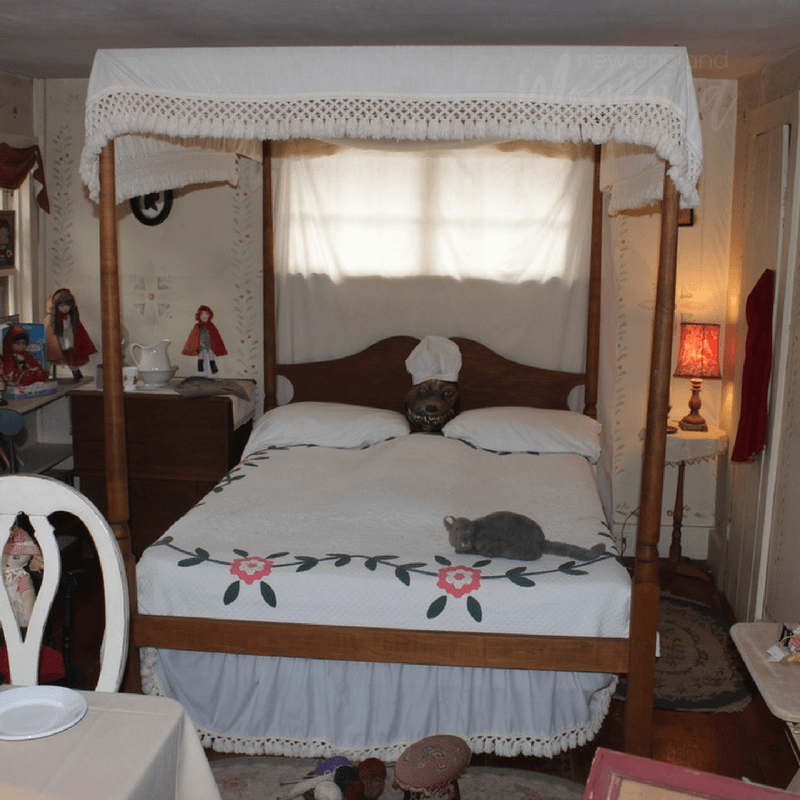 WHAT TO KNOW BEFORE YOU GO
Go Early - although there is parking, it can get tight and kind of crazy with folks just parking their cars wherever there is room. If you go early, you can have ample time to park and look around at the herb garden and shop before eating.

Reservations

- Call for reservations. I would suggest a couple of weeks or even a month out for reservations. You may get reservation a day or two out but why leave it up to chance? If this is something you want to do, pick a date and call. There are three lunch times: 11:30, 12:45 and 2pm. You need to reserve date, time and number of people when you call.

Parking

- As mentioned above, parking can get tricky. If this stresses you out, make reservations for the early seating as mentioned previously. We arrived at 11:00 am for the 11:30 seating. We were able to back our car into a spot and had no issues with parking or leaving.

Mud/Snow

- if you are visiting during mud or snow season, I highly suggest you to have tires that can trek through it! The DIRT road leading up to Pickity is hilly and curvy. We've seen cars get stuck trying to get up the hill when they were leaving Pickity Place. Be prepared!
Relax - And finally, totally immerse yourself in the surroundings. The gardens, the smell of the flowers and herbs, the fresh cooking, the yummiest of foods.
Although children are welcomed, it's not, in this mom's opinion, a place I would normally bring all my kids. Go with a significant other that appreciates good food, a group of mom friends, or perhaps a mom/child date where just the two of you can actually have a conversation together.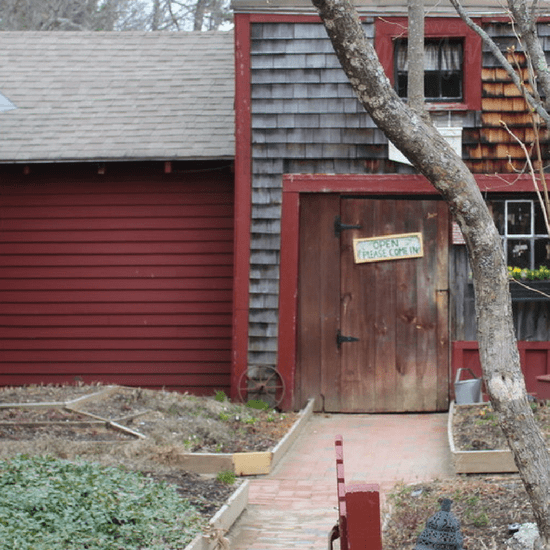 If you are looking for a lunch spot that is different from the normal places, this is it! Plan ahead and enjoy its rustic charm, as you will feel like you are in a simpler time when you are visiting
Pickity Place
.