Ski scooters, also known as a snow scooters are light-weight, fun and great entertainment. They are perfect for kids of various ages. My oldest son is able to stand on it like a skateboard and my younger son, loves to sit down on his butt and slide on down! We love them also because only a couple of inches of snow is just what you need to make these work.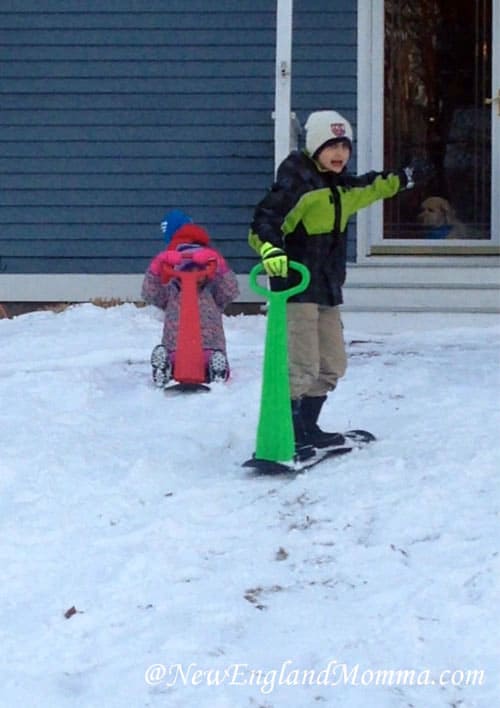 First Published: Jan 17, 2017... Last Updated: Dec 22, 2019
NewEnglandMomma.com is a participant in the Amazon Services LLC Associates Program, an affiliate advertising program designed to provide a means for us to earn fees by linking to Amazon.com and for affiliated sites.  As an Amazon Associate I earn from qualifying purchases. 
OUTDOOR FUN
Getting outdoors after snow has fallen is fun! Dressing up in layers of snow pants, jackets, gloves and a hat and they are out the door ready to explore!
If you have kids in New England, then you know how much fun they have in the snow. The thing about winters here though is that it can be cold and snowy one day and sunny and mild the next! It seems to be the norm lately as last year we didn't even get one snow day.
SKI SCOOTERS
If your children enjoy sledding, then you will want introduce them to a snow scooter!  These are one of the best sleds that my boys have ever gotten for Christmas.  The sleds are actually scooters or as the Geospace brand name calls them, ski scooters. There are other brands out there but the Geospace brand are the ski scooters we got and they have held up for a number of years now.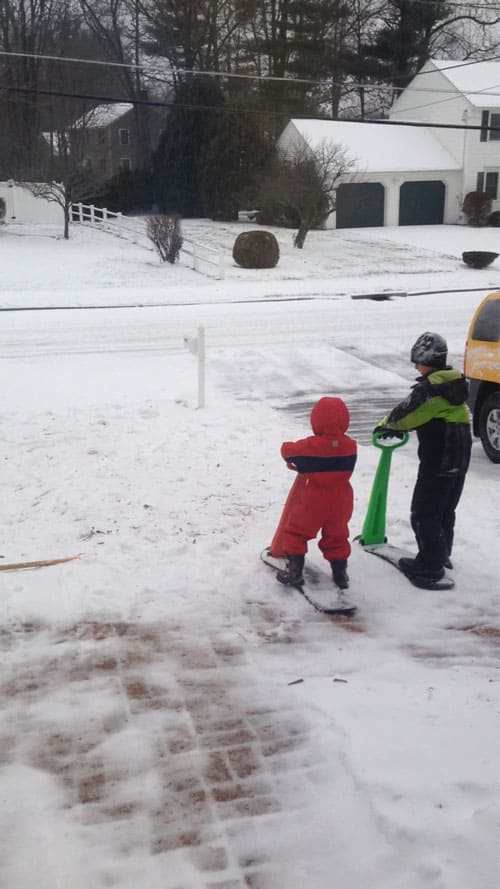 BEST SLED 
Ski scooters are a lightweight, durable plastic and they are foldable!!  They fold up for easy storage. And at less than one pound each, they are easy for old and young kids to carry back up.  Want to give it a try mom or dad? Ski scooters hold up to a 200 pound adult.
Ski Scooters are easy to hold onto with the handled loop and the board itself has a non-skid surface so your child won't be slipping off the board and into the snow.
When my at the time 4-year-old first got this sled, he figured out a way to ride it without having to stand up on it. He sits down and holds on to the handle.  I love this idea because he can very easily, slow down with his boots or roll off, if he needs to stop.
It really is perfect for the small slope we have in our front yard.  He is able to go super fast until I catch him at the bottom.  Super fun!
 Bottomline is that there are many different kind of sleds out there. My boys have had their ski scooters for 5 years, and they are durable and holding up quite well! As soon as the first snow fell, they were both outside scootering up and down our front yard again! Get your kids outdoors a bit more!
SNOW IS MELTING
Yup, eventually there will be time where the snow begins to melt away. However, even then my kids have been able to ride their ski scooters down wet grass prolonging the fun just a little bit more!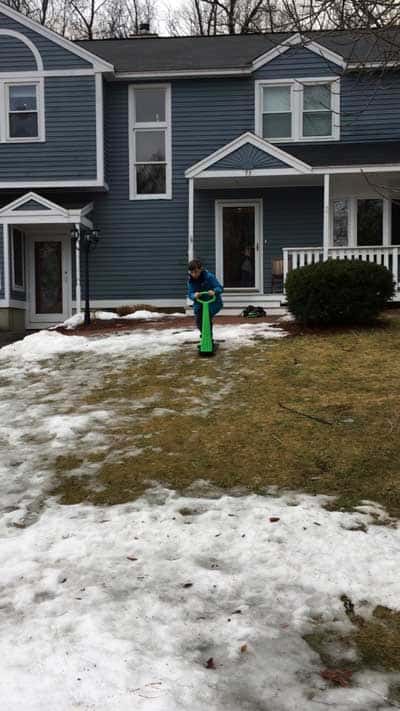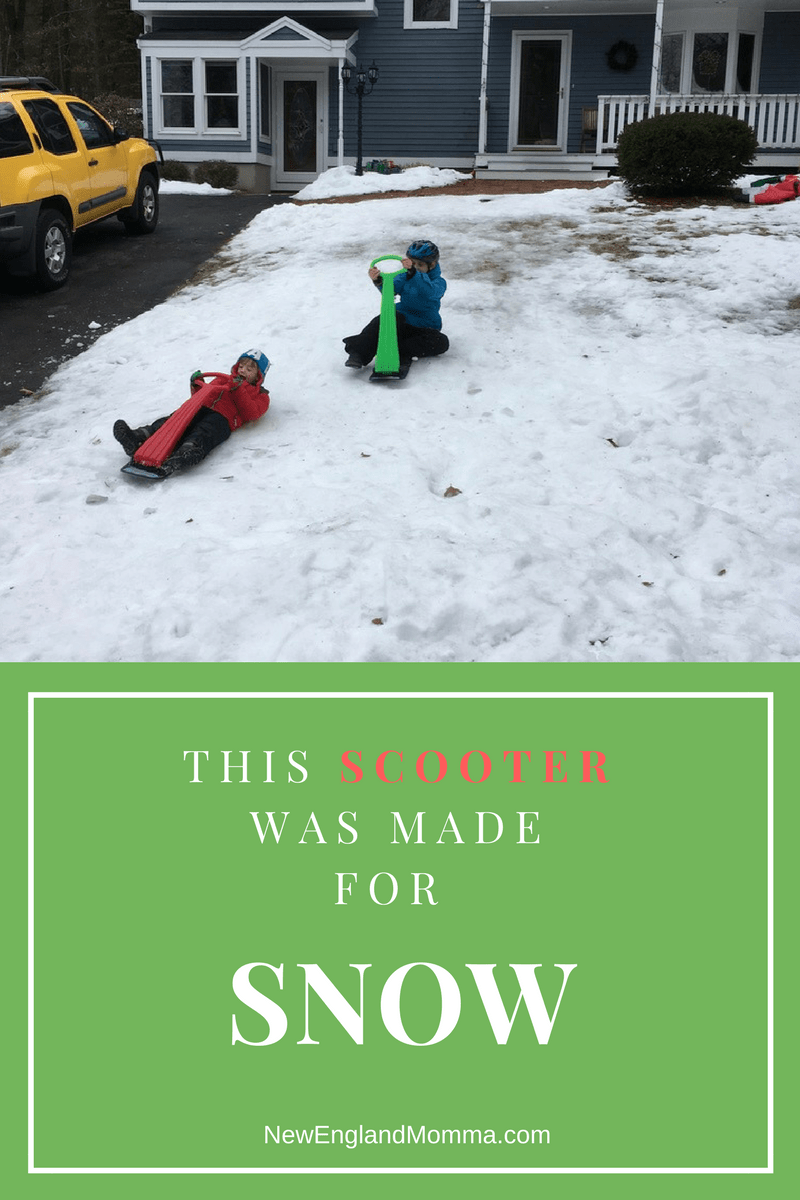 SaveSave