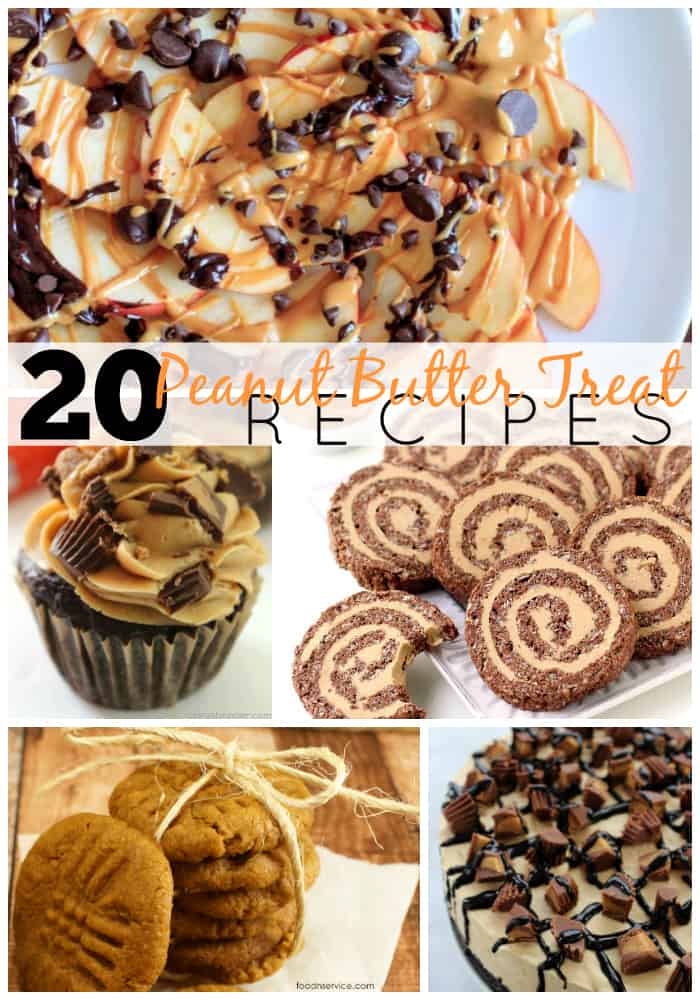 20 Peanut Butter Treat Recipes
Is your comfort food peanut butter? Well, I have the round up for you. This delicious list has everything from pies, to cookies, to cupcakes. I was really needing some recipe inspiration, because my family is peanut butter-oholics. I think they will be pretty pleased with some of these treats. I am thinking some Apple Nachos will be the perfect after school treat today, but then again I could really use some Peanut Butter Chocolate Chip Brownies after dinner. Would it be frowned upon to have both in one day?
Is your favorite peanut butter treat on the list? Tell me below. And if you're looking for the perfect drink to go with it, check out these Adult drinks for a fun night in! Be sure to share this great recipe round up. Happy (early) peanut butter cookie day!