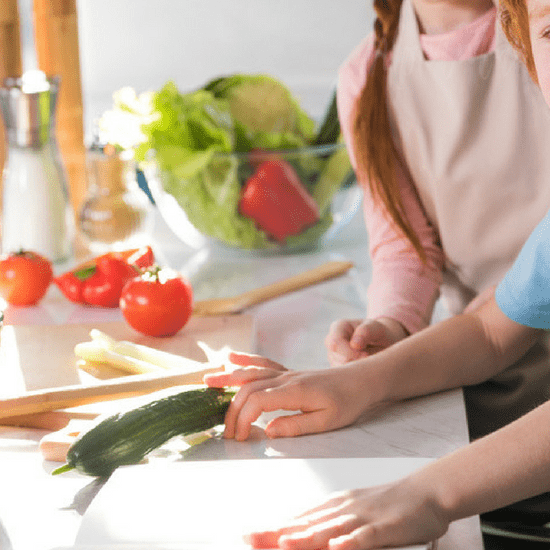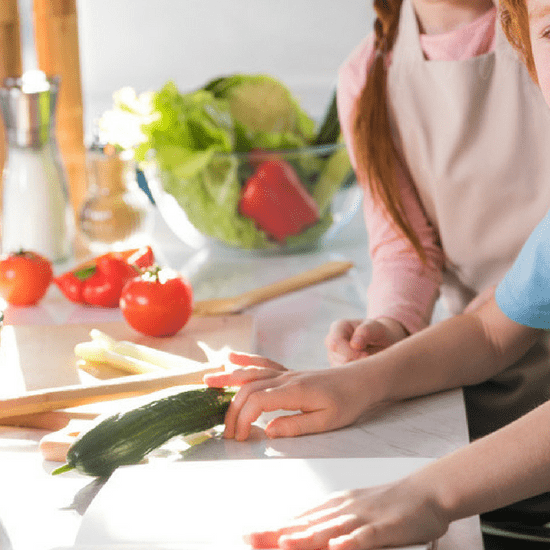 Cooking is a way of life. It's a skill everyone should know how to do and this is why I try to get my boys involved in cooking whenever possible. Cooking up scrambled eggs, mixing batter in a bowl, or even cutting vegetables into smaller pieces. They love to help cut up vegetables but honestly, it scares me when they use a knife as I'm fearful they will cut themselves.
Green knife
I have discovered the perfect win-win! A knife for those little hands that want to help cut up food and a knife that won't allow the boys to slice open their fingers. The knife we use is plastic and serrated. The best thing about this knife is that you can run your fingers over the serrated blade and it won't cut fingers!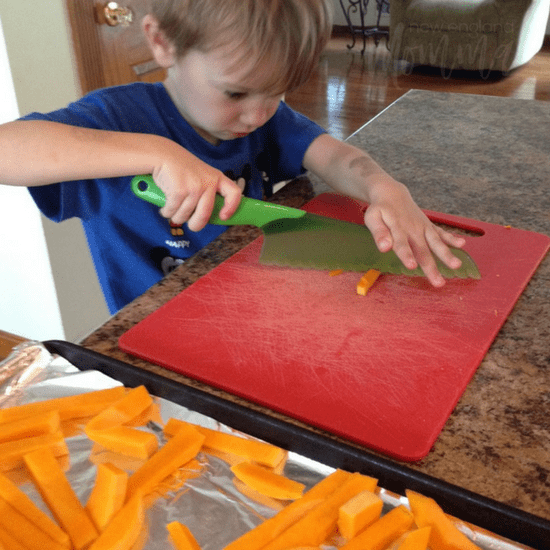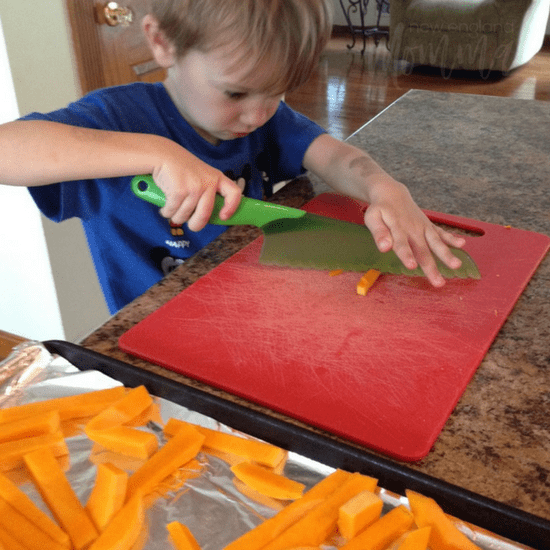 So one evening, when my kids start falling apart at the four o'clock witching hour, I gather up my little guy who is four years old and tell him it's time for him to help out mommy with making dinner. We're having butternut squash fries. I cut the squash into big chunks and hand them to my little man to cut up into smaller pieces.
Under my watchful eye, he is picks up the green knife and begins to cut the chunks into small pieces. I am careful to remind him how to hold the knife and keep his little fingers away from where the knife cuts. Although, the knife will not cut him, proper cutting technique should still always be used.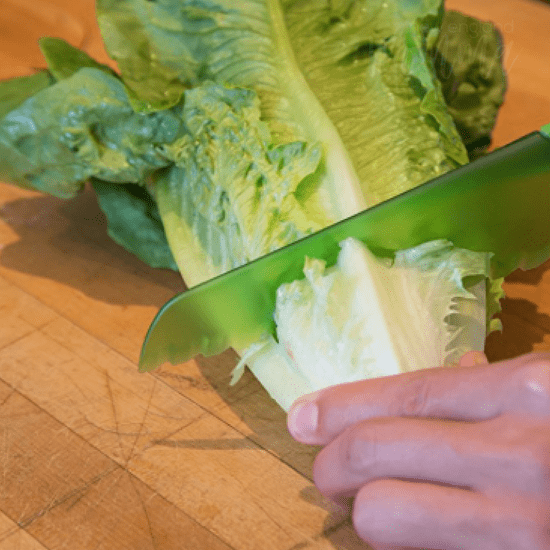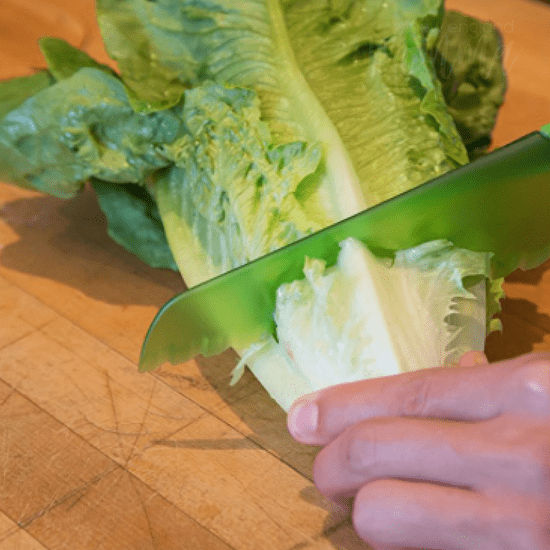 This knife is known as salad knife. We love using this knife - ZYLISS Lettuce Knife. There are so many ways to get your kids helping in the kitchen with you.
RELATED: Ten Essential Foods that Children will be Excited to Cook
There are many ways to get your little ones helping in the kitchen with you. What ways do your little hands help out in the kitchen?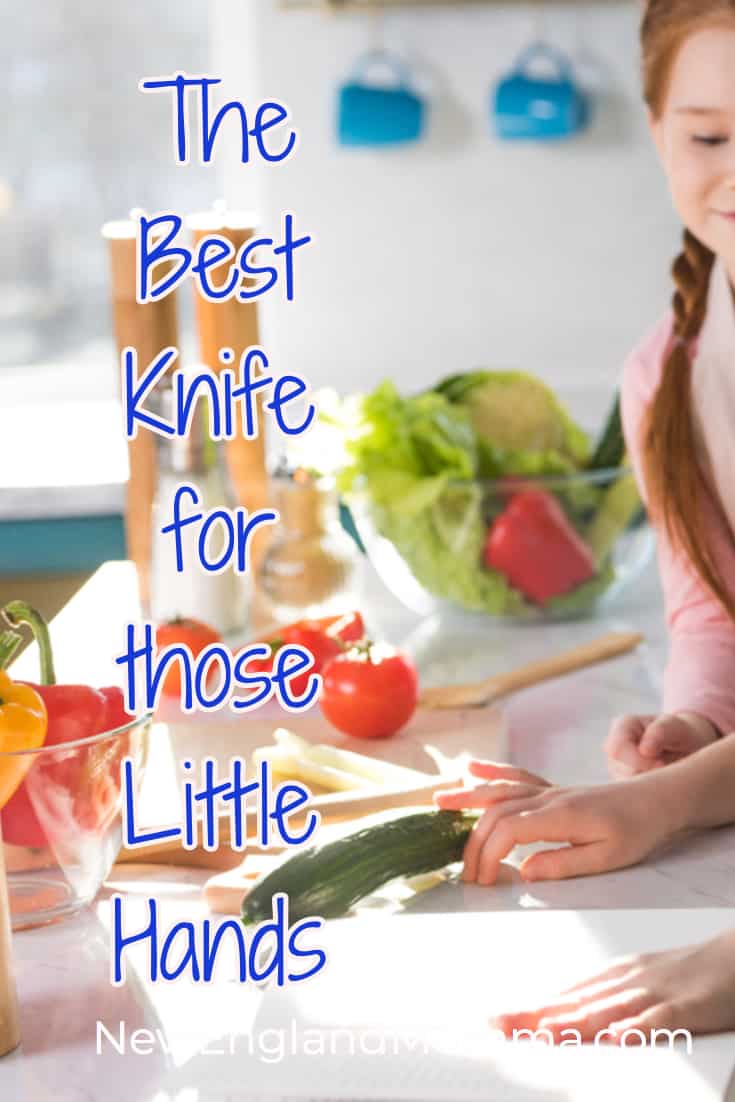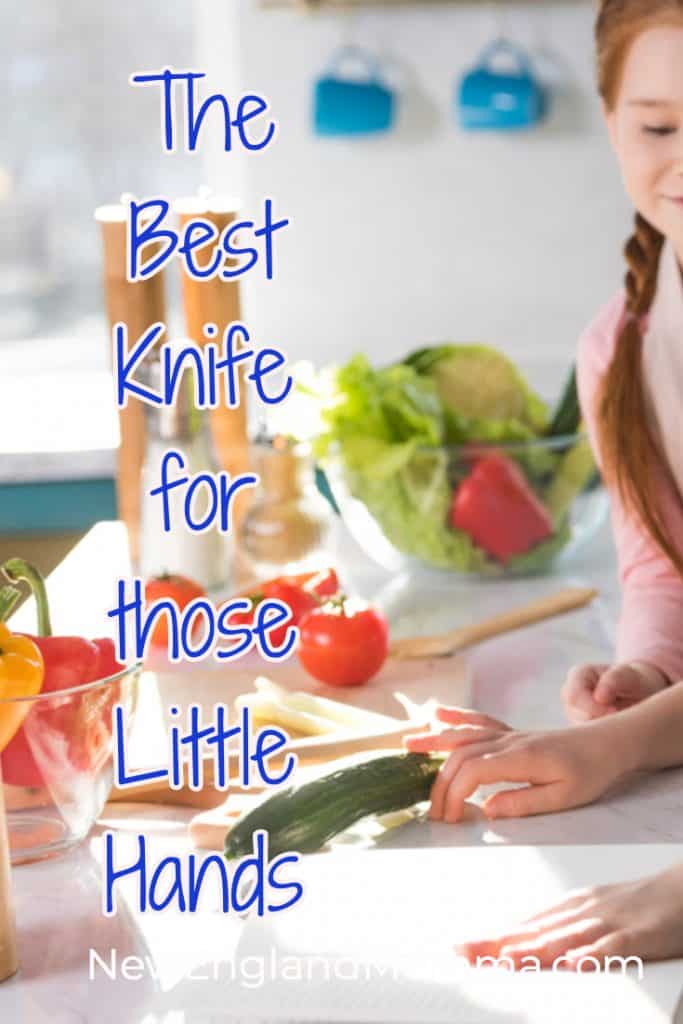 SaveSave
SaveSaveSaveSave