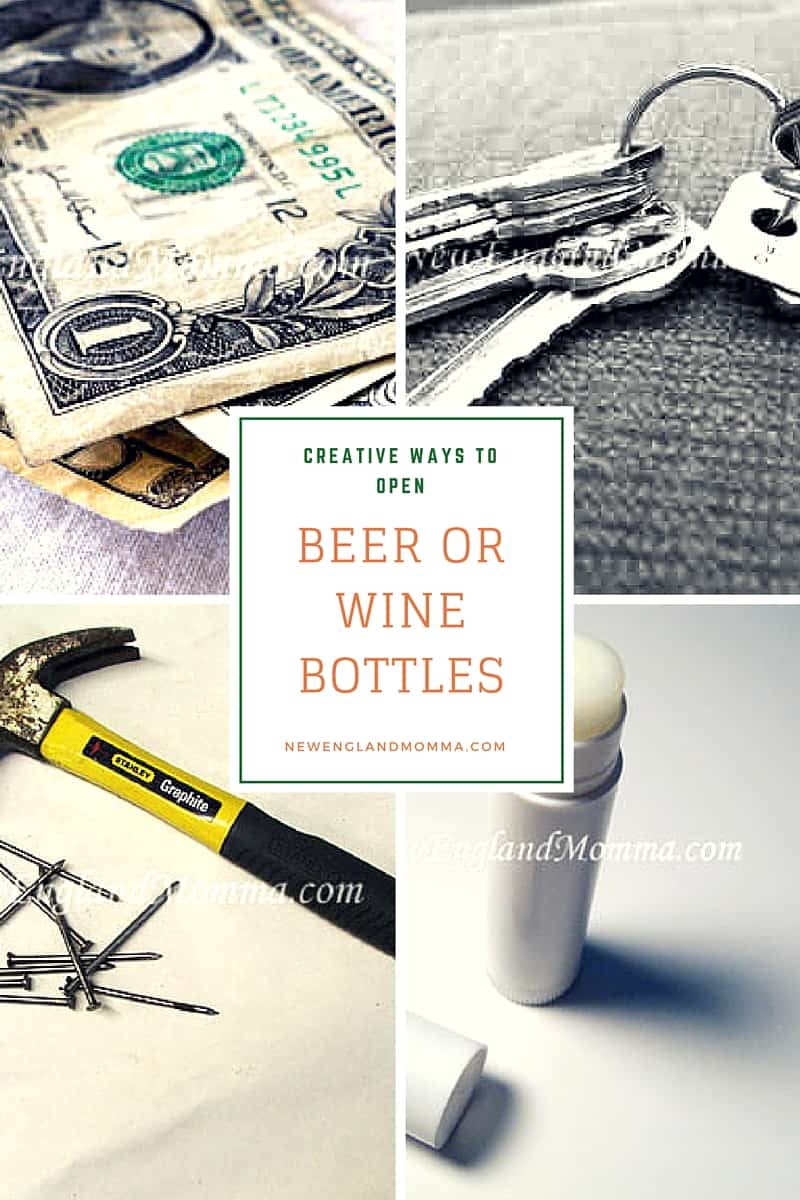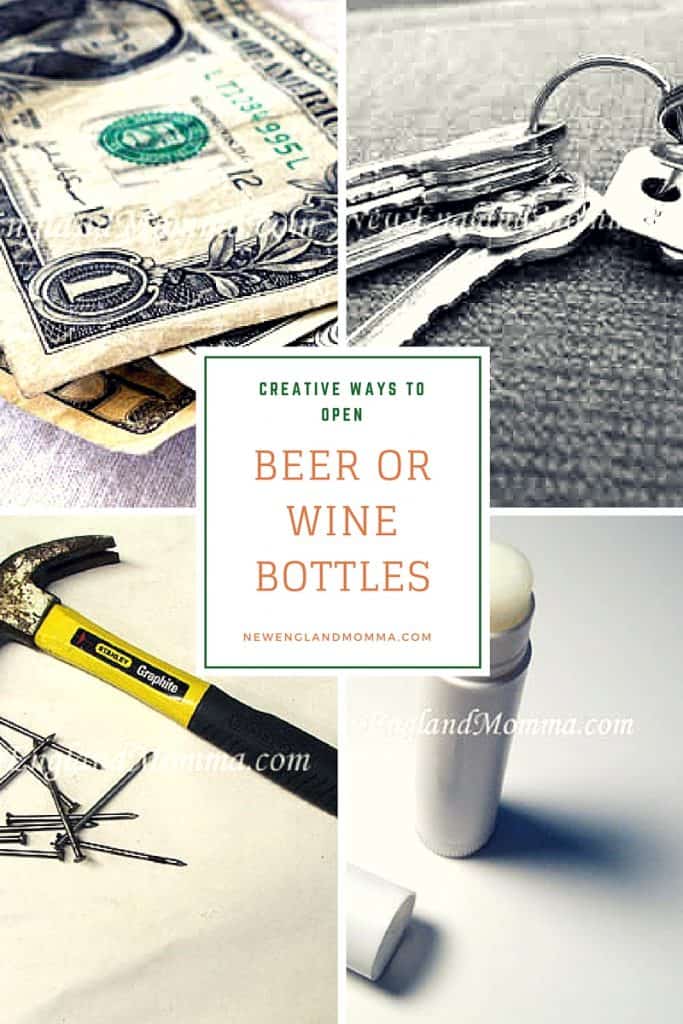 Dinner is done, the camp fire is lit, the kids are playing so you grab a bottle of beer or that bottle of wine you have been dreaming about all day.  Time to relax!   You start fishing around in your camp kitchen box for an opener.  And that is when you realize it and it's all you can do but to yell out loud  "Noooooooooooo!!!!!"
Much of what we do when camping is to improvise, meaning, figuring out how to make something work when we don't have all that we have at home.  Here are some ways to get that beer bottle or the wine bottle open without an opener.
Now if you have a twist off…well problem solved.  Or you could even ask to borrow an opener from someone at the next camp or check the camp store.  But really what fun would that be?!
Vivino.com has 7 ways to open your wine without a corkscrew.  I'm really looking forward to trying one of these methods the next time we go camping!
Don't have a corkscrew? Here are 7 hacks to open your bottle of wine.
BuzzFeed.com also has video on YouTube with 15 ways to open a wine bottle without a corkscrew.
Warning: techniques used in this video can be hazardous. Do not try at home. Share on Facebook: http://on.fb.me/1lSG0Yp Like BuzzFeedVideo on Facebook: http://on.fb.me/18yCF0b Share on Twitter: http://bit.ly/1oHcKJ5 MUSIC: Boardwalk Hustle Licensed via Warner Chappell Production Music Inc. GET MORE BUZZFEED: www.buzzfeed.com www.buzzfeed.com/video www.youtube.com/buzzfeed www.youtube.com/buzzfeedvideo www.youtube.com/buzzfeedyellow www.youtube.com/buzzfeedpop www.youtube.com/buzzfeedblue www.youtube.com/cnnbuzzfeed BUZZFEED VIDEO BuzzFeed is the world's first true social news organization.
Not a wine drinker, but you have those a bottle of beer you have been wanting to try? There are so many ways to get the cover off without an opener as the gist is to just be able to get something under the cap and flip it off.  Here are some ideas from BuzzFeed.com via YouTube video.
All way better than a bottle opener. Post to Facebook: http://on.fb.me/RdNPii Like BuzzFeedVideo on Facebook: http://on.fb.me/1ilcE7k Post to Twitter: http://bit.ly/RdNRqv Sources: http://www.wikihow.com/Open-a-Bottle-Without-a-Bottle-Opener http://www.urlesque.com/2010/09/20/open-beer-bottle-without-bottle-opener/ https://vimeo.com/42674279
How many of these have you tried or plan on trying?
This post is part of the #AtoZChallenge where I will have 26 posts related to Family Camping.