There's a reason every camp store has this items in its store along side Hershey's chocolate bars and a box of graham crackers.
Marshmallows!
The name alone conjures up images of family and friends around a campfire roasting up these sugary bites of goodness.  I know when my husband and I tell the kids we're going to have a camp fire regardless if it's at home or while camping, the first thing we always get asked is "Can we toast marshmallows???" and "Can we make s'mores???"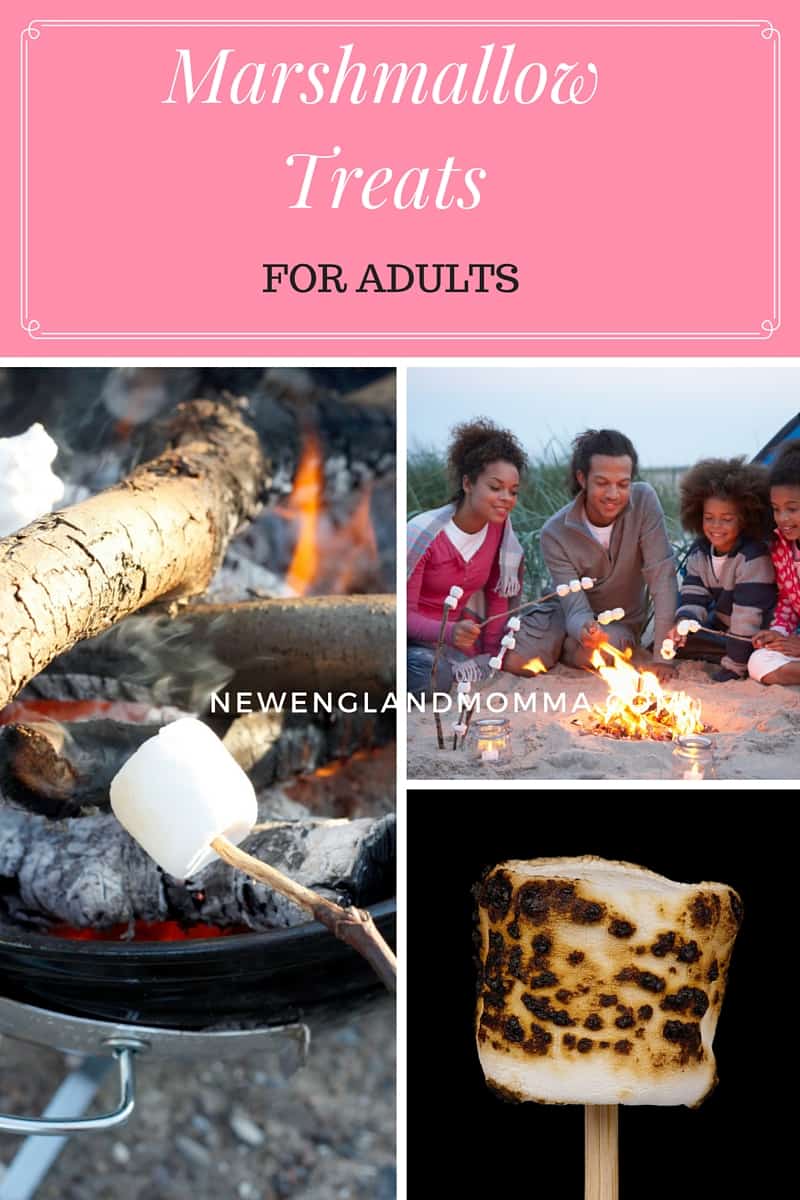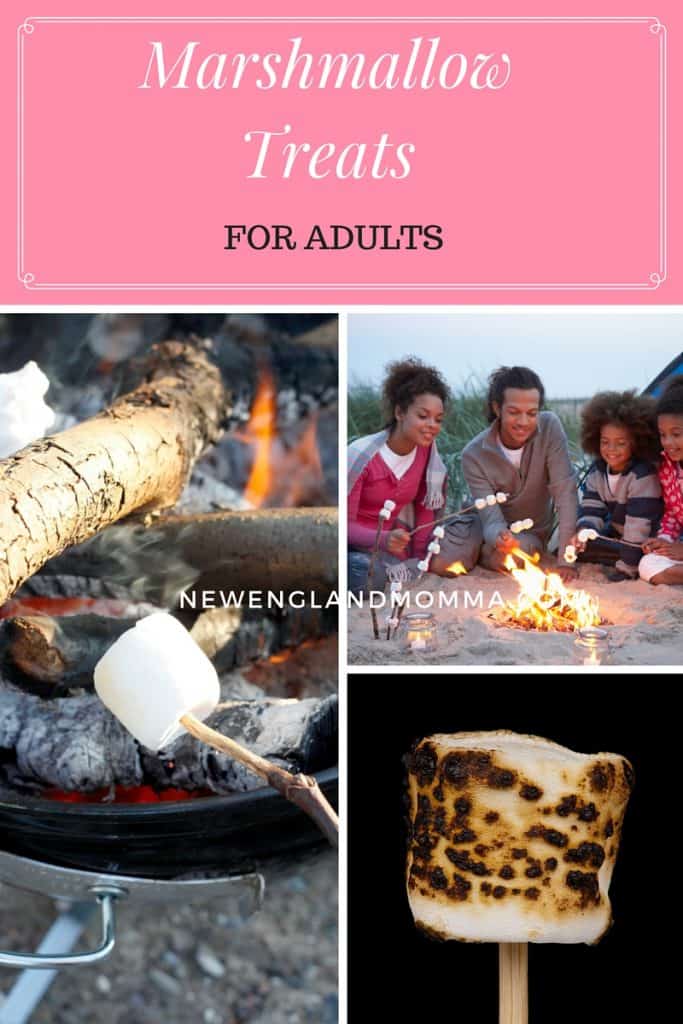 What child doesn't love sitting around an open fire, holding a stick with a marshmallow on it over the fire?  My youngest, doesn't ever eat the marshmallows, but he loves to toast them.  Then sliding the warm gooey marshmallow onto a sandwich of graham crackers and a square of chocolate.  I love to eat them too, but hate the sticky mess they make especially when camping and I seem to then get pine needles and sand on me or a marshmallows on my pants.   What we need is a way to marshmallows in a way that adults would enjoy them more!
Introducing Marshmallow Jello Shots!  Hollowed out marshmallows with alcoholic jello inside.  Yum!
http://www.thatssomichelle.com/2013/03/marshmallow-jello-shots-in-real.html
And how about taking them a step further with Flaming Marshmallow Jello Shots as found on Tablespoon.com by Sugar and Cream.
Here is another fabulous adult only idea!  Toasted Marshmallows dipped into Bailey's Irish Cream.  I'm pretty sure I will be trying this recipe at a campfire at home very soon!
http://dabblesandbabbles.com/baileys-dipped-toasted-marshmallows/
If your kids are twisting your arm to make and eat s'mores, then you can get creative about them as well.  Instead of chocolate, try out a Reese's Peanut Butter Cup.  This is my favorite way and it almost makes the stickiness bearable!
Or before you cook them up, push a Rolo into the center of the marshmallow and then toast them up as seen on Clean and Sensible's website.
Whether you decide to make the classic s'more or decide to jazz it up with one of the above ideas, just enjoy it.  The memories you are making with your kids will stick with them forever.