The one thing you can be sure of when camping in New England is how quickly the weather can change! Sunny one moment and then a wind gust picks up the next. This can leave you scratching your head on what to play with the kids. On the beach a sunny day is perfect but if it's too windy, sitting on the beach, may not be the best thing.
Most campgrounds usually have a large field or area that would be perfect to fly a kite if there is a strong breeze in the air. And kite flying is fun! It's an adventure in the air for you and your kids. The challenge of trying to get the kite up in the air, fighting gravity and the wind current. Taking turns running back and forth and then it finally the kite lifts up into the sky and you smile knowing they are staring up in amazement.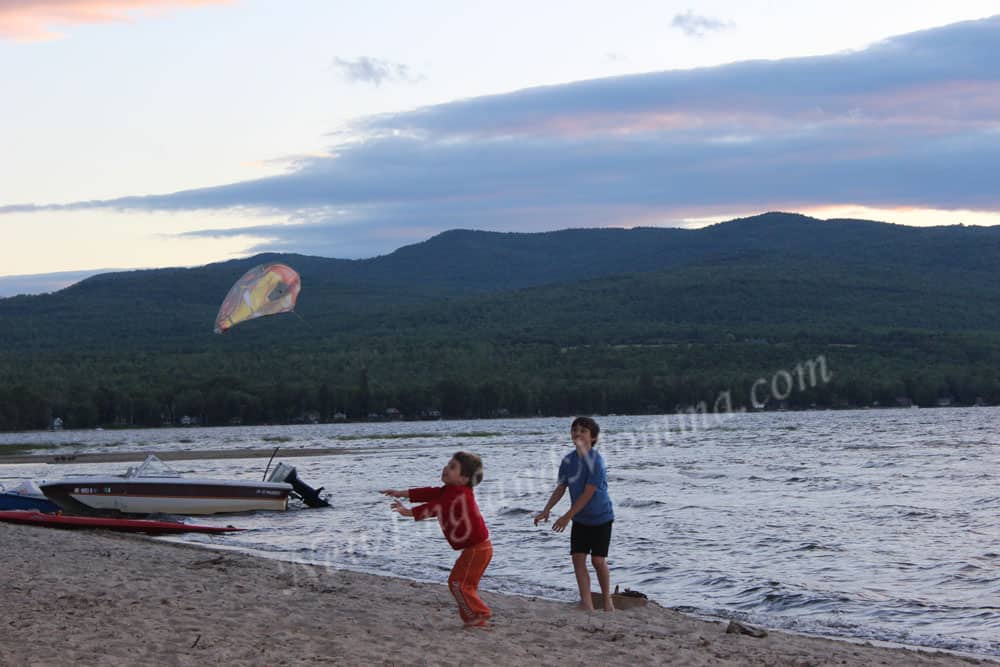 When you are shopping for things to get the kids to play with outside this summer on your camping trips, don't forget to pick up a kite. Whether it be a mini-kite or a bigger kite, either way you will all enjoy and benefit from the time outside together.