This is a sponsored post.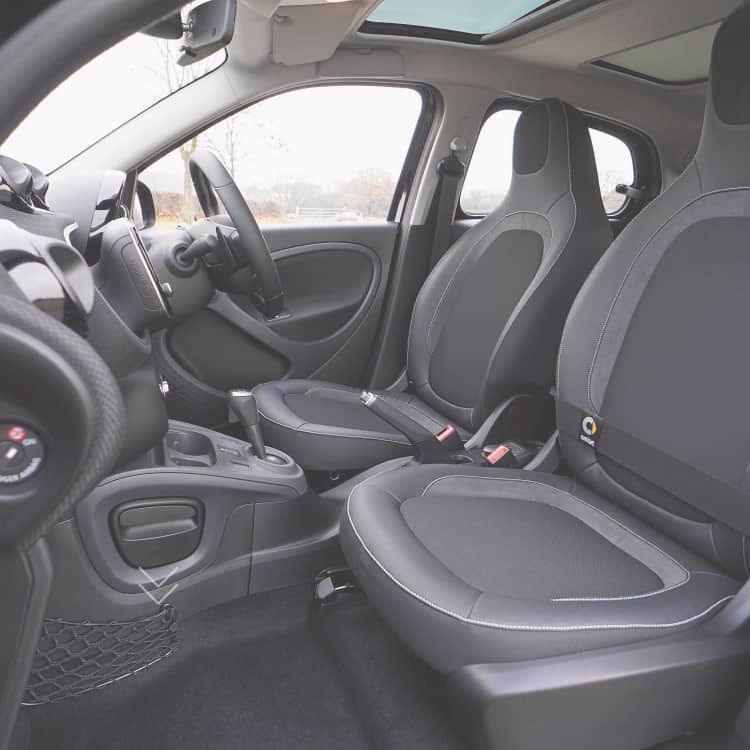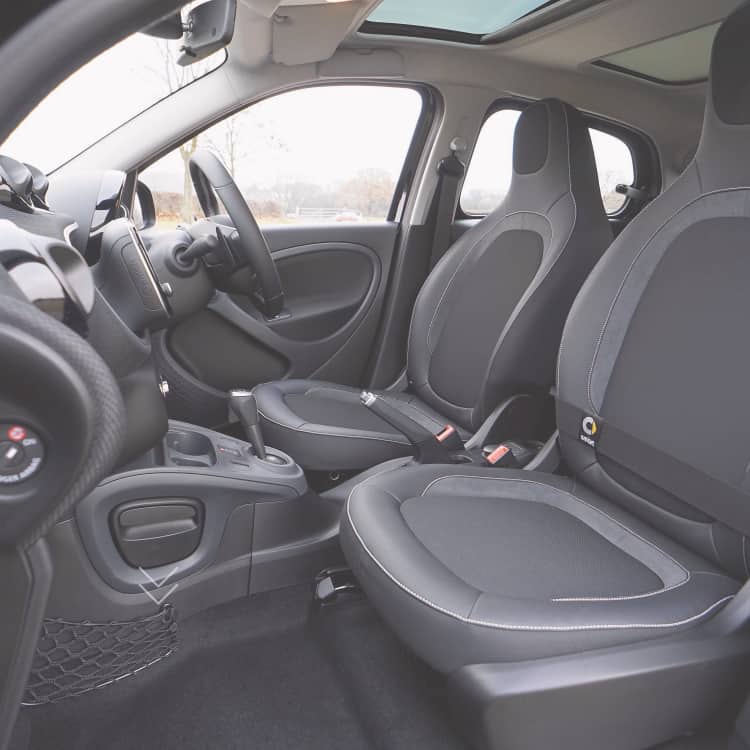 Buying a car can be fun.  It's exciting to go through the process especially when it ends in your favor – getting the price you want.  We just recently went through this process.  Here are the 6 phases of buying a car and getting the price you want as well as making sure it's right for your family.
Usually the bug hits my husband in the spring. Perhaps its the dealerships with their President day sales but all of a sudden my husband starts being interested in looking at new cars. Previously, if we had a car loan out still, it wouldn't be something that I would worry about as we both knew, a new car would only be a dream until the cars are paid in full. But last year with some saving, we were able to pay off our vehicles.
And…then it started… first he hinted at maybe getting that Jeep he has always wanted.
Phase One: Dreaming
By the time May had rolled around, I was quite aware he was looking to get a new car.  A Jeep. The thought of driving around with the top and/or the doors off sounded very appealing to him.  And then we would start to see it everywhere.  Funny, how that seems to happen!
All summer long he would see a Jeep and I would see his eyes glaze over imagining himself driving a jeep with the top off.  It carried over to the kids.  Whenever they kids saw a Jeep, they would count it and  see who could find the most before our destination was reached. Also, my husband longed to do the 'Jeep wave'.  For those that don't know about this, apparently Jeep owners have a wave that they give when they pass each other.  Who knew?

Phase Two: Research 
The next phase is the research phase. My husband starts to look at the details of the cars he is interested in.  Reviews, specifications, cost analysis, deals.  I know this because when he downloaded the Cars.com app, it showed up on my phone automatically since we're on the same network.  I didn't think much of it.  But then, I would be asked to go look at something his computer and I knew before I saw it, it was going to be a vehicle. He was thinking how practical a truck would be and was torn between the Jeep and a Dodge Ram.
When we got to the dealership, I witnessed first hand how much research my husband had done. When the salesperson was explaining the different features which my husband not only already knew, he was the one asking the sales person about side boards and ram boxes – all new terminology to me. He knew which vehicle would be better in the snow, which would be more comfortable for the kids, which engine would be better. Kudos to my husband for reading all he needed to know on Cars.com.  With over 4.5 million listings, tools such as payment calculators and informational videos and articles on Cars.com, he had all he needed to do vehicle research. He could even check the customer service ratings of car dealerships!
Phase Three: The Test Drive
Don't skip this step. No matter how much research you do, if you don't test drive it, you really don't know.  For example, my husband has been researching and looking at Jeeps for months.  Then we took a test drive and in less than five minutes, the Jeep was no longer the car for him.  Amazing!  We then test drove a Dodge Ram.  And we found our next vehicle.

Phase Four: The Negotiations
We've all heard the stories about negotiating with car dealerships.  When its time to do the negotiations you need to be armed with your research, be confident and stick with your plan!
After our test drive, we sat down with the salesperson. The salesperson knowing now which vehicle we wanted, began to read us the specifications of the vehicle to us from his computer screen.  Finally, my husband interrupts him and says, "We already know all that. Let's move on".  The salesperson, I think was surprised.   My husband then informed the salesperson that the two of us were planning on going to lunch soon so if he wasn't going to give us a price soon, we would be walking out the door.
In the end, we learned, being prepared to not only walk out the door but try to, really worked in our favor.  We had mentioned that we weren't in a hurry to buy.  We had no problem leaving and coming back later, if ever.  They knew this because we told them. Also, knowing what the add-ons are from doing the research got us some add-ons as well as a low price for a truck bed cover. We also got the price we wanted on our trade in.  Which at first was less than we expected.
Phase Five: Gather the Paperwork
Now that the price has been decided upon, it's time to gather up your paperwork.
Valid I.D. or Drivers License
Copy of your registration
Copy of your paycheck, if you will be financing
The title if you own your current car and will be financing
If you pay a mortgage, know the monthly payment amount.
Your auto insurance company name and phone number.

Phase Six: Take it home
Before accepting the car and driving off the lot, be sure to check that any add-ons that were agreed upon are actually in or on the car.  If the car, is as it should be, you are ready to go!
Buying a car is no easy feat. Next to purchasing a home, it is a big deal and a big purchase. Take your time.  Do the research.  Be confident to ask them for more. If they won't come down in the price, ask them for add-ons, more in your trade-in or walk away and find another dealership!  Good Luck!
Pin for later!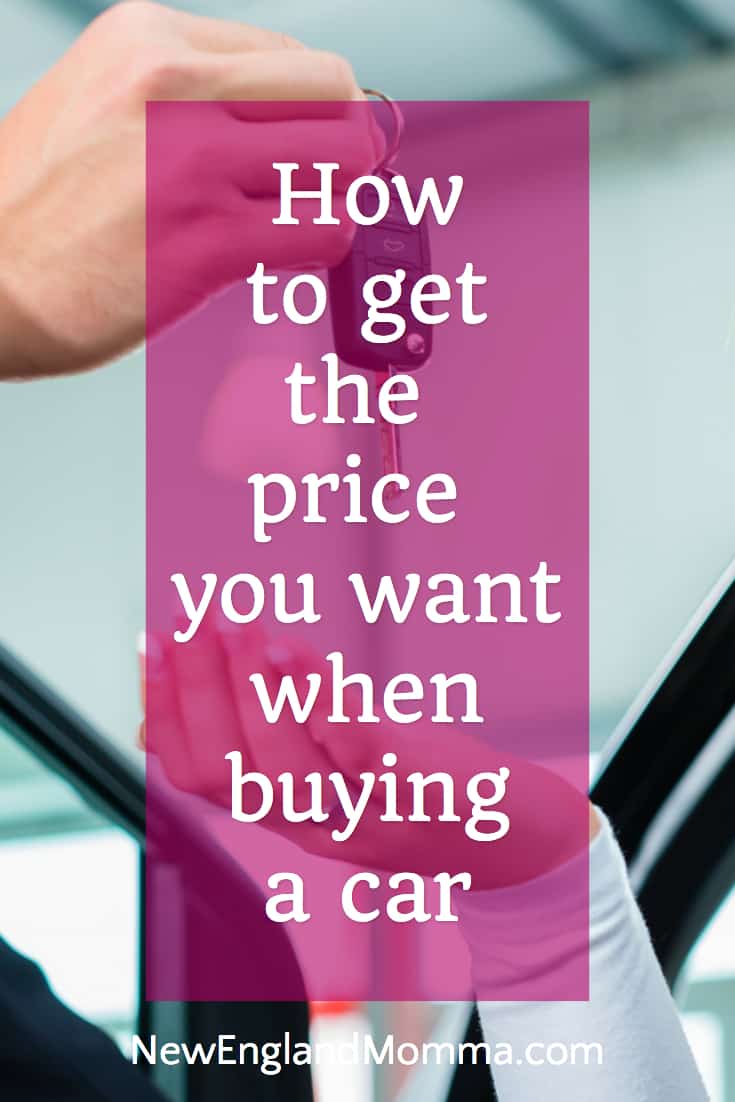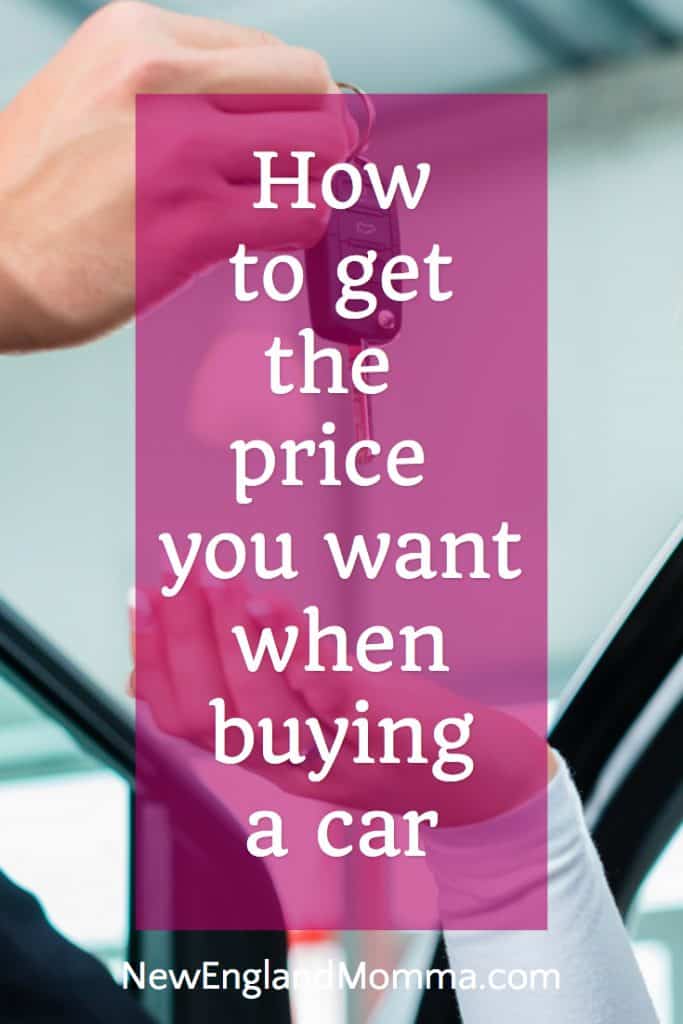 SaveSave
SaveSave