Often times when I tell people we go camping, they say in response "My kids have asked me to take them camping, but I have no idea where to even begin!" I totally get this.  As a kid, my parents took me and my older brother camping from an early age. It was something that we grew up doing every summer. It is also a more affordable way to take overnight trips as a family.  We would camp at local campgrounds and then visit attractions in the area.
We started in a big canvas tent where we would sleep on the floor in sleeping bags. We also had a van with bunk beds built-in the back and on some occasions me and a friend got to sleep in the van.  It was a real treat!  Later, as the family grew, my parents upgraded us into a pop up trailer. We have are so many great memories camping. This is what I want for my kids!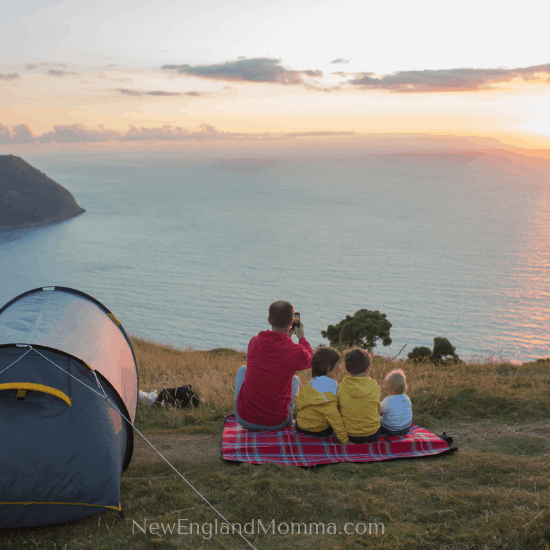 For many parents, the idea of planning the first family camping trip can be both exciting and terrifying. Camping can be a great opportunity to have some fun and make memories together, but it doesn't take much to turn the whole trip sour. Fortunately, with a little planning, you can set yourself and your family up for a successful first-ever camping trip.
Ready to learn how to prep for the perfect first camping experience? Here's what you need to do:
Gear
Invest in the right gear. If this is your family's first camping trip, chances are you need to plan a trip to your local outdoors store to stock up on the essentials. There are quite a few basic essentials that you will need such as:
Tent
Sleeping bags
Fire making supplies
Cooking supplies
That is a just getting started list! The reality is that you can expect to make a small investment in equipment the first time you camp as a family. Fortunately, as long as you purchase the right stuff, you can expect it to last quite a while.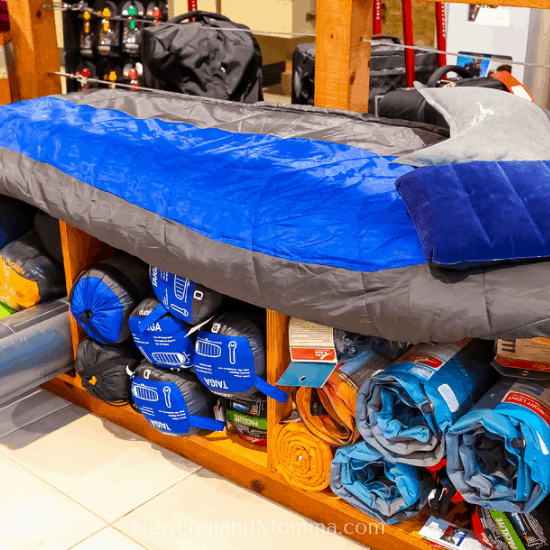 And if you don't want to invest upfront in all of the stuff needed to camp? See if you can find a friend to borrow gear from, or find a shop that will allow you to rent the essentials. You can often track down gently used gear online, too, so keep your eyes peeled on Craigslist and Facebook Marketplace!
Where to camp
Depending on your location, you likely have lots of options for camping nearby. From public and private campgrounds to your very own backyard, explore your options and see what's right for your family. Each campground has its own rules and restrictions, so it's important to do your research to find the spot best suited for your family.
While some campgrounds are first-come, first-serve, you may want to find one that allows you to book a spot to reduce the stress of finding one later on. After all, it's your first camping trip. Try to make things as easy as possible!
Meals
Plan your meals and pack accordingly. One of the best things about going camping is getting to cook meals over the campfire. However, you can't just cook anything. You need to put some thought into your meals and plan ahead. Consider meals that can be cooked in pie irons, Dutch ovens, or a cast iron skillet, all of which perform well over an open flame. We have also used a small portable charcoal grill,as well as a propane camping stove.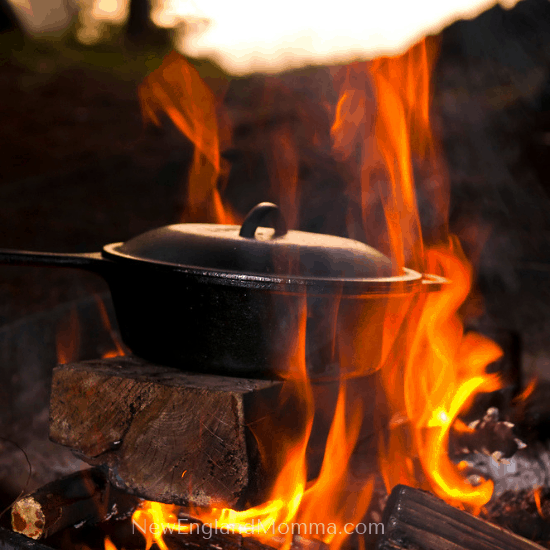 You'll also want to bring along plenty of snacks. Pack more than you think you'll need. It may feel unnecessary, but it's easy to work up an appetite camping, and you can't raid the cabinets at 2 a.m. when you wake up ravenously hungry in the woods.
Be prepared
At risk for sounding like a boy scout, you really do want to be prepared. Before your first camping trip with your family, it's important to set some ground rules to keep everyone safe while you go. While you don't want to scare anyone, you do want your family to understand the importance of taking necessary precautions around food storage, campfire safety, and not getting lost in the woods.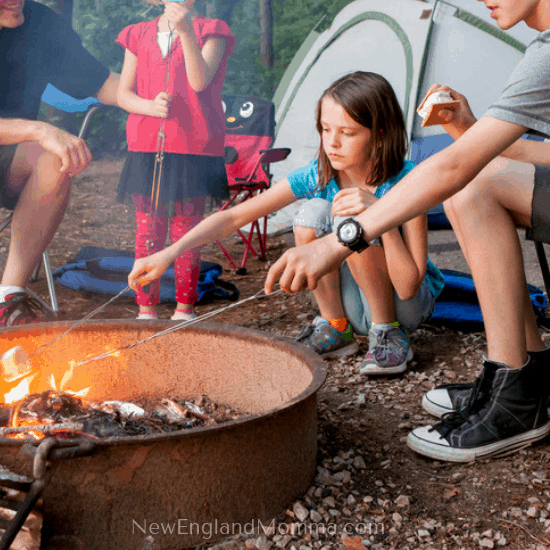 Fun times ahead
Camping with your family can be an absolute blast. Get ready by researching some fun games to play around your campsite and learning some campfire songs to sing once the sun goes down. Pack a deck of cards, ingredients for s'mores, and a good attitude - and try not to stress!
By following these simple steps, you'll be well on your way to enjoying your very first camping trip with the kids!