My family loves to camp. One of the reasons they like it so much? They get to spend a day or two eating campfire food! There's something about cooking over a campfire that makes mealtime extra fun and delicious, even when you're working with limited ingredients and equipment. Add in the fact that you're spending the day outdoors, working up an appetite, and it's a good idea to come prepared to cook and eat lots of campfire treats while you're there.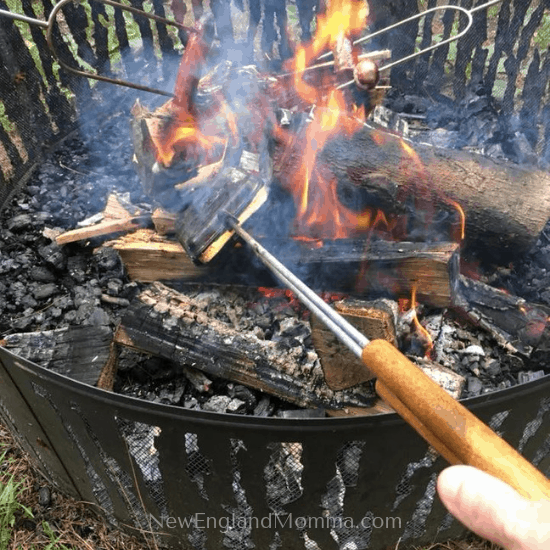 Whenever my family goes camping, we have some campfire treats we look forward to making time and time again. These treats are affordable, easy to make, and absolutely delicious:
Pie iron sandwiches
Everyone needs to try a grilled cheese sandwich cooked in a pie iron at least once and then, you will do it again and again. It's that good!  Grilled cheese sandwiches cooked in the pie iron are a camping classic. Quick, easy, and absolutely delicious, it's one of my family's favorite treats.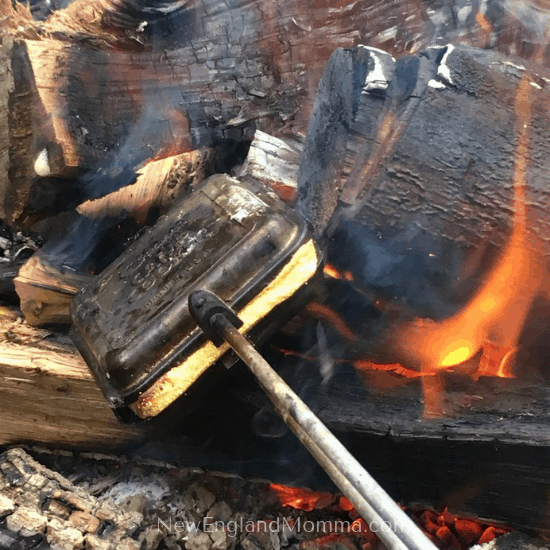 Butter each side of your bread. Place your sliced cheese sandwiched between the non-buttered sides assembling your sandwich. Place it into your pie iron - buttered side touching the cast iron. Close it up and heat it over the fire until the outside is toasted and the inside is melted. My older son asks for this every night that we have a campfire.
Campfire cones
Similar to s'mores, campfire cones are a treat you truly can't replicate at home. To make one, fill a waffle cone with your favorite combination of sweet treats. You can add in marshmallows, chocolate chips, and graham cracker pieces to mimic the flavor of a s'more. Or, you can mix it up with different candies, cereals, nuts, fruit pieces, or just about anything else you can think of! Once you've settled on your toppings, wrap your cone in aluminum foil and heat it up over the fire until everything has melted.
Bring toppings in easy-to-access plastic containers to minimize mess here - or assemble your campfire cones at home and bring them along to cook when you're reached your campsite!
Pizza pockets
While making pizza over the grill can be the ultimate treat, it's hard to manage when you're working with a proper campfire. You can still curb your pizza cravings with a campfire pizza pocket. Fill a pita with shredded cheese, marinara sauce, and whatever toppings you'd like, then wrap the whole thing in foil and warm it up at the edge of your campfire. Be careful not to burn yourself on the melted cheese when you unwrap it!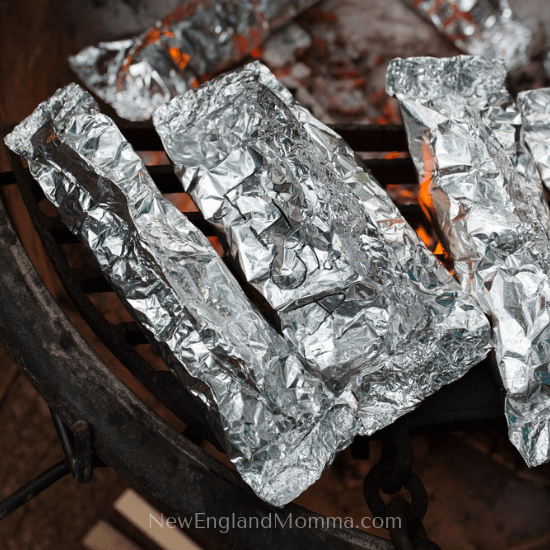 Hot dogs on a stick.
For some reason, hot dogs cooked on a stick over the fire taste so much better than any other kind of hot dog. You can slice your hot dogs into pieces before skewering them or spear them whole on a stick. Then, hold them over the fire until the outside starts to crisp and brown - or whenever you decide yours is done!
For a bit of variety, try heating up some smoked sausage the same way!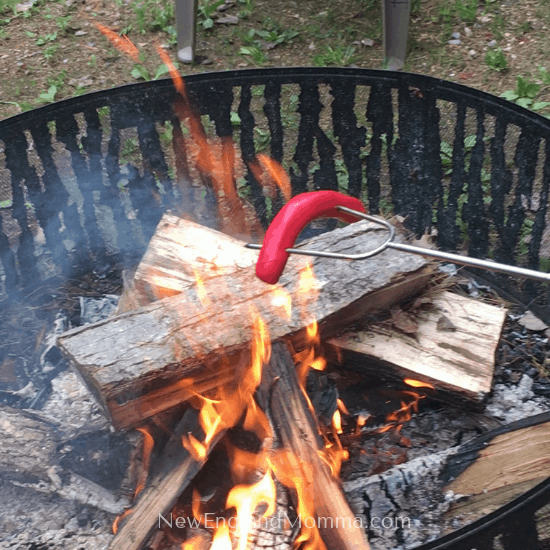 S'mores
S'mores are a true campfire classic, and it isn't hard to understand why. They're fun to make, easy to assemble, and downright delicious to eat.
To make a proper s'more, roast a marshmallow over the fire to taste. I like to wait until the edges start to take on a toasty brown color and the insides are gooey and melted, but it's entirely up to you. Then, squish the marshmallow between two graham crackers and a piece of chocolate. The process can get a bit sticky and messy, but that's half the fun!
Feel free to get creative here! Substitute a cookies and cream chocolate bar or a peanut butter cup for the traditional milk chocolate square, or shake things up with flavored graham crackers - or even a different cookie altogether! Adults looking for more decadent treats (i.e marshmallows dipped into Irish cream?!, yup, you'll want to check out Marshmallow Treats for Adults.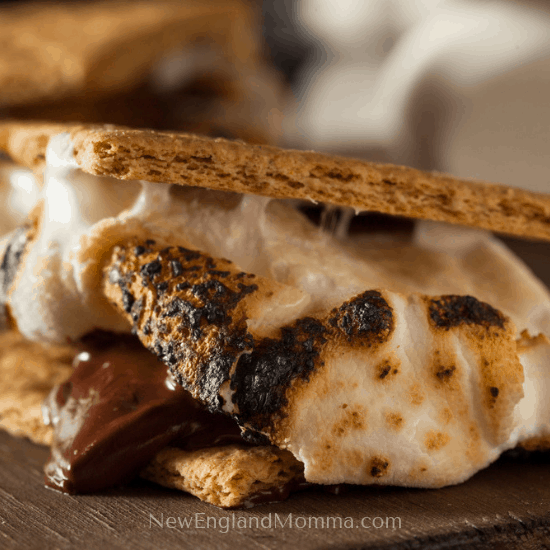 As you can see, there's no shortage of delicious campfire treats you can make for your family. Just make sure you plan ahead and bring all the ingredients you need to make it happen! Is your favorite campfire recipe one on my list, or is it something else? Leave a comment and let me know!