This post is made possible by the American Lung Association, in collaboration with Sanofi Pasteur as part of an Influencer Activation for Influence Central and all opinions expressed in my post are my own.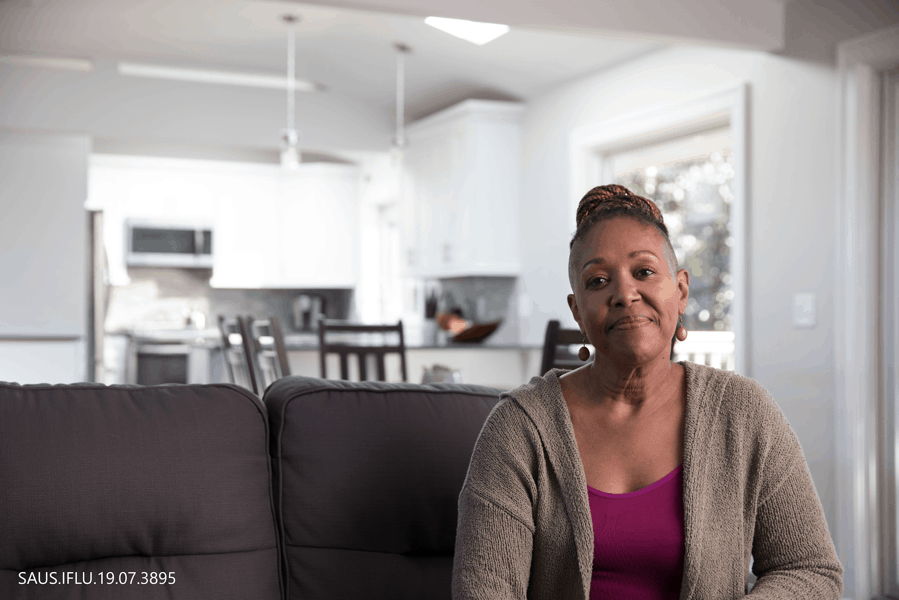 It's that time of year again, the days fluctuate in temperature, but the nights are cooler. You may start to hear talk about the upcoming flu season and maybe you will just shake it off thinking you'll do it another time, because, it's not even winter yet! And besides, I got the vaccination, last year. I'm just too busy, right now.  And isn't the flu shot just for kids?
Ugh! These are the thoughts that go through my husband's head when the flu season comes around.  He hasn't gotten the flu, so why start worrying about it now? Right?
Nooooo! We're nearing 50 years old, and we have loved ones who are over 50. Here is what you need know for the upcoming flu season.
I JUST GOT MY FLU SHOT - LAST YEAR
It's important to understand that annual vaccination is important.  The body's immune response from vaccination declines over time.  Also, the flu virus may change from year to year. And finally, the flu shot takes about two weeks after you receive the flu shot for the antibodies to develop in the body and help provide protection against the flu.
There are many places that give the flu shot. And you have probably seen CVS, Walgreens, Walmart as well as your own healthcare provider advertising that the flu shot is available. To find out where vaccines are available in your area, check out the Vaccine Finder on the American Lung Association's GetMyShot.org
IT CAN EFFECT MORE THAN JUST YOURSELF
Meet JoJo – she has chronic asthma, but she doesn't let that stop her from doing everything she wants to do. But you know what can stop JoJo? The flu.  Listen to her story of how she didn't get a shot and the flu knocked her off her feet twice in one year!  It can be a dangerous combination. And when she got the flu, it had also spread to her family members.
If you're over 50 years old or have a chronic health condition, you may be more vulnerable to flu-related health complications. Your healthcare provider or pharmacist can tell you all about the importance of getting a flu shot, and so will JoJo. They've learned what's at stake when it comes to the flu.
Talk to your health care provider about your flu shot options. Find out more information on the American Lung Association's GetMyShot.org.
 SAUS.IFLU.19.07.3895 - 08/19