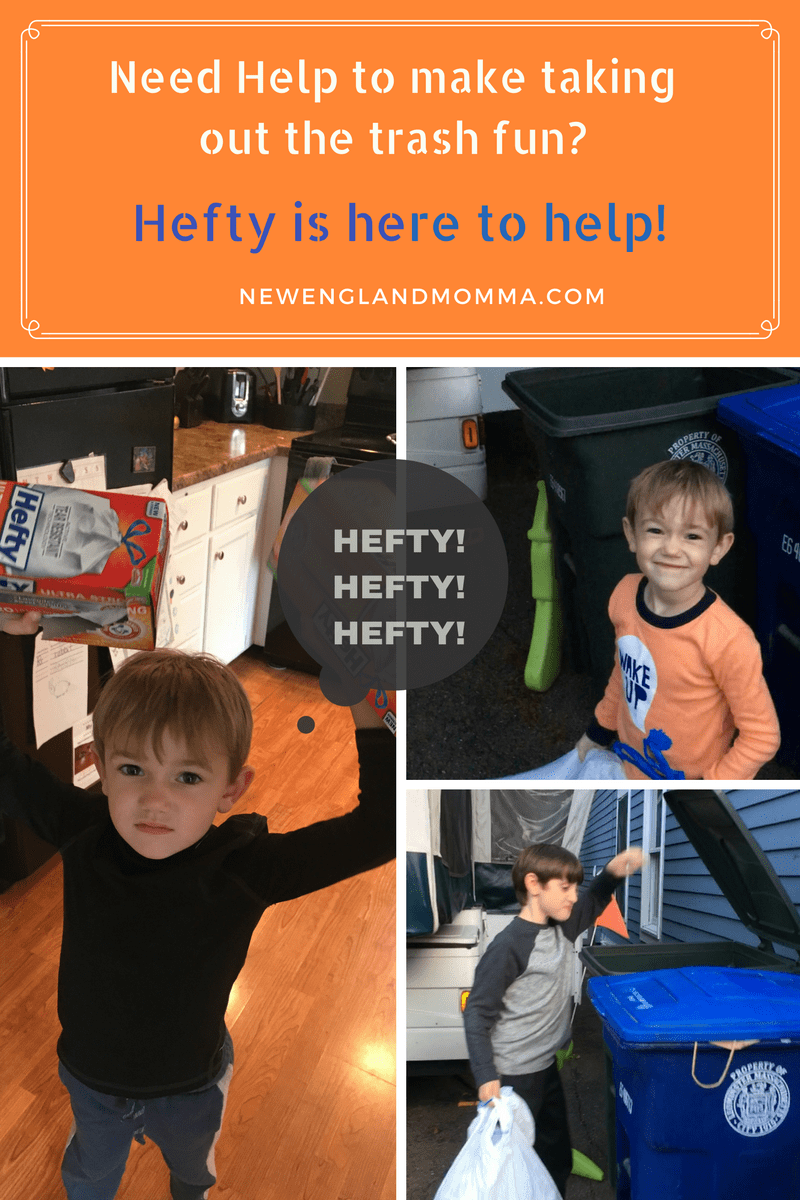 Before I had
Hefty Ultra Strong Kitchen Trash Bags
, I would be 'that mom' nagging my kids to take the trash out. But now, my kids are asking me if they can take the trash out! Sounds unbelievable, right?
I have recently discovered Hefty's Ultra Strong Kitchen Trash Bags. What you may ask is so special about Hefty's Ultra Strong, Ultra Strength Kitchen Trash Bags? Well besides the fact, that John Cena is hilarious in the new Hefty kitchen trash bag commercials, let me show you why I love them so much!
With my boys, everything to them is a chance to play and even taking out the trash can be an adventure and fun for them! I use to worry the contents would spill out or the bag would rip as their little hands clutched the side of the bag, digging their fingernails into the side of it. Or that they would get a bad smell on them from carrying a bag of trash around. But now... now it's different!
[Tweet " Ultra strength, ultra savings! Get the best of both worlds with NEW Hefty Ultra Strong, the Hefty's trash bag ever. Now costs less than Glad https://ooh.li/b741bb8 #AD #HeftyHeftyHefty"]
When they are practicing their wrestling moves by spinning the trash around or picking it up over their heads to throw it down the stairs (yes, really!), I know I can count on Hefty's Active Tear Resistant Technology for superior strength.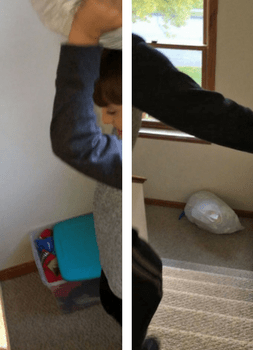 When they are flinging the Hefty's Ultra Strong Kitchen Trash Bags or dragging it over cement and bricks to the curb; I know I can depend on Hefty's grip resistance drawstring not to break.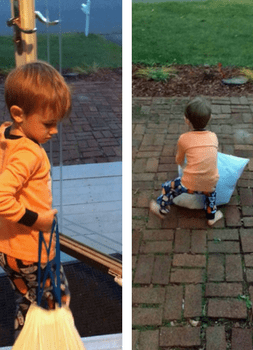 When they are pretending they are taking down a dragon and are hitting it with a sword or jumping up and down on it; I know I can count on Hefty's exceptional ultra strong performance.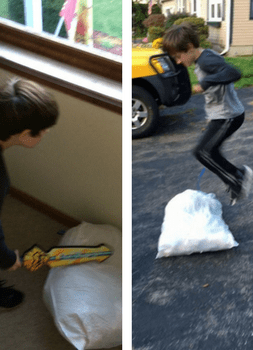 When my boys finally reach the curbside trash can, open the lid and throw in the bag of trash, I know I can count on Arm & Hammer's patented odor neutralizer to keep the smell of the trash where it belongs, in the bag and not on their hands! These 13 gallon odor control bags come in 7 different scents as well as a Scent Free. I look forward to trying them all but for now I can't decide if I like Citrus Twist or Lavender & Sweet Vanilla the best.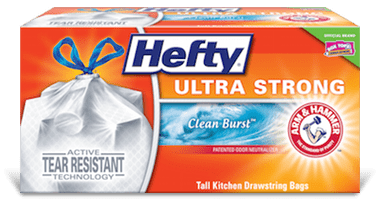 To top it all off, Hefty's Ultra Strong Kitchen Trash Bags are now at a new low price (cheaper than Glad!) and you can save even more by downloading a coupon here for your next purchase!