I love croutons in my salad. And that's why when Olivia's croutons offered to send me a few boxes in exchange for an honest review. I said, "Absolutely!" I am all about a crunch in my salad. I have always been that kid (and now grown-up!), that just loved the crunch of croutons sprinkled onto of my salad.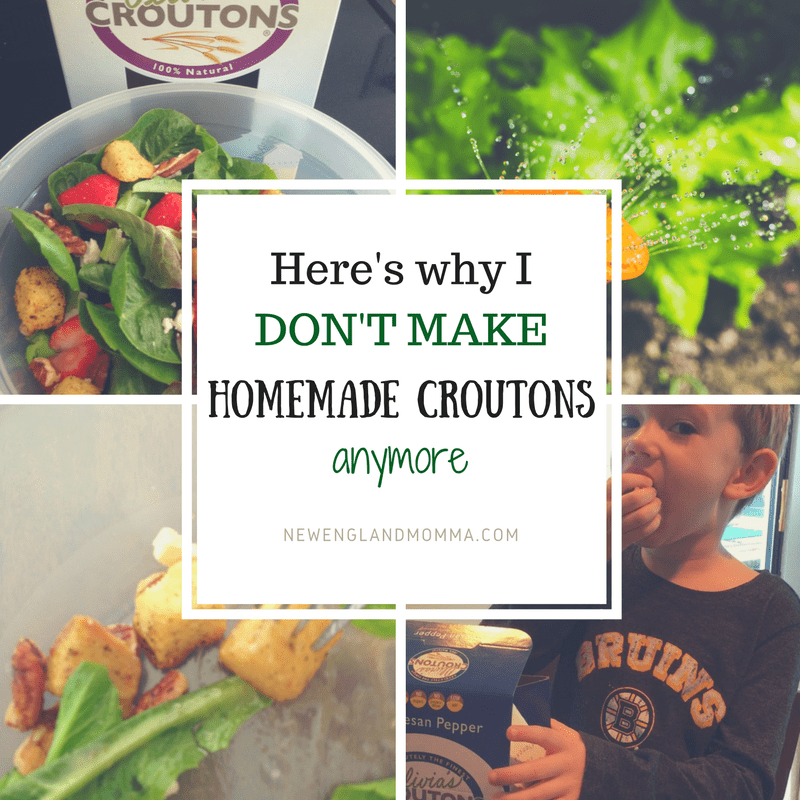 First Published: Nov 2,2016... Last Updated: Jun 7, 2020
As an Amazon Associate I earn from qualifying purchases.
Now as an adult I love my salad greens with raw veggies like cucumbers and tomatoes. Sometimes I love to add a bit of protein such as beans, egg or meat.  And other times maybe some sliced fruit.
Olivia's Croutons tagline is perfect "The croutons you would make yourself if you had the time"  because these croutons are that good!  I use to take the day old bread, slice it up, pour melted butter and seasonings on it and toss them into the oven to bake for our meals at home.  No more!  Olivia's Croutons are easy to sprinkle right on top of my salad or as my kids like to do...eat them right out of the box!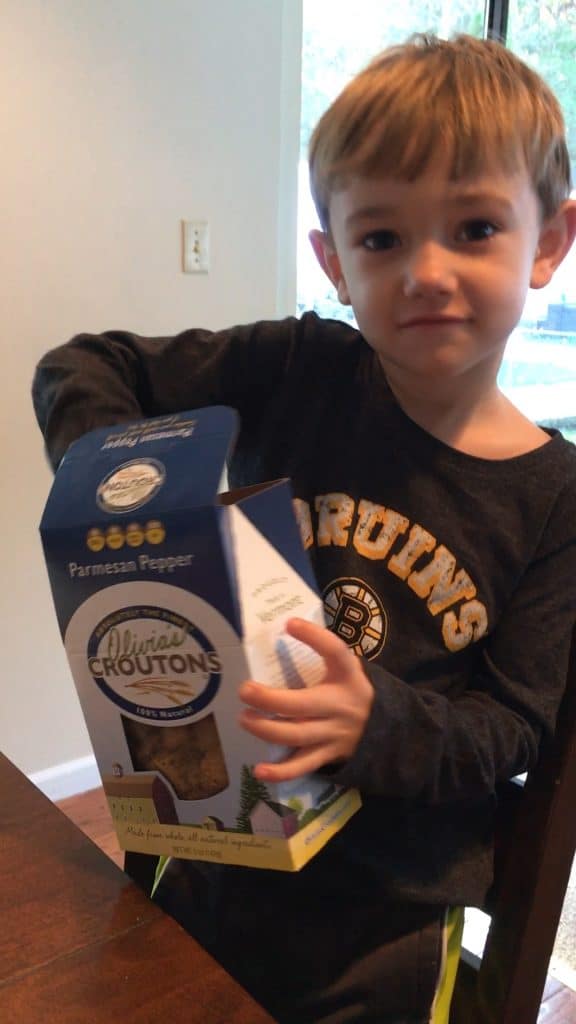 And they come in so many seasoning flavors!
Butter & Garlic, Parmesan Pepper, Multigrain with Garlic, Organic Garlic & Herb, Gluten Free Garlic.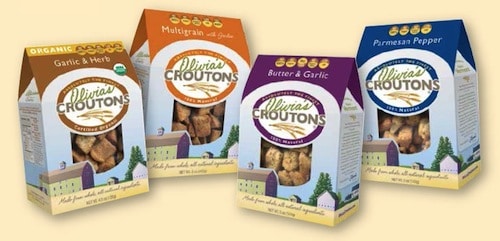 Here is something else you may not know about Olivia's Croutons, they are a family owned business that makes all of their crouton and stuffing in small batches in a kitchen that is located in a renovated 1912 dairy barn in New Haven, VT. Visit their website to learn more about how Olivia's Croutons got started as well as recipes to use the croutons and stuffing.
One of my favorite use of Olivia's croutons are with romaine lettuce, strawberries, pecans and feta cheese mixed in a vinaigrette dressing. As you can see here, the croutons stay crunchy even with the dressing all the way to the bottom of the bowl! The Parmesan Pepper Seasoned Croutons are awesome in a bowl of Tomato Soup! My neighbor who sampled the croutons with me, thoroughly enjoyed the Gluten Free and told me these are the only croutons she now buys for her family.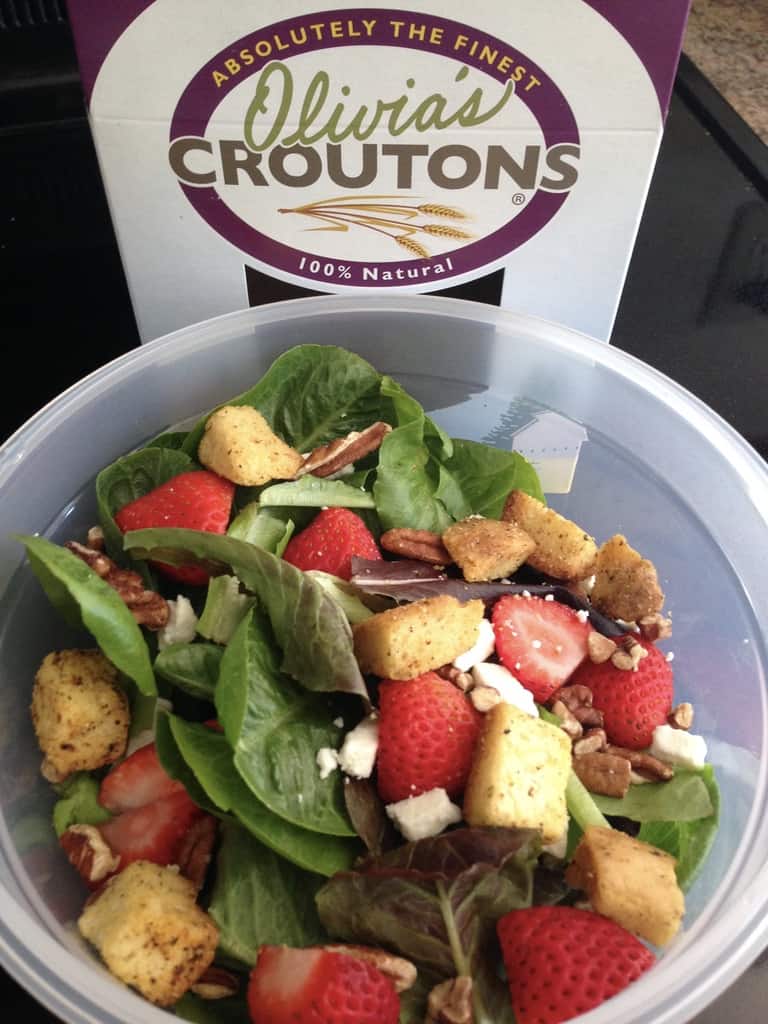 Want to see how the croutons are made from start to finish?  Check out this video showing the inside of the bakery at Olivia's Croutons.