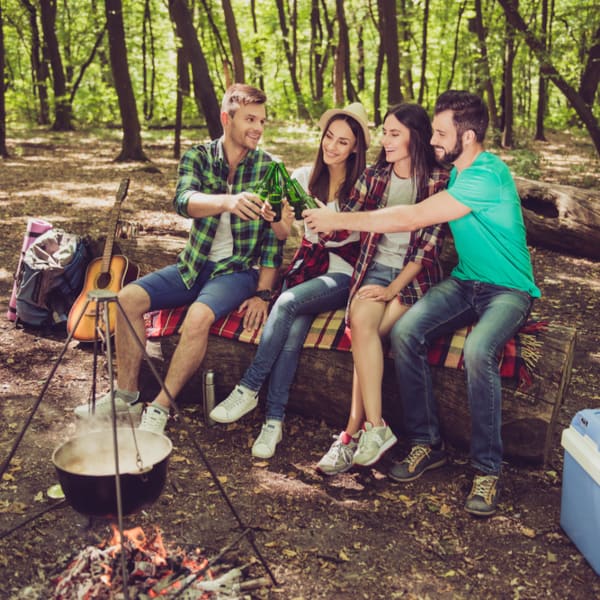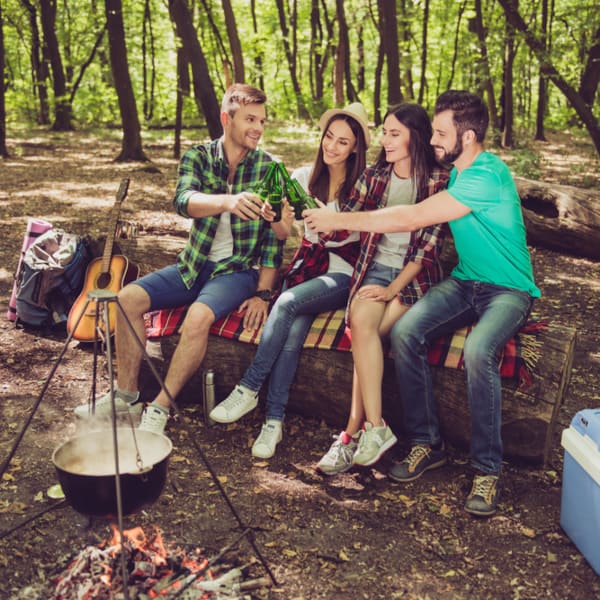 Family camping may be all about the kids in their minds, but really us adults want to relax and have fun as well!  Right?  Here are some games that adults will love to play and  the kids are not invited!
Cards Against Humanity 
With the tagline of "A game for horrible people" right on the box, you know it's going to be so much fun. Cards Against Humanity is simple. Each round, one player asks a question from a Black Card, and everyone else answers with their funniest White Card.  There will be lots of laughing to yourself as you decide which card from your hand answers better to the question being asked.   And then even more laughing, once the person asking the question, reads the answers everyone chose.  The reader than picks which is their favorite and whomever gave that card is awarded a point.  We usually play to 3 or 5 cards or set a time limit and whomever has the most cards, wins.  This is just a hilarious game and probably one that should be played once the kids are sleeping!
Don't play this game with someone who may be easily embarrassed or easily offended!  You've been warned!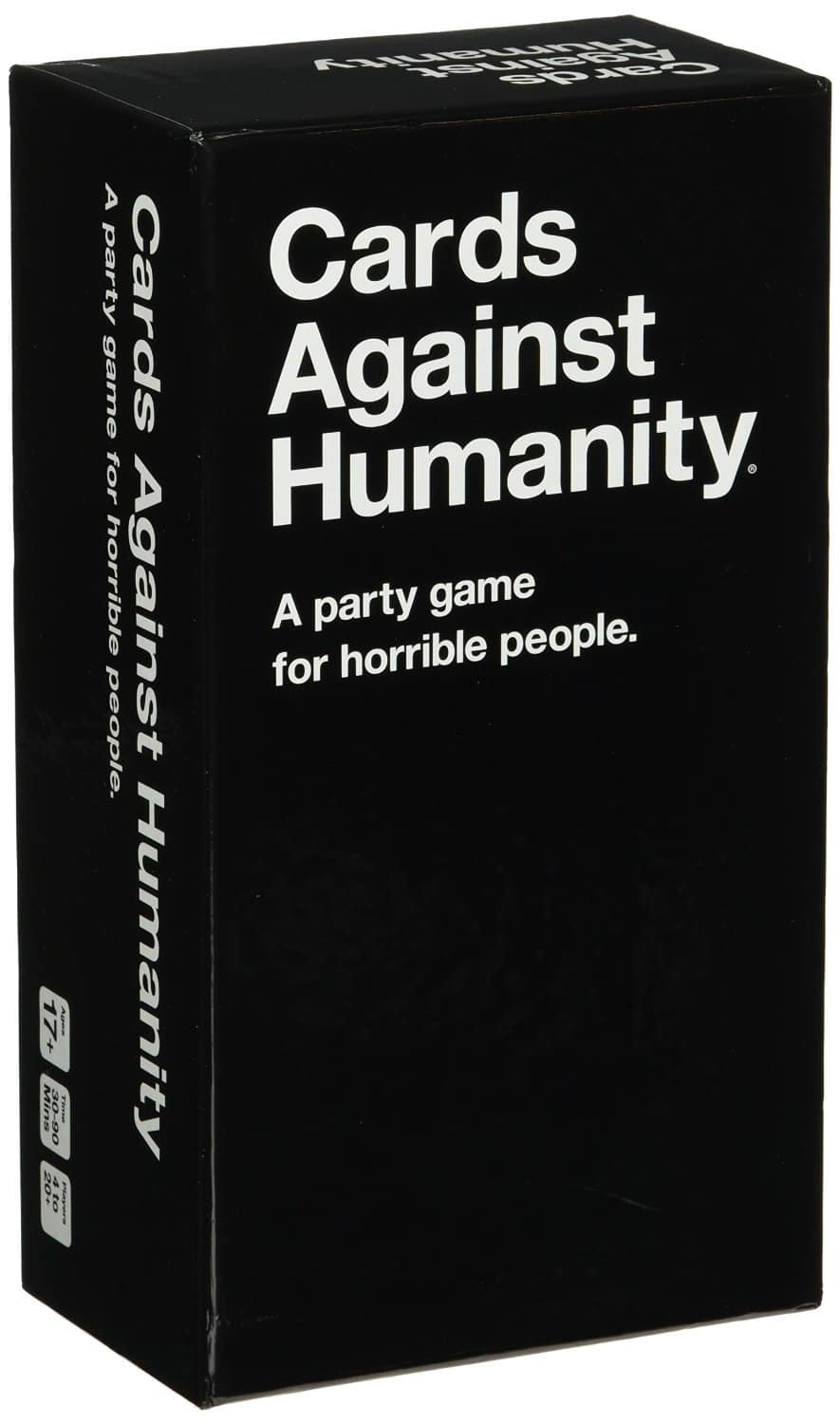 Lawn Games
Since we all know the kids never sleep when we want them to, then you may want to play lawn/beach games like Corn Hole, Ladder Toss and Ring Toss.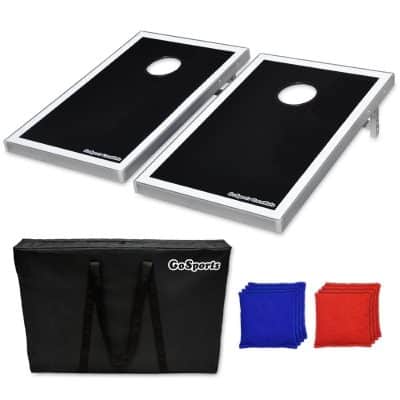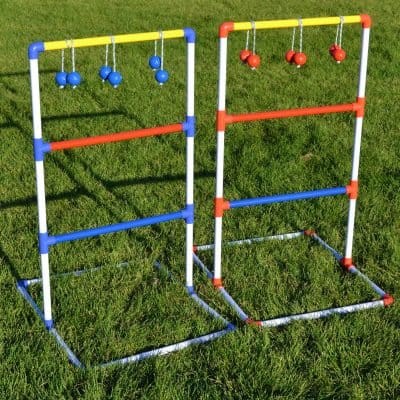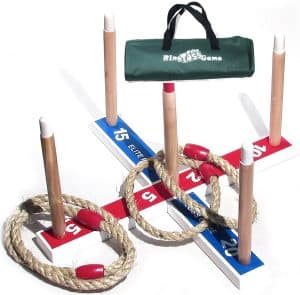 When I was a child, I remember the adults all playing Lawn Darts at our camp site. However, now a days, it's called Lawn Jarts because I think they realized that pointy darts flying through the sky at each other probably isn't the best idea.
The lawn games are lots of fun for adults when camping.  And of course, when you are not in a heated battle with your friends and family over an enthralling game of corn hole, then your kids will be playing and it will be keeping them busy too.  A win-win!
After the game, it's time for Marshmallows and of course there is a non-kids version as well.  Check out my post on Marshmallow treats for adults!
What games do you enjoy playing with other adults when camping?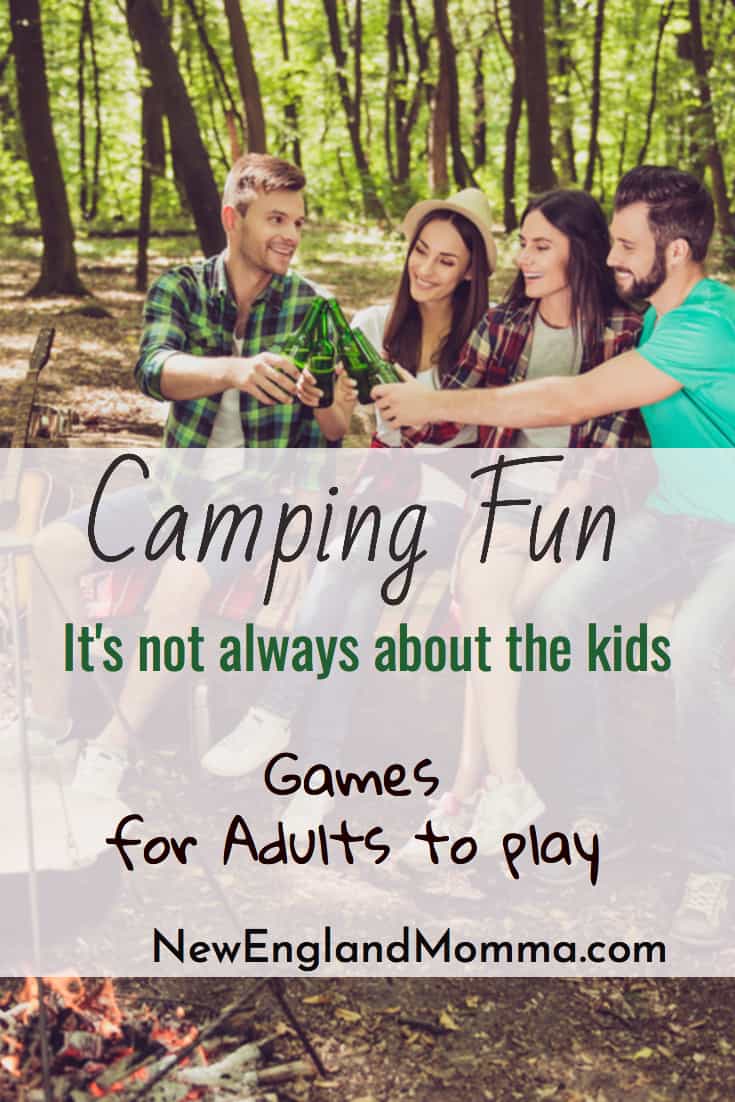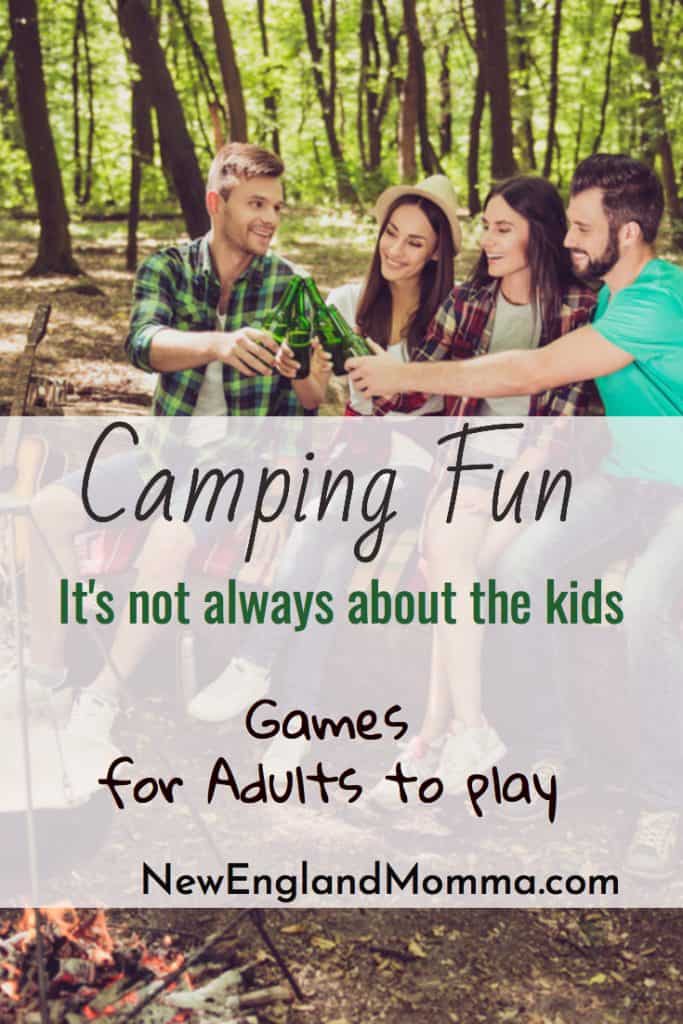 SaveSave
SaveSave
SaveSave