Every year my kids can't wait to decorate Easter Eggs and this year is no exception, however when I came across a package of 'Decorative Easter Eggs', that were supposedly dyeable, I felt I had to give them a go! I them at Michael's Craft store however they are also available on Amazon as well.
I was thinking how nice it would be to show off the kid's eggs on the fireplace mantle. As every year we spend a ton of time dyeing the eggs only to them stick them in a container in the refrigerator only to be seen when the door is opened.  I also wouldn't have to deal with cranky children when they dropped or cracked their eggs.  And no more smelly eggs!  Seemed like a great idea!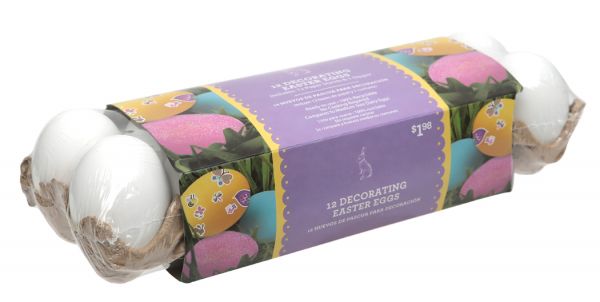 And it was.  The kids loved it although we did run into a couple of problems.  The eggs are lite weight and apparently hollow, so they float which makes it a challenge when one is trying to dye them. The kids had to dip their fingers into the dye to hold the eggs down.  This made messy hands and a mess of a table every time they took their fingers out.  Thank goodness for plastic tablecloths for easier clean up!
Another issue we ran into was the eggs just wouldn't pick up the colors except for pink.  Which for my two boys, this was not their first color choice. Other colors came out light but certainly not as successful as the color pink.
Regardless, it was really the process and not the end result for my kids.  Both of them were able to participate in the annual event of dyeing Easter eggs and that's what we did even though they weren't spectacular looking.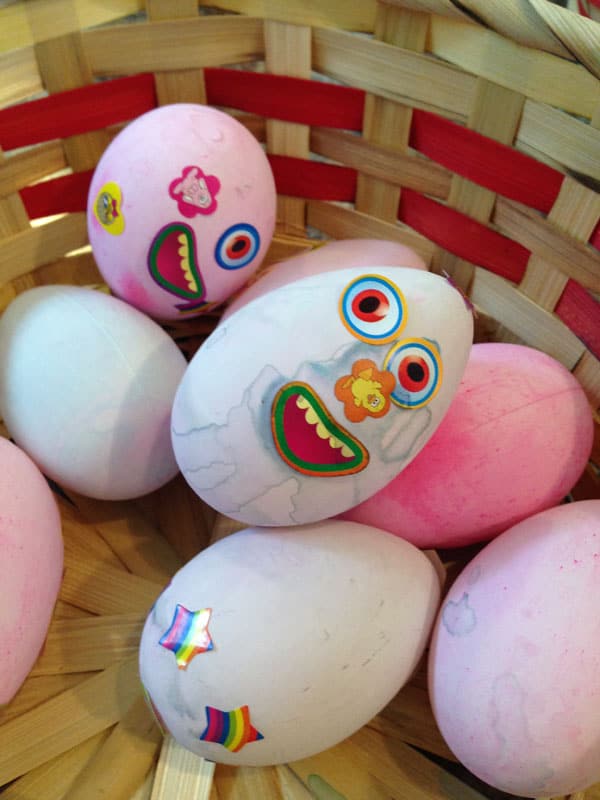 The tradition of coloring Easter Eggs must be done in our house and despite how convenient it is, next year we will go back to using hard-boiled eggs.  Using the same dye, our eggs have always come out beautiful and vibrant.
What is your Easter Egg Coloring tradition like every year?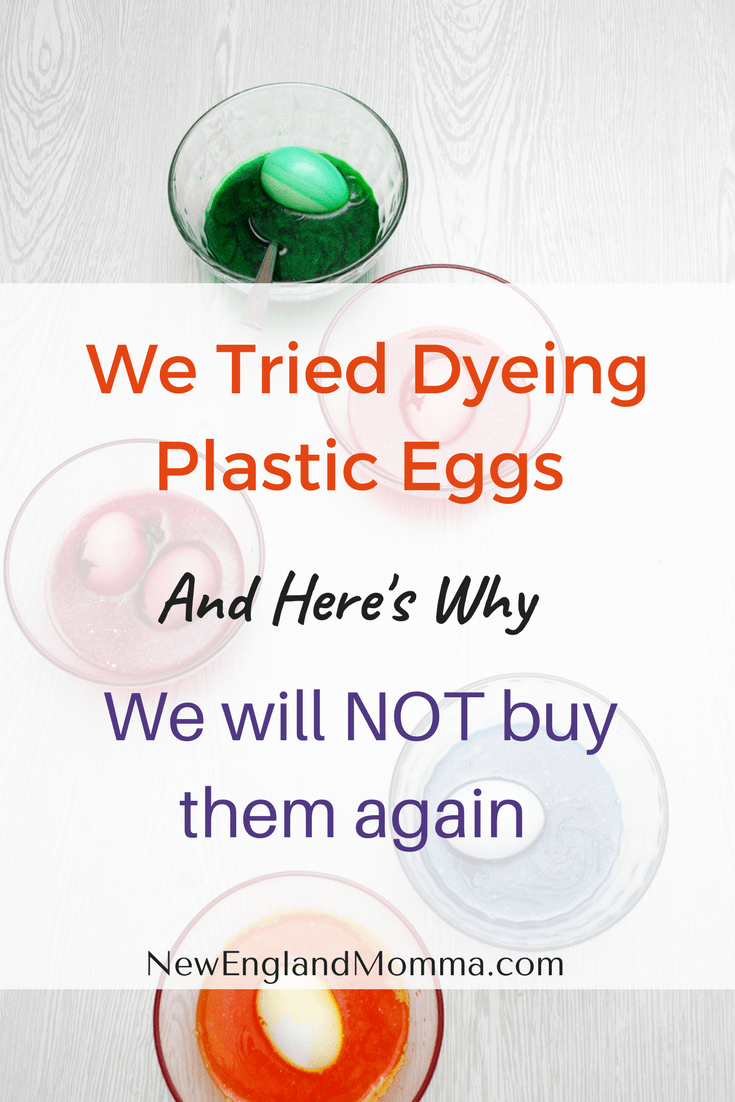 SaveSave
SaveSave