Who knew dyeable plastic eggs are a thing? And why wouldn't they be? No cooking necessary, easy to handle for little ones, keep them for a longer period of time and no egg smell! So, we gave them a try. But, we are not a fan! Here is why I won't buy dyeable plastic Easter eggs again, despite their being more pros than cons.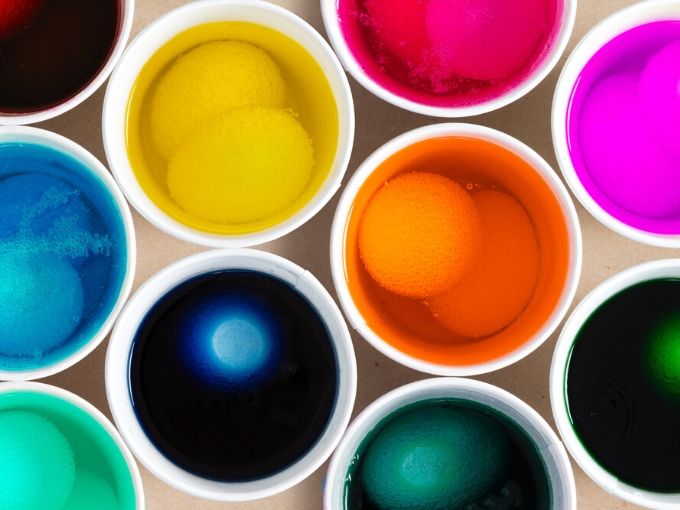 First Published: Apr 2,2015... Last Updated: Mar 1, 2020
As an Amazon Associate I earn from qualifying purchases.
Easter Egg Tradition
Every year my kids can't wait to decorate Easter Eggs and this year is no exception, however when I came across a package of 'Decorative Easter Eggs', that were supposedly dyeable, I felt I had to give them a go! I got them at Michael's Craft store, however they are also available on Amazon as well.
Pros of using Plastic Easter eggs
There are actually many pros of using plastic Easter eggs. More pros than cons. Here is what we thought of them.
Able to display
I was thinking how nice it would be to show off the kid's eggs on the fireplace mantle. As every year we spend a ton of time dyeing them, then stick them in a sealed container in the refrigerator. We only then see glimpses of them when the container is opened.
No cooking necessary
No cooking necessary. No waiting for the eggs to cook and cool. I also wouldn't have to deal with cranky children, upset when they dropped or cracked their eggs.
No smell
And no more smelly eggs! Why do hard-boiled eggs seem to stink up the whole refrigerator, the kitchen and then-some. Pass the plastic eggs over, this will be a great idea this year!
Cons of Dyeable Plastic Eggs
And it was. The kids loved it although we did run into a couple of problems.
Eggs float
The eggs are lightweight and apparently hollow, so they float which makes it a challenge when one is trying to dye them. The kids had to dip their fingers into the dye to hold the eggs down. This made messy hands and a mess of a table every time they took their fingers out of the cup. They were wiping their hands on the table, their clothes and drips everywhere. Thank goodness for plastic tablecloths for easier clean up!
Color is not vibrant
Another issue we ran into was the eggs just wouldn't pick up the colors except for pink. Which for my two boys, this was not their first color choice. Other colors came out light but certainly not as successful as the color pink.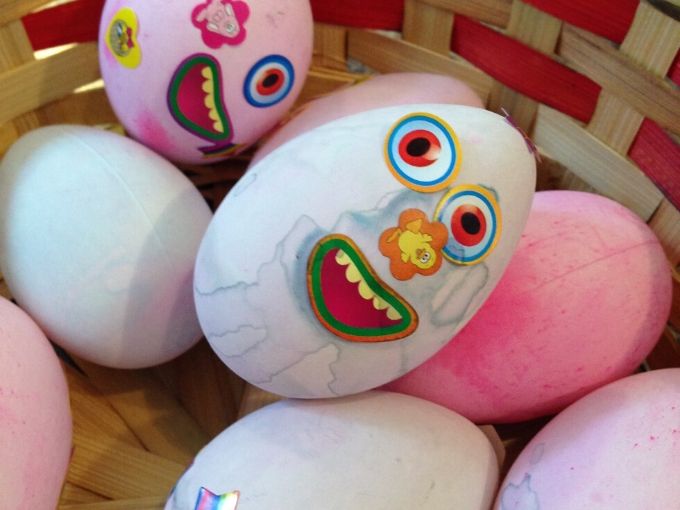 Next Easter
Regardless, it was really the process and not the end result for my kids. Both of them were able to participate in the annual event of dyeing Easter eggs and that's what we did even though they weren't spectacular looking.
But to be honest, I missed the vibrant color Easter eggs we normally get. I love the whole tradition of cooking them to decorating. Using dyeable plastic eggs makes the process of coloring eggs not as exciting, in my opinion.
If you have little ones and just want to go through just the process of coloring eggs, then pick up the plastic Easter eggs for a fun craft.
But if you have tweens or teens, teach them how to cook a hard-boiled egg. Show them each step and let them help.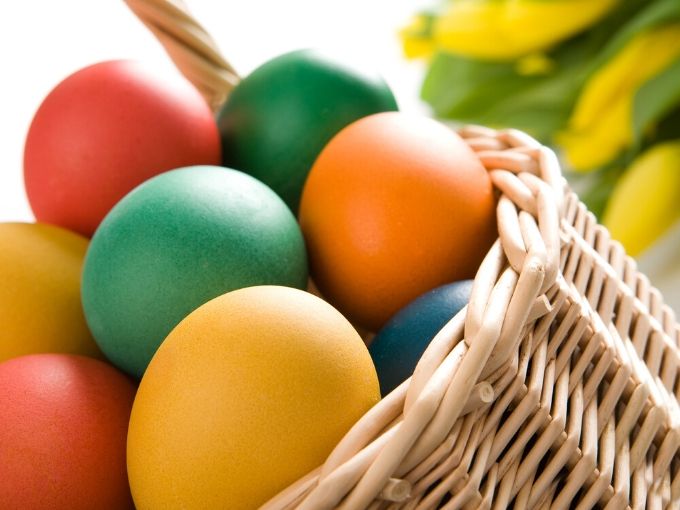 Look up other ways to decorate Easter eggs. Use the EggMazing egg kit, to make amazing striped eggs. Explore it all with your kids! Things like this are the memories your kids will remember and pass down to their own kids. SaveSaveSaveSave