Pancakes or waffles? Maybe, French toast? Regardless of what you enjoy for breakfast, there's nothing better than topping the stack with a pad of butter and genuine maple syrup. And is there anything better than fresh New England maple syrup?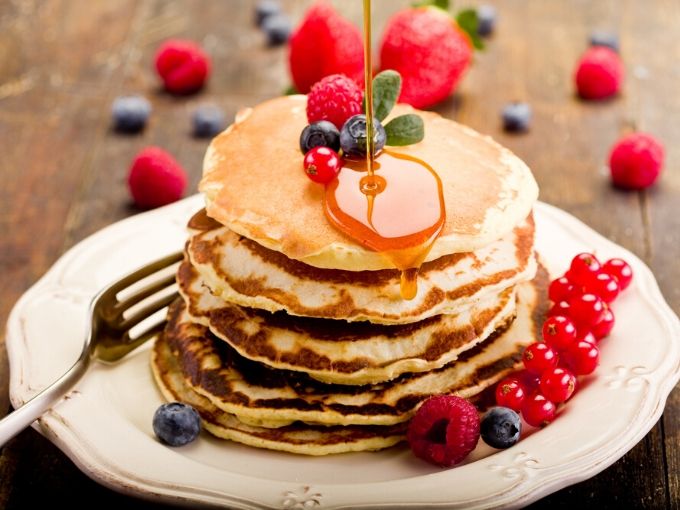 New England is home to the best maple in the world, hands-down, annually producing nearly 4 million gallons of the delicious treat despite a season that lasts about two months. From tapping trees and producing their own syrup in sugar houses, as well as other treats, New England is home to amazing maple sugar farms.
Hardwick Sugar Shack
Hardwick, MA - Farming about 60 acres of land since 1999, the Hardwicks enjoy sharing their love of maple syrup with visitors. With the maple sap season underway, the Hardwick Sugar Shack is open 11 a.m.-4 p.m. each Sunday in March. Visitors are encouraged to stop by and check out the maple syrup process, starting with sap and ending with the delicious sweet treat. You'll watch as the sap is transformed into maple syrup. The Hardwicks tap more than 1,000 trees each season, as winter starts to give way to spring. The smell from the sugar house will entice you to want to sample the syrup's sweetness. While you're visiting, check out the farm animals that are on exhibit, as well as take in the farm's scenery. Whether you're a fan of pouring maple syrup on pancakes or straight into your mouth, don't forget to pick up a few bottles before you leave.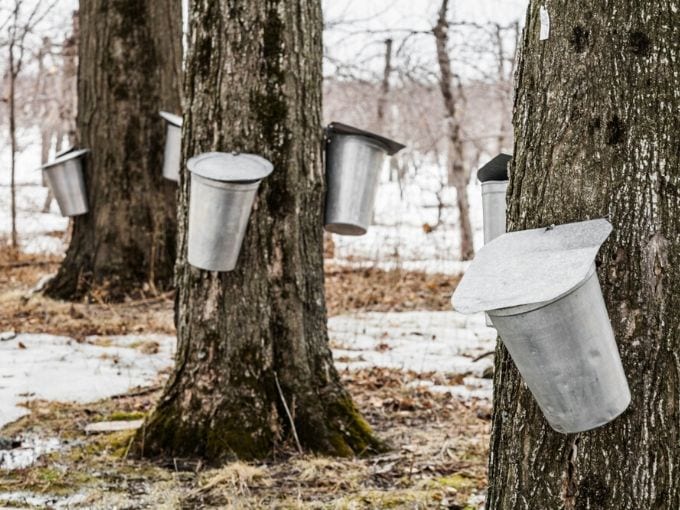 Chepachet Farms
Chepachet, RI - Spend time petting a few furry animals, such as a pot-bellied pig, goats, sheep, and a miniature horse. Enjoy a horse-drawn carriage ride around the farm (extra fee) during your visit to Chepachet Farms & Sugar House this maple sugar season.
Running through mid-March, Chepachet Farms taps their maple trees and starts the process to create maple syrup at their sugar house. With the savory fragrance wafting through the area, you'll be enticed to sample to sweet tastes of freshly-made syrup. You'll want to take a few bottles of syrup and other goodies home with you. Open weekends (confirm on Facebook due to possible weather issues), the farm is about a 30-minute drive northwest of Providence.
RELATED: Grow a Sweet Potato from a Sweet Potato
Lamothe's Sugar House
Burlington, CT - Starting with a few taps in 1971 for their personal use, Lamothe's Sugar House now processes maple sap collected from more than 5,500 taps. Beginning with an outdoor cast iron stove, the Lamothes eventually decided an indoor sugar house was a better idea.  A popular attraction, Lamothe's hosts sugar house tours 1-4 p.m. each Saturday and Sunday through the end of March. Each tour lasts about 30 minutes and can be reserved online.
Besides delicious maple syrup, Lamothe's Sugar House also offers maple candy, maple-coated nuts (including cashews, almonds and pecans), popcorn, and maple-flavored coffee. Burlington is about a 30-minute drive west of Hartford.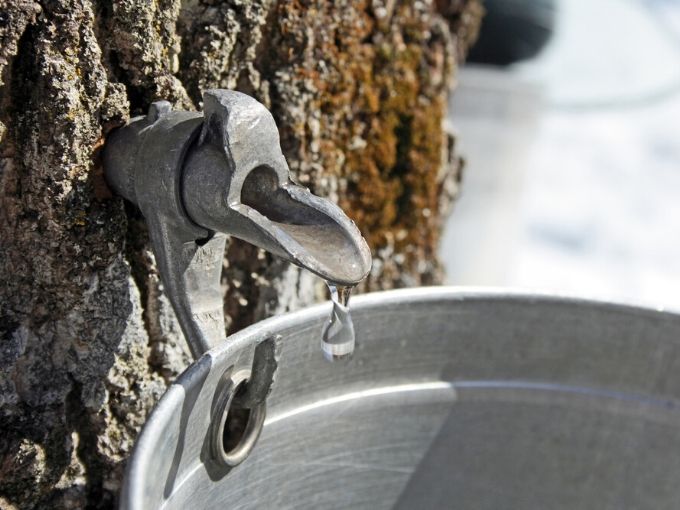 Folsoms Sugar House
Chester, NH -What began as a hobby in the late 1980s after letting friends tap their maple trees one spring, Folsom Sugar House has grown into a small-family farm operation. Tapping their own trees and processing the sap into maple syrup over an open fire netted tasty (and a bit smoky) syrup.
In 1990, the Folsoms moved inside a woodshed to process their maple syrup. Then, after opening their doors to the public in 1991, Folsoms Sugar House has grown into a popular tourist attraction during the season running mid-February through March. Watching as the sap move into the evaporator as its processed into maple syrup is an annual tradition for New Englanders. Popular with couples, families and friends, a visit to Folsoms Sugar House is a fun experience, as there's something special about watching the process, enjoying the sweet smell of maple and then sampling products.
This maple syrup sugar house offers products such as maple syrup, candy, cream, and barbecue sauce. Located about an hour's drive north from Boston, Folsoms Sugar House is a fun place to visit during maple season.

Nebraska Knoll Maple Farm
Stowe, VT - Nebraska Knoll Maple Farm has been tapping trees in the foothills of Mt. Mansfield for 40 years. With ample trees available, the maple syrup process begins with tapping trees along the Nebraska Valley, a few miles outside of Stowe. The maple farm's tradition continues each year from mid-February through April, creating a unique maple flavor derived from the area's soil and the area's weather.
Nebraska Knoll Maple Farm invites visitors to stop and check out the sugar house (visitor information is posted on the website's homepage), as well as pick up a few of their products, including the amazing maple syrup. The farm is about 30 minutes north of Montpelier.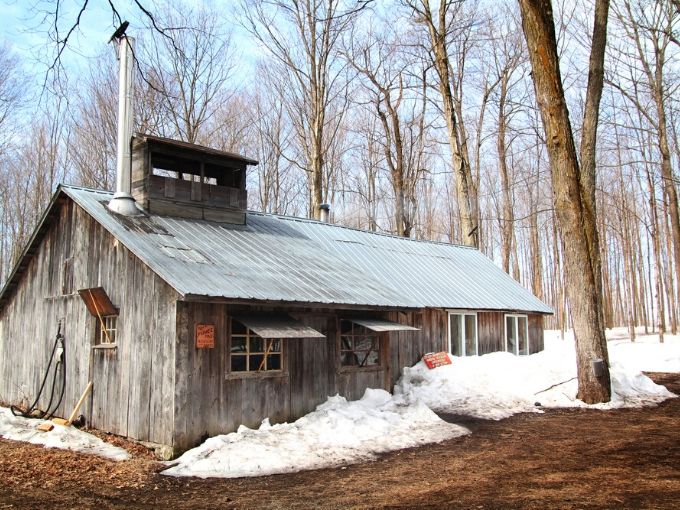 Strawberry Hill Farms
Skowhegan, ME -With more than five generations of experience, Strawberry Hill Farms in Skowhegan produces outstanding maple syrup and other products. Processing maple sap into syrup March and April, the farm invites people to schedule a tour by contacting them or taking a chance they'll be in the sugar house (usually staffed afternoons during the season).
The farm participated in Maine's Maple Sunday festivities, hosting an open house 10 a.m.-4 p.m. Saturday, March 28. Visitors can check out the evaporator, take a tour of the farm's facilities, and sample products, including syrup, candy, and taffy. About an hour's drive from Bangor, Strawberry Hill Farms sells its maple syrup in fancy glass bottles, gift packs, and plastic jugs, and sells candy and cream.

New England Maple Syrup
While it would be fun to venture out and tap your trees to create homemade syrup, the effort seems too much as it takes 40 gallons of sap to produce a gallon of maple syrup! Instead, load up the family fun mobile and head out to the rural areas of New England. Take in the sights and smells of maple heaven. You'll appreciate these small farms and their maple sugar shacks. Pick up your own bottle of freshly-made maple syrup and other goodies is a great way to get your family together and outdoors.