Adding vegetables to camping meals is easy to do with a little planning, not to mention very yummy! Veggies are excellent on the grill or by themselves. An additional side for dinner or cut them up for a quick, healthy snack. There is a variety of ways to serve them while making them fun for kids. And if your kids are like mine, they want to eat quickly and move on to the next activity.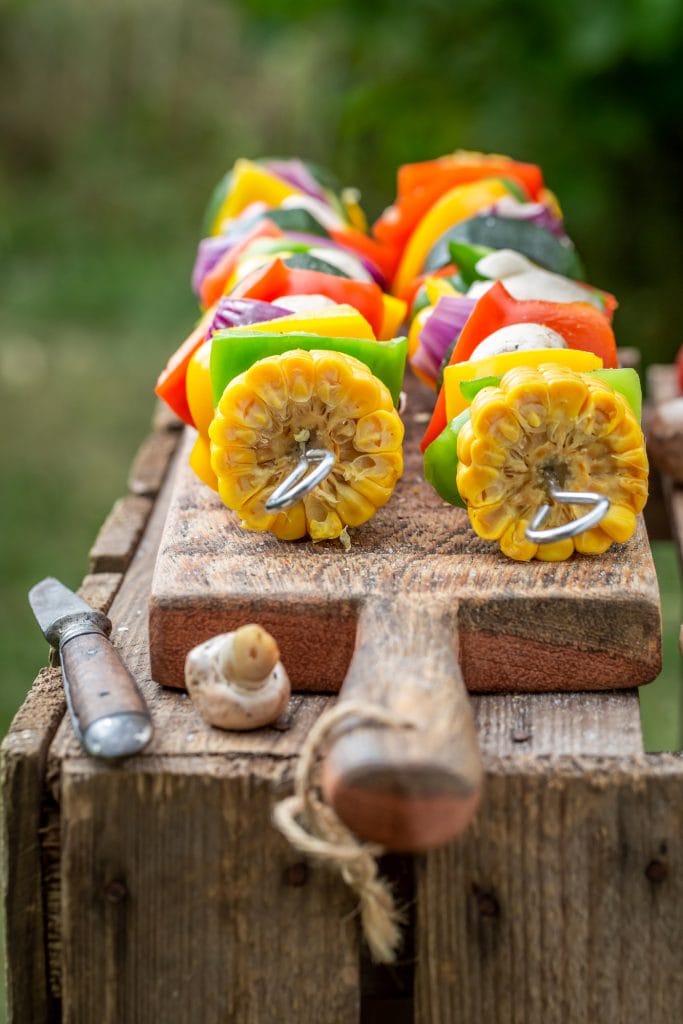 First Published: Jun 5,2016... Last Updated: Feb 18, 2020
The thing is, I have found that if I put vegetables out on my picnic table, my kids as well as neighboring camping kids will eat them. Here are some ideas on how to add vegetables to your camping experience.
CUT UP RAW VEGGIES
We love to cup up celery and carrot sticks as well as cherry tomatoes and cucumbers. Placed outdoors on the picnic table within reach and eye-level of kids, you will soon find they are coming over and picking them up; munching on them and asking for more. Add a simple ranch or hummus dip to go with them!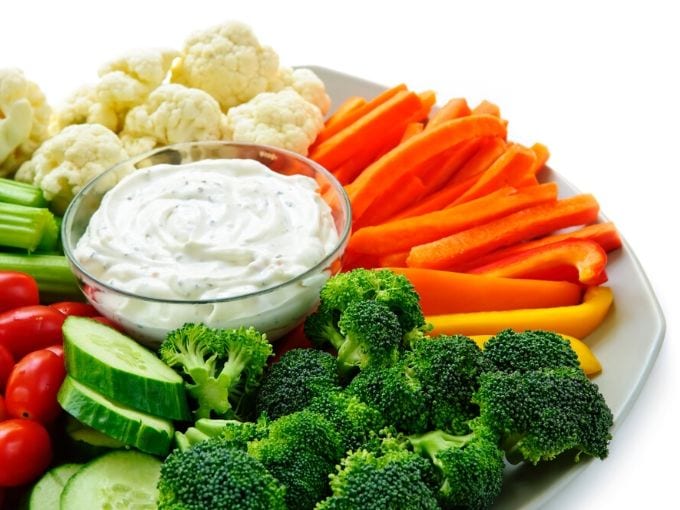 PASTA SALAD
Another great way to get your kids to eat vegetables while camping is to mix it with cold pasta!  Throw in small bites of olives, cherry tomatoes, broccoli and whatever you have on hand. Most times my kids are in such a hurry to eat and go play, they don't even notice!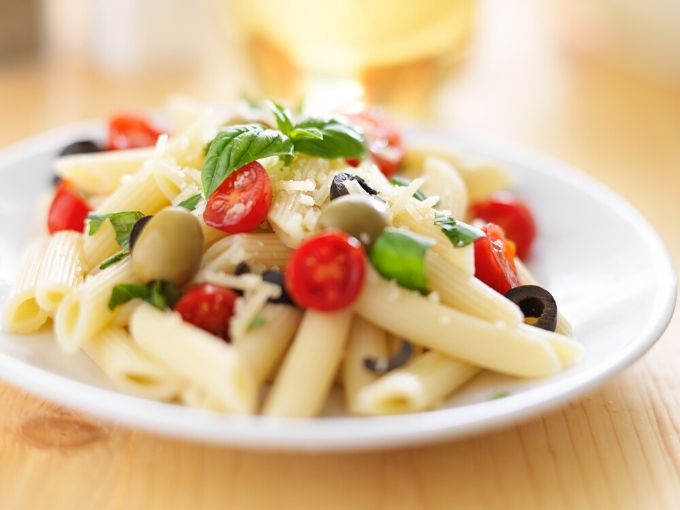 GRILLED CORN ON THE COB
Planning on grilling tonight for dinner? How about grilled corn on the cob? We love to put butter and seasonings, wrap it up and throw it on the grill. It's easy for kids to pick up with their hands and bite into a piece of juicy corn drizzled in butter. Yum!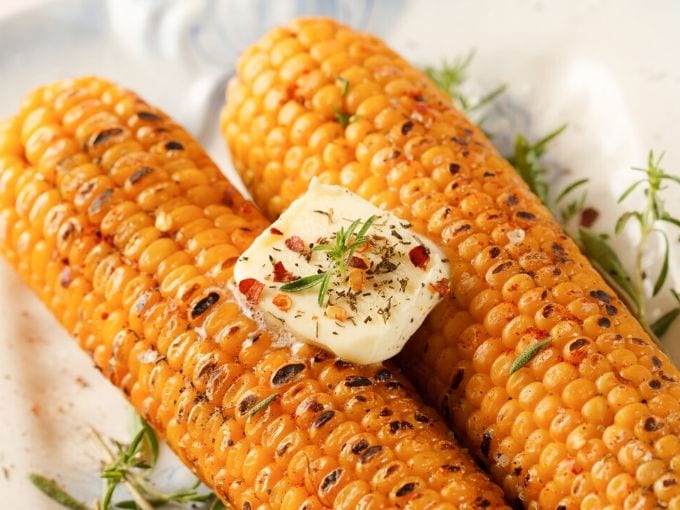 GRILLED VEGETABLE SKEWERS
Feeling adventurous? Another grilling idea is to lay sliced vegetables directly on the grill (sprinkle the vegetables with spray oil first to keep it from sticking to the grill or dip in balsamic vinegar first to make it tastier.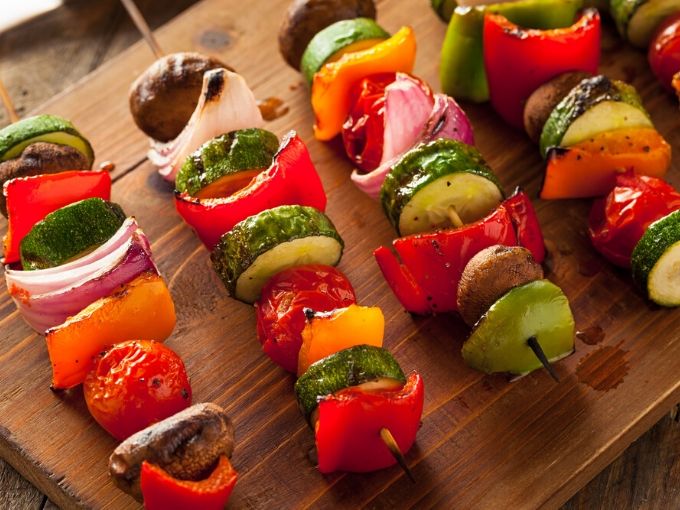 Another fun idea and takes less room on the grill is to put vegetables on skewers. Try it with or without meat with bell peppers, mushrooms, zucchini, yellow squash, onions and whatever other vegetable you want to add! Marinate them in a little balsamic vinegar for more flavor before adding to the grill.
With a limited variety of food at camp, it's a perfect time to pick out some fresh veggies to bring to camp. Allow kids to help pick out their favorite veggies. Wash, cut them up and put them out for kids to snack on while they play.