Pssst, hey ladies! Raise your hand if you need a girls night in with some cocktails! Well I have you covered with 20 adult beverage recipes. From whiskey to vodka to root beer floats, this list has a drink for everyone. Would it be frowned upon if I made one of these at noon? Also, don't be selfish, share this list with your fellow moms who need a drink. Let them in on this glorious round-up.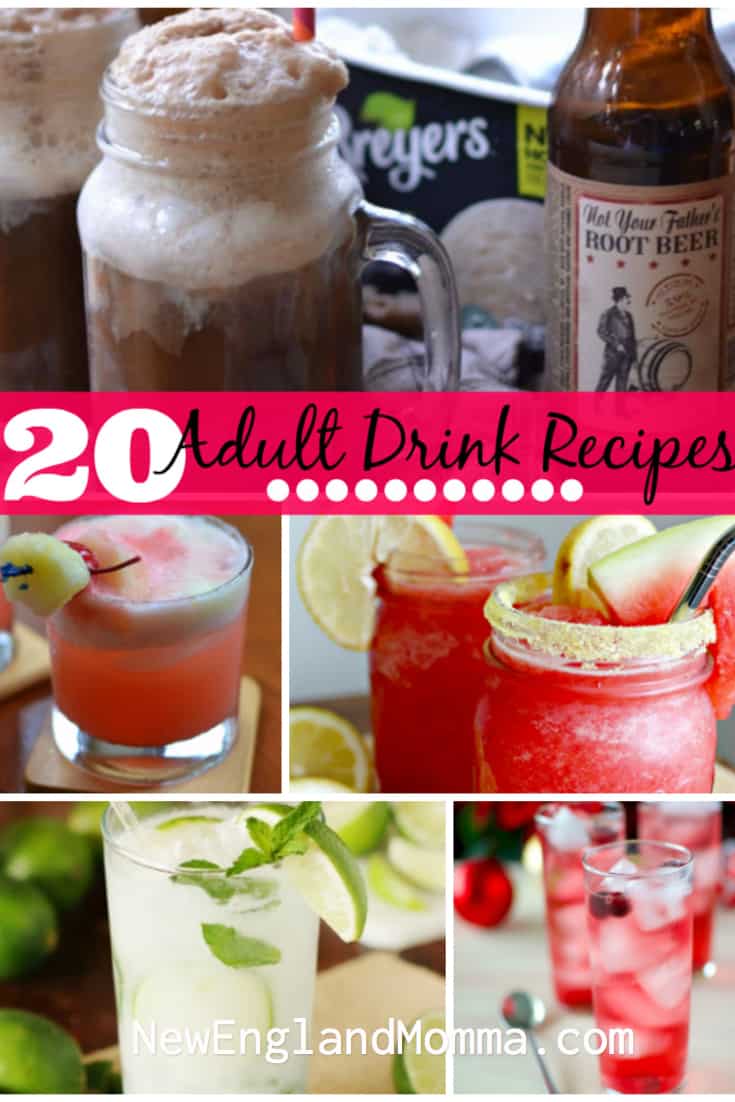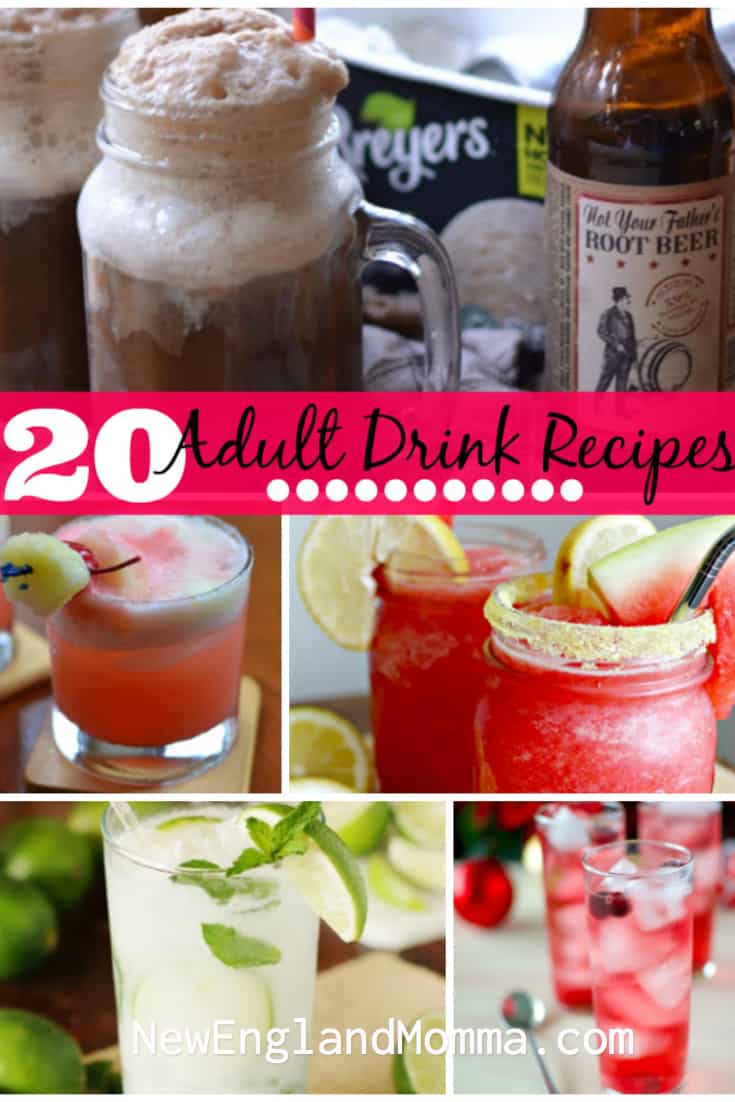 What is your all time, hands down, favorite drink? Did it make the list? Does it need to be ON the list? Let me know below. And if you're looking for more fun drinks, check out my list of Good-bye to Summer Drinks that I put together this past Labor day. Sure to be a hit any time of year!
As always be safe and smart, but have a well deserved drink night with the girls!