Sledding and skiing and ice skating are all wonderful wintertime activities. But if the winter is starting to feel a little long for the kiddos, and the usual activities just aren't cutting it, try out a few from this list! These activities are not only basically free, except for a couple of household items you probably already have, but they can all be done without going far from home! Here is my 7 Must-Do Kid-Required Activities to do before the snow melts!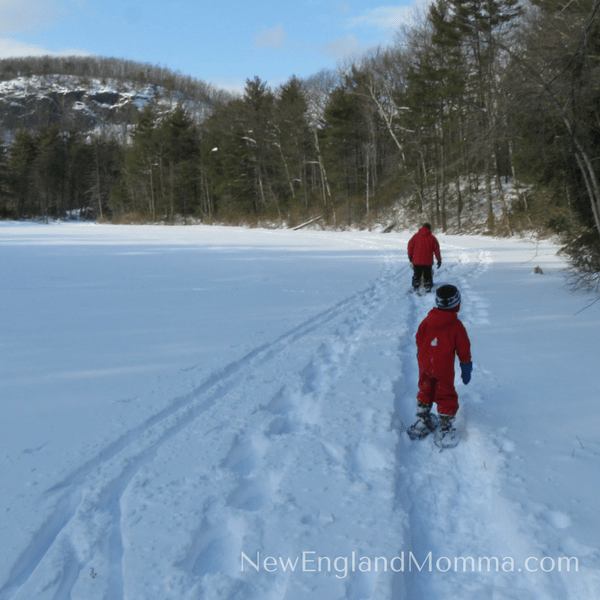 First Published: Feb 18, 2018... Last Updated: Jan 26, 2020
1. Go for a hike
Hiking isn't just for the summertime. In fact, hiking while the ground is covered in snow opens up a whole new world! Bundle everyone up and head out to your nearest trail and search out animal tracks. You'll find all sorts of crisp, clear tracks from a variety of creatures throughout the white canvas of snow. Have the kids take pictures of the different tracks they find so you can all research what type of animal or insect made the imprints while you warm up at home.
2. Build in the snow
Grab a bucket or a snow brick maker and build some forts with the good packing snow. Build up a couple of walls to serve as protection for an all-out snowball fight, or make a couple of chairs out of the snow inside your fort and play house. My kids love to make slides in the snow. The imagination that a bucket and a whole bunch of snow could incite is endless!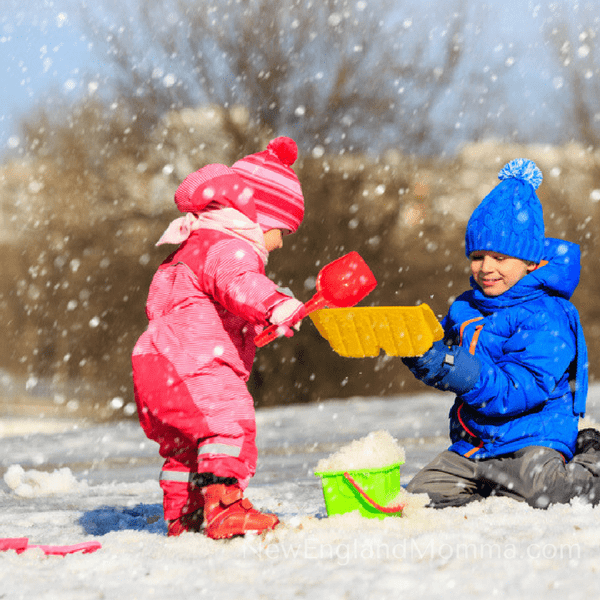 3. Enjoy a snowy treat
It's a rare kid who can resist the urge to stick a handful of snow in his mouth. As long as it's not yellow, there's no harm in it! But why not make it truly a treat by turning it into ice cream? It's as simple as adding a teaspoon of vanilla and a can of condensed milk to roughly ten cups of fresh, clean snow. Mix it all together with a wooden spoon and enjoy!
RELATED: Get ready for spring by growing your own sweet potato.
4. Hunt for ice cubes
Put some food coloring in water in an ice-cube tray and freeze. Once your colored ice cubes are solid, hide them in the snow. Send the kids out to track them all down. You could use various colors and assign a different color to each child. Add a little competition to the fun and make it a race - winner finds all their ice cubes first or a team sport to help find them together before time runs out.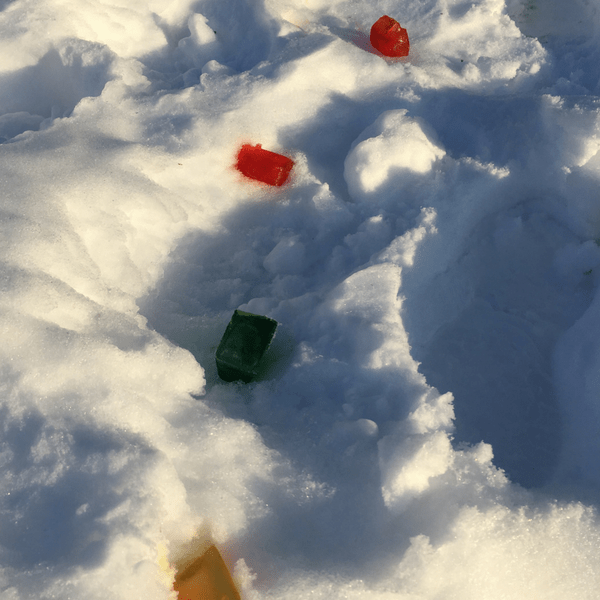 5. Color the snow
Before you put that food coloring away, add some to a few different water-filled spray bottles. Let the kids add splashes of color all over the snowy canvas that once was your backyard. They could build colorful snowmen or spray paint their snow angels.
6. Play follow-the-footprints
It's a whole lot like follow-the-leader, but with footprints. You make tracks through the snow beforehand, or have one of the older kids do so, then send the kids out to see if they can follow your footprints closely enough to make it to the correct destination. Make sure that destination isn't easy to reach by zigzagging your footprints all over the place. Have some hot chocolate waiting for them at the end!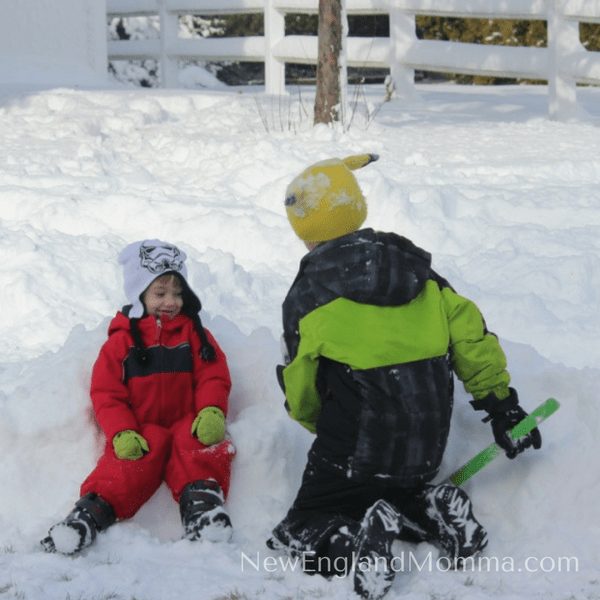 7. Hand them a shovel
Kids love to feel like they are helping. They see mom and dad with shovels, so hand them a shovel and let them help or play. Let them make their own paths through the snow. Make a Maze! See if a friend or sibling can follow it through. They love to create paths in the backyard for the dog to run through (or themselves). One thing is sure about winter, it won't last no matter how long it seems.
These activities will get you all through the long winter, and may even have you and your kids wishing the snow would never melt away!  Let me know below what fun activities you like to do in the snow with your kids.
More Fun Ideas for Kids