We love playing fun camping games each weekend we head up to camp. The best games for camping are games that can be easily packed up and played by all. Whether it's sitting around the picnic table or playing a game in the grass, playing games really takes camping to the next level. It's competitive, it's fun, and it's a great way to connect with friends and family. If it's raining, there's no better way to help pass the time.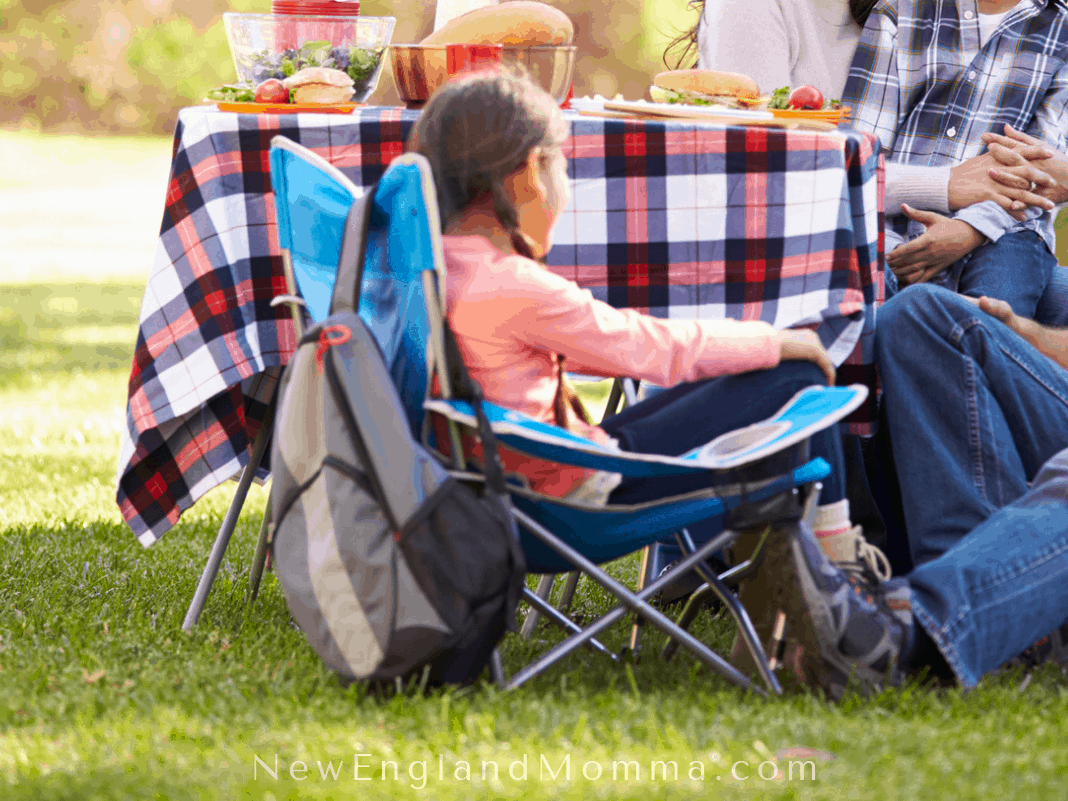 We love to play a variety of games when camping. When at home, my husband and I hardly ever play board games together. Usually it's the kids asking us to play something with them. Also, there's way to much to do! Housework, yard work, drive the kids to sports or a friend's house. When camping, there can be a lot of down time. Often we'll grab a board game and just the two of us play while enjoying a drink and watching a campfire. We've been camping for many years and have compiled a list of the best games for camping.
Why are these the best game for camping?
There are a ton of games out there but when taking games camping, you want to consider a few things. Is it lightweight? Are there many pieces? What's the fun factor? If it has a few more pieces but I know my kids are going to love it or find it hilarious, then we take it with us.
How many games should we take?
Base it on how much space you have. If you are car camping and have room, take an extra board game or two to help keep the kids busy when camping. If you are tight on space or have to lug everything into the campsite, perhaps a few from the card games would be your best bet. Going on a few trips, then rotate the games out. Keep a favorite or two, and then bring along a new game to try out on the trip.
What is the best time to play a game at camp?
When camping with kids, there will definitely be some down time.
While you're setting up camp, give the kids a board game like Trouble to play at the picnic table. It's noisy and they can't lose the dice. Kids love popping those dice over and over again and it will give them something to do! Or take out Ring Toss for them to throw around.
A pop-up rain shower? Grab a game like Rack-O, Spot-It! or Go Nuts for Donuts to lift spirits and pass the time.
Too cold or too buggy to be outdoors. We love cooperative board games, like Cauldron Quest, which can take a little longer to play but great way to occupy little minds until it's better to be outdoors.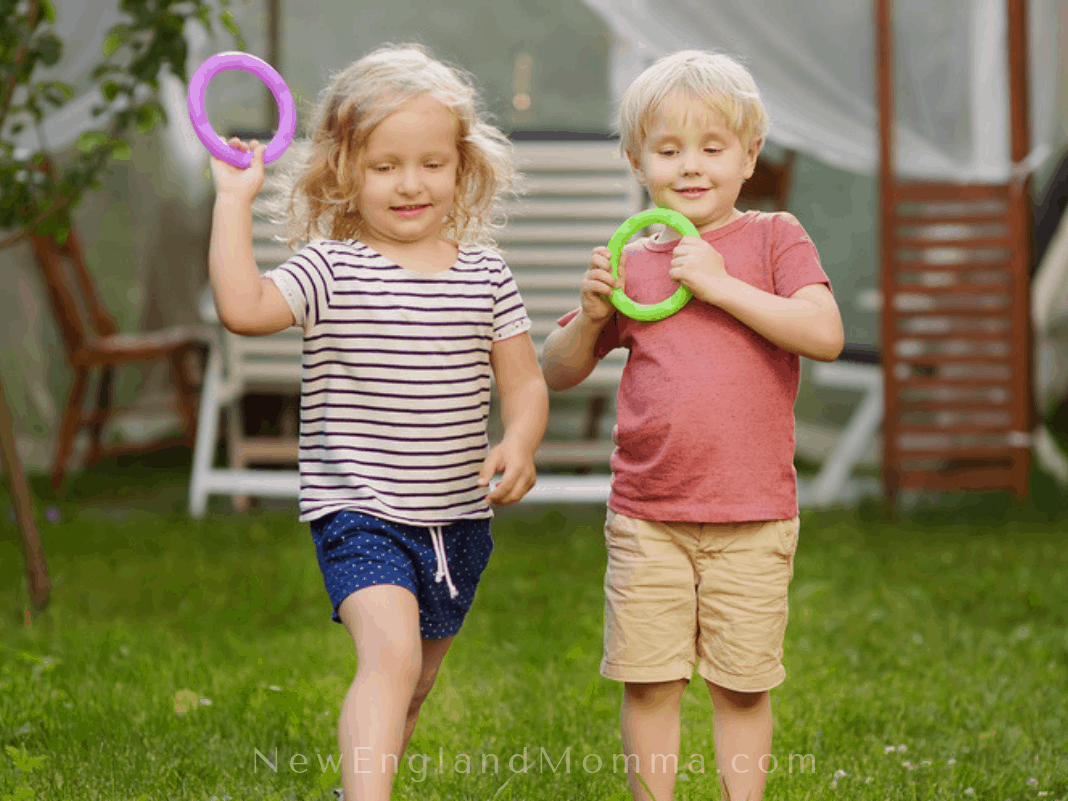 Cooking dinner and need to keep kids busy, a game of Pengoloo, Matching or Apples to Apples may want to be taken out to play.
And when the kids are in bed, grab some adult friends and to play one of the adults games such as What Do You Meme or Never Have I Ever. Laughter will definitely follow these games! More adult camping games!
Over 50 of the best games to take camping
Below is my list of over 50 games that we personally have taken camping over the years. We have tried each of the games below. When going camping its good to always take a card game, a board game and an outside lawn game.
There are classics here like Yahtzee and Uno and perhaps some games you have yet to experience such as Minute Master or Clumsy Thief (both becoming my kids favorites and fun for adults to play too!)
There's nothing worse than bringing a game that your child loves and you can't stand playing it. The games below are all games, that the adults in our home have tried and approve to play more than once with our children.
NewEnglandMomma.com/We are a participant in the Amazon Services LLC Associates Program, an affiliate advertising program designed to provide a means for us to earn fees by linking to Amazon.com and affiliated sites.
Best card games
Best board games
Best for teams or groups
WANT MORE IDEAS: BEST SELLERS IN TOYS & GAMES
Best cooperative games
Best strategy games
Best lawn games
Now it's your turn! What is your best games for camping? Let me know in the comments below!