This shop has been compensated by Collective Bias, Inc. and its advertiser. All opinions are mine alone. #PeptoInAPill #CollectiveBias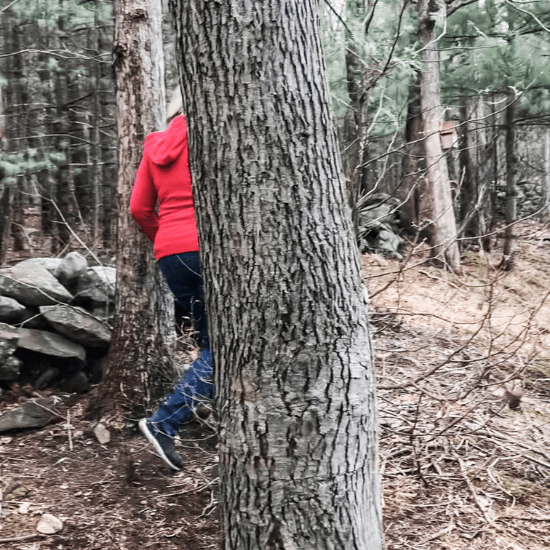 There are many kinds of on the go first aid kits and being parents we're always throwing everything the kids need in a bag. Water, snacks, activities for the kids, bandages for any boo-boos if they fall and the list goes on and on.  But let's talk about the items that moms and dads may need. The Adults.  Take the time to get your own on-the-go travel essential kit for yourself. And chances are, you may not even use the items. But that one time that you do need it, you will be glad you brought them with you!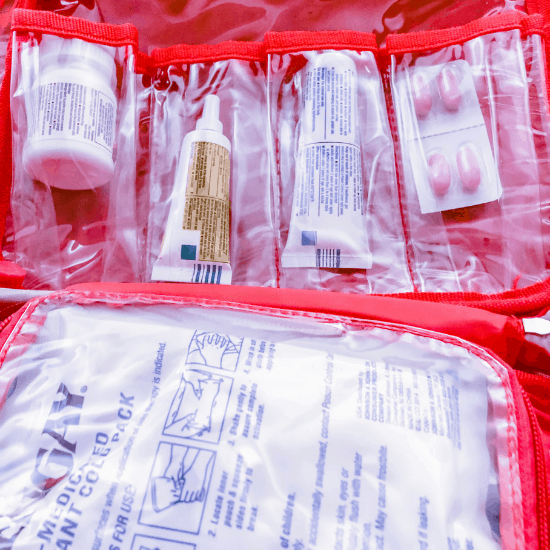 What's Included
To make it easy, pick up a first aid kit already together and then add in any other essential items you may need.  Here is a kit that I picked up and some of the items included:
Hydrocortisone - great for bee stings, bug bites, poison ivy
Ibuprofen - headaches, muscle aches
Triple antibiotic cream - for minor cuts
Ice pack - any bumps or bruises
Bandages- if you get a cut a blister, you'll be happy you brought a few along
One item that wasn't included but should be? Diarrhea medicine. I know, the thought of it makes you want to cringe. And I completely agree. Chances are, if you have a headache or a bit of poison ivy rash from a jaunt in the woods, you can still make it home just fine. However, if you're driving along and all of a sudden there's pressure in your tummy.  It comes on quick.  You're not feeling so good. You start sweating. A rumble in your stomach. You quickly navigate to the nearest public restroom, hoping you make it in time...  yup, diarrhea.
The. Worse.
Pepto is of course the answer, but carrying a bottle of Pepto in the car with them or on a hike. It's heavy, pour it into the little measuring cup and then what do you do with the cup?  Yeah, it can be messy being out and about and not at home.
Pepto in a Pill
Pepto has found a solution! Yes, you will still have to remember to bring the Pepto with you, but now the liquid is in the capsule! The *NEW* Pepto Diarrhea Liquicaps are a convenient solution to adults are on-the-go!  The liquicaps  can be thrown into your first aid kit essentials, your purse for errands or your backpack before you head out hiking or camping.  Pepto Diarrhea is has a higher higher level of active ingredient to medicate the diarrhea symptom specifically.  And just like Pepto in the bottle, The *NEW* Pepto Liquicaps coats your stomach and kills the #1 cause of diarrhea so you can have the fast, calming relief you need and continue on with your day!  Seriously, who has time for this? No one!
Get the *NEW* Pepto Diarrhea Liquicaps for your next hiking or road trip!  Hover over the photo below to click-through and purchase it at Walmart.
Or if you would like to check it out in your local Walmart store, it can be found in the digestive meds aisle, on the shelf with the other Pepto products.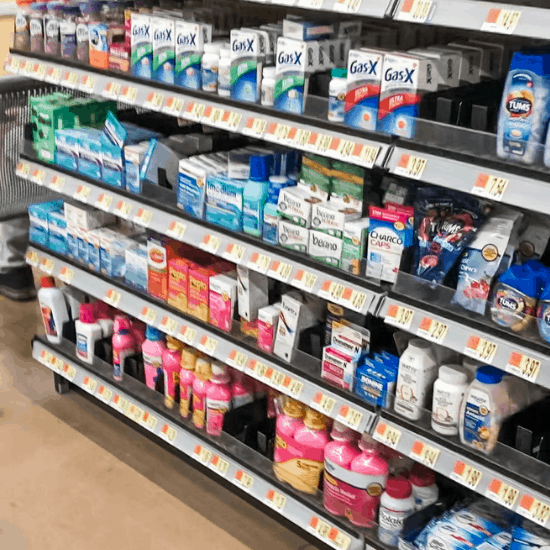 Going on road trips, camping, or hiking is great but don't let diarrhea or any of the above ailments keep you from getting outdoors. Pack up your own on-the-go essentials travel kit, so you will always be prepared to what may come your way.
This statement has not been evaluated by the Food and Drug Administration. This product is not intended to diagnose, treat, cure, or prevent any disease.