Winter is finally upon us and although the days are shorter with days ending in darker sooner than the warmer months, it can still seem like a long day if I don't have some activities to keep my preschooler busy. I wanted to share with you some activities my older son, who is now in grade school all day, that we did together and he thoroughly enjoyed. My younger son will be looking for this mom to find him some things to do.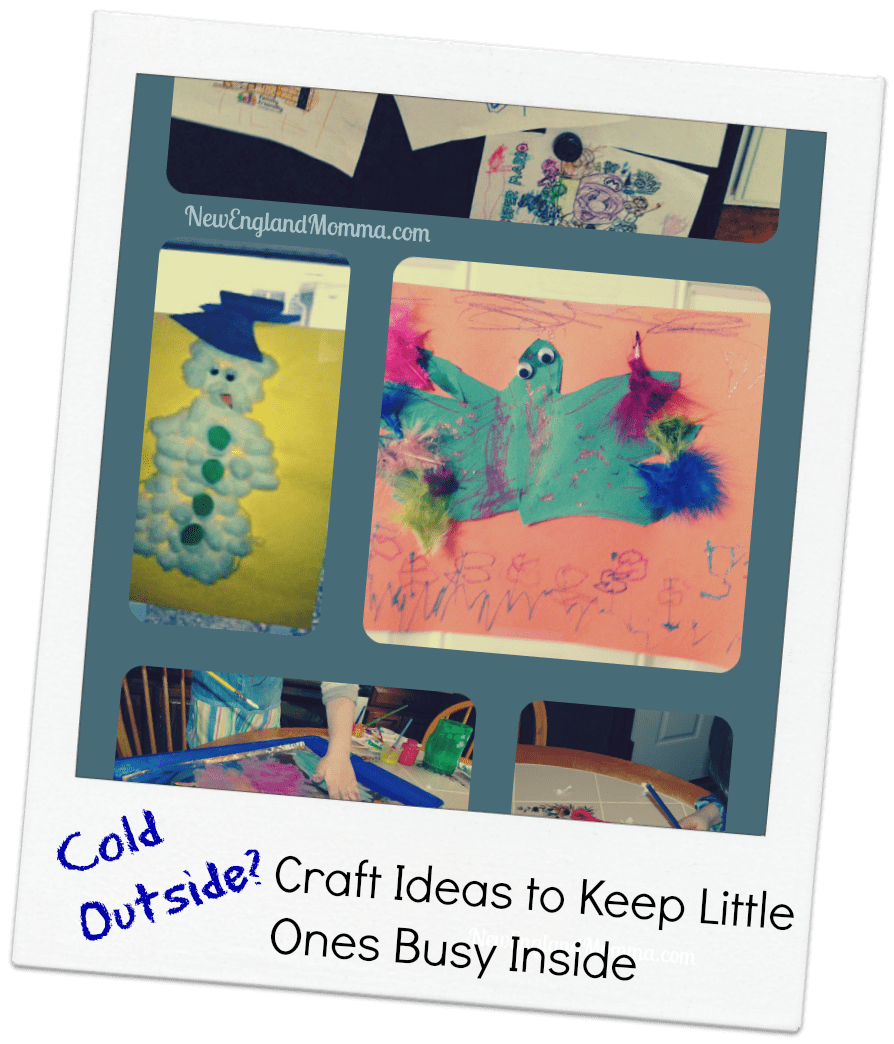 Cottonball Snowman – Easy to do with some glue, cotton balls, scissors and construction paper.
Tin Foil Painting – Another easy to do craft except this one just needs finger paint and a tray lined with Aluminum foil. This is a great sensory activity. If you child doesn't like to use his or her fingers, paint brushes can be used instead.
Handprint Butterfly Craft – A perfect activity to do to help forget that winter is outside our window. A little more is needed for this craft such as glue, construction paper, scissors, and some decorative objects like feathers, pieces of felt, pom poms or whatever you have on hand to decorate your butterfly, however, it will be lots of fun for both you and your kids to get thinking Spring!
Free Coloring Pages – Got a printer and some crayons? Check out the list of links I have listed that have printable pages for your child to color. Both my boys love to help me look on the computer for whatever character they are into, we print them out and they love coloring even more than before!
Make A Book – My kids both love books and what could be more than making their own. Even if your child cannot read, they can make their own picture book by using stickers or drawing whatever they want to.
Leave a link to your favorite indoor winter craft idea, if you have one, as I am always on the look for more ideas too!