During a previous holiday season, my four-year old son was looking to make something fun to share with his classmates. There are many variations of reindeer cookies on Pinterest.
These are a really fun treat to make with your kids! My preschooler was able to help put together the cookie mix and then do most of the decorating on his own while I watched.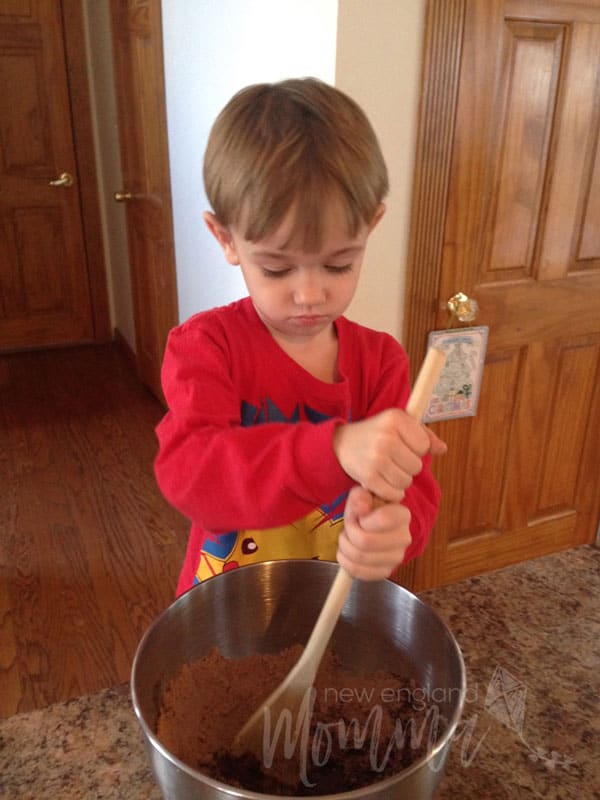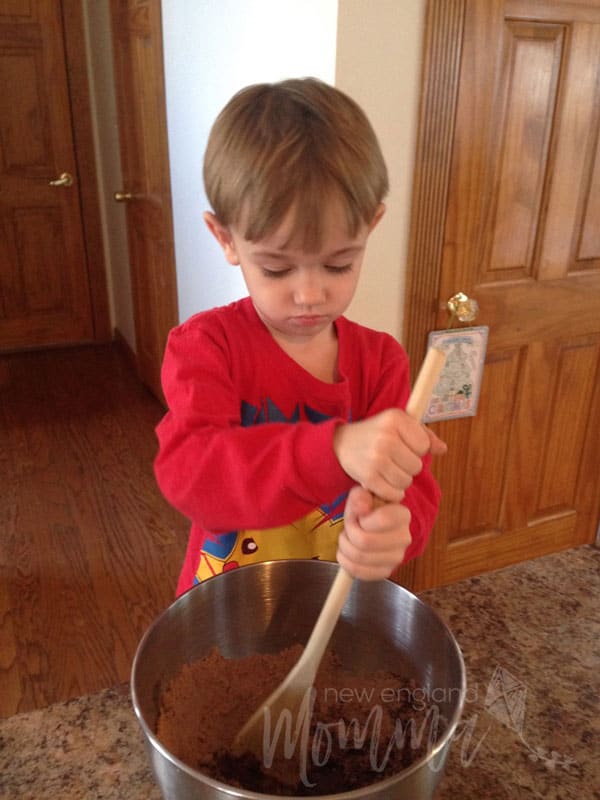 As an Amazon Associate I earn from qualifying purchases.
Time to bake
First mix up a batch of your favorite double chocolate cookies. To make it easy, we used a store-bought cookie mix. My son, Tyler enjoyed mixing up the cookies.
Frost the cookies
Once the cookies are baked, let them cool completely. We made the cookies in the morning, and then frosted them later in the day. After I frosted the cookies with the chocolate frosting, I laid them out on a tray for my son to start the process of decorating.
We used one Nilla Wafer for the reindeer's face and two pretzels for its antlers.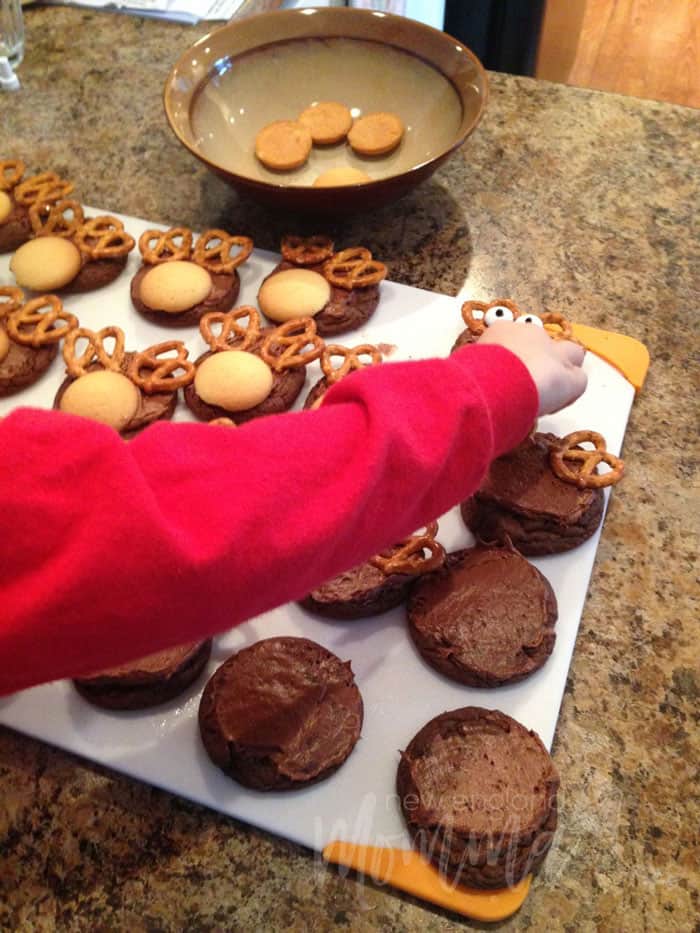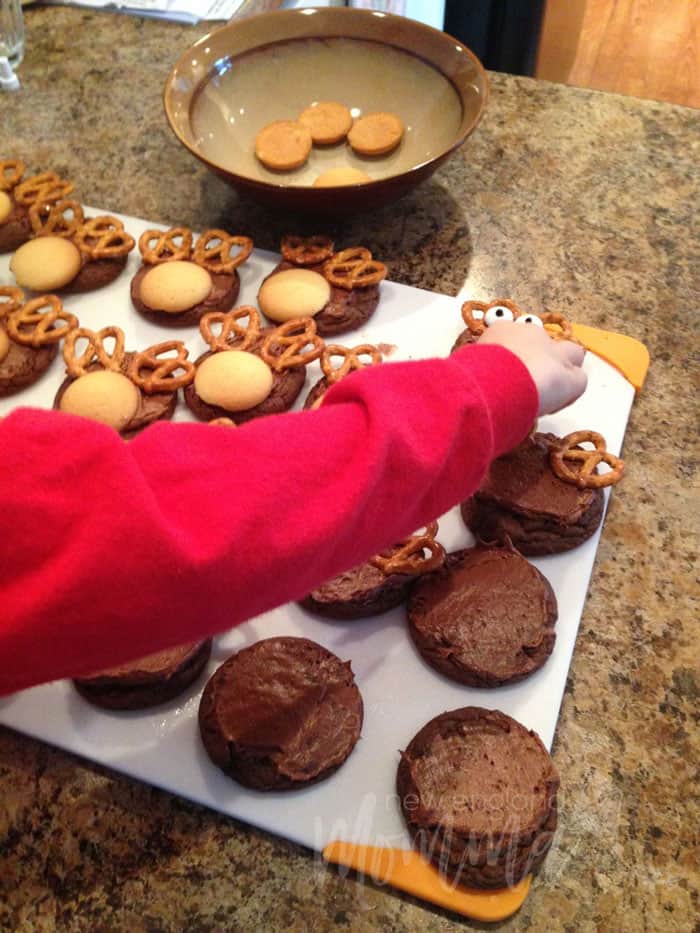 Decorating
Next, using a small tube of frosting as glue, Tyler added M&Ms for the nose and two eyes. During the holiday season, M&Ms makes mint M&Ms that are white!
RELATED: CUTE VALENTINE'S PRESCHOOLERS CAN MAKE ON THEIR OWN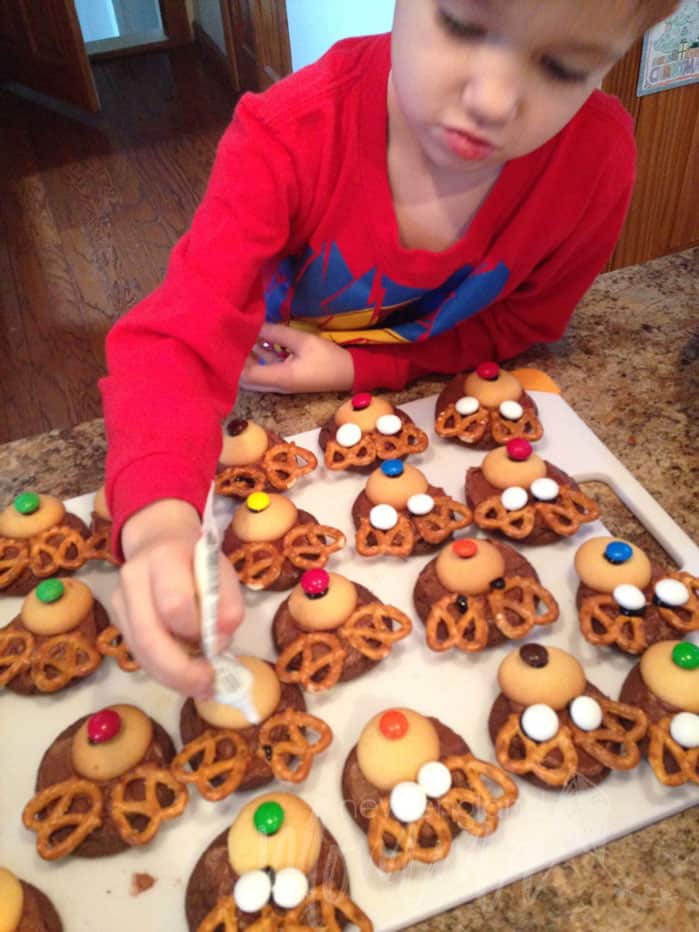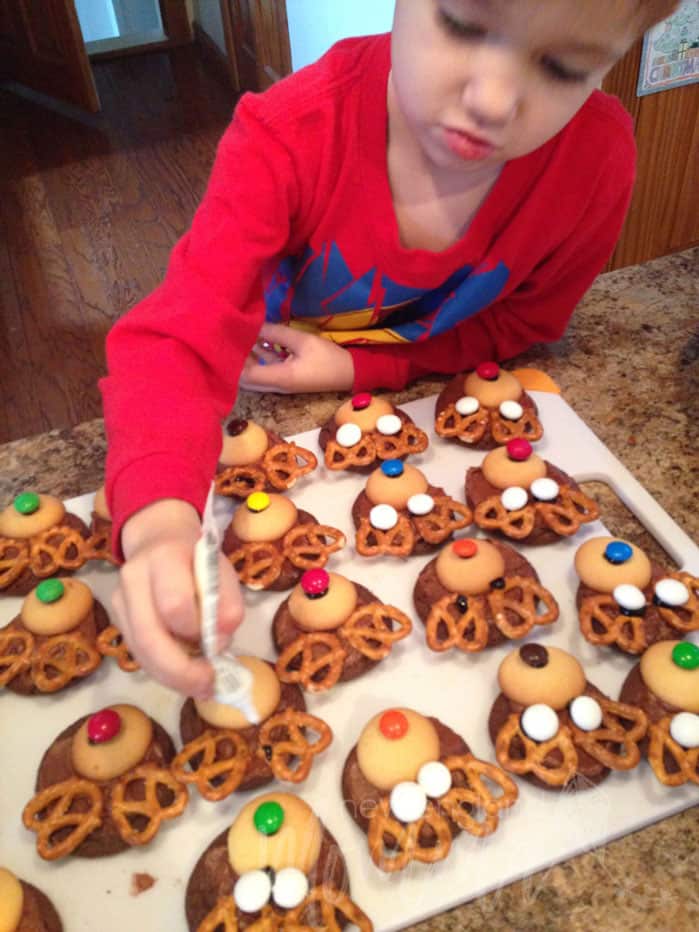 And the final touch was using a small tube of black gel frosting for the eye balls. My little guy was able to make the eye balls with the black decorating gel by himself. (You couldn't tell, could you?) They may not be perfect looking but they came out super cute! He is so excited to share them with his friends.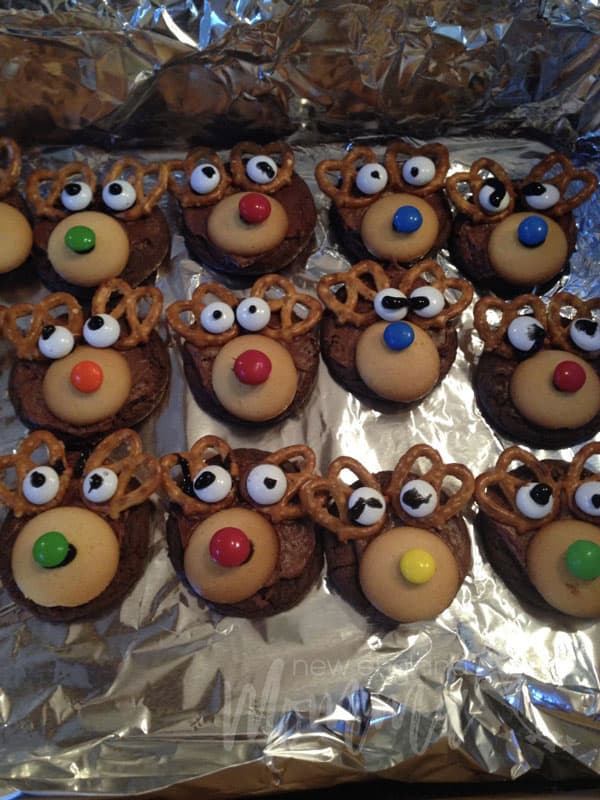 I've included links for the products we used to make these adorable reindeer cookies
Baking with your child is not only fun but teaches your child how to follow step by step instructions as well as using fine motor skills when decorating the cookies. This is a super fun holiday activity to do with your child today!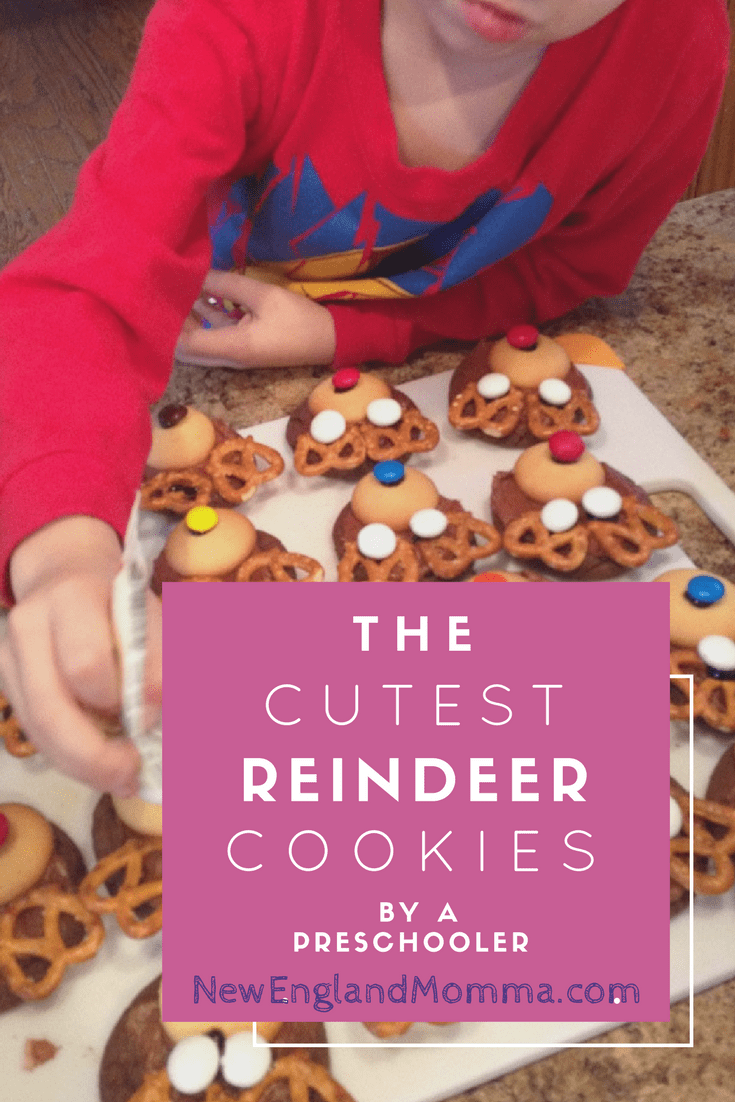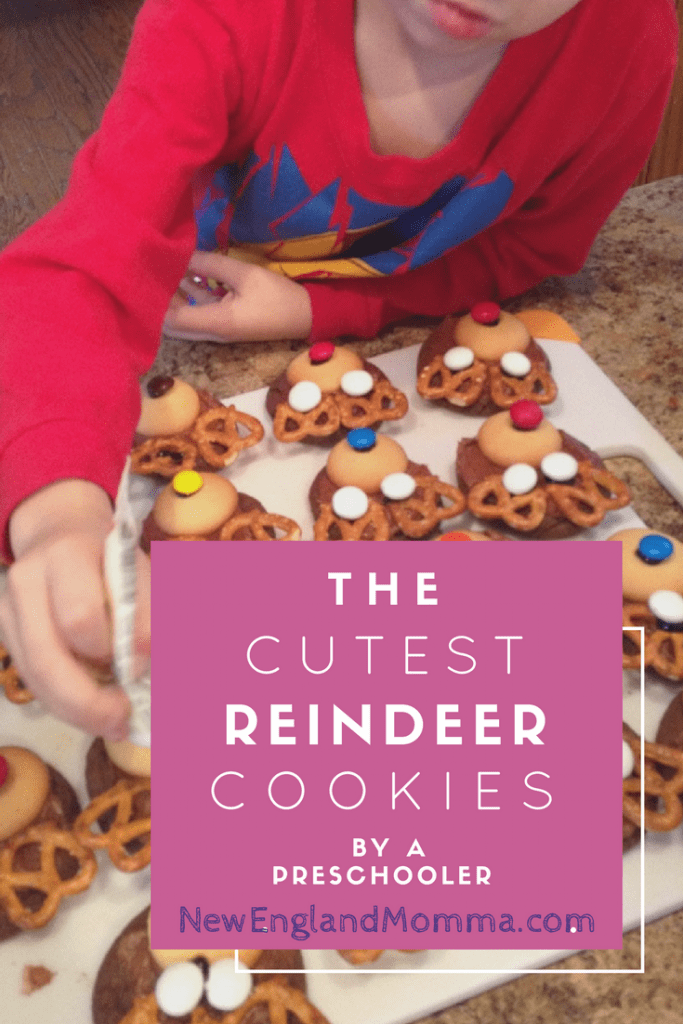 SaveSave
SaveSaveSaveSave