Dress for the winter weather is essential in New England. Did you know if you dress for winter weather, you may actually find yourself enjoying your time outside? Oh I know it's cold. Sometimes really cold, like frigid arctic air cold, but it can actually be enjoyable! I know how ridiculous that may sound to nay sayers and snow dislikers. Believe me, I am one of them! But if you dress dry and warm for the cold, it might not be as bad as you think!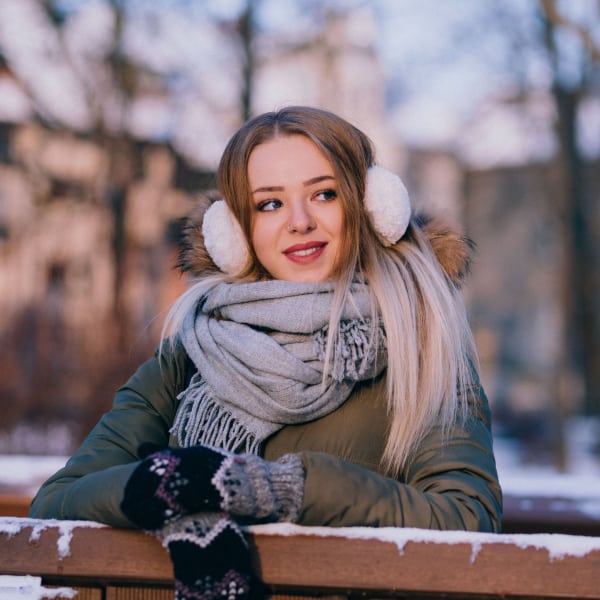 First Published: Jan 15,2018... Last Updated: Sep 29, 2019
As an Amazon Associate I earn from qualifying purchases.
Here in New England it is important to know how to dress for the winter. Dressing in layers is key as it keeps you warmer and as you walk or play and may get hot, you can take off a layer to cool your body down.
Thermals - start with the basics
If you grew up in New England, this shouldn't come to a surprise that layers are needed when dressing for pretty much any weather temp. New England weather can change often. Sunny one minute, cold, dark and windy the next.
For winter weather, you're first layer should be long layers known as long underwear or thermals. These come in all sorts from soft and flannel to thin and sweat wicking. My advice is to go with the wicking set such as Hot Chilly's. They wick sweat away from your skin which is needed if you are participating in a snow themed activity such as skiing, snow shoeing or sledding. (Yup even sledding because walking back up that hill can be a workout!) Be sure to get both the top (shirt) and bottoms (pants) to keep you warm and dry.
Long shirt and a sweater
You have on your thermals but what to wear over them? I like to layer with either long sleeve T-shirt or turtleneck. And then, on top of that if it's a frigid cold day, even another layer on top of that such as a warm pull-over sweater. If skiing, it will be cold taking the chair lift up to the top of the mountain. You want to be warm and comfortable. Make yourself happy and dress properly.
Warm Socks
No one likes cold toes or at least no one that I have met! Warm long socks are the way to go. I go for wool or a wool blended sock to wick away moisture and keep feet feeling warm but not too warm and dry. Truth be told, my kids will usually just put on regular cotton socks if they are just playing out front, but if we're participating in a snow activity away from the house, I will put their ski socks on them.
Snow pants
Next up are the snow pants. They can look big and you may feel ridiculous in pants that make a noise when you walk, but they are so worth it!
If it's windy, you won't be feeling the cold on your legs as much as you would without them. I have worn only thermals and jeans and it is not the same as wearing thermals and snow pants!
Also, you can sit in the snow and not get wet.  Kids will outgrow them every year. To help cut the cost,  I like to check local consignment stores or Facebook yard sale groups to see if I can get them for a little cheaper.  Adult snow pants on the other hand will usually last for years and are a good investment.
RELATED: 5 AWESOME OUTDOOR ICE RINKS TO VISIT
Snow boots
When playing in the snow or any other snow related activity, a good pair of snow boots are a must. Look for a pair that are waterproof or at the very least water-resistant and warm. You will be walking in snow, ice, slush with them when participating in snowy activities and warm and dry is the goal.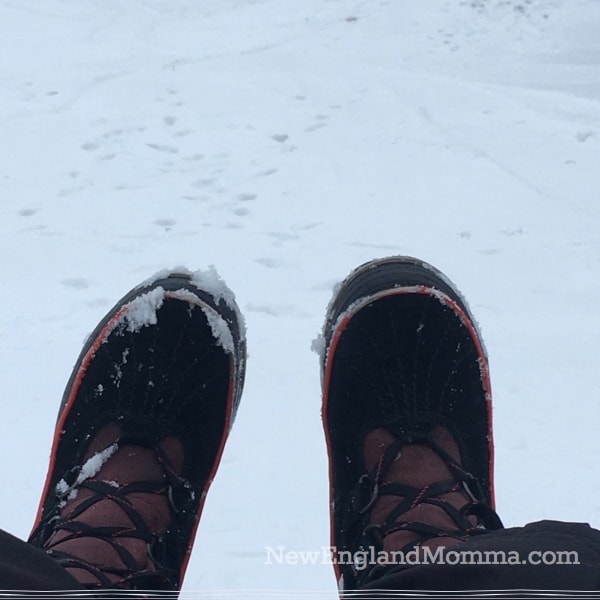 Gloves or mittens
Whether you should get gloves or mittens is a personal decision, however keep in mind that with mittens your fingers are next to each other and can help each other stay warm where as I find that I can move my fingers more easily in gloves. So again, definitely a personal decision.
With young kids, I find mittens are also easier to get on their hands. My favorite mittens for kids are SnowStoppers as the cuffs are long and snow doesn't have a chance to get up their sleeves. Brilliant!
There are so many different features now-a-days in gloves. Some have zippered pockets for heated hand warmers, some have longer cuffs so kids can wear them under their coat and not get snow up their mittens (a common problem when my kids were little!), some can be waterproof, some have a material on the fingers that allow touch screen so you can work your phone even while wearing gloves.
The main thing is to get gloves or mittens that fit properly, are comfortable and warm.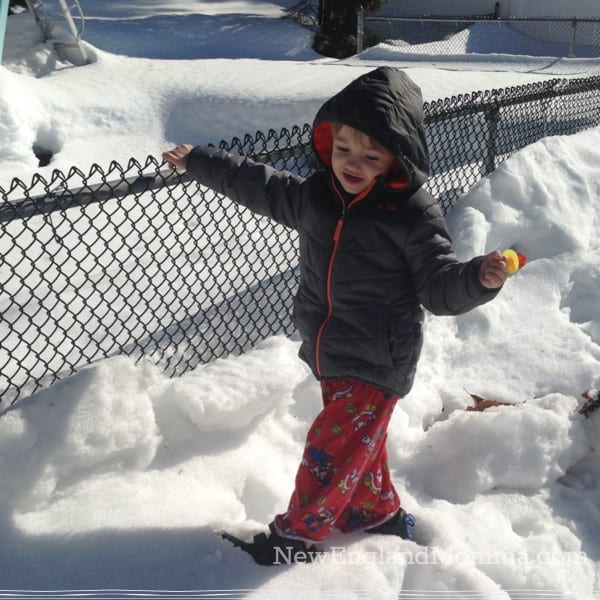 Winter coat
Yes, I know this one probably sounds obvious, but just in case you forgot, you will need a coat to help keep warm in the winter. This is another personal choice based on what you prefer for a coat. Also if it's not extremely cold, a warm vest is great idea too.
Did you know the best time to buy a winter coat is in January? Yes, it's true, so be thinking of your kids or yourself and get to the stores in January to buy next year's cold weather related items. Soon we'll be seeing bathing suits on the racks, so take advantage!
Head gear
This may seem silly calling it head-gear but it does depend on the temperature and your style. A warm winter hat with or without a pom-pom is ideal however, there are many different fuzzy fleece headbands that can now be warm as well ear muffs. Of course if you are going skiing, a helmet is your head-gear pick.
Try them on! Be sure you like it because you will be wearing it a lot!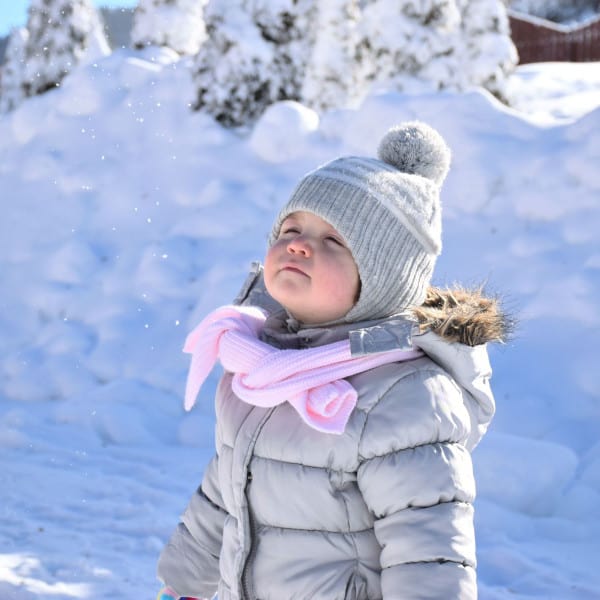 Face mask or neck warmer
A neck warmer is optional. Okay well, all of these items are optional, but if you don't enjoy snow down your neck or you often get a draft on your neck, then you may want to wear either a neck warmer, a scarf or a face mask.
Weather can change quickly in the winter time. By dressing for the weather and layering your clothes, you can take off layers if it warms up or add a layer if it starts getting colder. Remember to dress your kids just as you would dress yourself, perhaps even one more layer if they aren't able to express to you if they are cold.
HotHands Hand and Toe warmers are a great way to warm up cold fingers and feet after being outside! Throw a few packs in your bag and take them with you on your adventures in the cold!
Now that you have everything you need to warm, you are read to go outside and enjoy the outdoors in the winter season!
Here are more winter related posts