This not-to-miss day trip is to the Quincy Bog in Rumney, New Hampshire. Coupled with a stop to the Polar Caves, this is a family-friendly road trip! This unique geological wetland is owned and managed by Rumney Ecological Systems. This non-profit organization dedicated to preserving this natural area and to keep it open to the public for enjoyment, nature study and preserve wildlife in the area.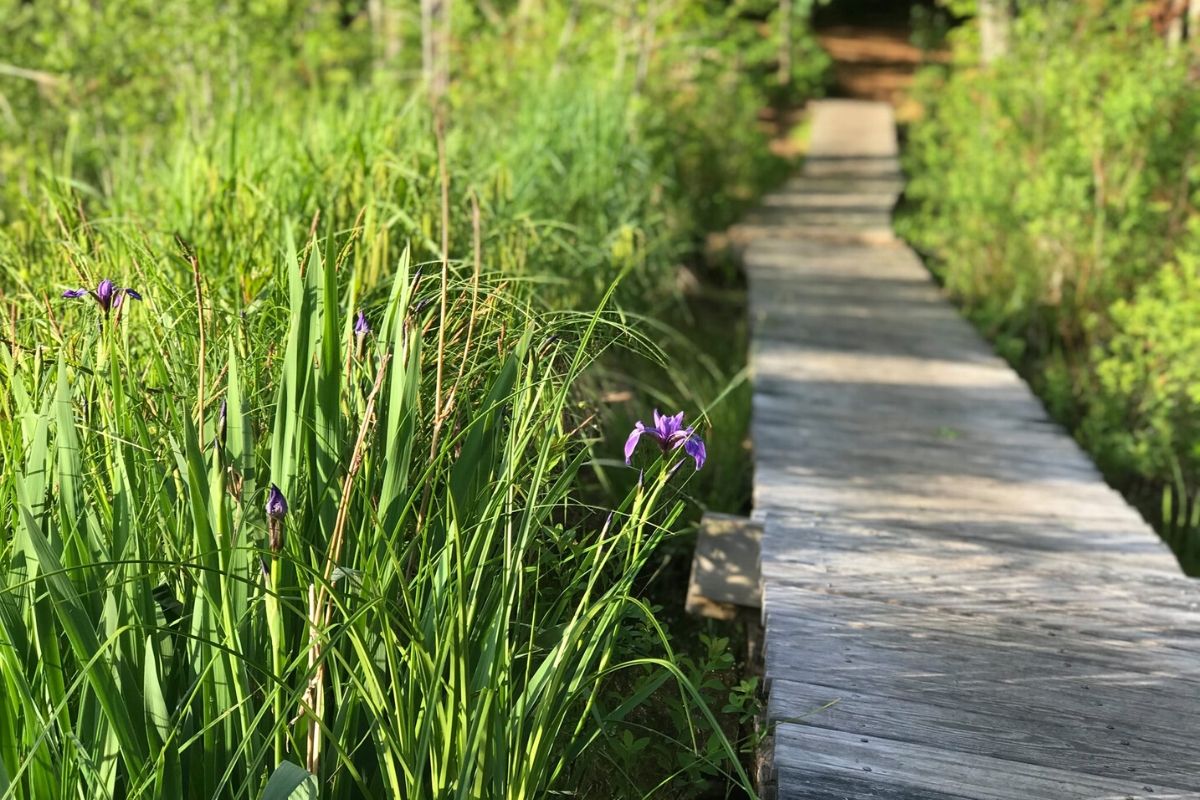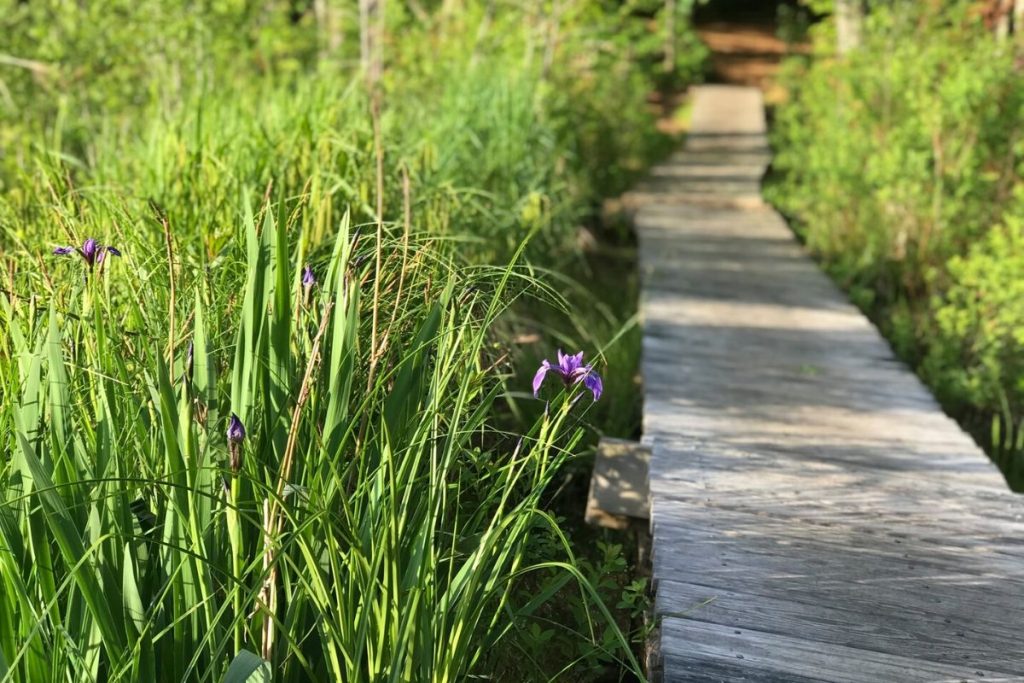 The bog
According to Britannica, a bog is an area of land which is very wet and muddy. And that would be the case mostly here except volunteers have donated and built these awesome wooden plank walks on the trail. This makes a regular walking through so much more exciting especially to kids (and big kids too!)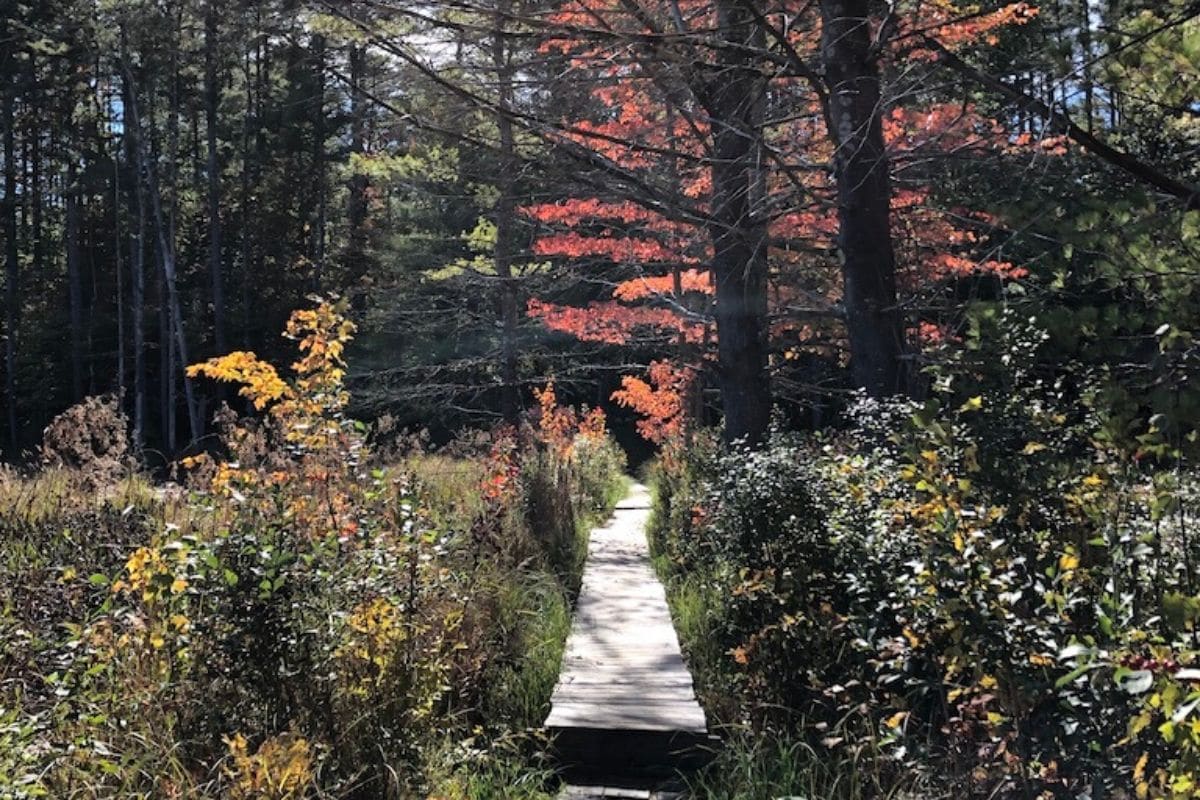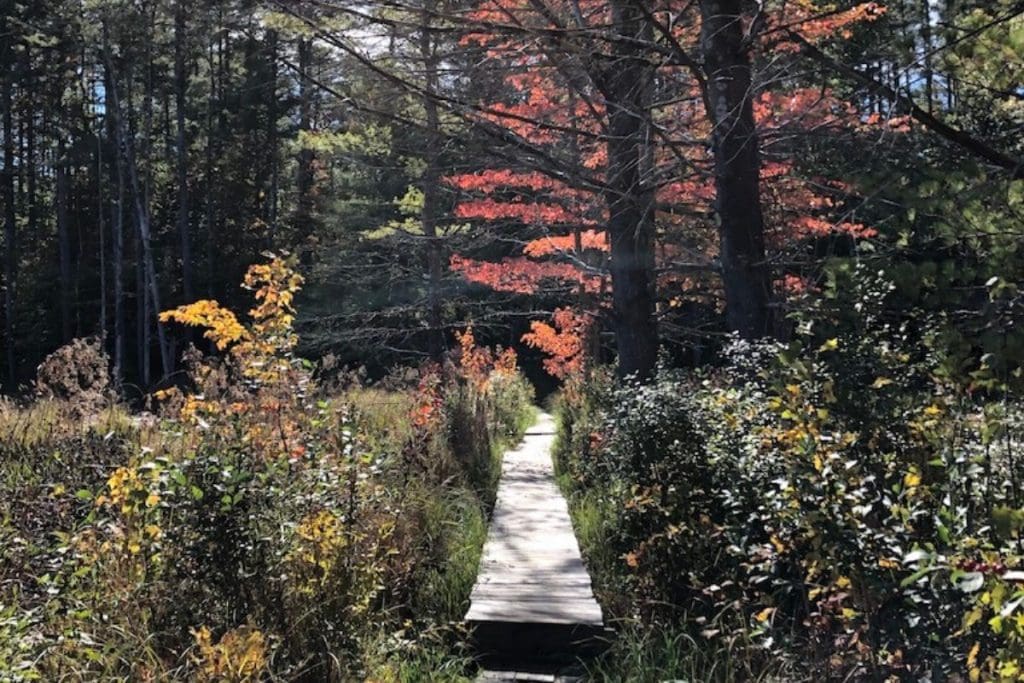 The trail
This easy-to-walk mostly flat trail is one mile long. What a perfect excursion with family! And it's a loop so no need to turn around just keep walking until you get back to the Nature Center.
After you park, walk down to the path to start your journey around the bog!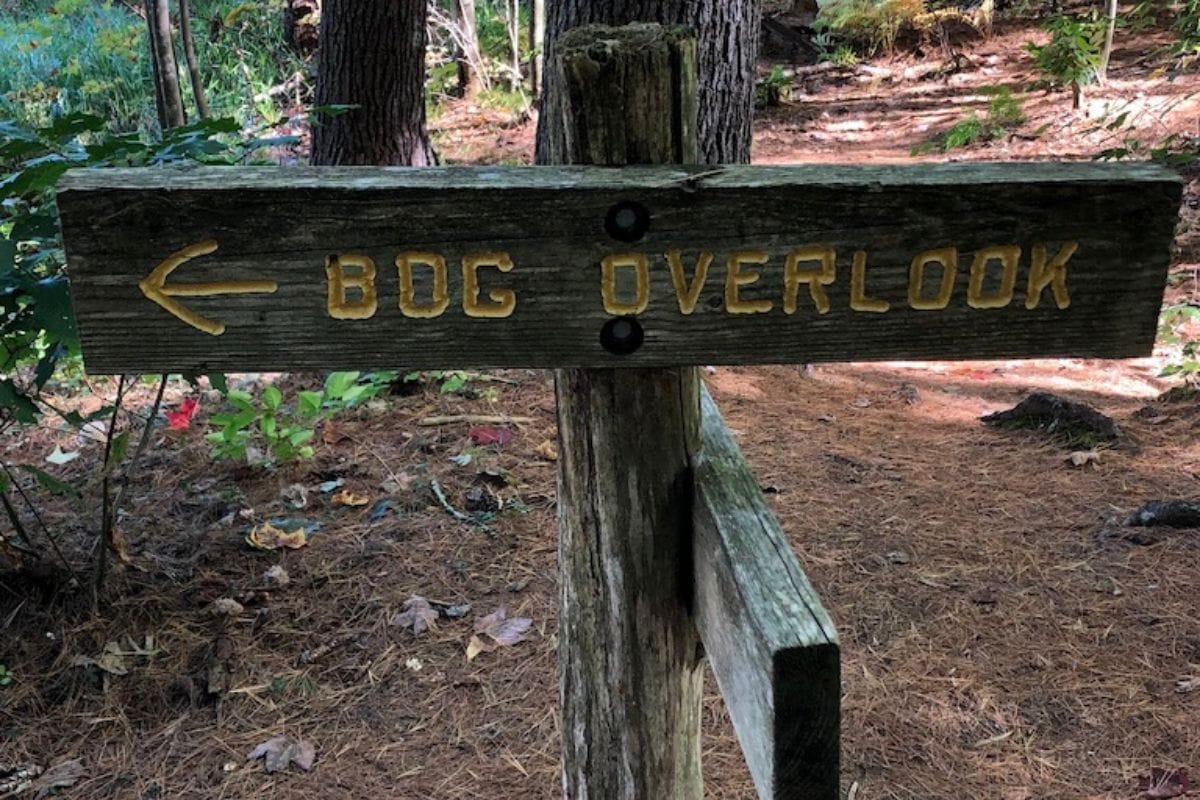 Reminders
Stay on the marked trail
Print off a copy of the trail on their website.
Carry out, anything you may carry in such as water bottles
Don't walk or climb on the beaver dams
Don't pick flowers or take home any 'souvenirs'
RELATED: Hiking with Kids - Must Know Tips!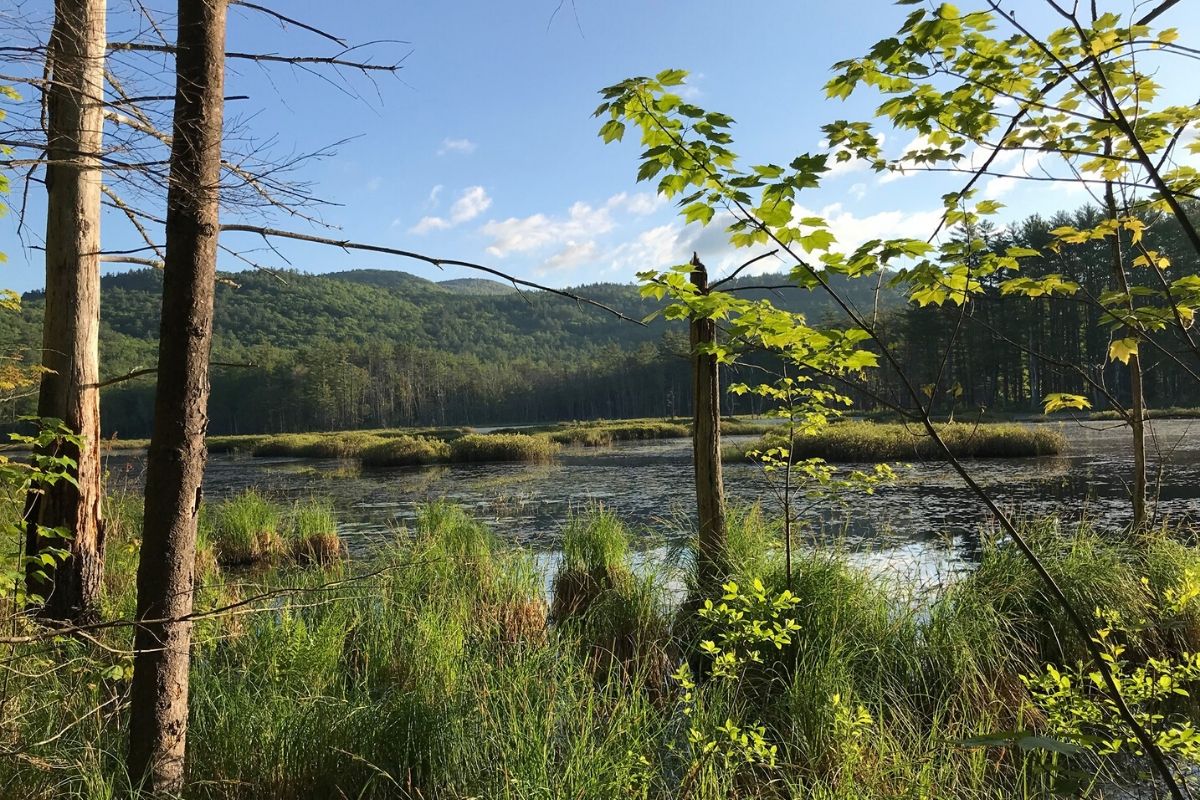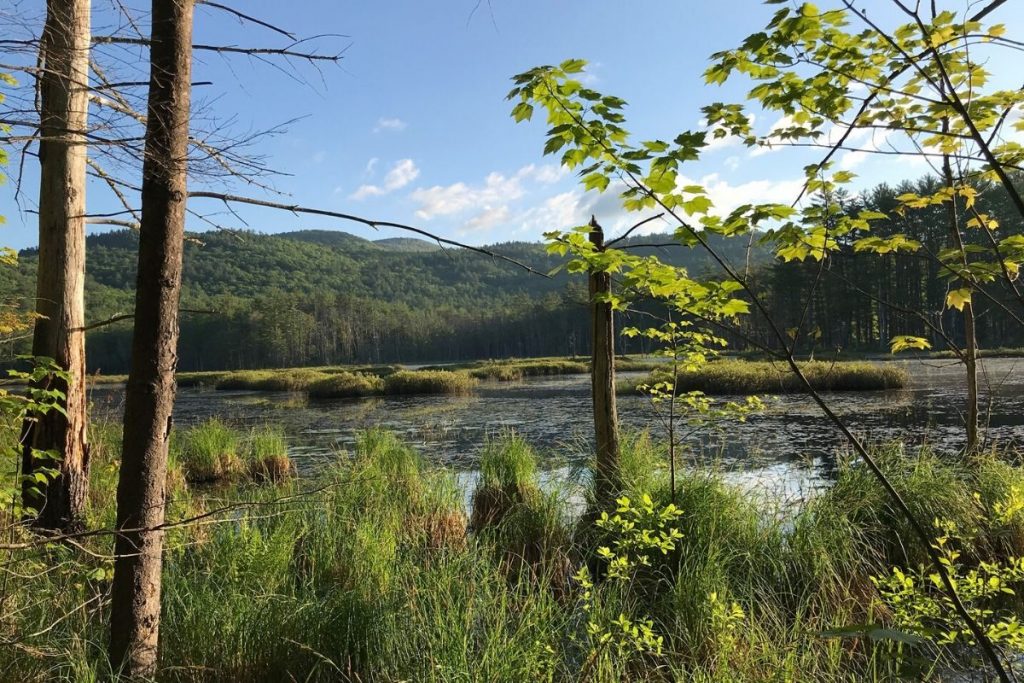 Off the beaten path
We happen to come across the Quincy Bog Natural Area when we saw a sign on the side of the road as we were driving towards the Polar Caves. When we were heading home on a total whim, we decided to check it out! We didn't know anything about it, but we were super excited as we headed there! There was a covered bridge we could drive through!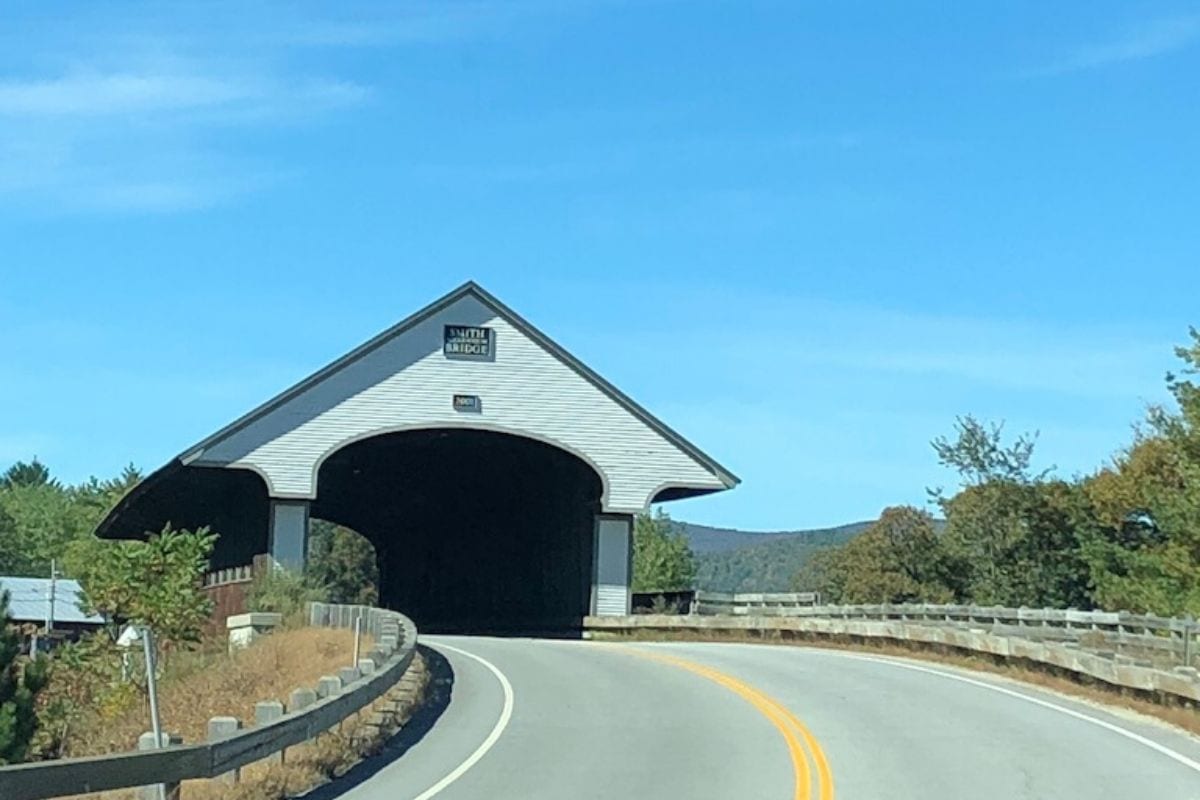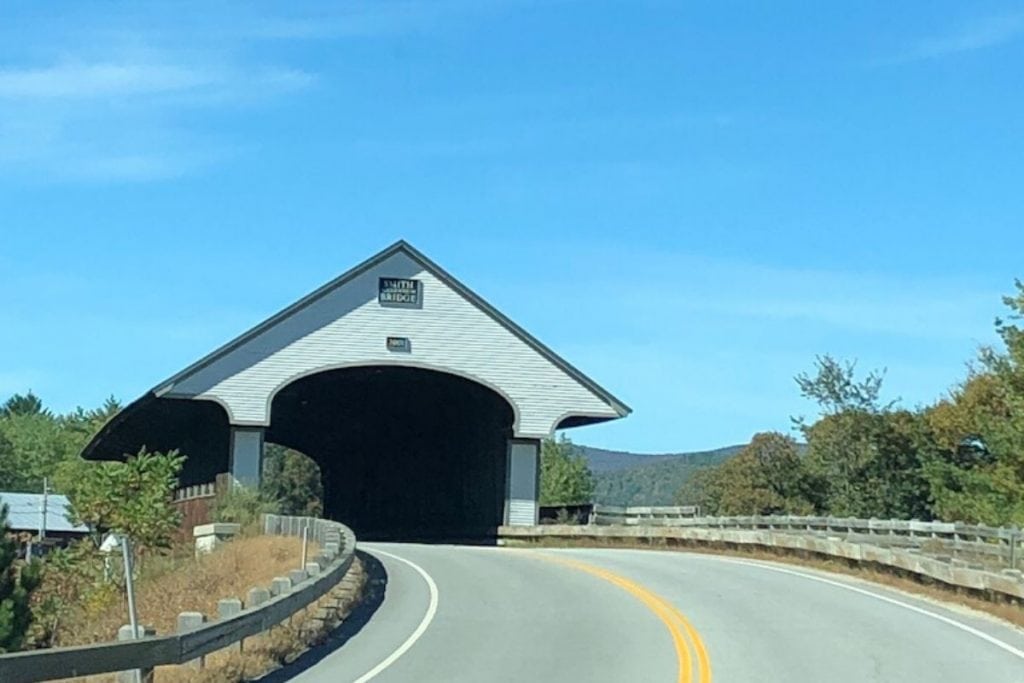 The best thing about the trip to the Quincy Bog Natural Area was that it was an unexpected stop. We find that these type impromptu stops can often be the most fun and rewarding.
The next time you are in the Rumney, New Hampshire area of the White Mountains, be sure to stop at the Quincy Bog!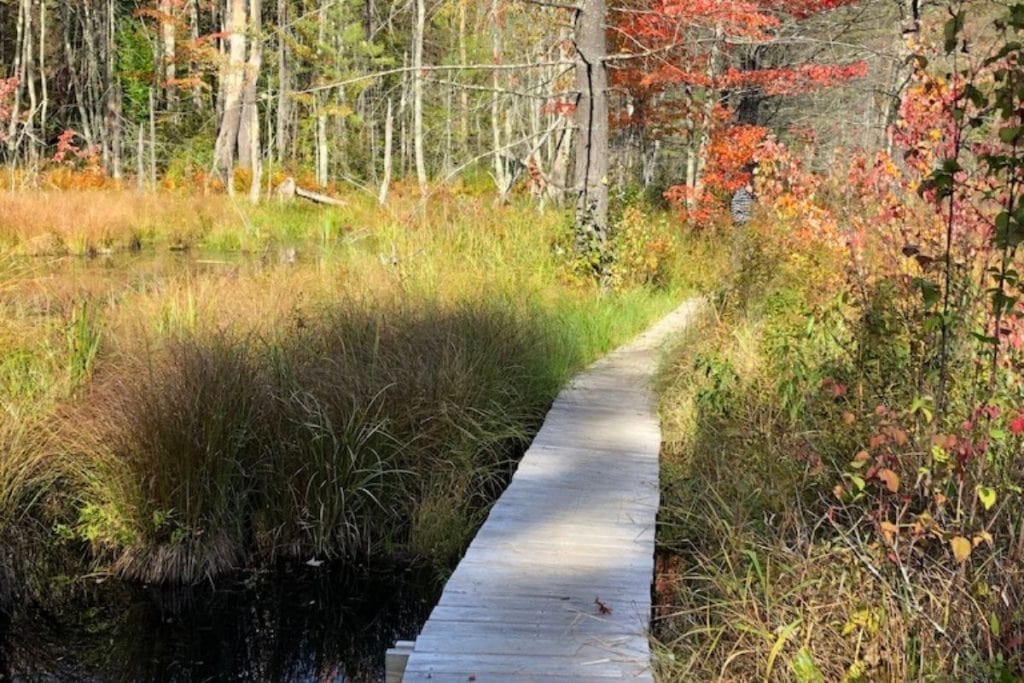 At the trail head, there is a parking lot and maps available. There is a one mile hike around a pond with beautiful foliage and fall scenery. The bog which is an open wetland with deep murky soil will not disappoint. Throw on some bug spray and get your camera, especially if it's fall foliage time!
This walk is filled with pines, Red Maples and other foliage. While we were walking we saw a bunch of Canadian Geese take flight on the pond! Unfortunately, we were not lucky enough to see a beaver at work, but I read later on, it's not a rare site! The views were magnificent!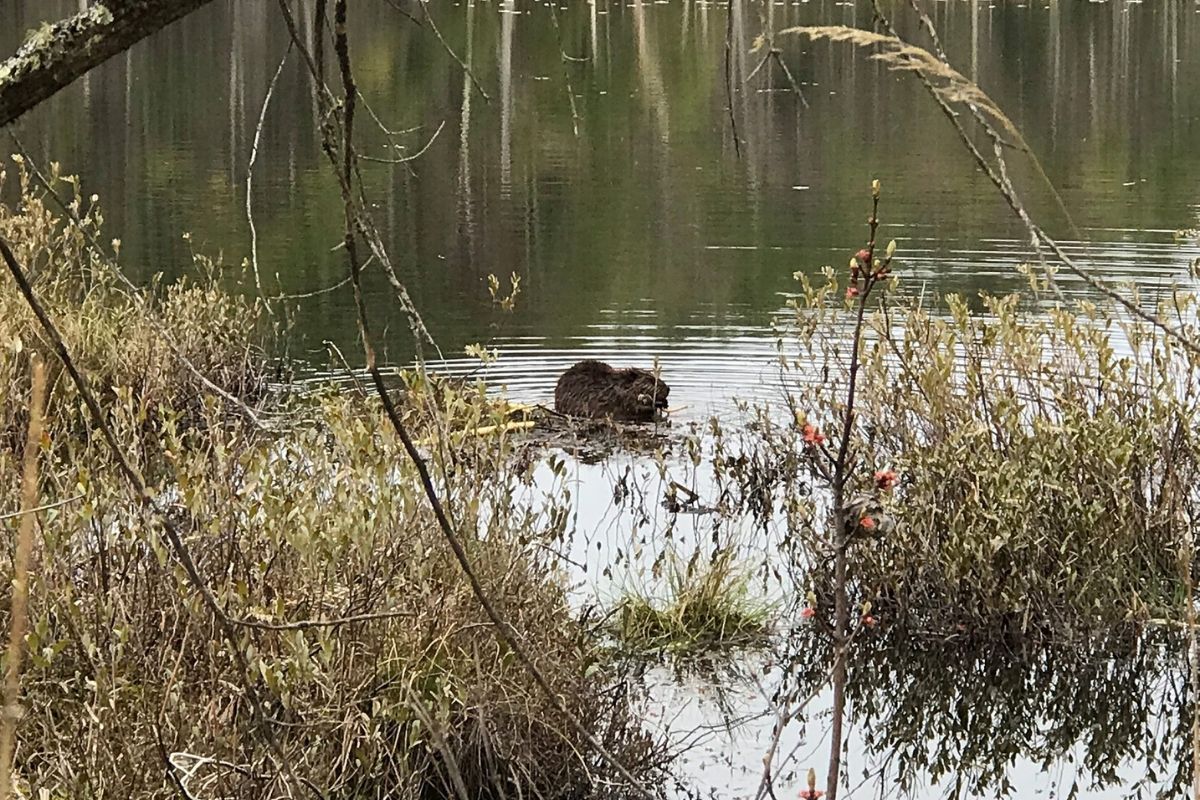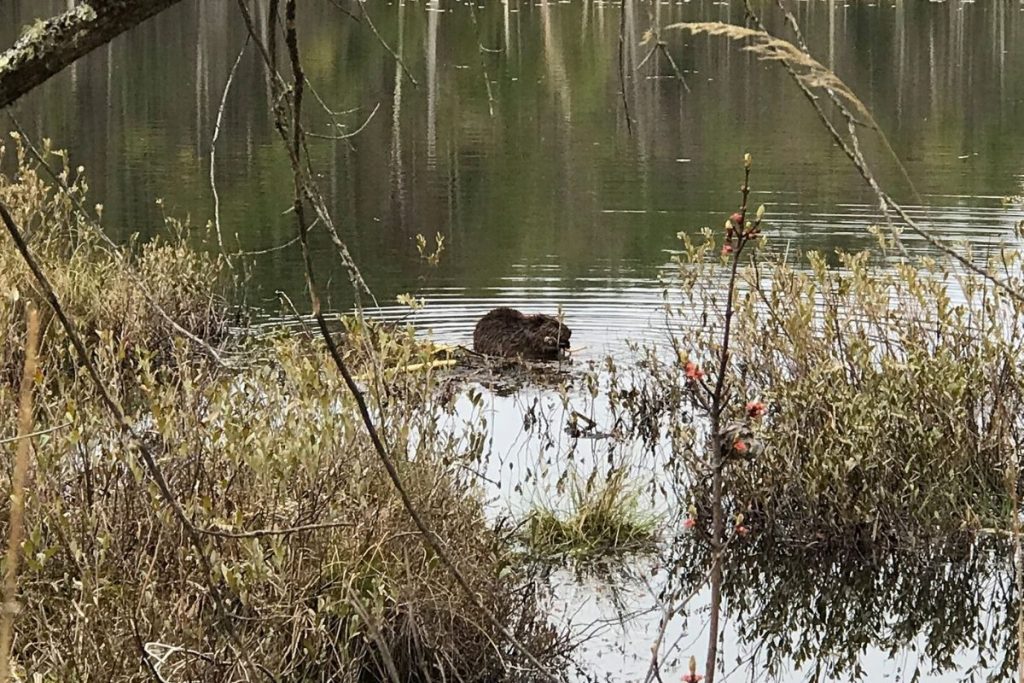 More information on the Quincy Bog Natural Area and trail maps can be found on their website.
This was a super fun day trip that all family members will enjoy! I hope you take some time to check out these fun things to do in New Hampshire. The Polar Caves and the Quincy Bog is a New England day trip not to be missed!