Creating glue gun tin foil art is the perfect activity to do this week with your kids. Super simple and will keep them busy for a bit, so you can relax with your cup of coffee. Although, the end result is so cool looking, you may find yourself wanting to join in on the fun. This hands-on activity is great to do for kids of any age and you only need a few items. Most you probably have at home already.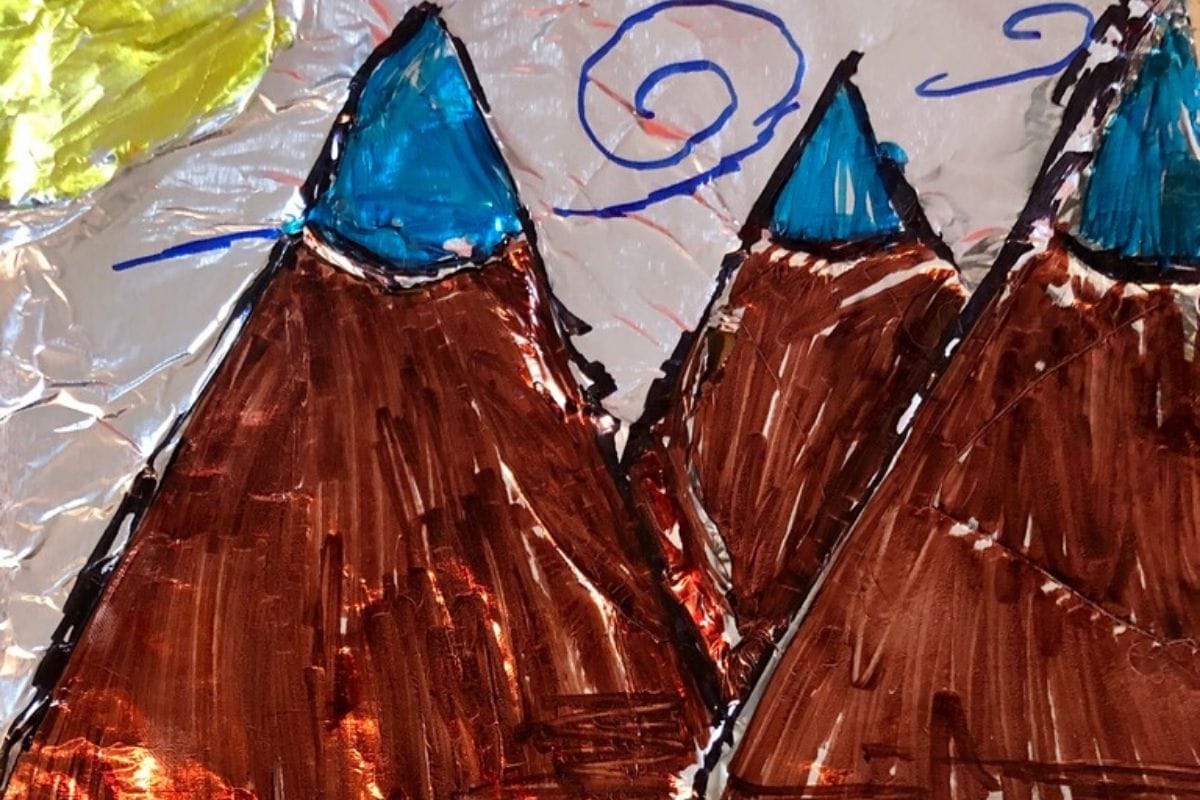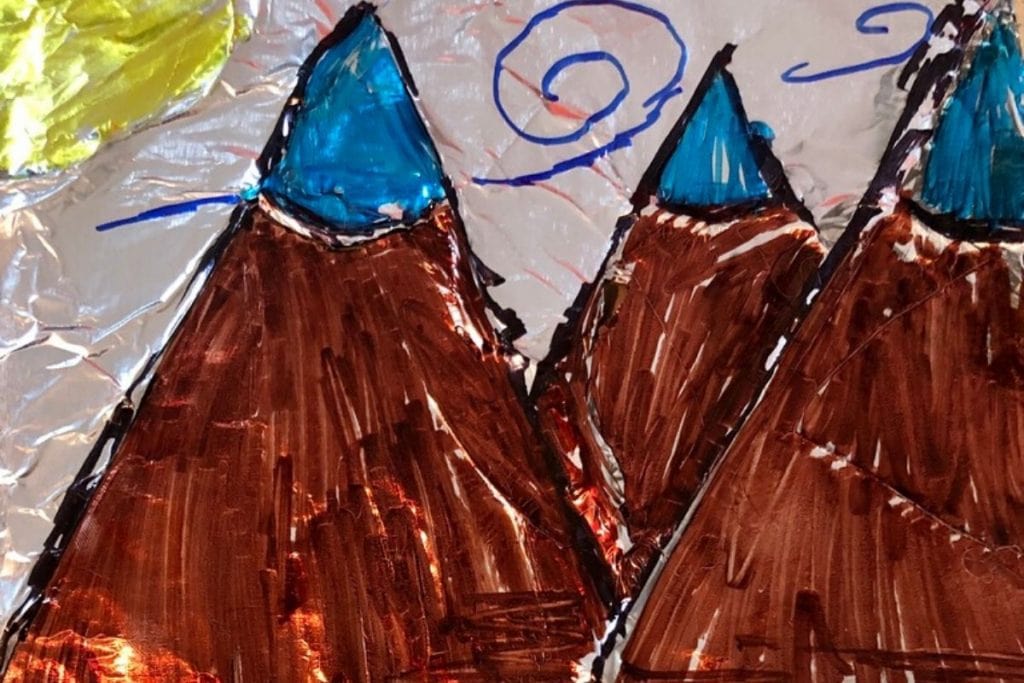 Now that we are all at home until school starts up again in September (hopefully!), I have been collecting hands-on activities that are easy, and will amuse even my most difficult to please teen son when it comes to getting him off of Fortnite and doing an activity with his brother and I.
He created the mountain scene above complete with lake (got cut off in the photo) mountains and sun. It was a few precious moments that we all got to sit and work on something together.
As an Amazon Associate I earn from qualifying purchases.
Items needed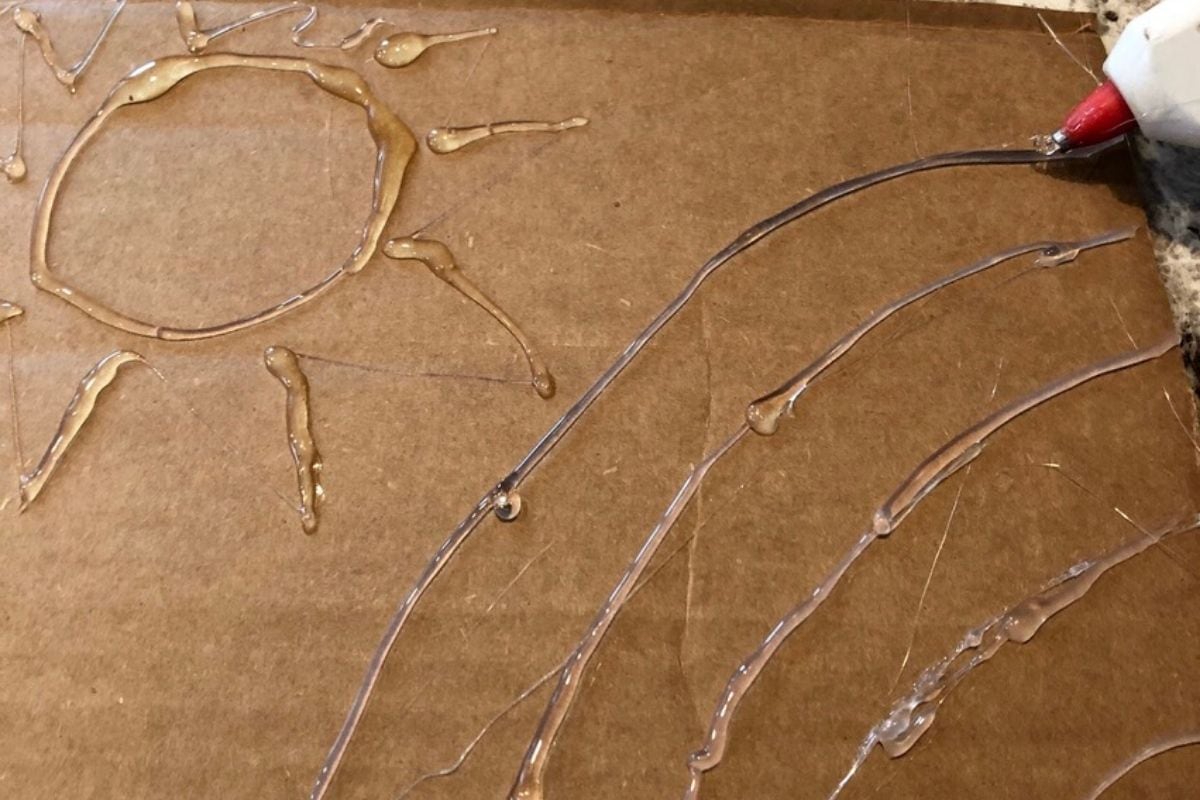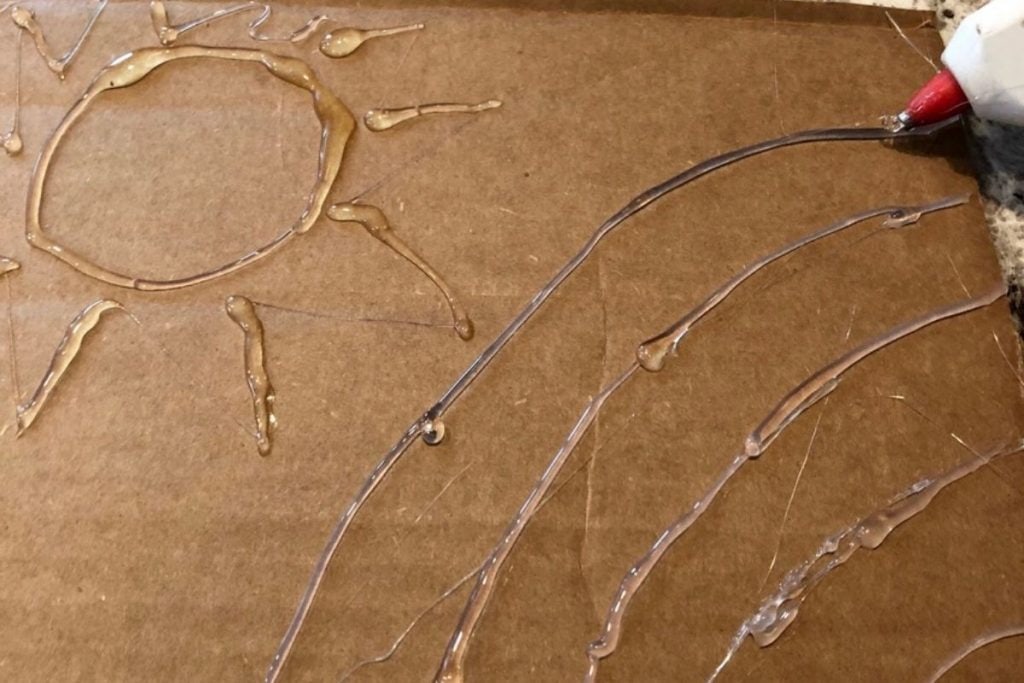 Step by step directions
Heat up your glue gun. Be sure your counters are protected.
Lay down a flat piece of cardboard on a safe workspace.
Using the glue gun, help your child draw a picture with the glue.
Let it dry completely. About twenty minutes.
Cover the dried glue area with a large single sheet of tin foil.
Smooth it over the lines carefully, which will be raised through the foil.
Color in your picture on the foil with permanent markers.
That's it! Enjoy!
RELATED: Next try this 5-minutes Magic Milk Science Experiement!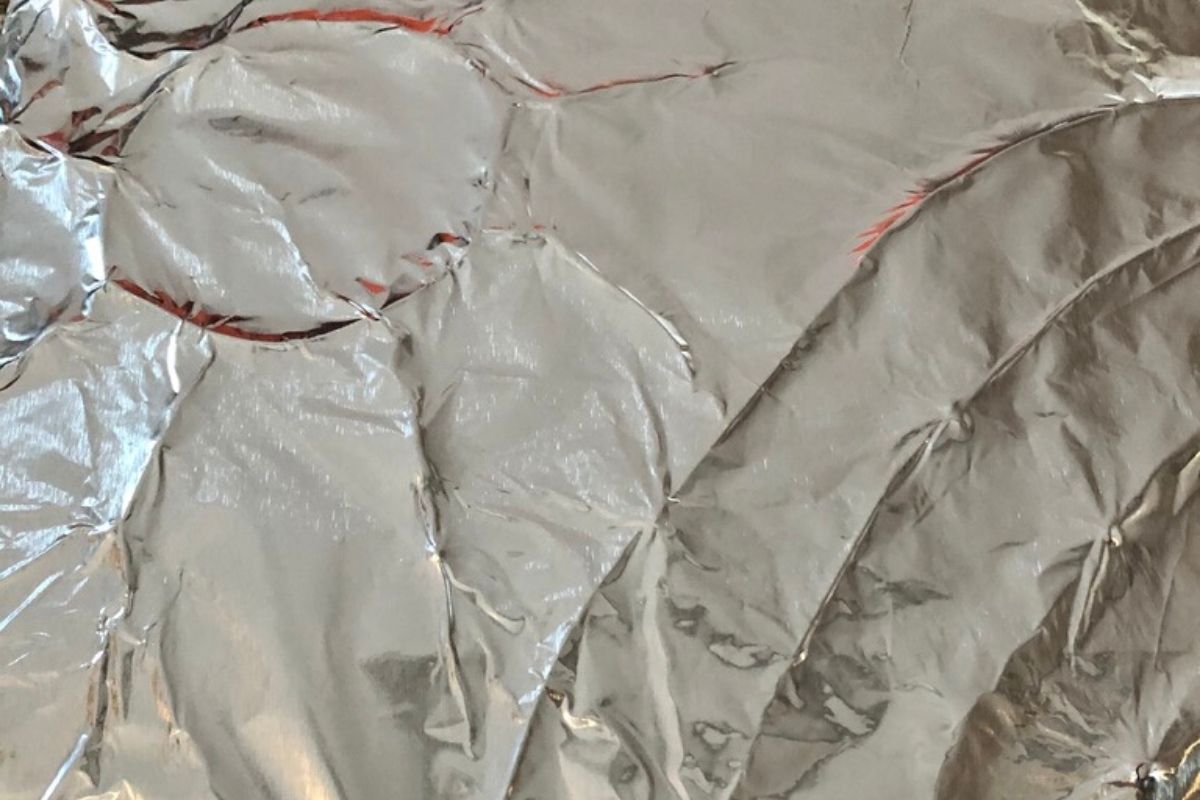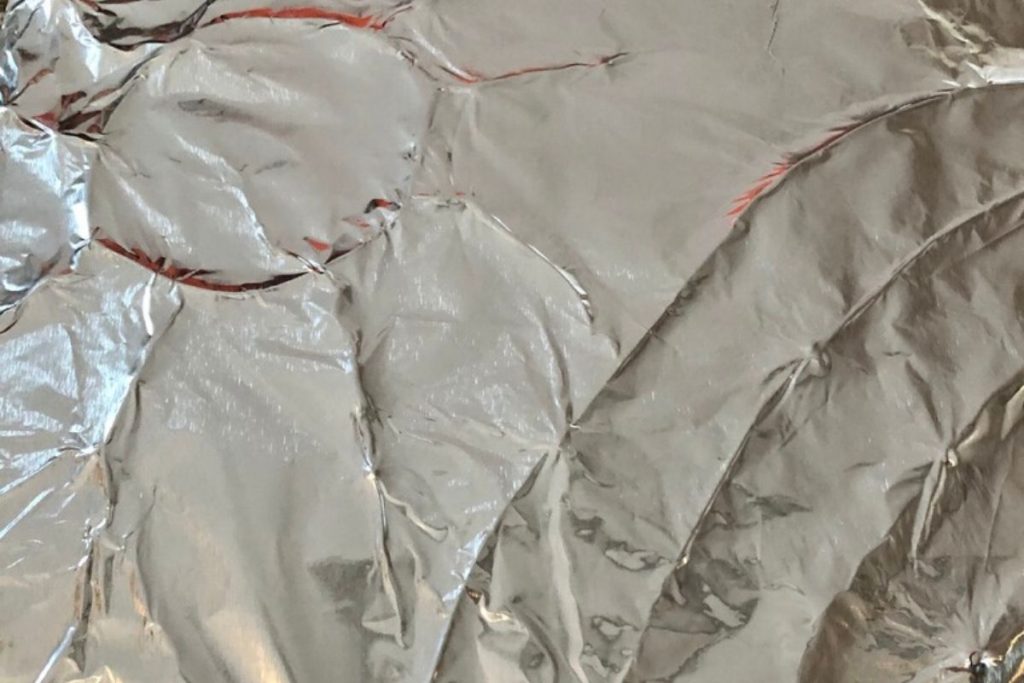 Tips for creating
The cardboard should be flat with no bent edges for a smoother finish.
It's okay if the cardboard has words as the tin foil will cover them up.
Remind your child that the glue gun is hot, especially the metal tip.
Practice on another piece of cardboard first.
Have lots of extra glue sticks on hand.
We found it helpful to have an extra piece of cardboard around to put the hot glue gun on when it needed to be set down.
We tried other markers; Permanent markers came out the brightest and looked best.
Get an assortment of markers for lots of coloring!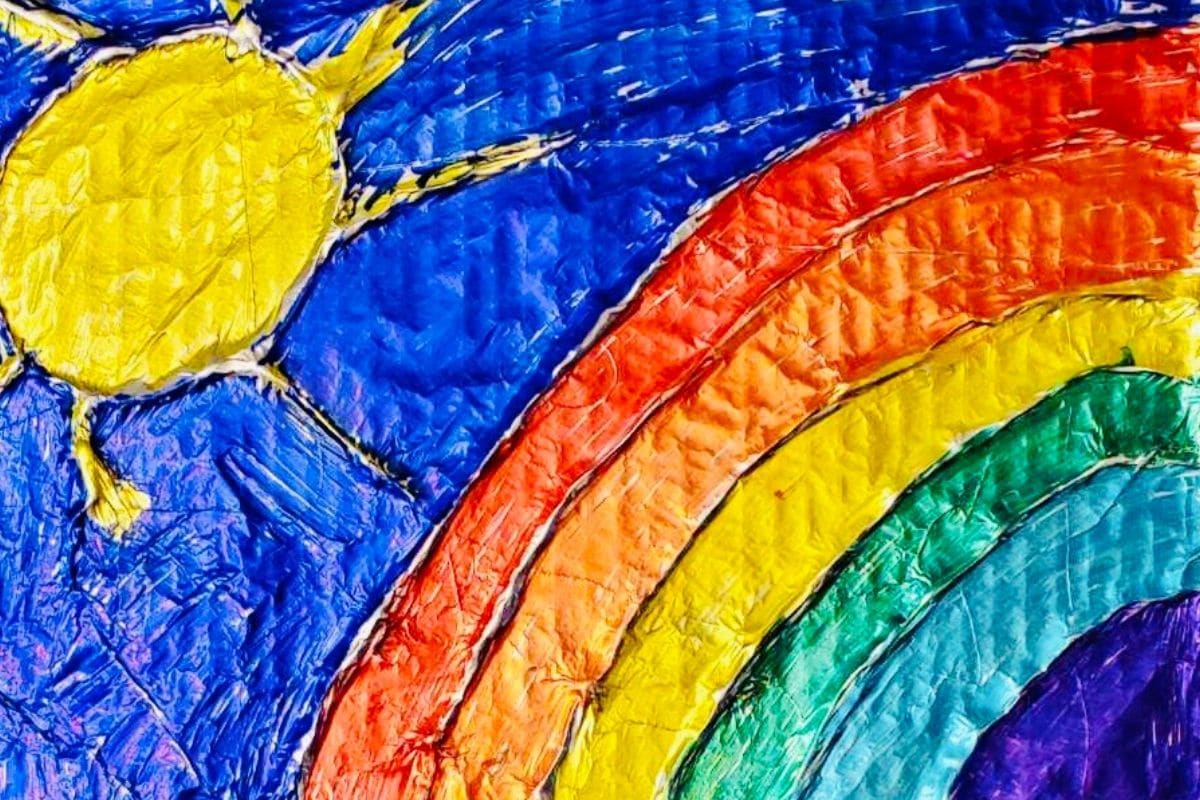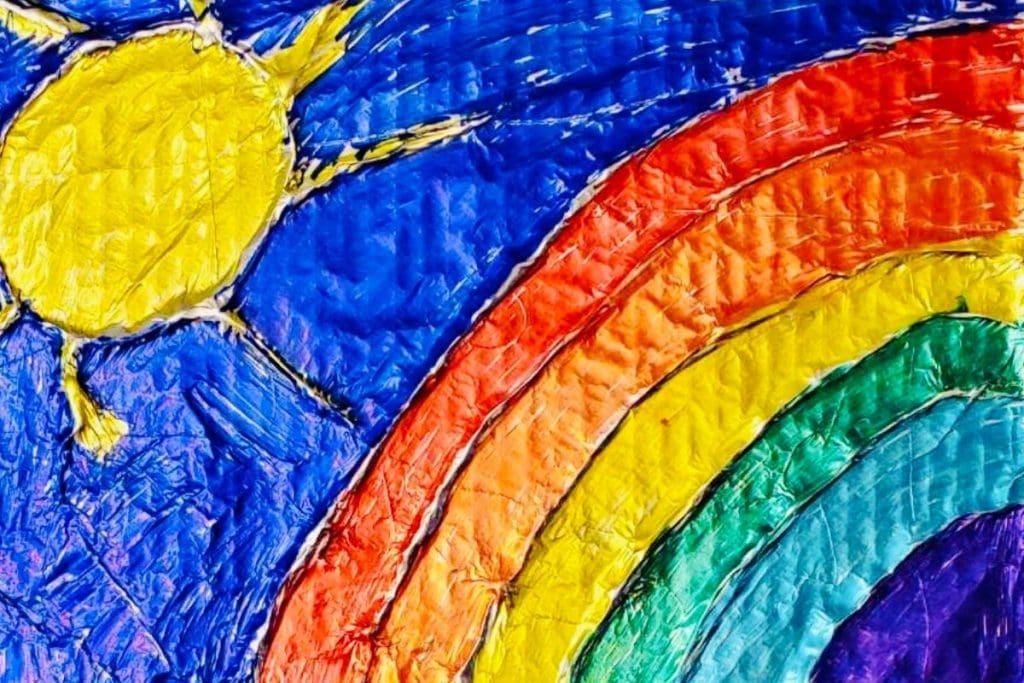 Check out this slideshow below to see more of the fun art drawings my kids and my neighbor's kids have created. This was such a fun activity. Don't be surprised if they want to do this again and again!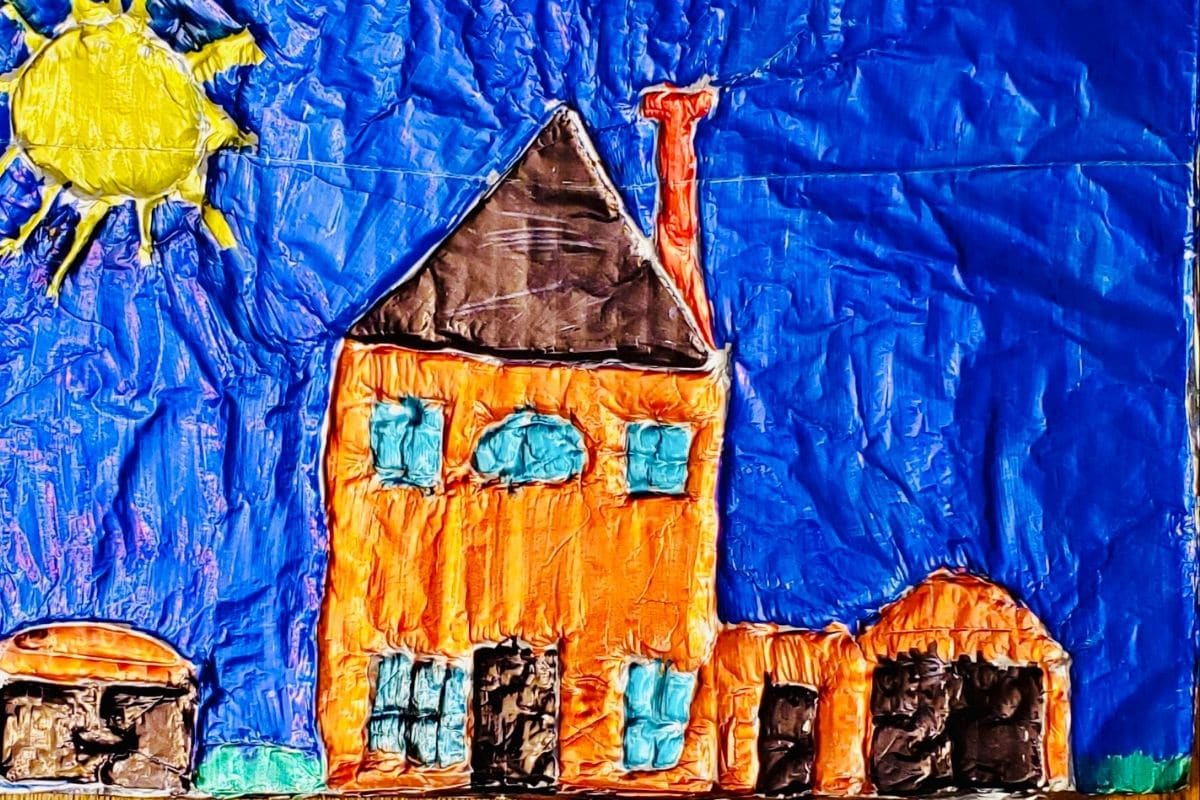 A fun home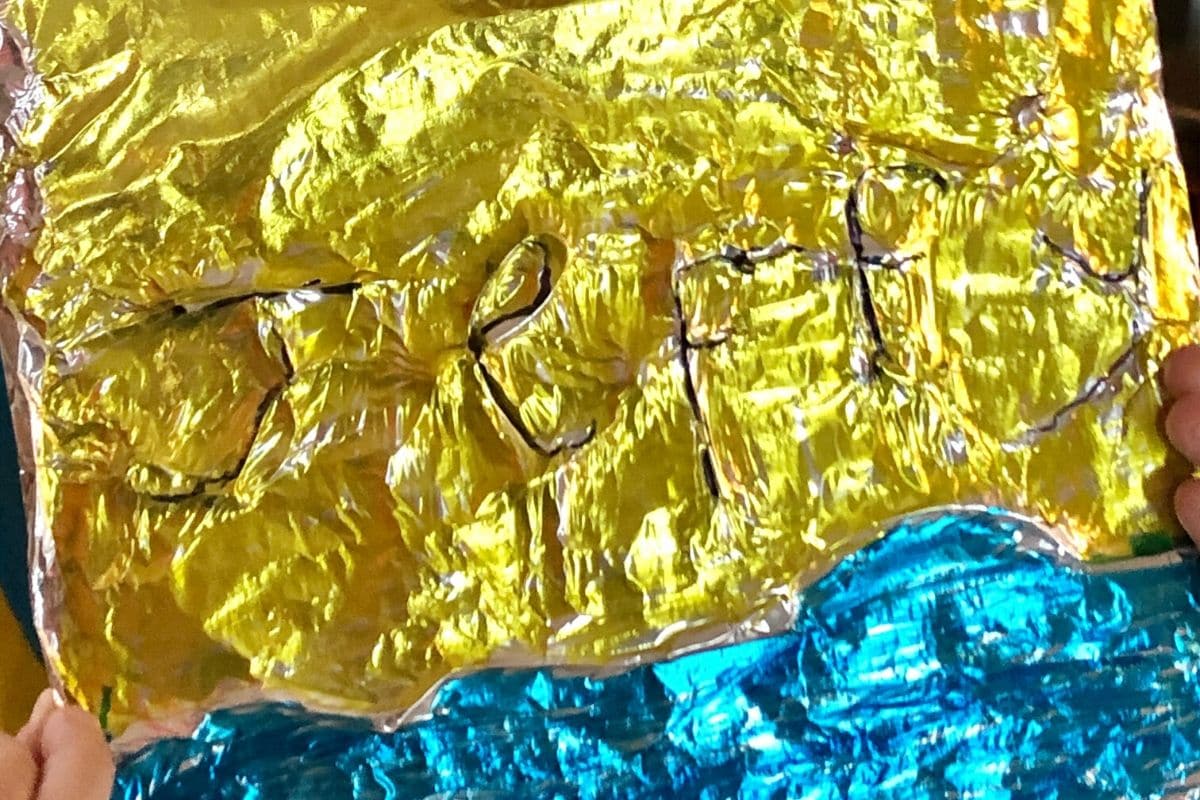 A name you love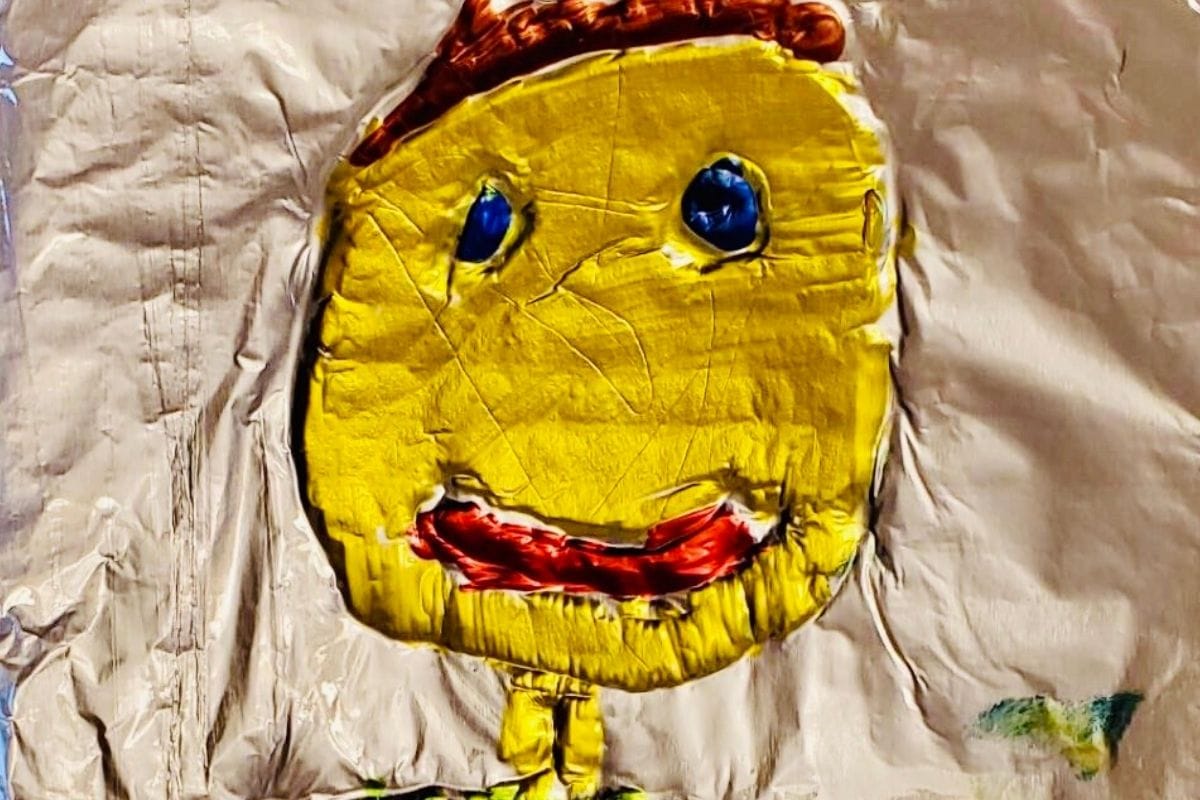 self-portrait of a boy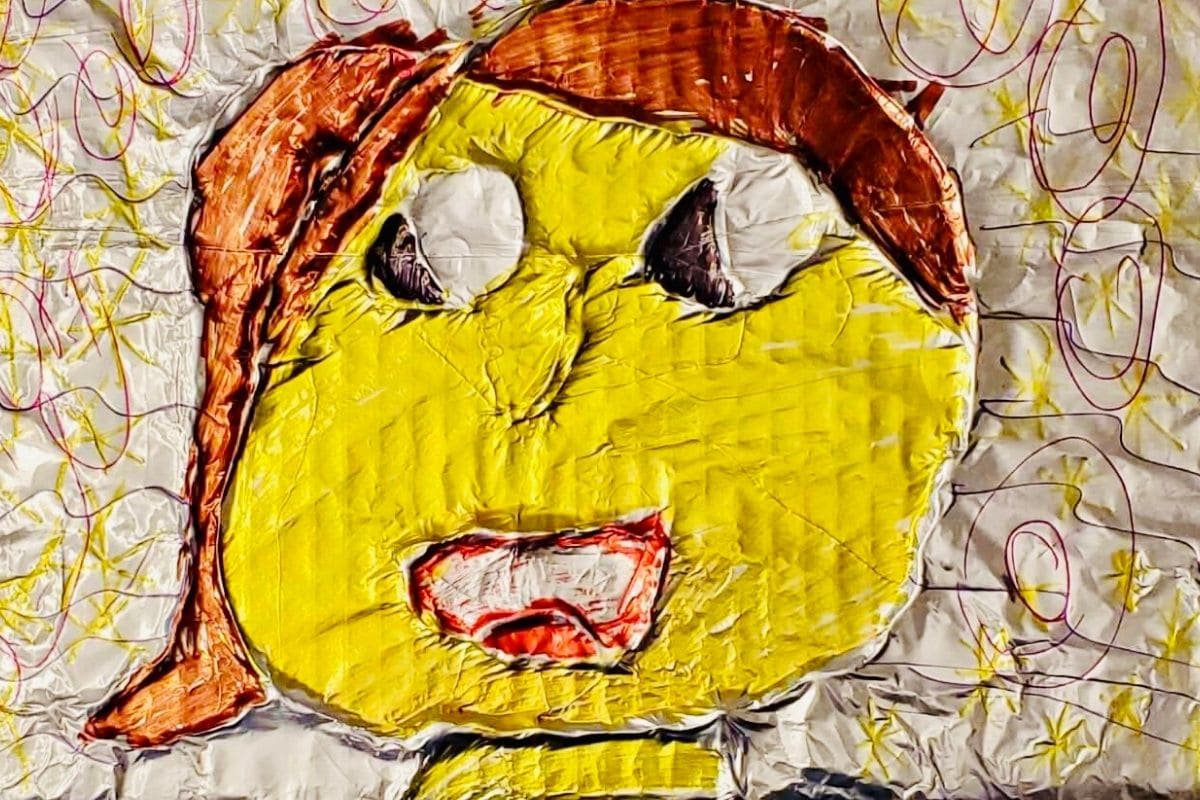 self-portrait of a girl