Magic milk paint is a fun and easy to set up activity, if you just need a child to busy themselves for a few minutes. How many times have you tried to make dinner or change a younger siblings diaper or even just a few minutes to sip your coffee? This is a small science experiment for kids to do!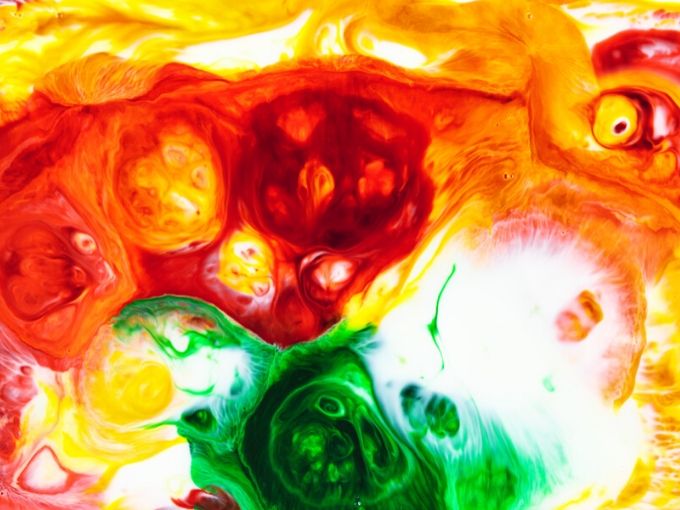 First Published: May 23,2012... Last Updated: Feb 8, 2020
This science experiment is so easy to do, it's great for any age. Bowls with a tiny bit of milk, food coloring and dish soap create awesome works of art in just minutes. Your kids will be asking to do this over and over again!
ITEMS NEEDED
Milk
A few small bowls
Toothpicks (or the handle of a spoon)
Food Coloring
Dish Soap
SCIENCE EXPERIMENT SET UP
Have your child line up a few small bowls. Pour a small amount of milk into each. As to not waste too much milk, only put a tiny bit of milk into each bowl, especially if your child wants to try this multiple times.
Next, let your child add a few drops of food coloring into each bowl. Let them add a 2 or 3 colors into the bowl, for more intricate designs!
While he or she is doing this, put a small amount of dish soap into a separate bowl.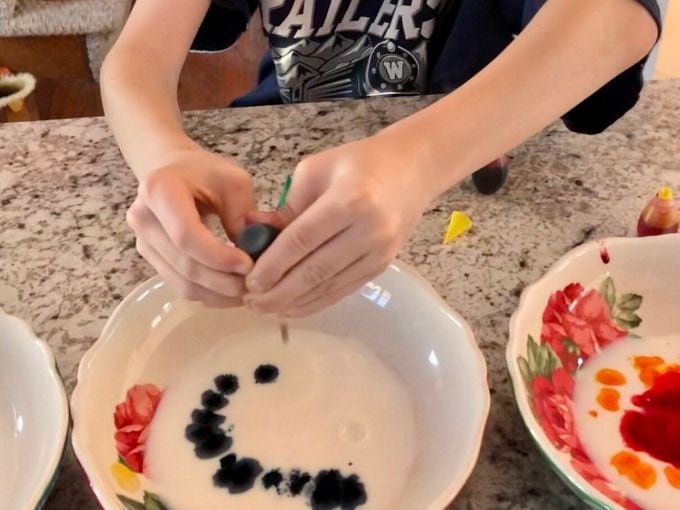 WATCHING MAGIC MILK PAINT
When your child is set on the colors in the bowl, grab your magic wand (toothpicks or the handle of spoon) and dip it into the dish soap. Drop a small bit of the dish soap into the milk colors and wait for the reactions!
It happens quick and will only happen once so be sure they are ready for it!
DISCOVER MORE FUN
Once the dish soap has been added to each bowl, let your child continue exploring by adding more food coloring to each bowl to see what colors they can create by adding an assortment of colors!
More Child Play Ideas