Visiting local pumpkin farms on a fall day is a must-do as colorful leaves falling from New England trees is happening all around us. Especially with the limited selection of activities to do while COVID is around. This fall, going to local fairs and festivals is not going to happen. Time to find alternate family-friendly activities to do in September and October.
Finding a local pumpkin farm to visit is the perfect weekend afternoon activity. After all, it's pumpkin patch picking season! As a chill starts to permeate through the days and darkness falls earlier, the fragrance of pumpkin spice begins to fill the air. Grab a jacket – and the family – and head out to one of Massachusetts' best pumpkin patches.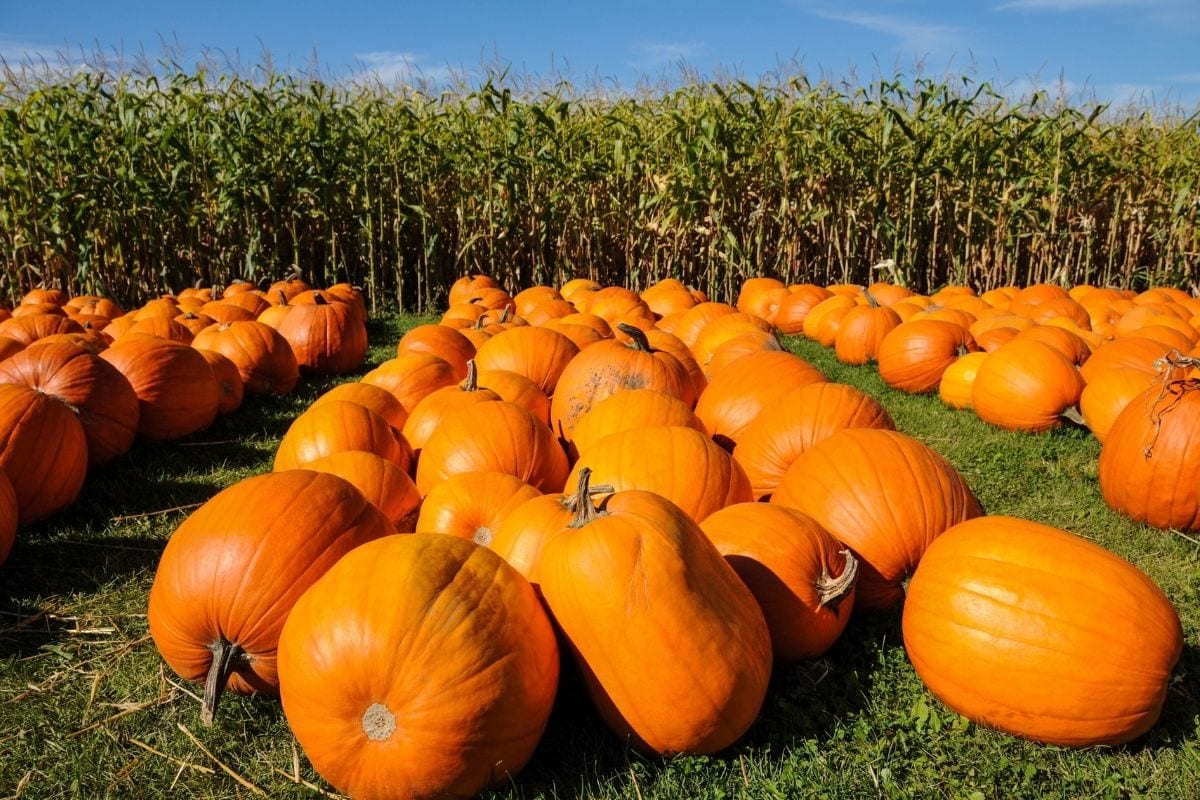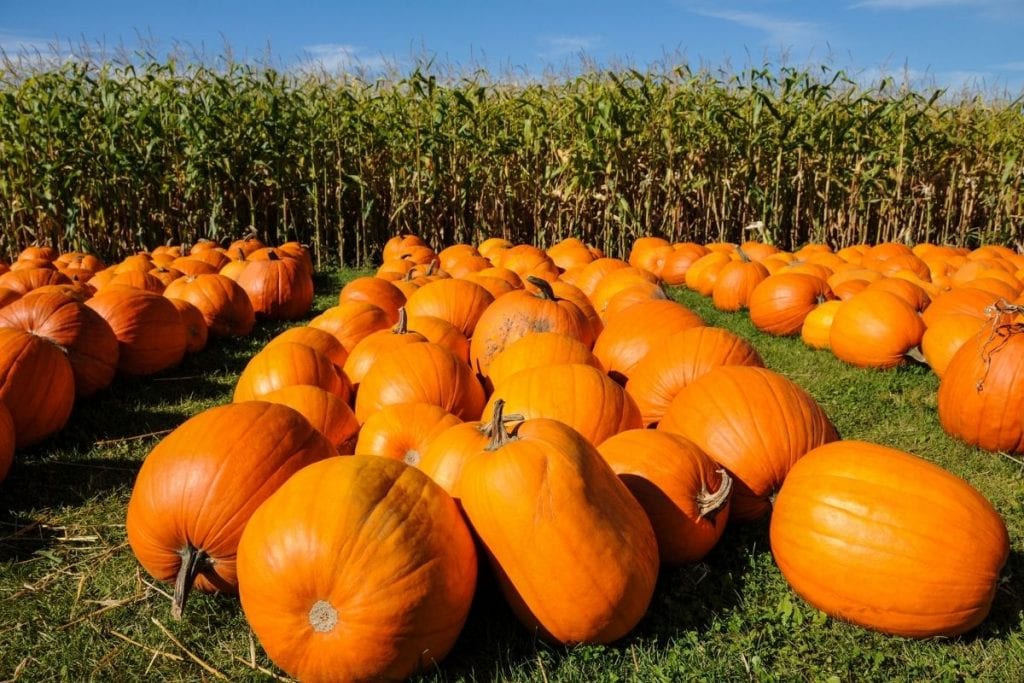 Here are a few suggestions for a fun outing, as you search high and low for the perfect gourd to create a jack-o-lantern. And maybe a few pumpkin pies and loaves of pumpkin bread.
Massachusetts pumpkin picking farms
You could skip these farms and pick up a pumpkin from your local grocery store... But, where is the fun in that? Seriously! Going to one of these farms, not only helps local businesses, it's a great activity to do together as a family while enjoying some fall sunshine.
Most of the farms listed here also offer more to do. Whether it's feeding animals, activities, or ice cream. Make a day of it! Pick a few pumpkins to take home, eat some treats and don't forget to snap a picture of your kids in the pumpkin patch. What a great fall photo!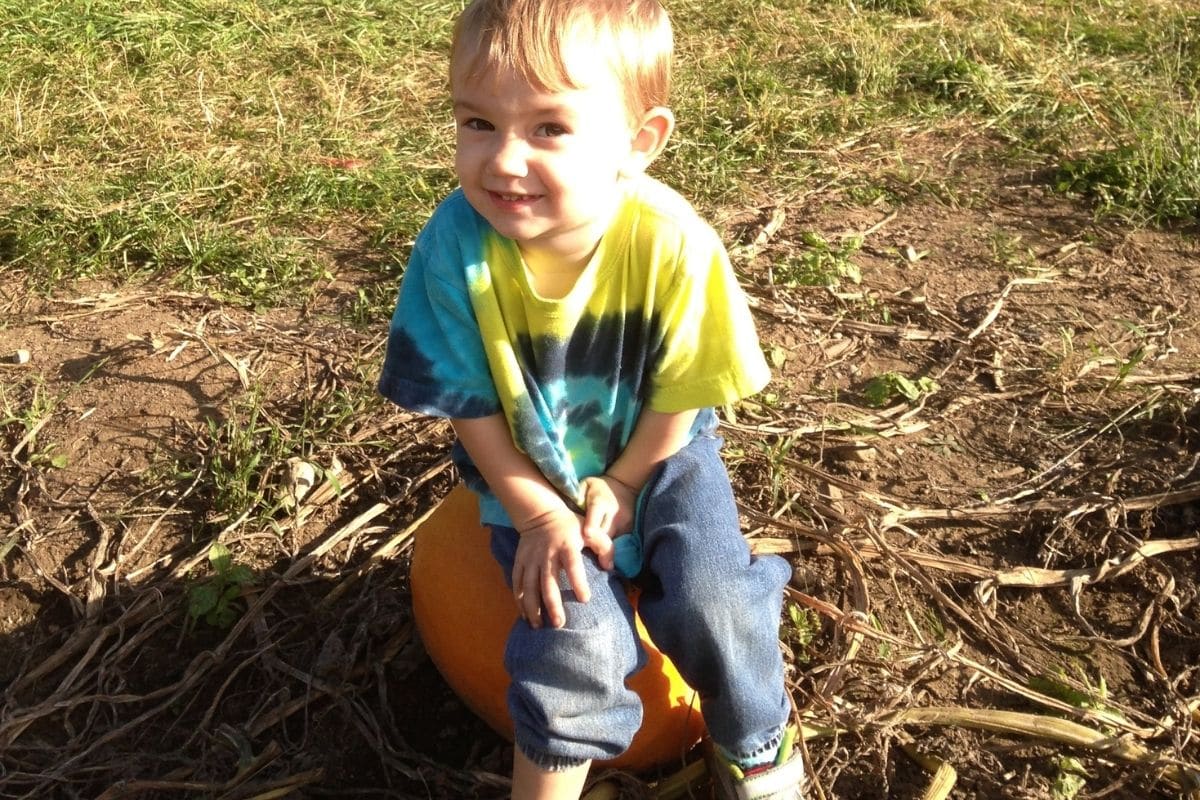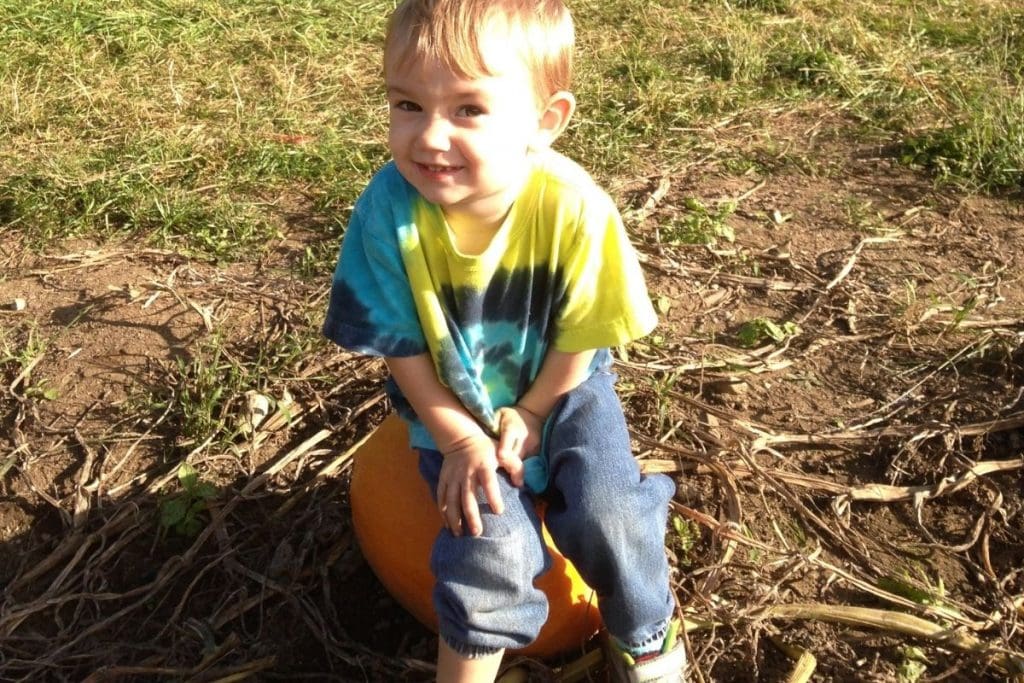 Covid-19 alert: Please check the pumpkin patch website before your trip for their requirements and restrictions.
Parlee Farms - Tyngsboro
With over 13 acres of pumpkins, Parlee Farms produce over 40,000 pumpkins. Grab a wheel barrel to hold the pumpkins you will be selecting. After picking out your pumpkin, head on inside the farmstead to pick out seasonal fresh fruit, locally grown produce and watch apple cider donuts being made right in front of you.
Of course, you will want to take some donuts as well as their apple cider home with you! After the farmstead, it's off for a scoop of ice cream and to say hi to the animals. Parlee farm is a great way to spend an afternoon in the sun picking out pumpkins, donuts and fresh fruit.
Sauchuk's Corn Maze and Pumpkin Patch – Plympton
A trip to Sauchuk's Corn Maze and Pumpkin Patch is much more than just picking out a pumpkin. For some people, it's an all-day excursion. And why not? With two jumping pads, a corn cannon, cow train, duck races, and a barnyard ball zone, it's easy to spend an entire day on the farm. And don't forget the hayride to the pumpkin patch to find the perfect pumpkin, or two, or three. Sauchuk's, open weekends Sept. 19-Nov. 1, is also home to one of the state's best corn mazes, featuring a new design each year.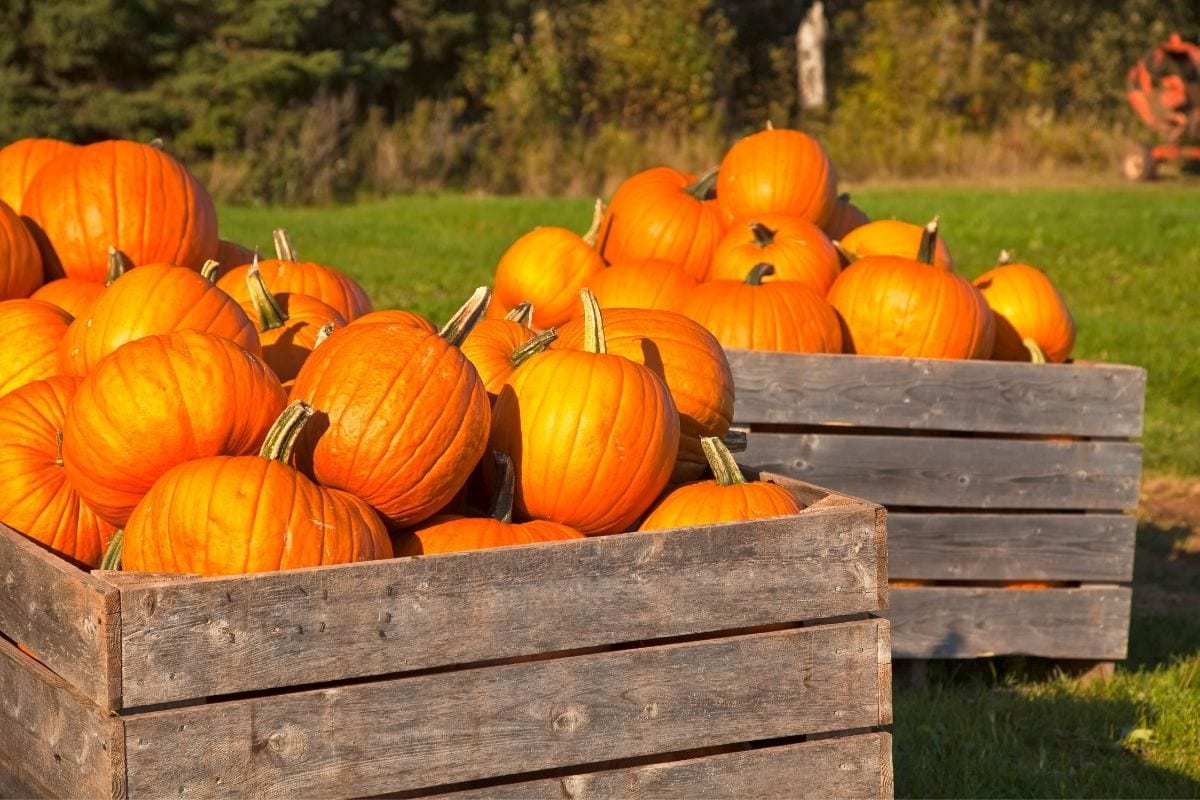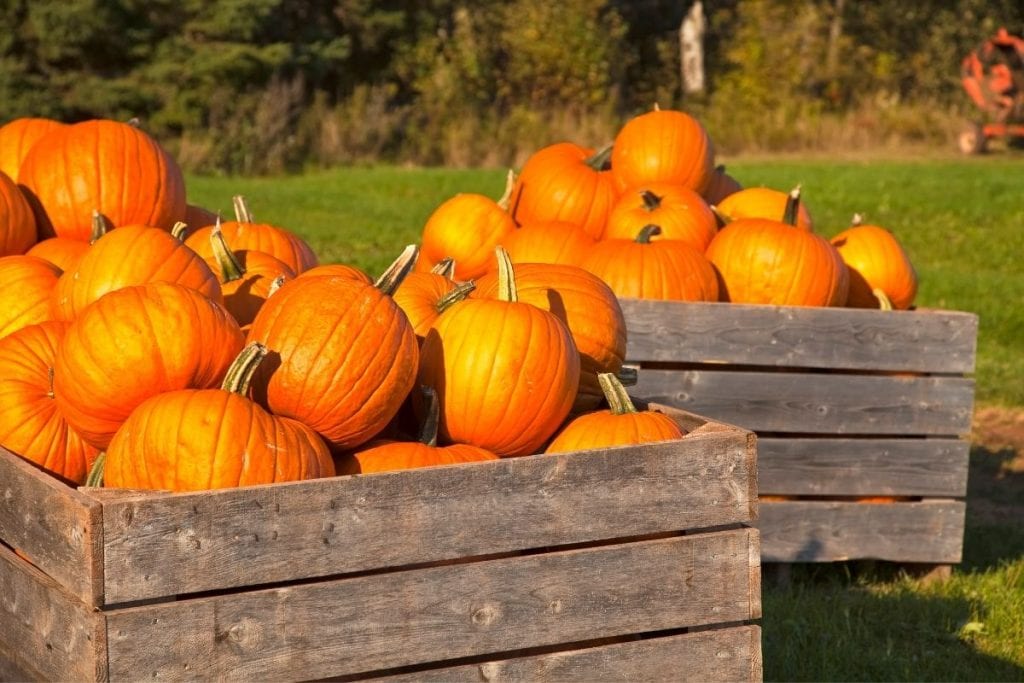 Fletcher Farm – Southampton
Named as the best pumpkin patch in Massachusetts, expectations are high for a visit to Fletcher Farm in Southampton. A weekend trip, beginning in late September, to the farm will show you why it ranks so high, with free hayrides, a petting zoo, and, of course, great pumpkins. You may even be able to make Linus and Charlie Brown jealous with the pumpkin you find. Fletcher Farm, which also raises Holstein and Jersey cattle, is available for school field trips during the week in October.
RELATED: Best Apple Picking Farms in Massachusetts
Westward Orchards – Harvard
Your opportunity for pumpkin hunting at Westward Orchards begins Sept. 26 and will be available weekends through Oct. 18. Hop aboard for a wagon ride to the pumpkin patch, where you pick your own pumpkin.
Hanson's Farm – Framingham
Pick your own pumpkin or explore their challenging corn maze, a trip to Hanson's Farm makes for a fun outing. Beginning in mid-September through late October, Hanson's Farm is also home to farm animals. Here you may come across such animals as a horse, turkey, chickens, and sheep.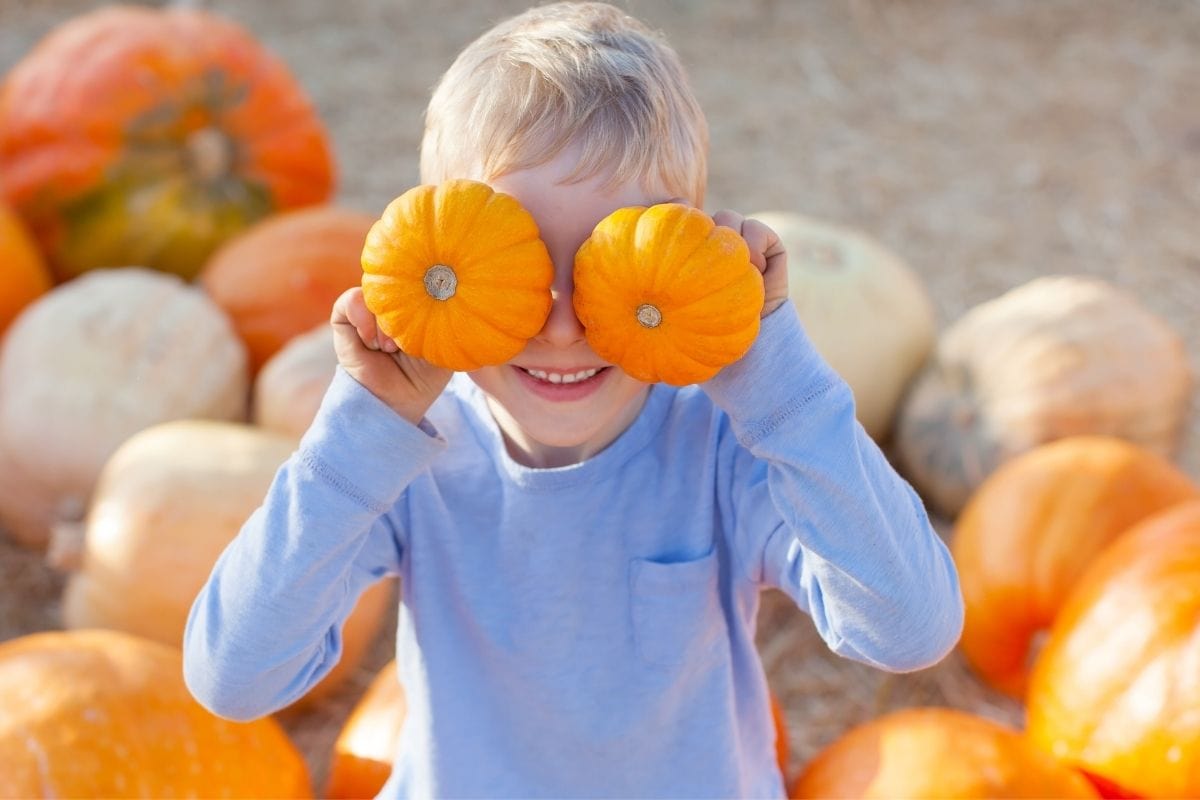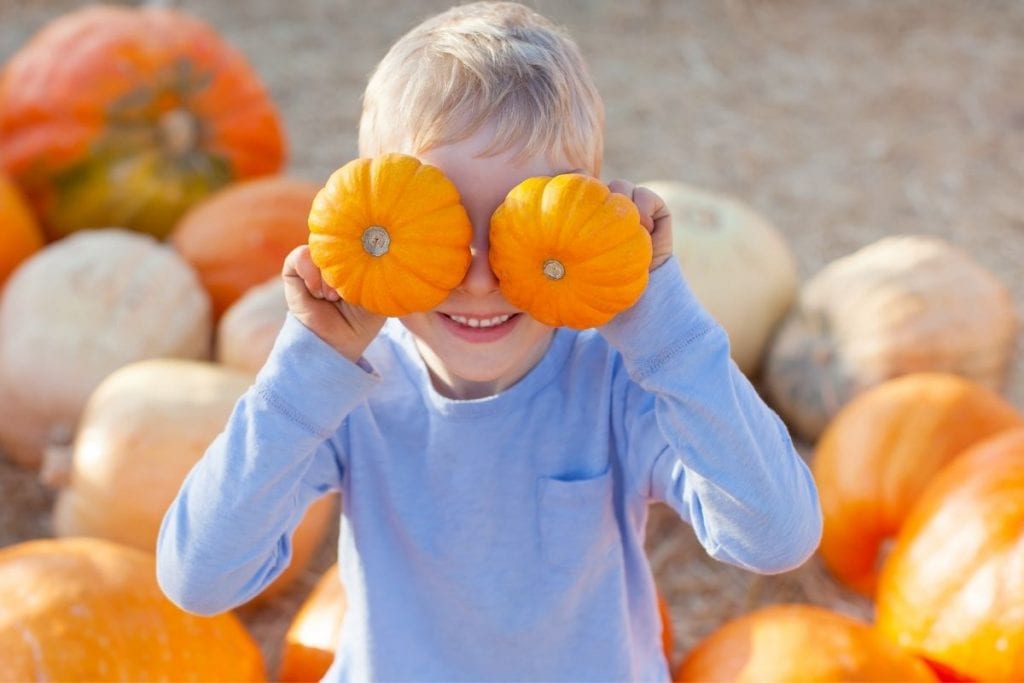 Smolak Farms – North Andover
Hop aboard a tractor-driven hayride around the farm en route to Smolak Farms' pumpkin patch. Here you can select the perfect gourd. While at the North Andover farm, enjoy playing lesson-based games and enjoy warm cider and a snack. Pumpkin season runs from mid-September through late October.
Stowe Farm Orchard – Millbury
Not only will you find the best pumpkins, but you can spend the day at Stowe Farm Orchard near Millbury. Children can explore the Kids' Corral, featuring barnyard animals, a petting zoo, playground, and a wooden monster truck. For an extra fee, kids can also ride a mechanical bull, play mini golf, jump on the moon bounce, or take an enchanted hayride.
While that's all fun, is there anything more fun than a wagon ride to the pumpkin patch, where you can explore acres of land looking for the perfect pumpkin? Open weekends starting Sept. 12, the pumpkin patch will be open through late October, or until they're all gone.
Pumpkins picking near me
With pumpkin patch season kicking off around New England, make sure you beat the crowd in finding the best pumpkin you can at some of the best local pumpkin farms in Massachusetts. No need to leave the state this fall, there are many fun pumpkin picking places nearby! Grab a hot cup of apple cider as you head off for a day at the farm.