Time for a list of the best apple picking in Massachusetts! As the weather begins to turn cooler, we are reminded that fall is right around the corner. And nothing says fall like a trip to the apple orchard for some personal apple picking and checking out activities, games, and treats. While New England orchards are easily accessible, Massachusetts is home to some of the best apple orchards. Here's a recap of some of the best apple picking farms to visit around the state.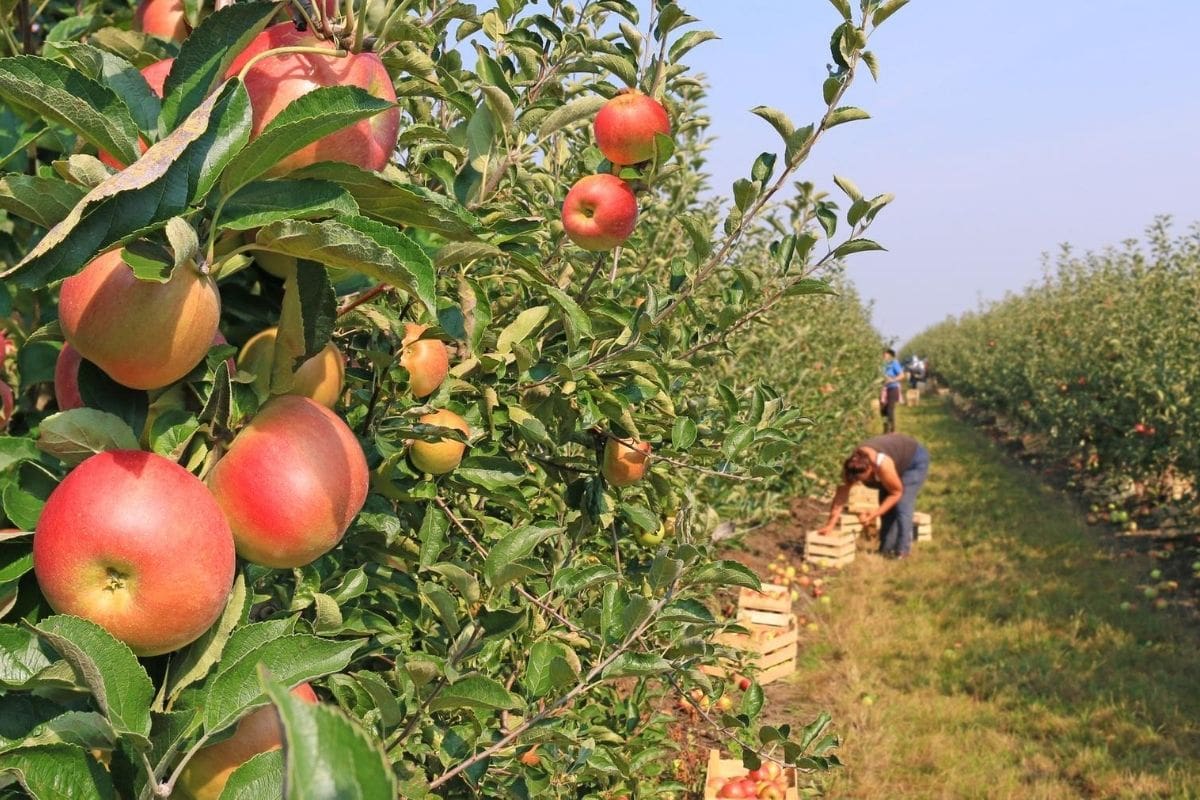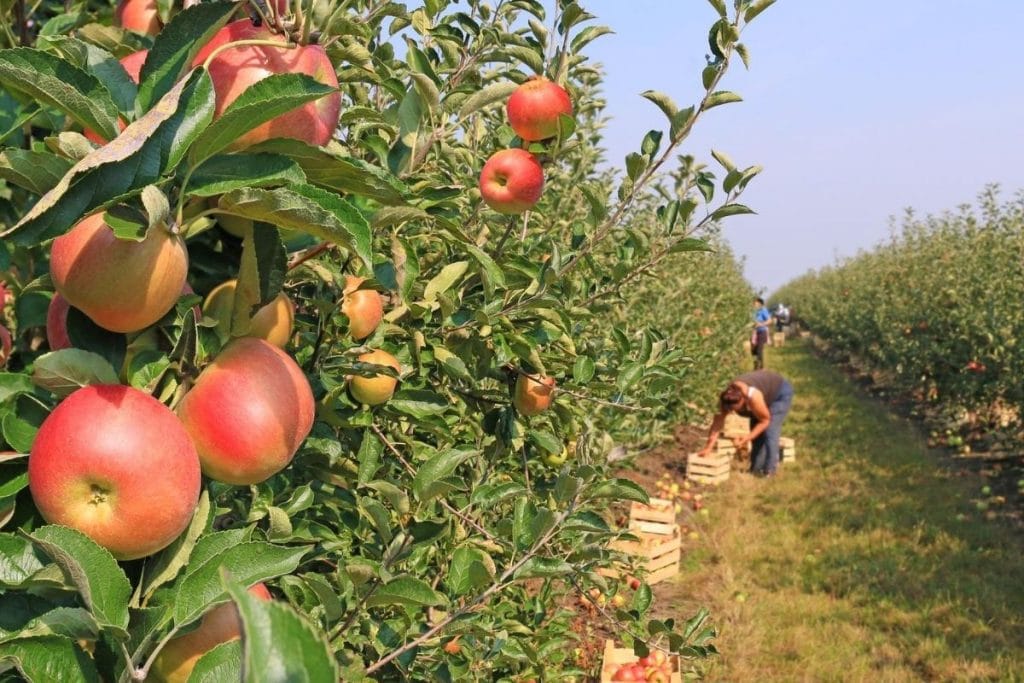 Covid-19 rules: Please always check a farm's website or Facebook page for their rules during the pandemic. Many orchards require call ahead reservations before heading to their apple farm.
Belkin Family Lookout Farm – Natick
Long before the United States became a country, they were farming the land at the Belkin Family Lookout Farm near Natick. Established in 1650, Minister John Eliot started farming the land. Steve and Joan Belkin became the farm's 10th owner when they took over in 2005.
Beginning in September and running through mid-October, the U-Pick 'em farm has a variety of apples, including Macintosh, Golden Delicious, Red Delicious, and Fuji. Enjoy a walk through the orchard as you pick your favorite apple.
The farm is also home to family and children's activities, such as a hay ride, train ride, pony rides, and a barnyard play area. The Belkin Lookout Farm also offers dining Tuesday-Sunday.
Red Apple Farm – Phillipston
Founded in 1912, the Rose family has operated the Red Apple Farm since 1929. The current owners continue to live on the farm, calling a 1700s house home. The U-pick 'em farm offers a variety of apples available from September- late October. With free admission and parking, you only pay for what you buy.
With activities such as hay rides and a petting zoo, the whole family will enjoy a trip to the farm. Don't forget to visit the country store filled with yummy treats, fresh apples, jams, jellies, apple cider, and certainly a favorite their honey-roasted homemade peanut butter.
The farm hosts the Brew Barn on weekends in September and October. Here you will find hard apple cider, local beers, and fresh treats.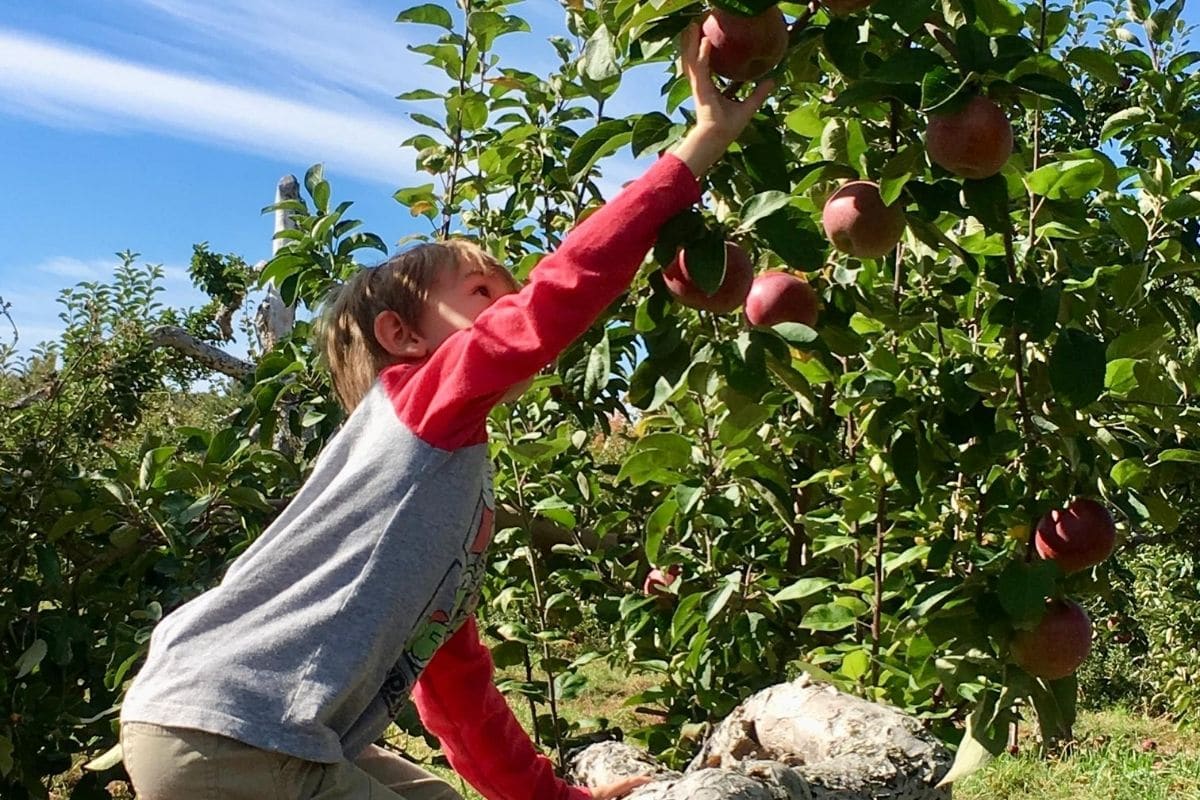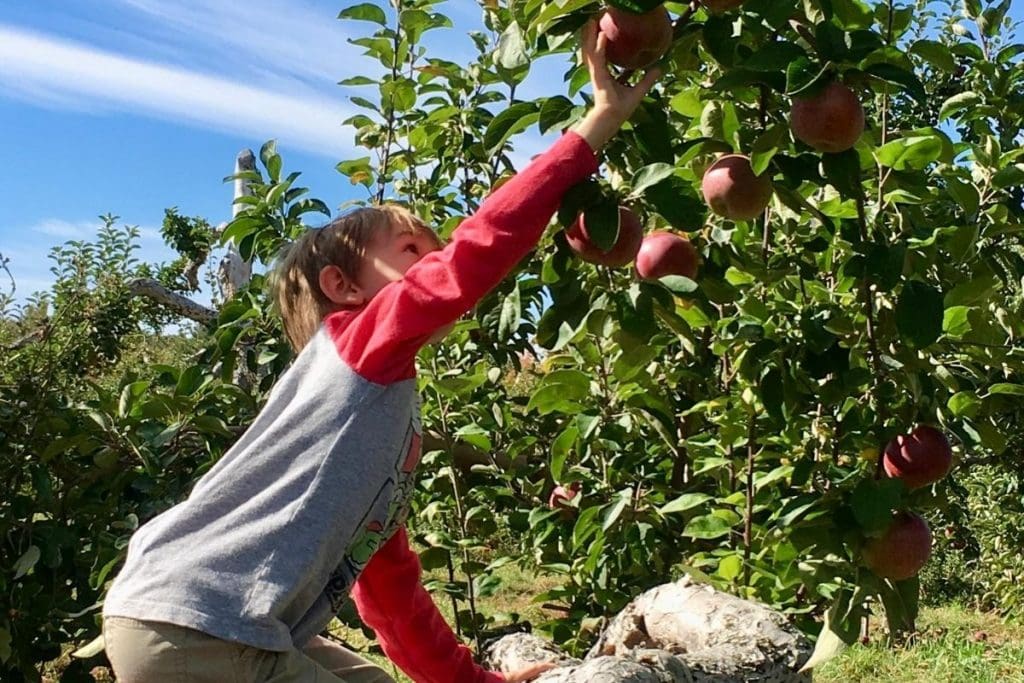 Big Apple Farm – Wrentham
The Big Apple Farm in Wrentham invites you to visit and pick your favorite apples from September through October. While it has 200 acres, the farm uses 100 acres to raise a variety of fruits.
While at the farm, check out the apple stand and bakery inside a barn, where you can go home with apple pies, caramel apples, candied apples and so much more!
RELATED: Day trip to Boundless Adventures Aerial Adventure Park
Carlson Orchards – Harvard
Producing more than 60,000 bushels of apples annually, Carlson Orchards have been involved with farming since 1936, when they raised chickens, cattle, potatoes, and apples. Today, besides apples, Carlson Orchards also raises peaches and nectarines. They also produce about 500,000 gallons of apple cider.
With 15 varieties of apples, including Macintosh, Macoun, Honeycrisp, and Jonagold, you're invited to pick your own apples beginning early September and running through late October. While at Carlson Orchards, check out the tap room and the store for sweets and other goodies.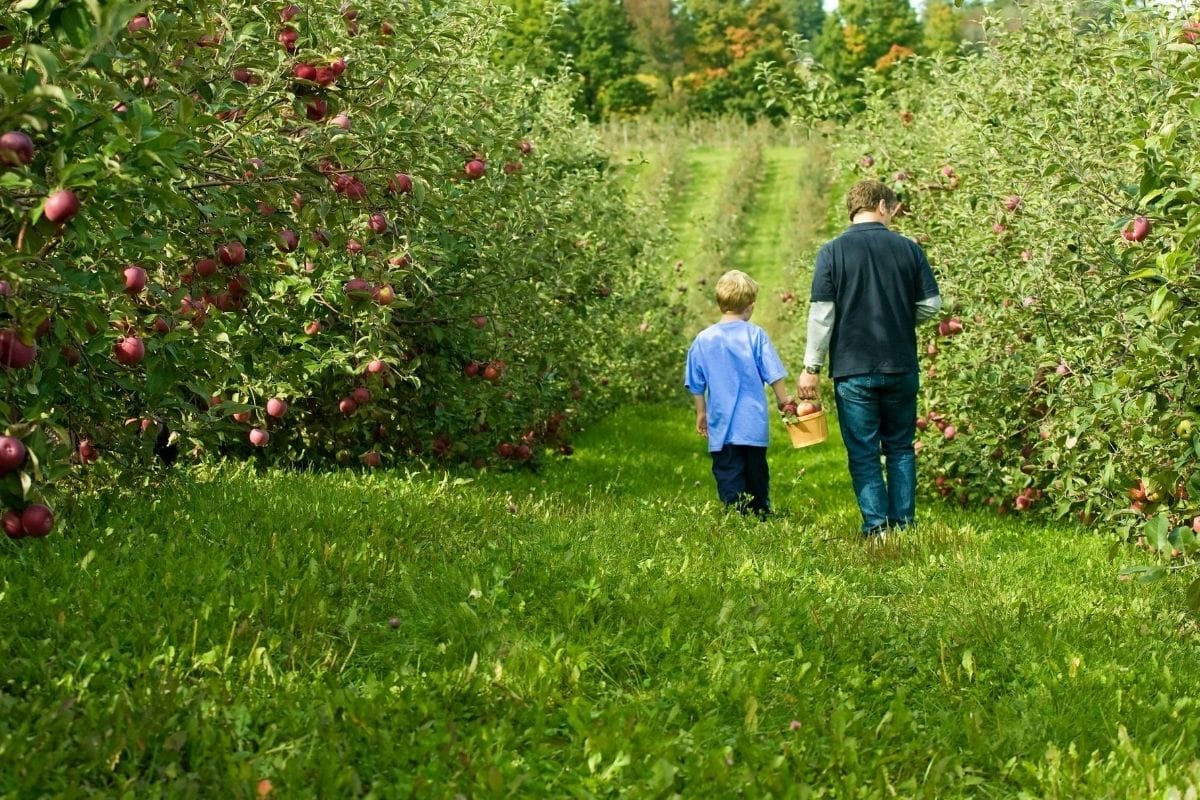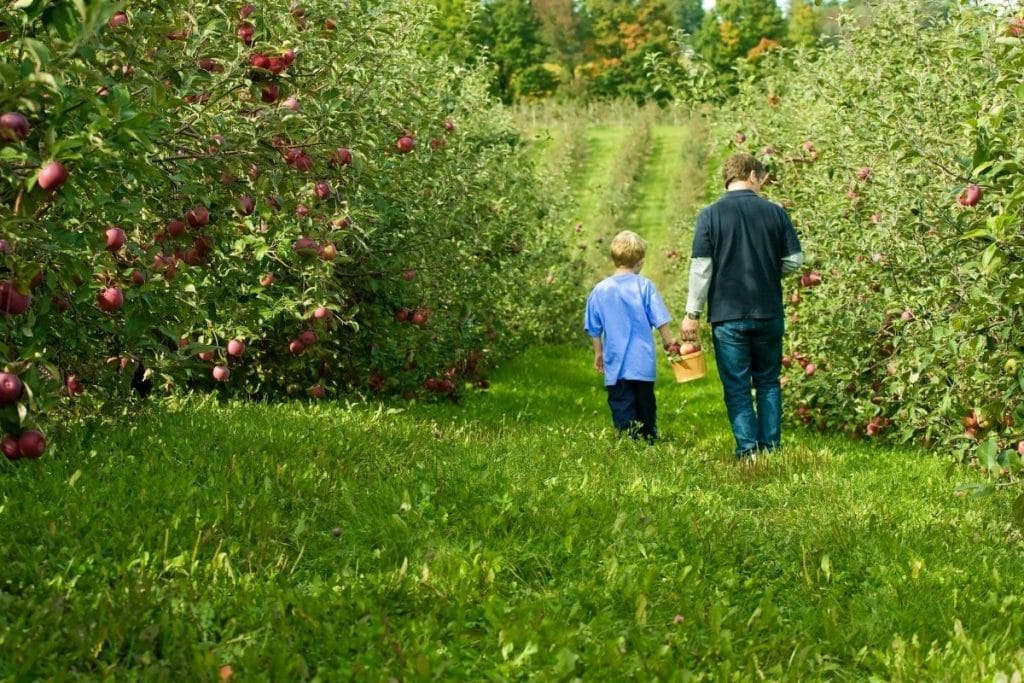 Bartlett's Orchard – Richmond
For more than seven decades, Bartlett's Orchard has been producing apples each fall. With more than a dozen varieties available, such as Jona-Mac, Cortland, Gala, and Ida Red, the orchard is open from the first weekend in September through mid-October. Producing more than 20,000 bushels of apples on 52 acres of land, Bartlett's Orchard has the right apple for the season.
With freshly baked cider donuts, cookies, pies, and apple cider, don't forget to head home with some extra goodies beyond your apple bags. Situated in the heart of the Berkshires, Bartlett's Orchard encourages you to check out the hiking trails, lakes, and other outdoor activities in the area.
Where to pick apples near me?
In Massachusetts, there are 80+ pick your own farms that offer apple picking. Mass.gov has a complete list and a map of apple orchards.
What is the best month to pick apples?
End of August, throughout September and possibly the beginning of October. What it really depends on though is what kind of apples do you love. There are over 120 varieties of apples, there is bound to be an apple variety that you enjoy. Check each apple orchard before you go to find out what kind of apples they grow and the best time for picking.
Why go apple picking?
Picking apples is a great family-friendly activity! It's outdoors and you'll be able to maintain social distancing from other families in the orchard.
There are so many best apple picking farms in Massachusetts. Search out your favorite, visit one of these. Either way you are sure to find the perfect spot for a day of apple picking, games, food, and fun. Happy pickings!