Visiting Magic of Lights at Gillette Stadium is a great way to kick off the holiday season! I know because my family and I went recently and now we are excited to do all things Christmas. Normally, we would wait until after Thanksgiving day to put up our Christmas lights and decorations. However, this year where nothing is normal anymore, we decided after visiting the Magic of Lights that we would start celebrating Christmas a little bit earlier this year!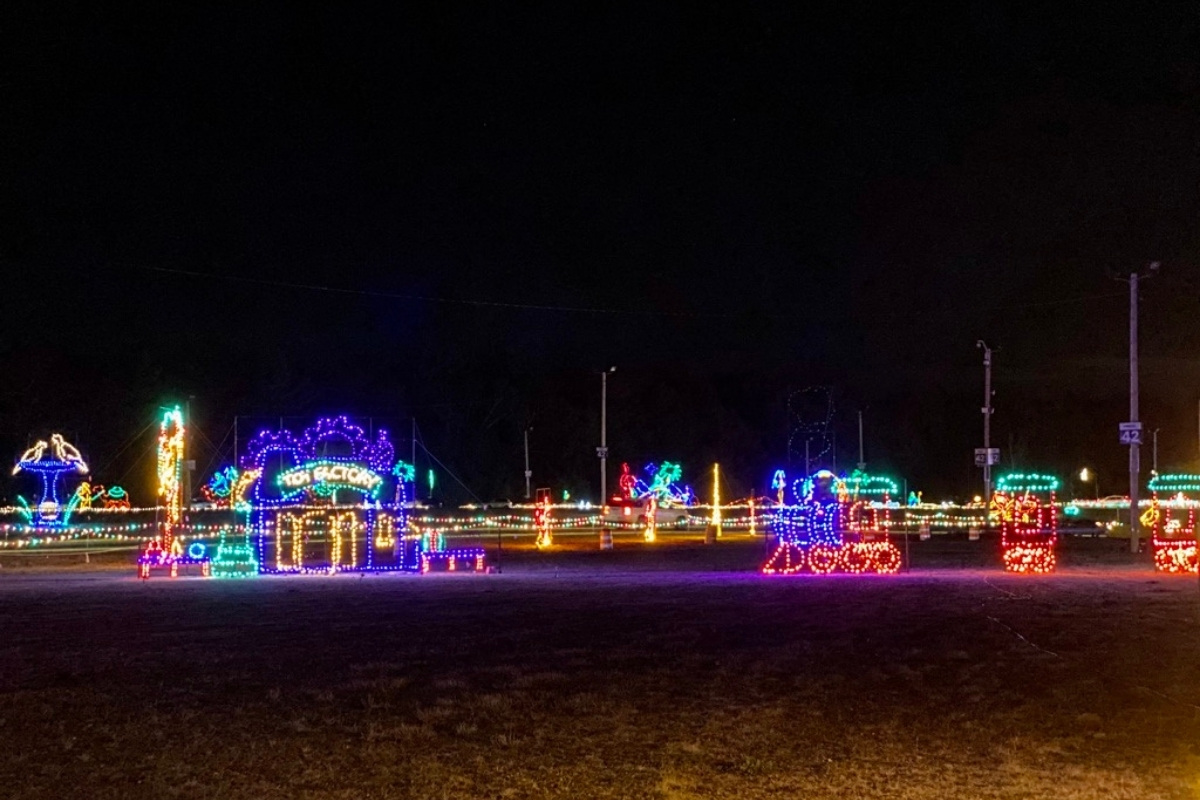 And you can too, because Magic of Lights at Gillette Stadium (home of the New England Patriots) is open for the Christmas season now! Why not, go now before it gets super busy? Keep reading to see how you can enter to win a car pass to take your family down to see this dazzling display!
We had so much fun and are happy we got tickets from Magic of Lights for our family to go in exchange for an honest review.
Magic of Lights was magnificent to look at and I was amazed at how smooth and easy the whole process of moving all the cars through the display was. Especially, because this is the first year that Magic of Lights is at Gillette.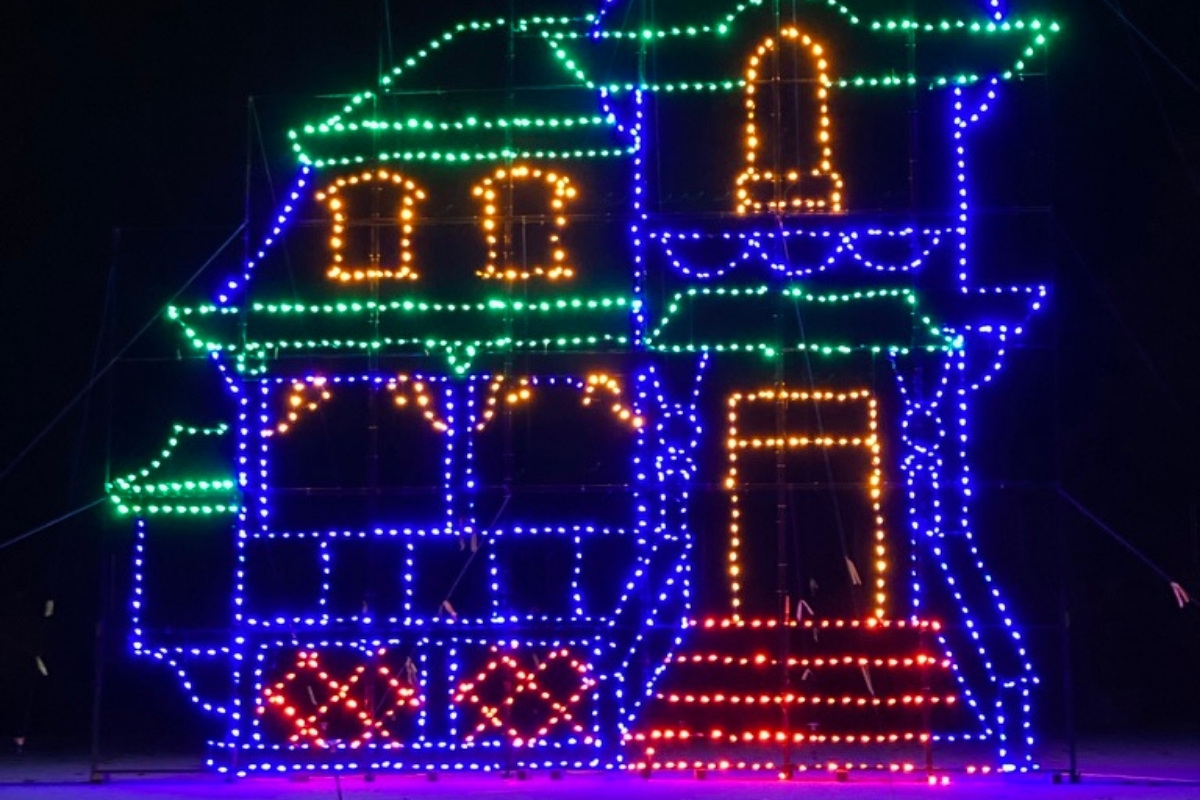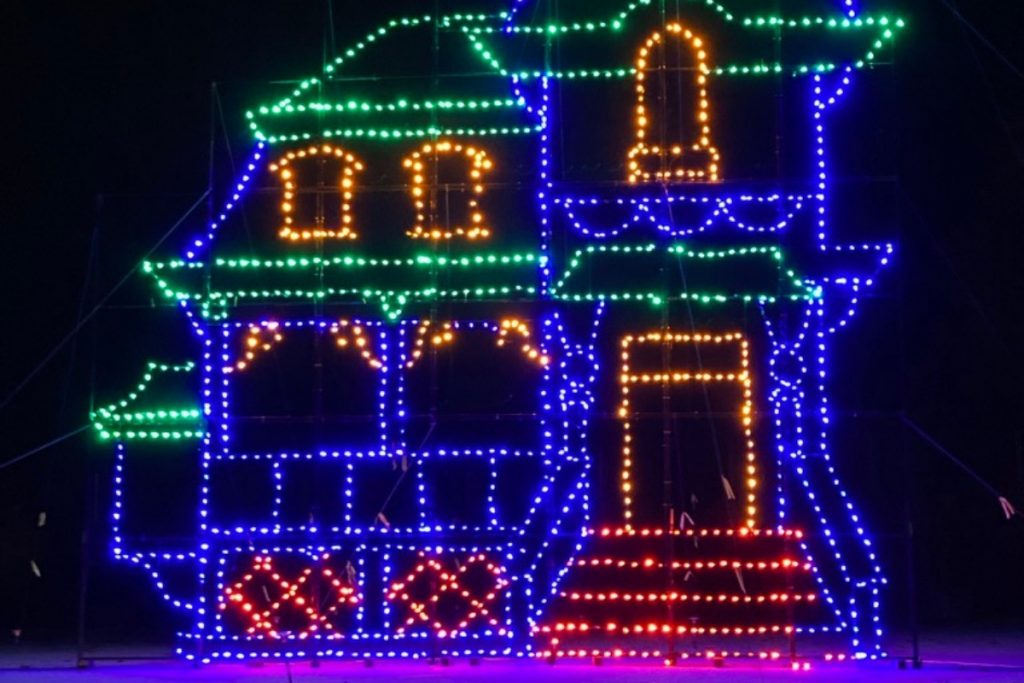 I also loved that the crew all wore masks, kept cars moving and you don't even have to leave your car!
There are two lanes going through the display. This was different at first, but easy to get used to. Also, it's great if you are behind a car that wants to take a ton of photos or you are the car that wants to take a ton of photos. People can go around you.
Go slow and remember while waiting in line, this is your chance to take it all in.
Directions to Magic of Lights
Here is something we learned after driving down here from route 495. Stay in the right lane!
As you get closer to Magic of Lights, you will see it on the left side of the road. However, stay in the right lane and when the ramp veers off to the right and down, yes go that way! Follow the ramp down to the bottom and take a left and there is a light there. Take another left and again, stay in the right lane until you get to the entrance.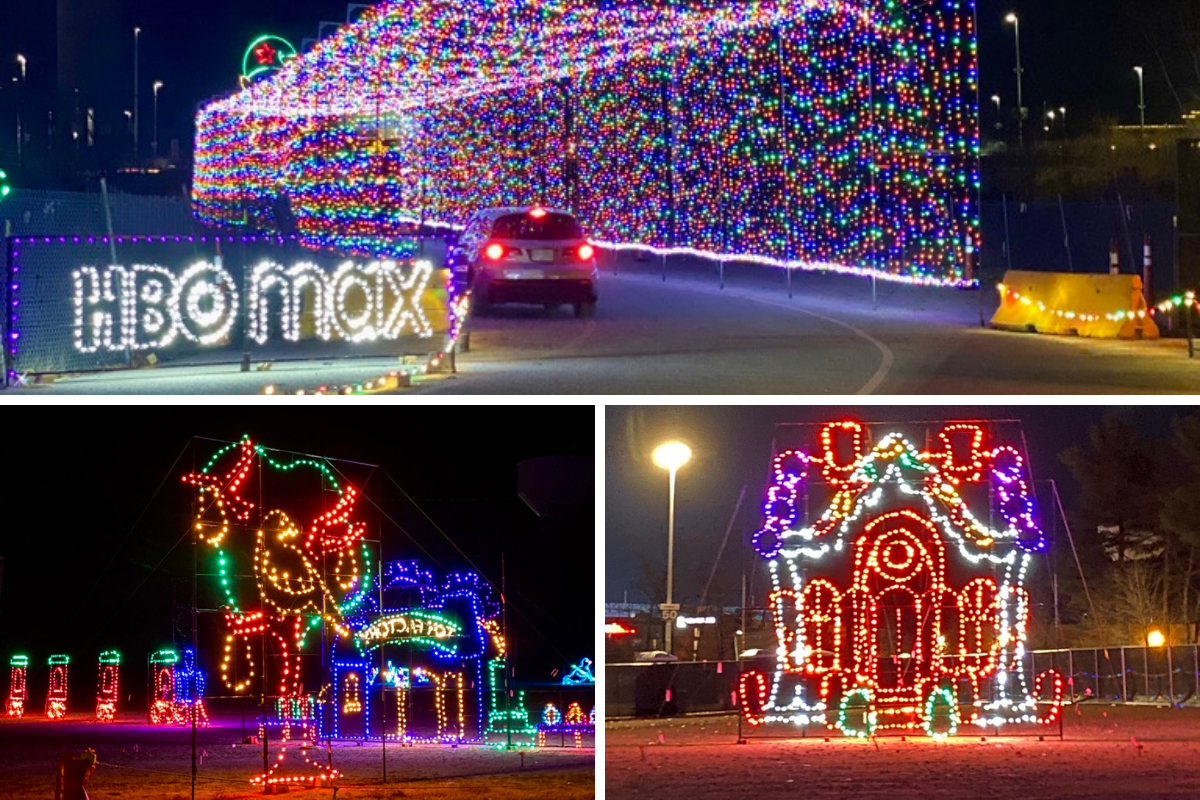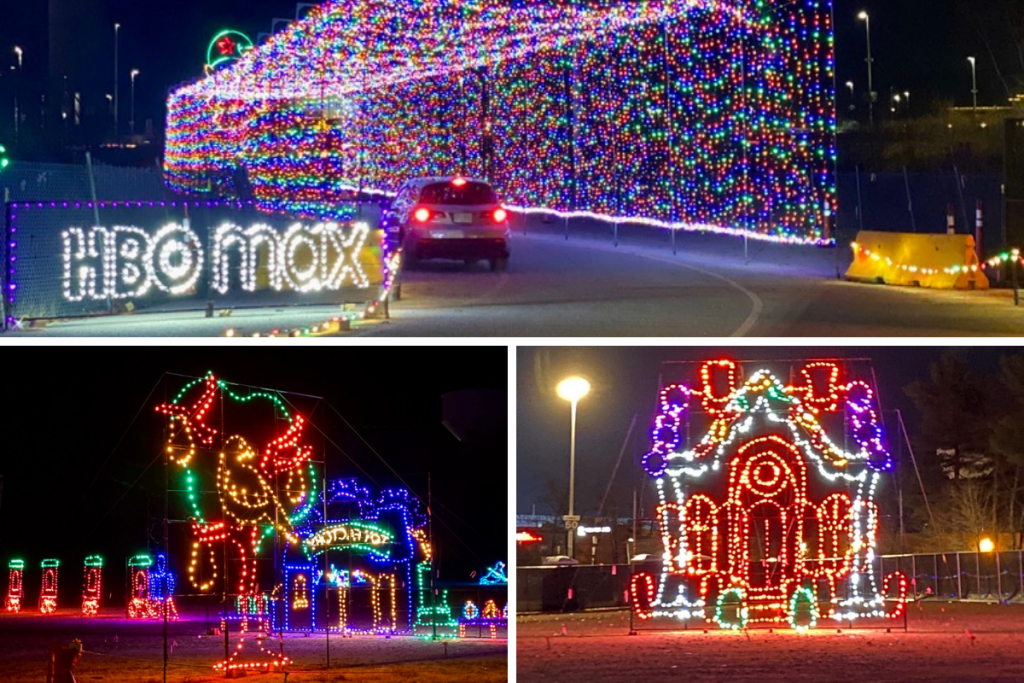 What to know before you go:
Go early in the season! Tickets are already selling out fast as only so many are sold each night.
Bring water and a snack for your kids. (Mine always seems to get hungry, the moment they can't have one!)
You only get one trip through, so slow down and enjoy it.
Magic of Lights recommends 88.7 FM for Christmas music
There are port-a-potties about halfway through the display. Look for the attendant on the left side.
If you can wait, there is a gas station bathroom about two miles down the road on your right, as you head back to route 495.
Traffic moves slowly through the display, give the non-driver the smart phone or camera for pictures, so the driver can pay attention.
Try turning your flash off for better night photos on your smart phone.
Have more questions - check out the FAQs!
Have a great time and happy holidays!