Christmas traditions are those things we do every year as a family together. Whether it's decorating the tree, making sugar cookies or singing carols, Christmas is a time for family to get together. The thing about traditions is that although we usually do some of them, we are always adding to it as well. I find keeping some of the old and adding some new makes the holidays a whole lot of fun.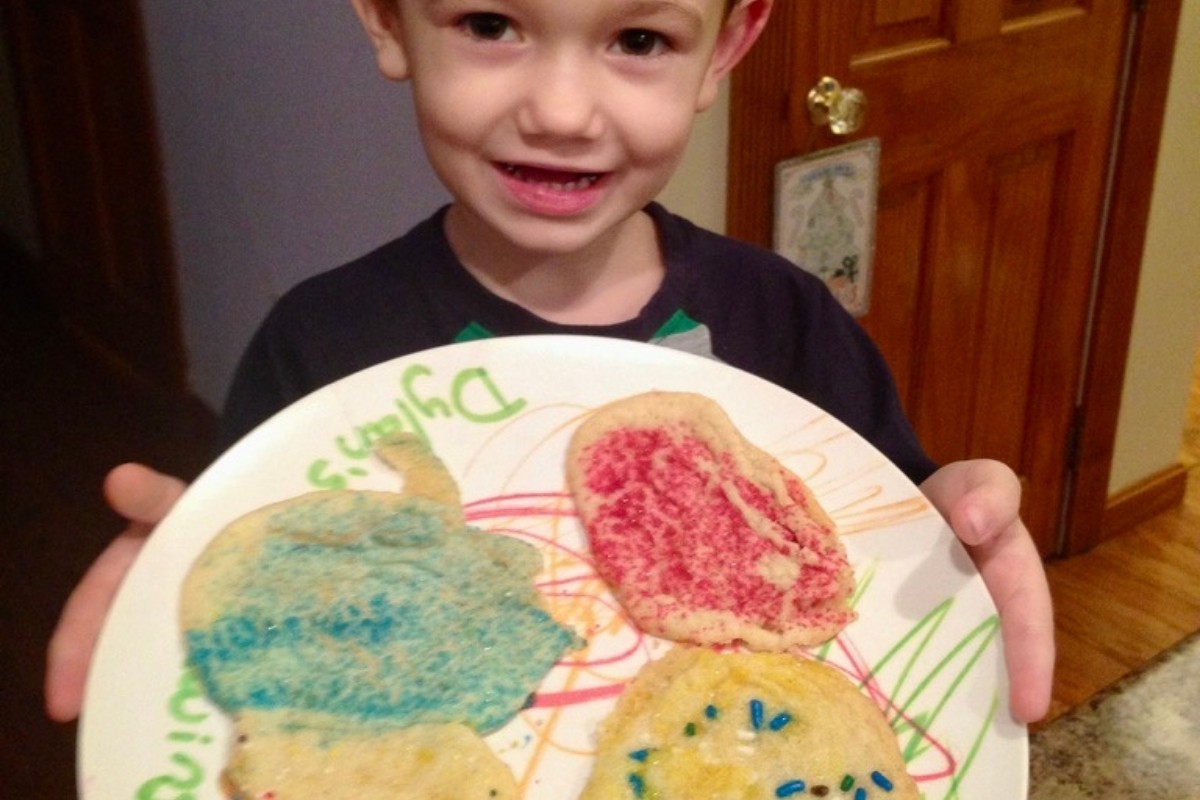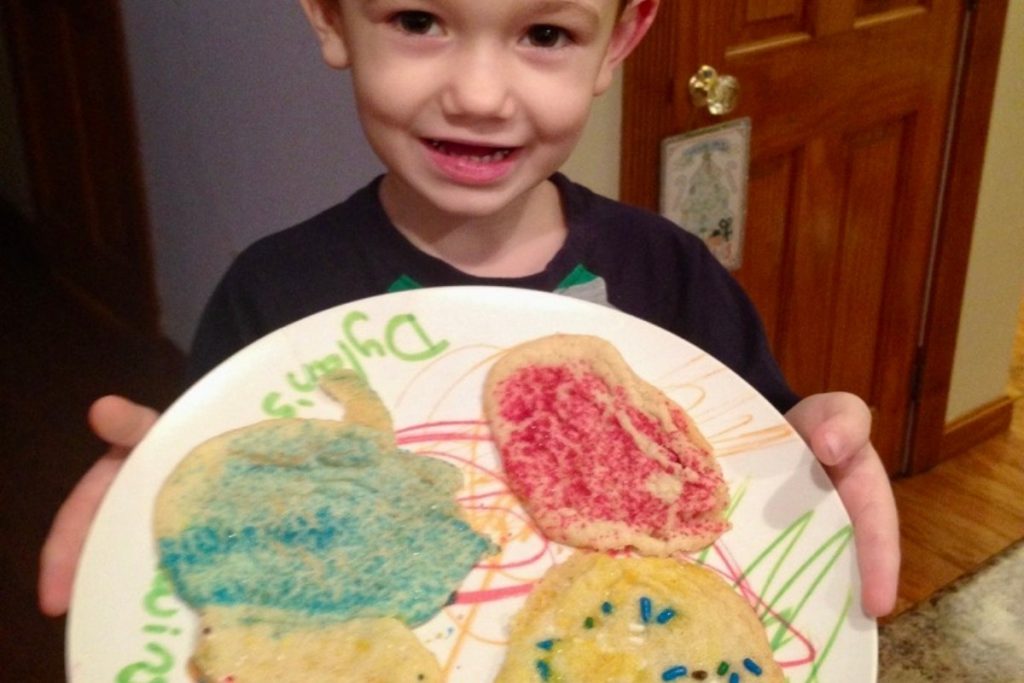 First Published: Nov 15, 2017... Last Updated: Nov 20, 2020
As an Amazon Associate I earn from qualifying purchases.
When I was a child, my mom use to have us kids (me and my siblings) and all our friends over for a big sugar cookie night. My mom was awesome in that she would buy rolls and rolls of sugar cookie dough. We would each get our own tray of cookies to cut, create and decorate.
Every Christmas eve, we would have Chinese food take out, open one present and top the evening off by going to mass at midnight. Then when I grew older, it was hot cocoa and Christmas lights on Christmas eve as well as opening one present. These are the kind of traditions I want to pass down to my kids.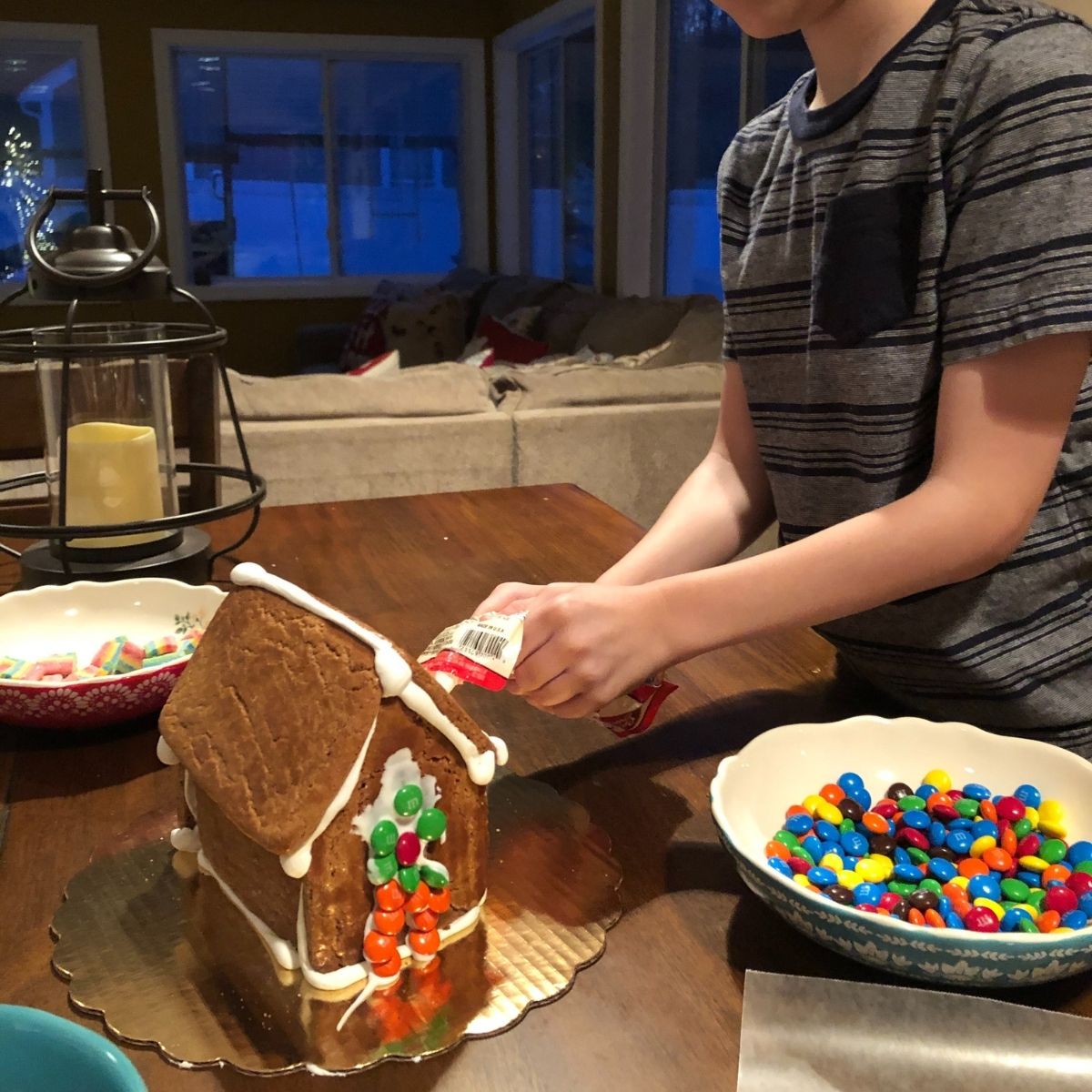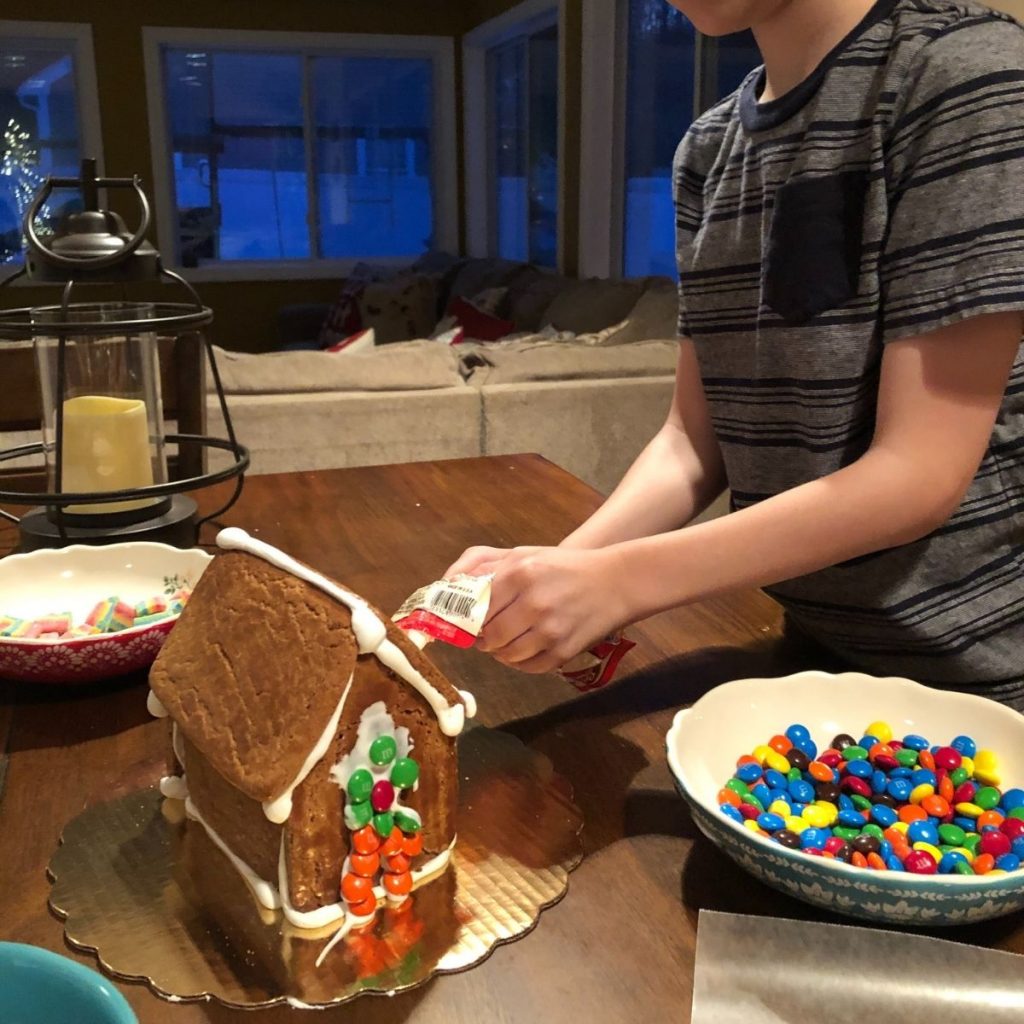 Now that I have two sons and a husband, the holidays are all about family traditions that we do as well as create each year. We love to drink hot cocoa while we ride around in the car, ooh-ing and ahh-ing over Christmas lights. We make Christmas cookies and hit up the closest holiday fairs. We decorate our tree together as well as the house.
We drink egg nog or mulled cider while making a colorful frosted sugar cookies. On Christmas eve, my kids get new pajamas and they get to pick one present to open. We also put out reindeer food with the Santa plate.
25 Festive Christmas traditions
It's no wonder the holidays are so magical and exciting and busy and fun! There is so much to do and enjoy and it's here before we know it! Here are some more ideas for you to incorporate into your Christmas.
Jesse tree
Learn about the ancestors of Jesus. We enjoy reading from a kid bible with each ornament as well. Each day, we hang an ornament on a tree and read the scripture passage that goes along with it.
Homemade ornaments
Some of my favorite ornaments are handmade by my kids. They will always be on our tree. Last year, we made melted bead ornaments! Another type of ornaments to make with your kids are salt dough ornaments. Think thumb print or hand prints and paint them when dry. How fun will it be to look back years from now at the ornaments you made together!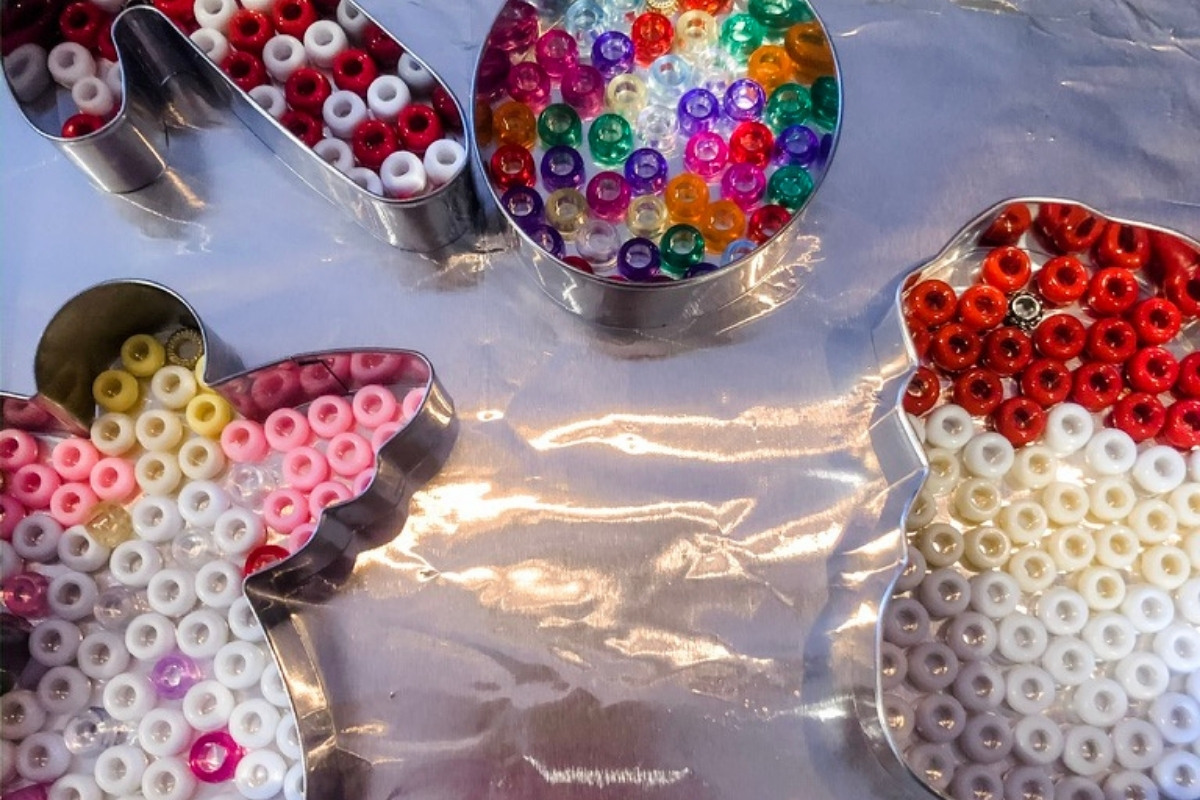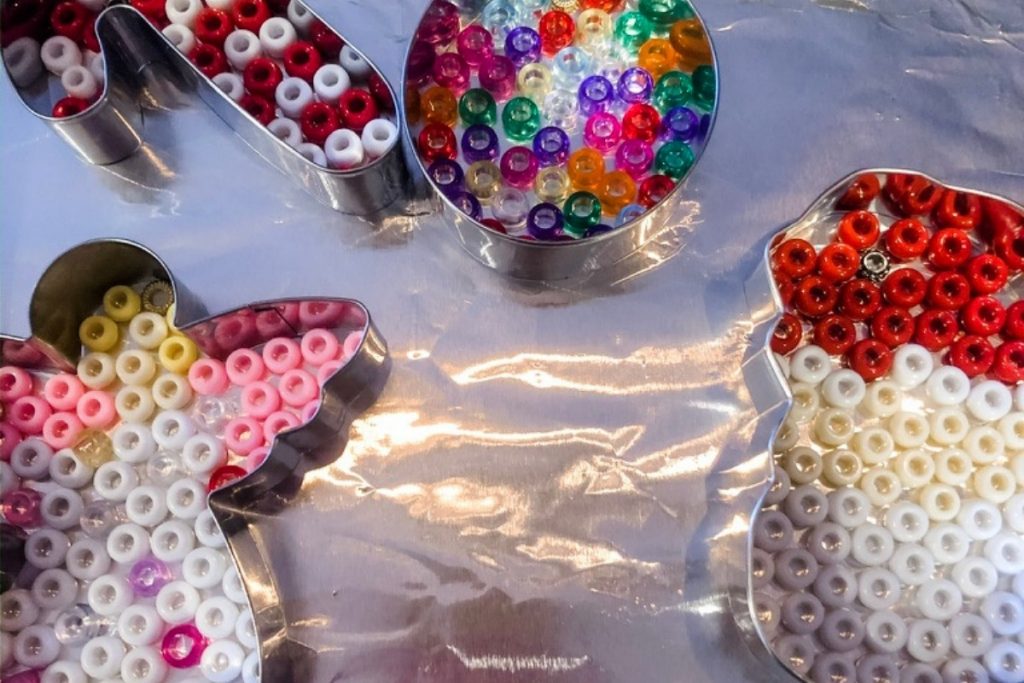 The 12 books of Christmas
Open one holiday book each night for 12 nights before Christmas. Think new-to-you books by borrowing books from the library as well as a few new holiday titles. Wrap them up and let your child(ren) pick one from the pile to read together.
Cut down your own tree
What fun it is to find a nearby tree farm where you can cut down your own tree! Check out this site to find a place near you! As well as where to recycle it when Christmas is over.
Elf on the Shelf
Ever since my oldest was 3 years old, we have been participating in Elf on the Shelf. We have two elves that visit every Christmas. They are a big Christmas tradition for us. The elves crazy shenanigans are always a favorite.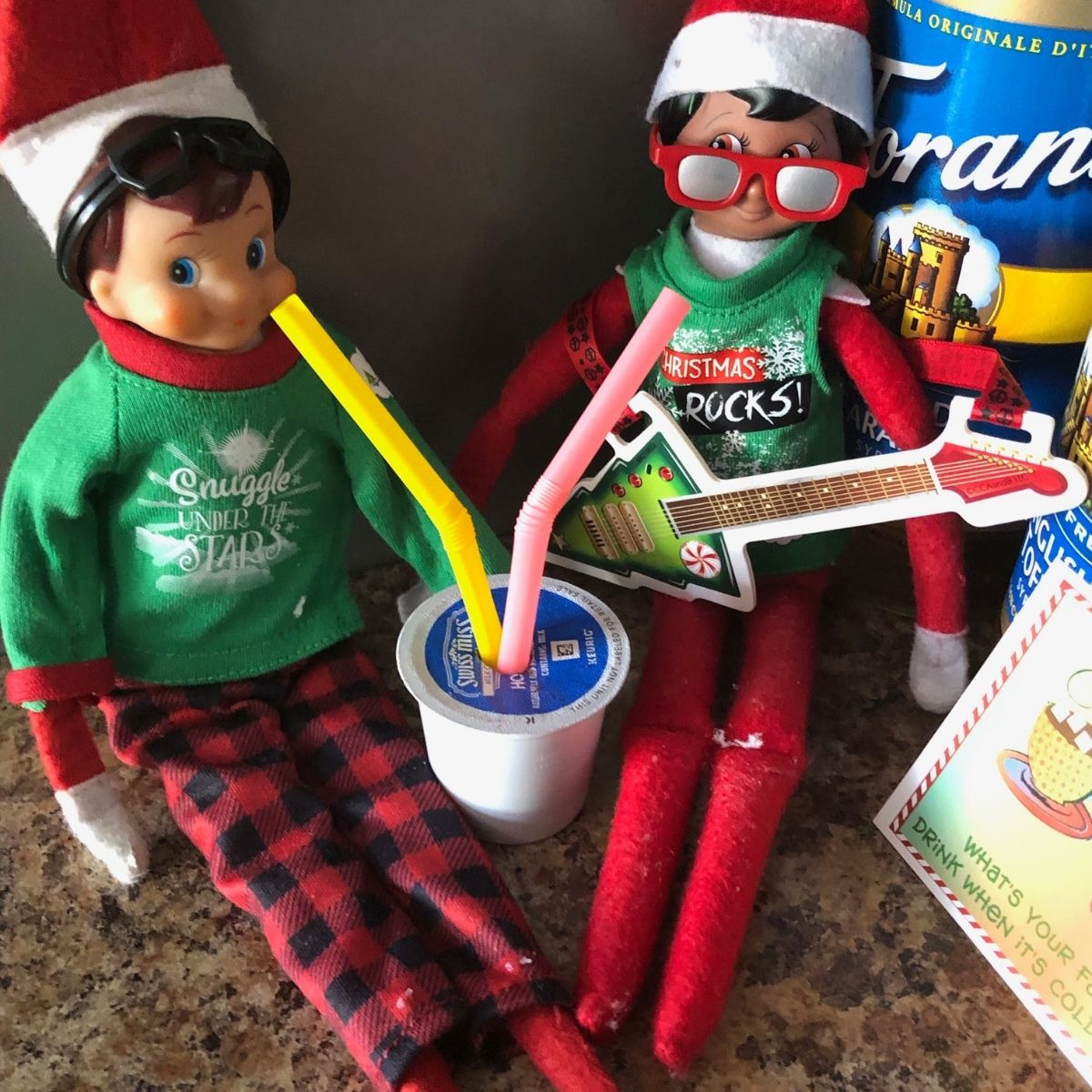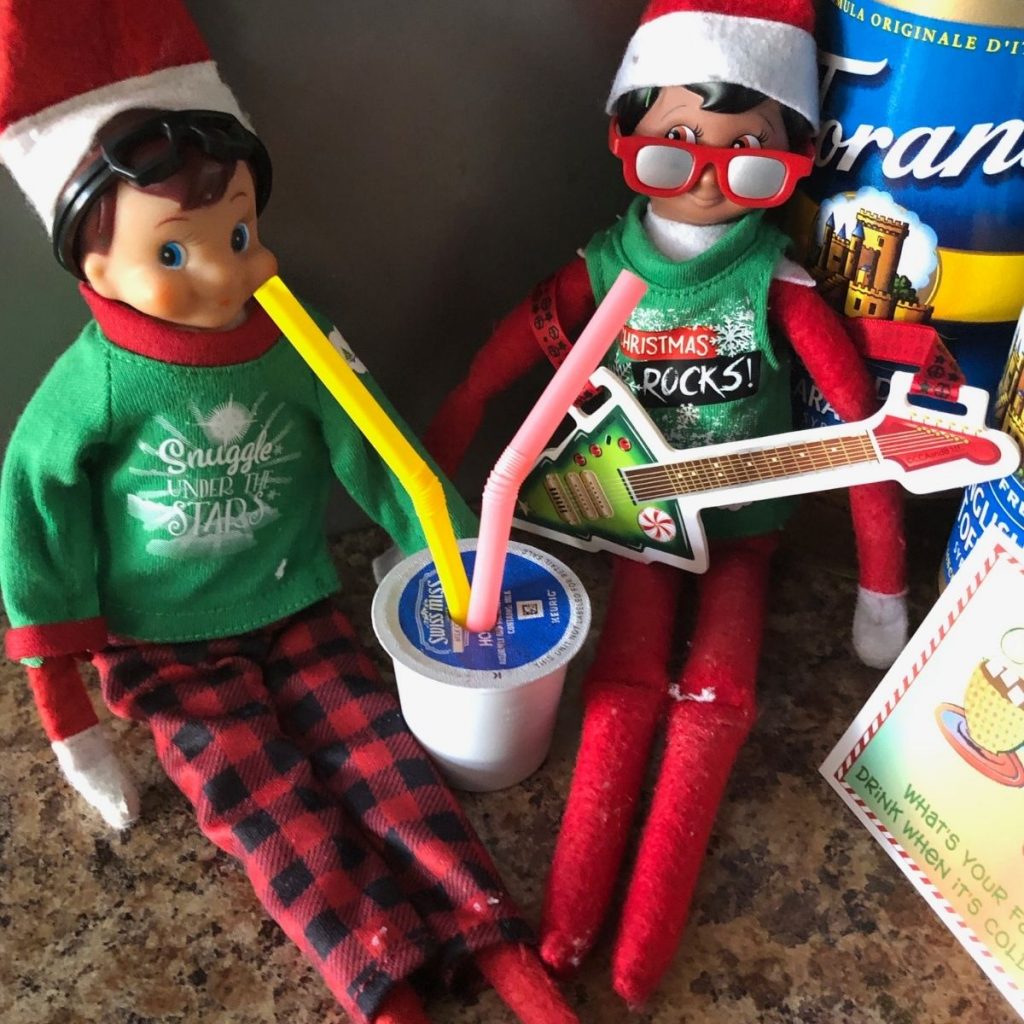 Volunteer
A place I love to look for volunteer opportunities is the United Way. They usually have a holiday wish list that you can find a way to help out this Christmas season.
Read together on Christmas Eve
My mom once read the "The Polar Express" on Christmas Eve and it's something I will never forget. "Twas the Night Before Christmas' is a popular read on Christmas eve as well.
Magic reindeer food
A bag of magic reindeer food is fun to make. Just take uncooked oatmeal and some sugar crystals. Mix it together and on Christmas Eve have your kids sprinkle it on the lawn. Now Santa can easily spot your house on Christmas eve. This one is super fun for the kids.
Christmas cookies
Roll out some sugar cookie dough, use cookie cutters (or not!), bake, frost and add some sprinkles! My kids have come up with some pretty awesome creations. And don't forget to let them have fun, even if it means a ton of sprinkles on one cookie!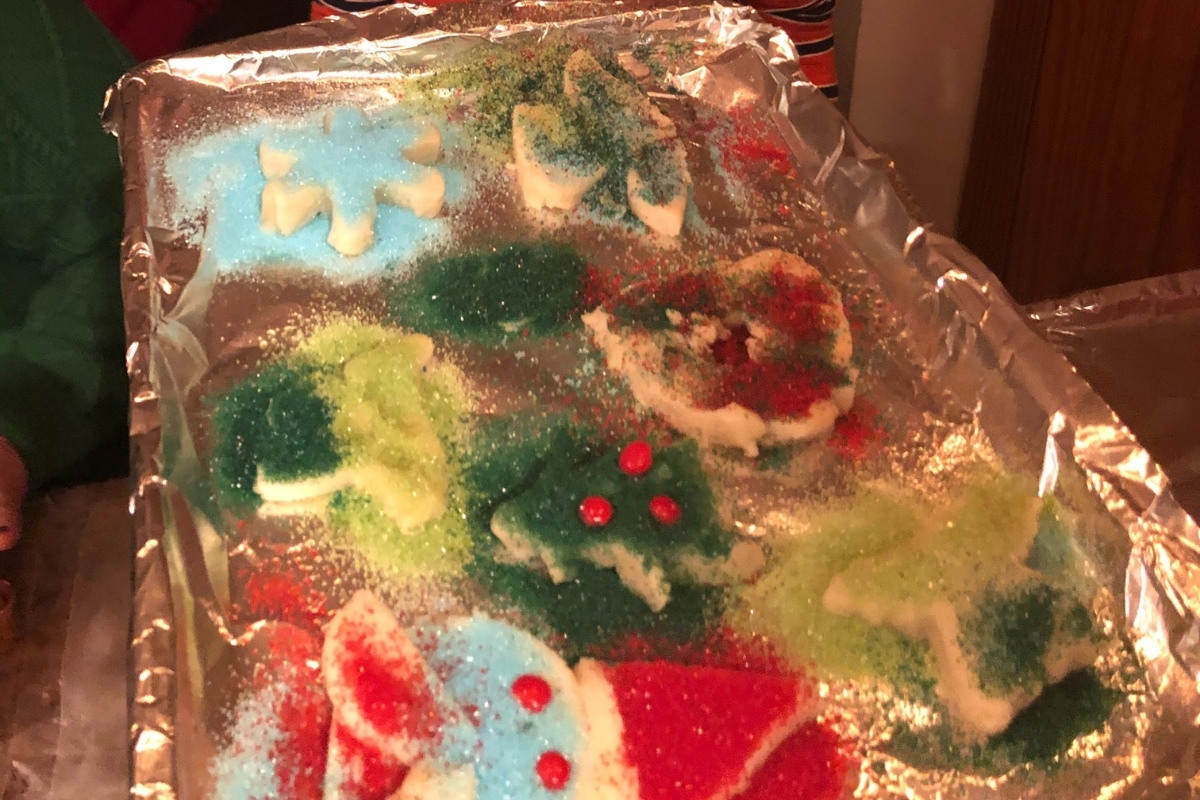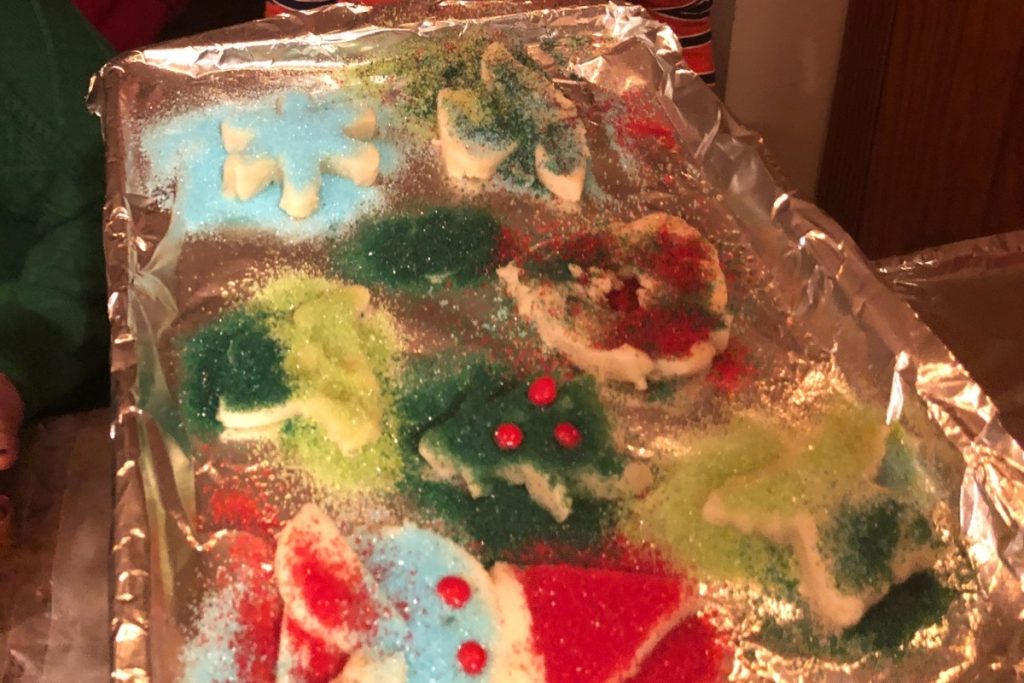 A

keepsake ornament each year
Give an ornament to each child every year. We usually pick something that is relevant to the events of the past year. Then the following years, the kids hang their ornaments on the tree.
Open one gift Christmas eve
Oh, it's so hard to wait until the morning. Opening one gift is a good way to get my kids to bed.
Matching family pajamas
I love to give my husband and kids pajamas on Christmas eve, this way I know they will be wearing matching pajamas on Christmas morning when I take pictures. Besides, who doesn't love new pajamas?
Volunteer to be a Salvation Army bell ringer
You know those folks that stand out in the cold with the red Salvation Army bucket ringing a bell? They volunteer their time to do that! Here's how you can too!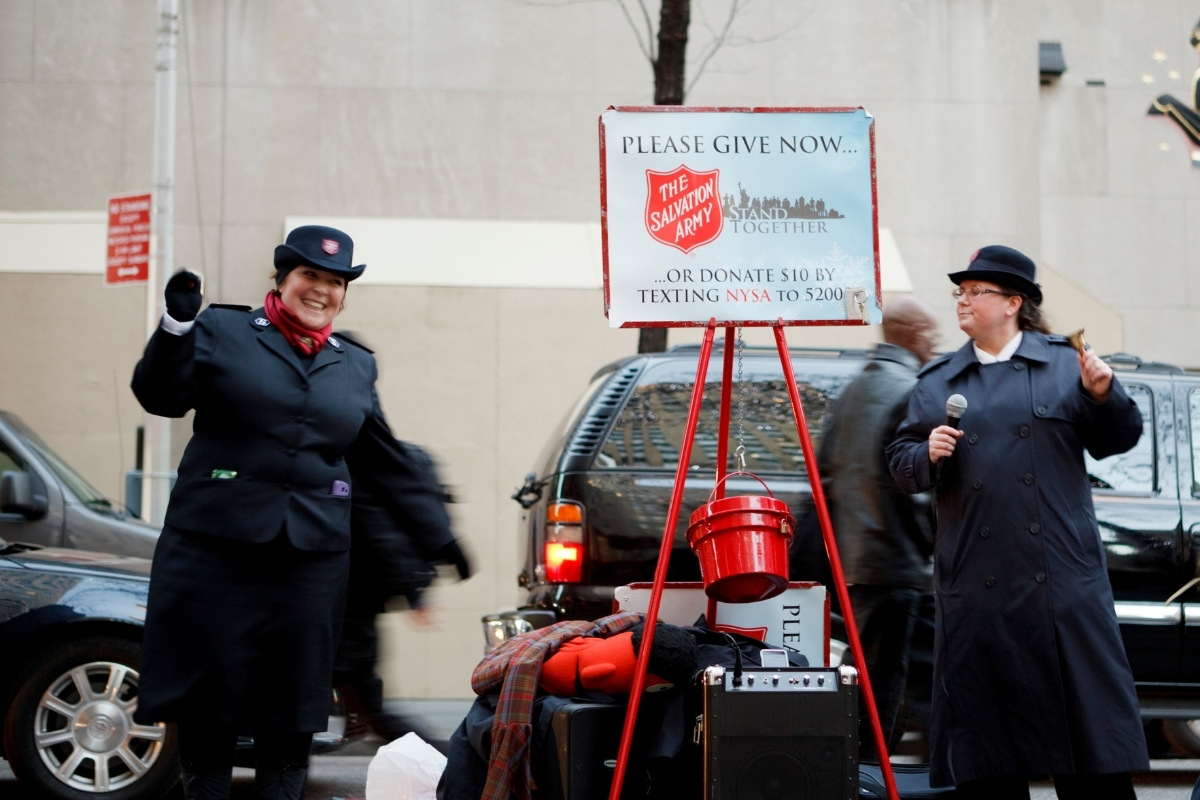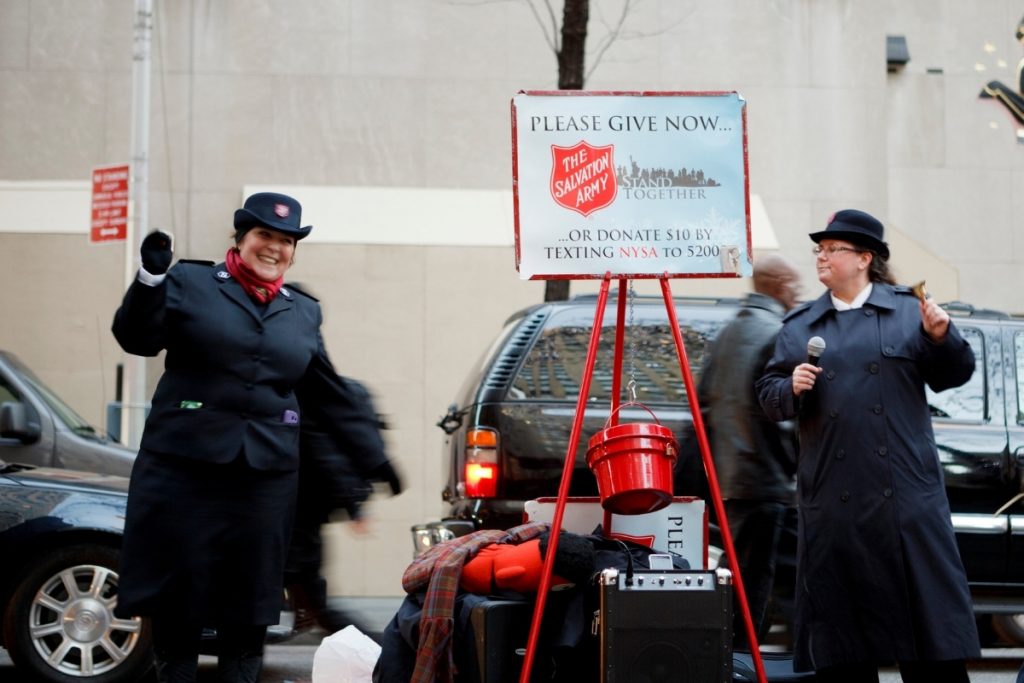 Chain link countdown
We love-making a chain link out of strips of red and green construction paper and rip off one as every day passes. This helps with smaller children to know when Christmas day will be here!
Watch Christmas specials
From 'Frosty' to 'Santa Clause is Coming to Town', there are many classics as well as some new specials to look forward to this season. We love Freeform's 25 Days of Christmas and on their Facebook page, they have a whole month of specials to look forward to watching.
Gingerbread house
Of course you can make one from scratch or you can buy a gingerbread house kit. Either way, it's sure to be a delightful way to spend some time together. Make some extra frosting and candies so kids can add all their favorites.
Hats for the homeless
Knit or crochet a hat for the homeless. Find more here on their website: Hats 4 the Homeless
Bake cookies to give away
With our local MOMS club, one of the events we look forward to every year is making different varieties of cookies, package them up in tins and we deliver them to the community service workers who work during the Christmas holiday. (i.e. Fire & police departments as well as the Emergency room workers, local EMT, etc)
Drive around and see Christmas lights
We love getting in the car, with the kids in their warm pajamas, a thermos of hot cocoa and drive up and down neighboring areas seeking out the best houses with Christmas lights. This year there are two places in Massachusetts that we can go to view lights from the car. Lancaster Celebration of Lights and Gillette Magic of Lights. Both are drive thru light displays.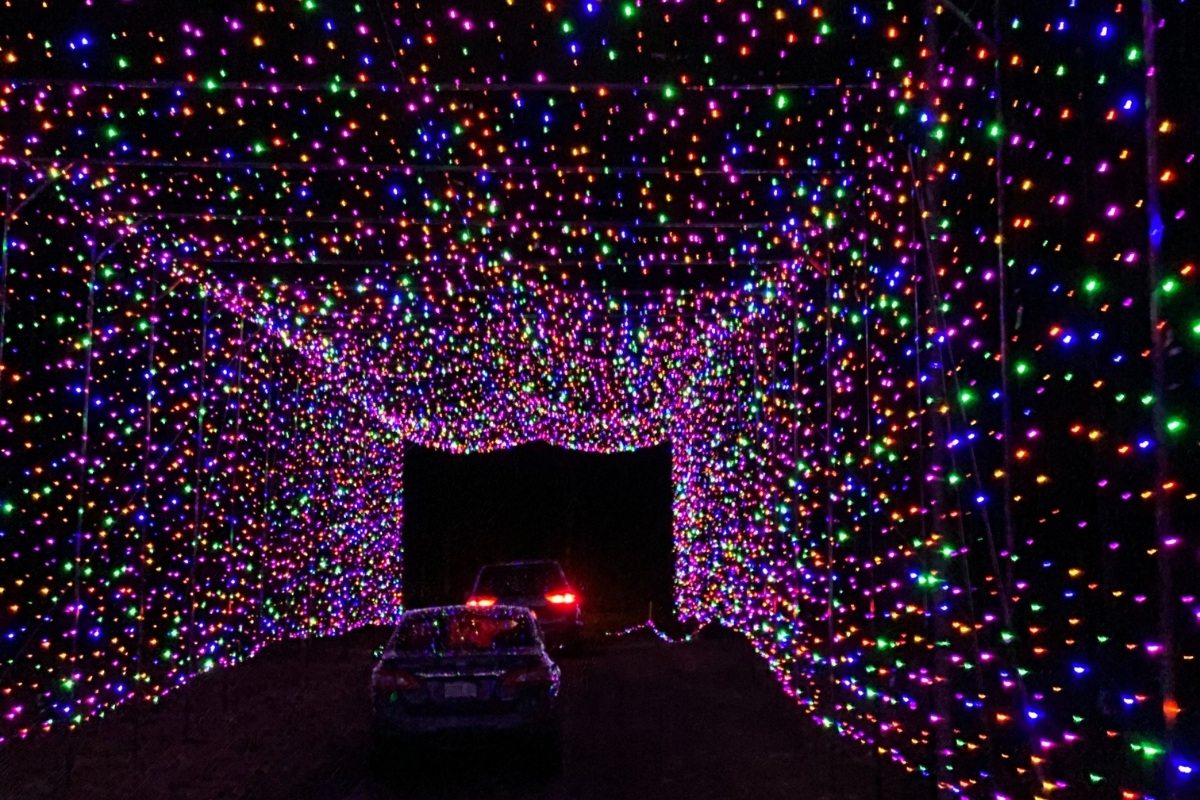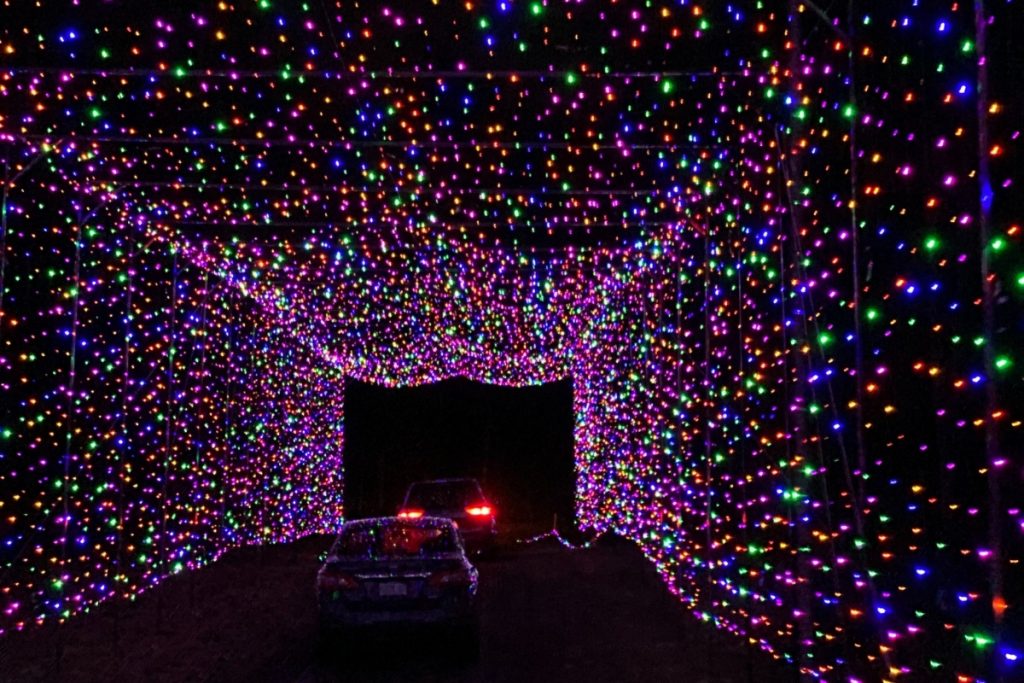 Advent Calendar
Counting down Christmas is so much fun when you can open a door on a house or other advent calendar and it reveals LEGOs or a piece of candy.  My kids take turns opening a wooden house we have each year and it reveals a fun treat! Here are the top Advent Calendars!
Toys for tots
 In existence since 1991, the U.S Marine Corps Reserve Toys for Tots Program is looking for a new unwrapped toys.
Attend a church service (virtual)
As we all know, with Covid around this year, getting to honor Jesus, singing hymns and worshipping with everyone is a great family tradition, however this year it should be done virtually. There are many great churches that have put their service online or on Zoom.
The Christmas pickle
The Christmas pickle is an ornament in the shape of the well, a pickle. It is hidden in the tree and the first person to find it is said to get a special present from Santa.
Make breakfast ahead of time
On Christmas morning, the last thing on my mind is usually breakfast. We're opening gifts, pulling toys out of the packaging and enjoying the fun of Christmas morning. Then it hits us, we're hungry and now we need to pull ourselves away to make breakfast. Check out my Pinterest board of Christmas Morning Breakfasts easy to have everything prepared the night before Christmas morning.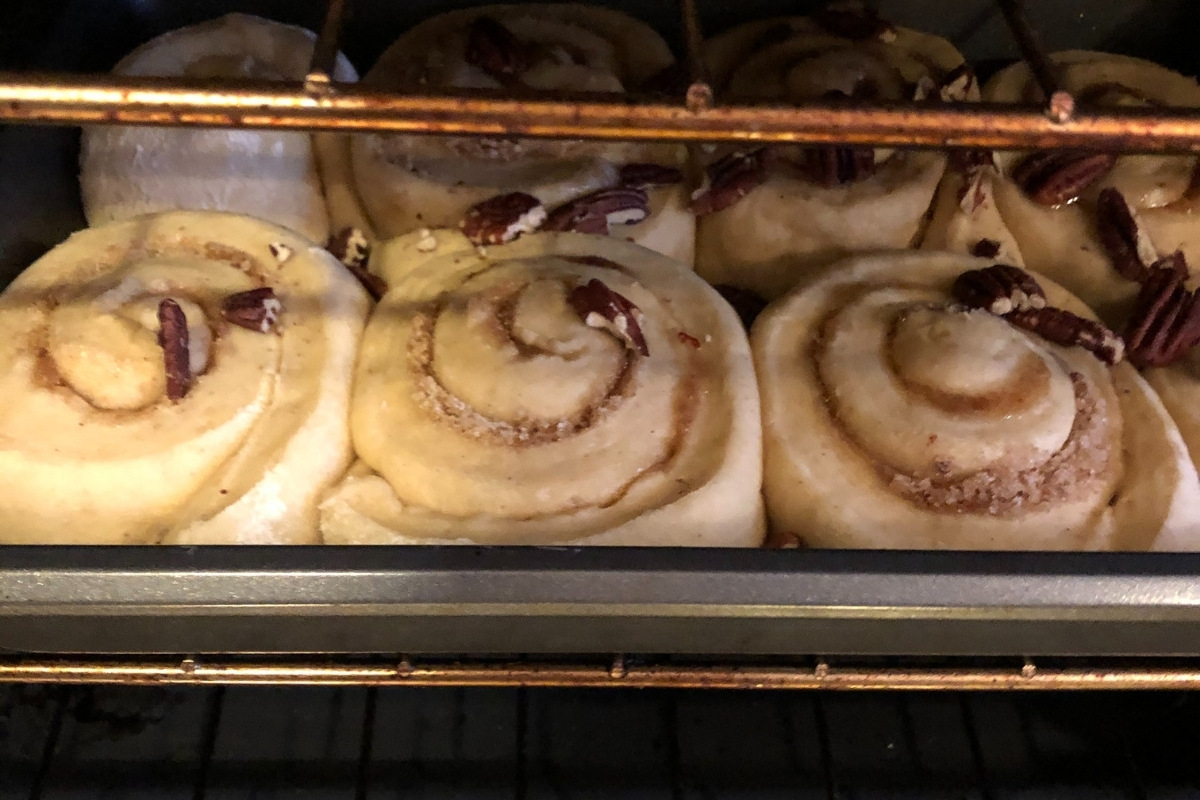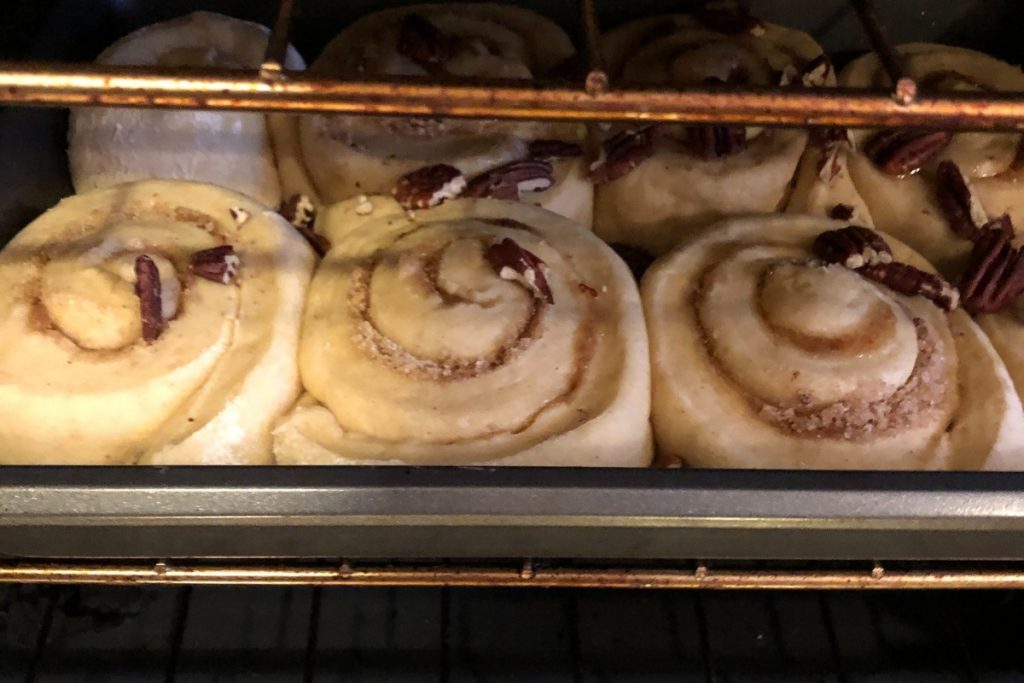 Take a ride on the Polar Express
Since the movie came out, trains have been inviting families to come take a ride on their train to the North Pole to visit Santa. We rode on the Polar Express in New Hampshire and my 8-year-old son at the time absolutely loved it. It was pure magic for kids and adults. A search on Bing or Google for 'Ride the Polar Express' will help you find a train near you.
Unfortunately, due to Covid, our favorite train ride to the Polar Express had to cancel trips this year. There is a train running from Brewster, MA that is still open at the time of the republishing of this post.
Christmas Traditions
So there we have it! 25 Christmas traditions you and your family can choose from to help make the season more festive. If you already do one or more of these traditions, perhaps this list will help you to think of more fun things do to together.