For the first time in Lancaster, Massachusetts, you can find the Lancaster Celebration of Lights! This is a mile long light extravaganza that you do not want to miss! This year, it's a little tougher to find family-friendly activities with many traditional activities postponed or closed for the holiday season.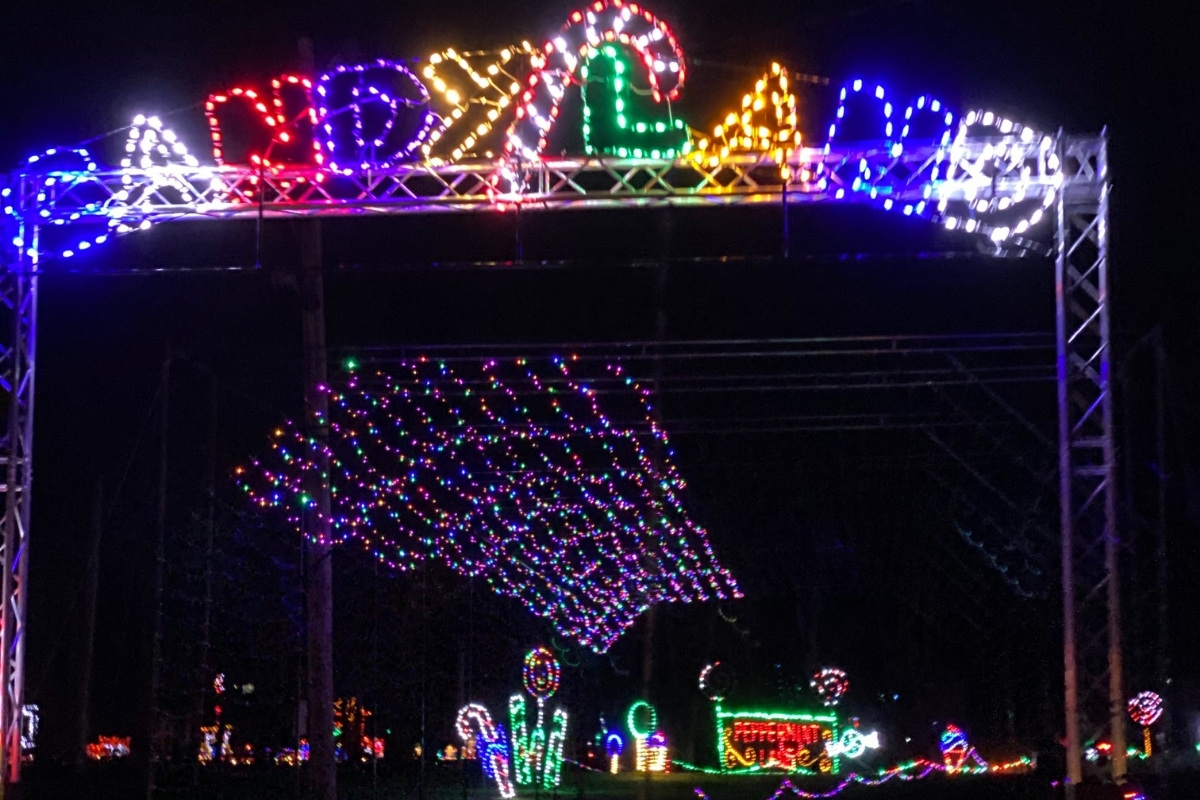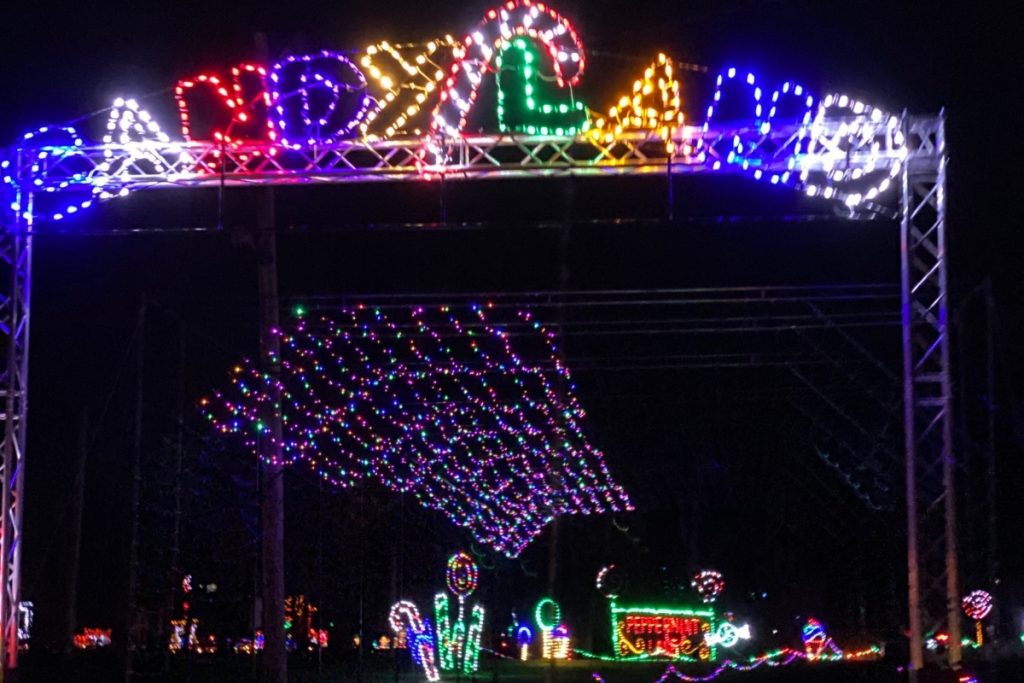 A new holiday tradition
The folks at the Lancaster Celebration of Lights gave us tickets to see their light show after mentioning it on our blog. As we love all things Christmas, we couldn't wait to check it out!
In fact, we went opening night! It was amazing and a lot of fun! We now have a new family tradition in our home. Even our boys, who would rather play video games, then hang out with mom and dad, had a great time looking the lights. 'Which do you like best?' was quickly replaced with another and then another, each time they saw the next display or one of the many drive-thru light tunnels.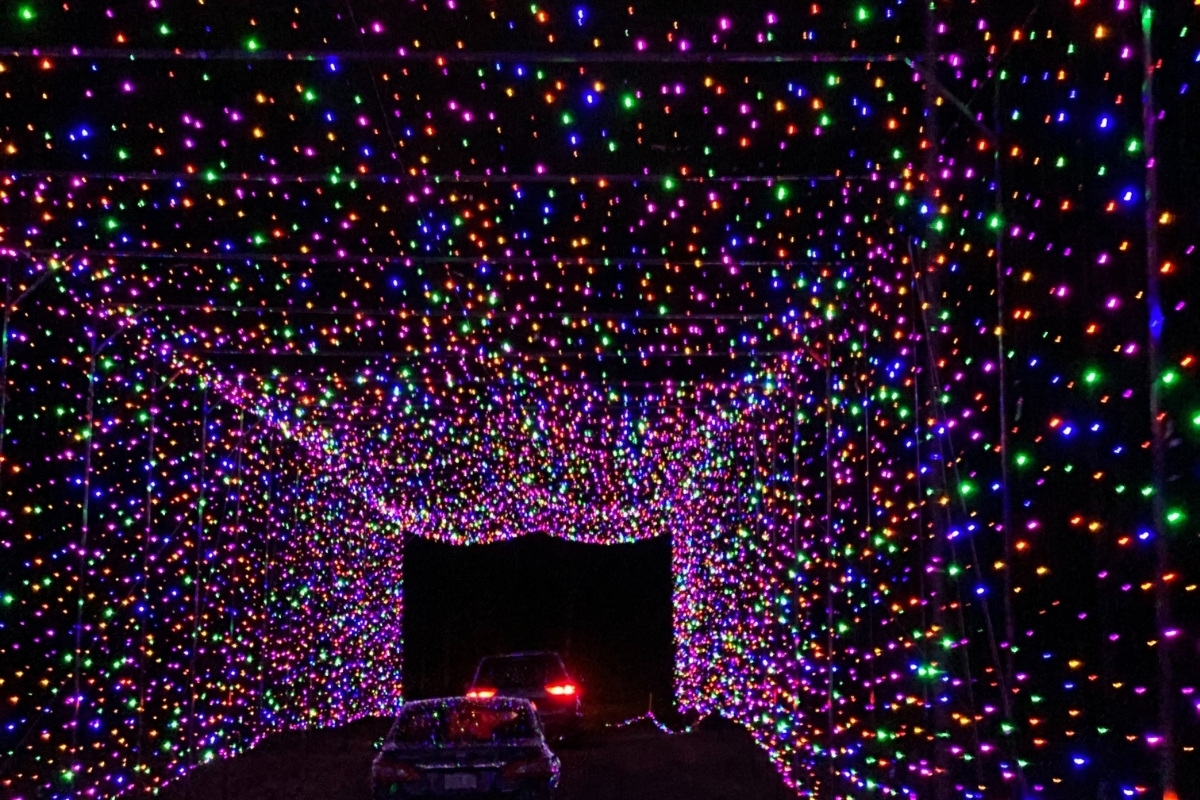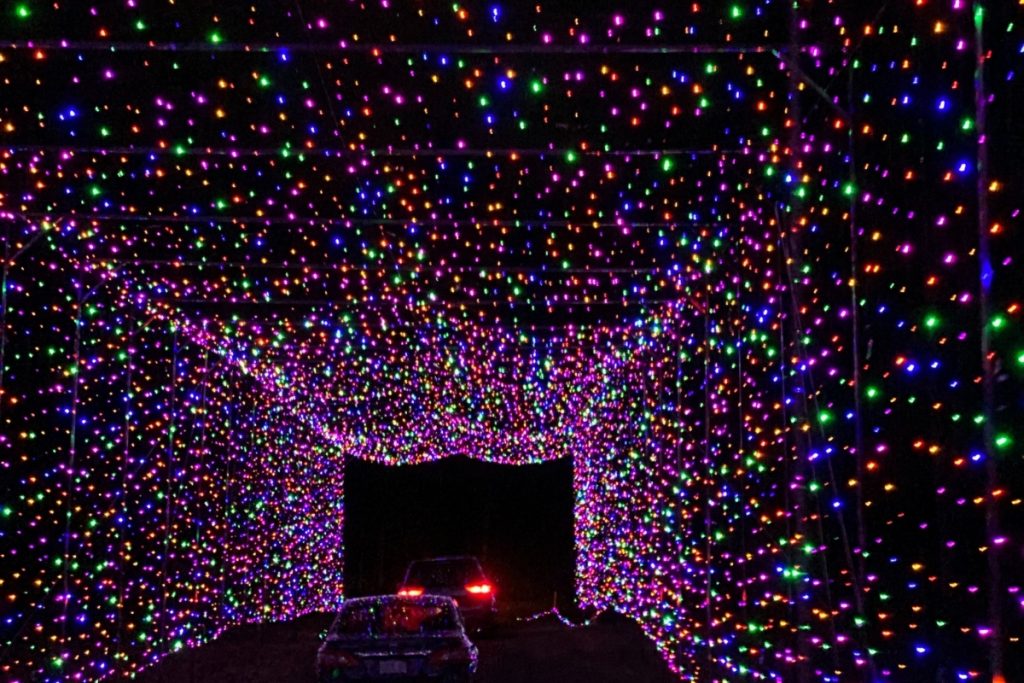 Celebration of Lights ticket
Tickets must be purchased ahead of time online. Just head on over to their website, select 'Buy Tickets' and then pick the date you are interested in going.
Be sure to check the time as there are multiple time slots as well as the type of car/bus. Each time slot is about two-hours long and you can arrive anytime during the designated window. The light display happens rain or shine and tickets are per car not per person.
Road tip
The area is not paved, it's dirt/gravel and honestly, at one point, we had to put the truck in 4 wheel drive to get through some parts of it. I can only image what it would be like if there was more rain or snow! If you have a car with 4-wheel drive, all-wheel drive or at the very least, snow tires, I would opt for that vehicle!
The entrance
We had a hard time finding the entrance. It's on a road that is not well lit and we know the road well. So with that being said, if you don't know the road, look for the white sign that says 'Lancaster fairgrounds'. It's across from Kalon Farms.
Celebration of Lights
The Lancaster Celebration of Lights is a must-see show and is happening now until January 3rd, 2021. Be sure to check out the 90 foot Christmas tree with gifts all around as well as the 85 foot giant LED wreath. Actually, you can't miss them! Turn on channel 90.1 FM to listen to holiday music and enhance the experience.
Free ticket
And now I get to give away one car pass to a lucky reader! Enter below. Please be aware that you do need to give your email address to enter, but it will only be used if you win!
The pass is good for one standard size car to visit the Celebration of Lights located in Lancaster, Massachusetts.
Thanks to all that have entered. Congrats to the winner of the free pass!
a Rafflecopter giveaway