Are you ready to learn how to enjoy Christmas this year? There are lots of tips to stress-less during the Christmas season. And with good reason, with all the weeks of singing carols, baking sugar cookies, and watching your favorite holiday classics on repeat, the day everyone's been waiting for is here...Christmas! And it can be done without totally stressing out! Here are my 5 tips to a stress free Christmas morning.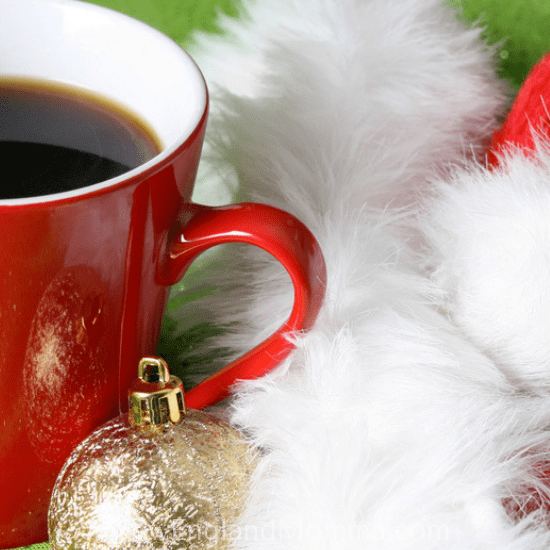 First Published: Dec 11,2018... Last Updated: Nov 26, 2020
As an Amazon Associate I earn from qualifying purchases.
For all the excitement leading up to the day, Christmas morning can actually be a pretty stressful experience, especially for parents. After all, you've only got one opportunity to celebrate the holiday and make memories each year. It's important to get things right!
Tips to stress-less is attainable
To ensure your Christmas morning goes off without a hitch, it's best to put a little time and energy into planning for the day. You'll be grateful you did when you're able to really focus on (and enjoy!) the festivities unfolding in front of you. As you gear up for the big day, here are a few tips to help your Christmas morning go as smoothly as possible:
Figure out breakfast in advance
Don't wait until Christmas morning to ask the family what they want to eat, or to prepare a big, elaborate meal. The kids are going to be focused on opening their presents, and you don't want to trap yourself in the kitchen where you'll miss out on all the action. Instead, prepare something the night before. Opt for something like a breakfast casserole or a batch of cinnamon roles that can be easily thrown into the oven and forgotten until the timer goes off. I've been collecting recipes all year, find them here. At the same time, if you have a coffee maker, you may want to schedule it to make a fresh pot Christmas morning! Don't miss any of the smiles opening gifts and this way, you'll be able to quickly pour and go!
Schedule video chats
Thanks to technology, we can stay connected with family and friends who don't live nearby through the convenience of video calls. If your Christmas Day will entail spending some time with your webcam on, saying hello to loved ones, figure out what time that's going to happen in advance. Since you should want to give yourself time to set up your laptop or webcam, test your sound and microphone, and otherwise prevent technical difficulties, knowing when you're going to chat will help your morning run more smoothly.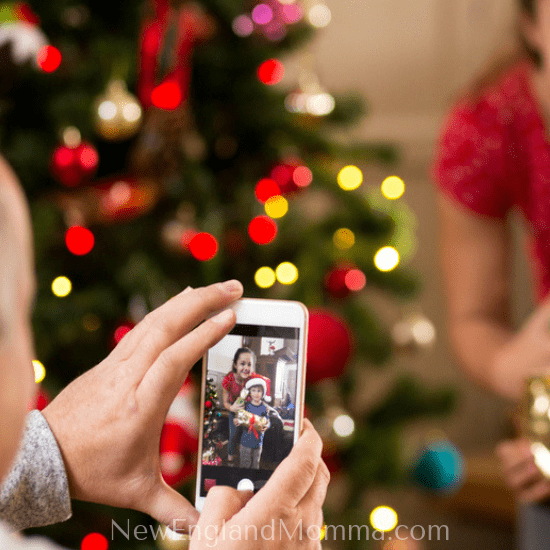 Charger nearby
If you're going to capture the morning by taking videos and photos with your cell phone, be mindful of your battery life. Using a camera that takes actual batteries? Better buy extra in advance! The last thing you want is for your camera to stop working halfway through the morning. Consider an extra battery pack or simply keeping your charger within arm's reach so you can recharge your device when it starts to drain.
Christmas playlist
Music can be a great way to set the mood, and since it's the last time all year you can really get away with listening to Christmas music, you might as well embrace it with a playlist of your festive favorites. Alternately, if your family prefers to put on a classic Christmas movie as the backdrop for the morning, have your selection ready to go. We love our Alexa, and she has a great holiday music station we often listen to as a family.
Stay organized
You don't have to formalize the process of unwrapping gifts, but taking a few small steps to stay organized as you do can go a long way in alleviating your headache later on. Keep track of who gifted what with a quick recording on your cell phone or a name jotted on a sticky note - you'll want to thank them later! It also helps to put all wrapping paper immediately into a bag for recycling instead of letting it fly around the room.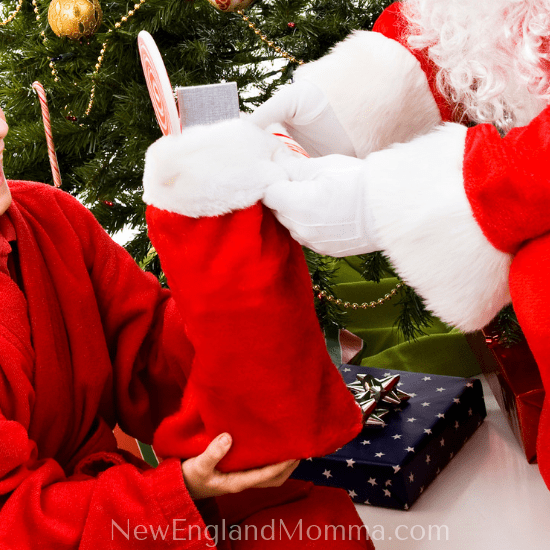 Stress-less morning
Christmas morning is supposed to be a magical time in your home - not an anxiety-inducing one. By putting some thought into your plans for the day and making sure everything is ready to go before the kids wake up, you'll be ready to make Christmas morning memories your family will cherish for a lifetime as have less-stress for you.
What do you do to make life easier for yourself on Christmas? Leave a comment and share your favorite tips and tricks!
More Christmas posts