Travel stress can happen to anyone especially at the holidays when everything seems a bit more of a challenge. When you're juggling little ones, something as simple as paying a toll on the highway or navigating an airport can raise anyone's anxiety level. Add the stress of traveling in bad weather and the crowds, chaos can ensue during the holiday season.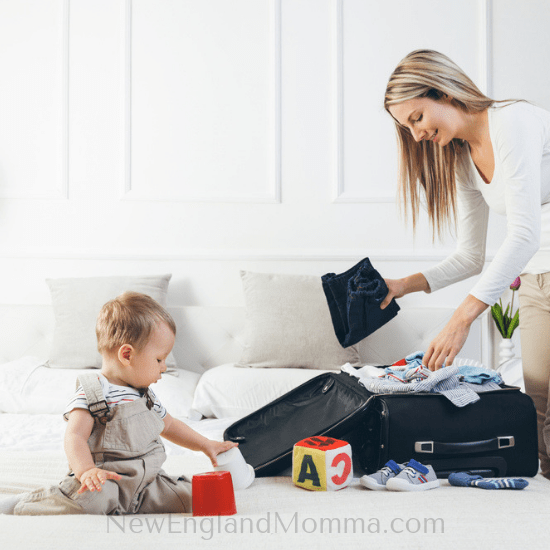 First Published: Nov 23, 2018... Last Updated: Nov 5, 2019
While the only way to truly eliminate the anxiety that comes from holiday travel, is to stay at home, there are steps you can take to make the experience a little less painful.
Before you head out to visit family this Christmas, consider these smart ways take the anxiety out of travel stress during the holiday season.
DO SOME PREP WORK
You know you will be traveling soon. Don't wait until the day before you're set to travel to start preparing. The holidays are a busy time for everyone. By finding time to take care of a few things before you're actually on your way, you'll eliminate a lot of potential pain points later on.
If you're driving, make sure you aren't due for an oil change or that the gas tank is filled up and ready to go. Flying? Collect everyone's ID's and print your tickets off before you go (or pull them up on your app!) so you know you have what you need to board your flight. Not sure if something can be taken on a flight? Head on over to the TSA website to see the latest 'what can I bring' updates.
ALLOW FOR EXTRA TIME
Rushing to get to your destination is never fun, and with so many extra travelers out and about, you're sure to run into some delays.
Whether you're heading out for a road trip or you're heading to the airport, you'll want to give yourself more time than you think you'll need.
KEEP THE KIDS ENTERTAINED
Don't assume your little ones will keep themselves busy or fall right asleep the moment you hit the road. Instead, plan for the worst and pack a bag filled with activities that'll keep them busy while you're en route to your destination.
Depending on their age, consider their favorite toys, puzzle games, coloring supplies, or a well-loved show loaded onto a fully-charged tablet.
DON'T SKIP THE SNACKS
Making a detour to grab a snacks on your road trip isn't always an easy option, and relying on the cookies or peanuts offered on the plane isn't a great way to fill your stomach. When you're gearing up for holiday travel, have a nutritious meal before you leave home. And if you're going to run the risk of developing an appetite on route to your destination, make sure you bring some snacks to hold you and the rest of your family over. Be smart and choose easy-to-eat, low-mess snacks like trail mix, beef jerky, and fruit chews.
BE CONSIDERATE
You aren't the only stressed-out traveler trying to reach their destination in time for Christmas dinner. It's important to remember as you navigate congested roads, wait in long lines, and deal with unanticipated delays. Instead of allowing yourself to get frustrated by the inconvenience of it all, be patient and considerate and embrace the spirit of the season.
TRAVEL STRESS
Travel stress is definitely something we can all count on as we're heading to our friends/families for the holidays. As this is one of the most popular times of the year to travel, the Christmas season can be a stressful time to hit the road or take to the skies.
However, getting to spend this time with loved ones who live far away is often well worth the hassle of reaching your destination. Embrace these tips to help you avoid travel stress this holiday season.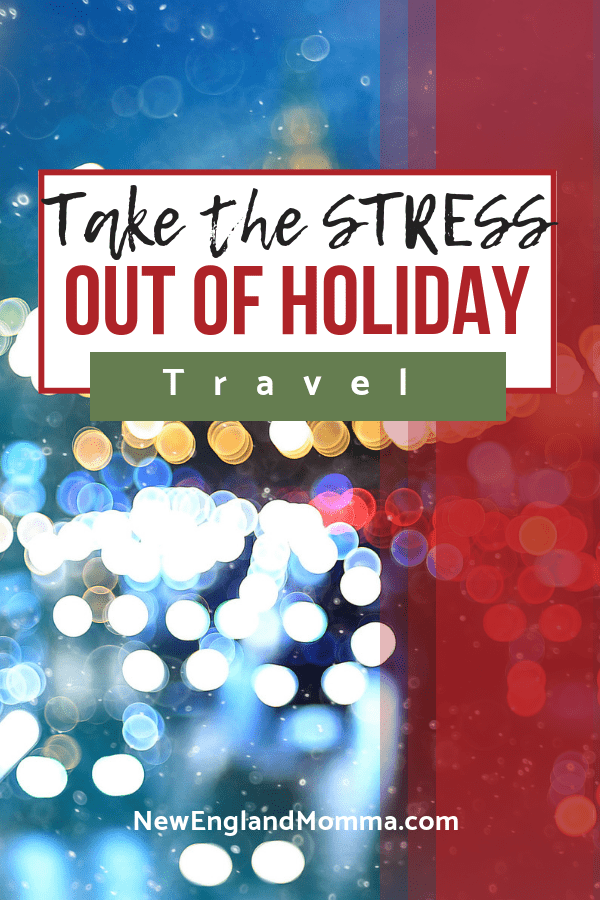 MORE HOLIDAY SEASON HELPERS: