The holiday season is here! Where to see Christmas lights list is here, because even though we are in the midst of pandemic and many attractions are closed this year, there are some great options in and around Massachusetts! Here is your list of family fun things to do at Christmas time in New England (as well as a list of attractions and events that are closed) - Yup, I did the work for you! Check it out!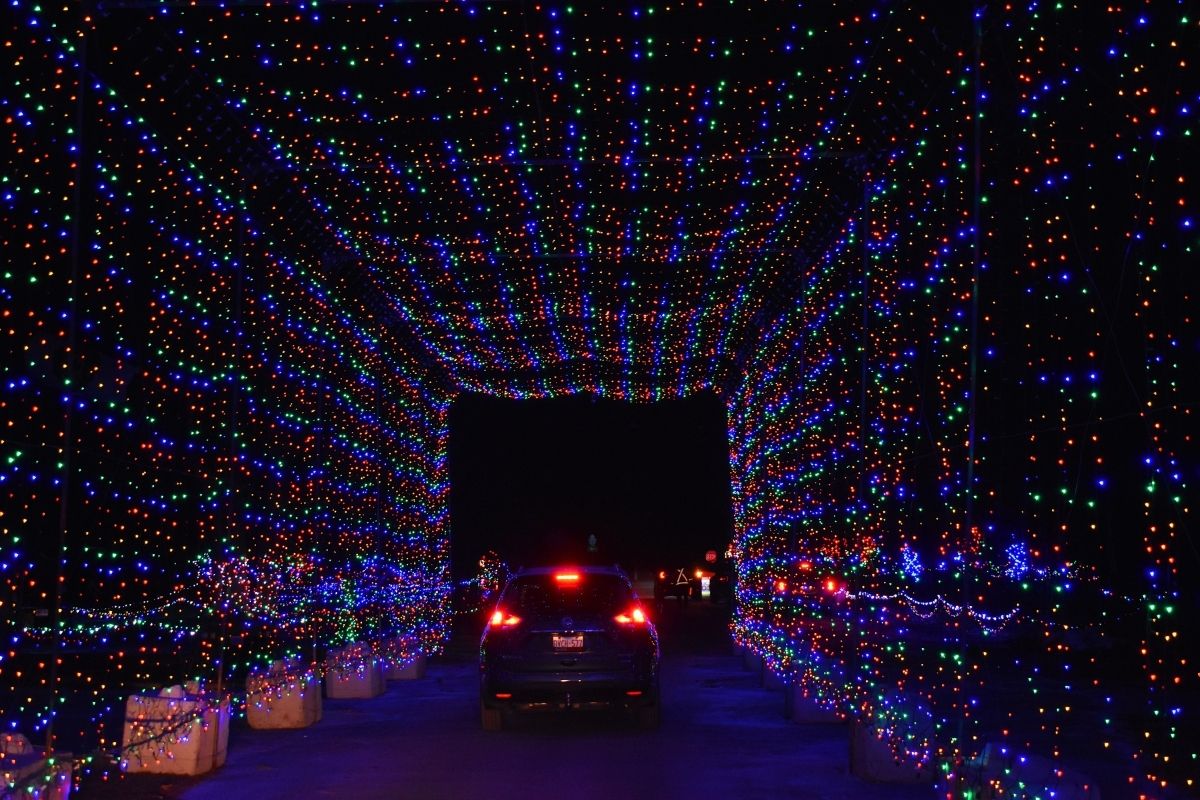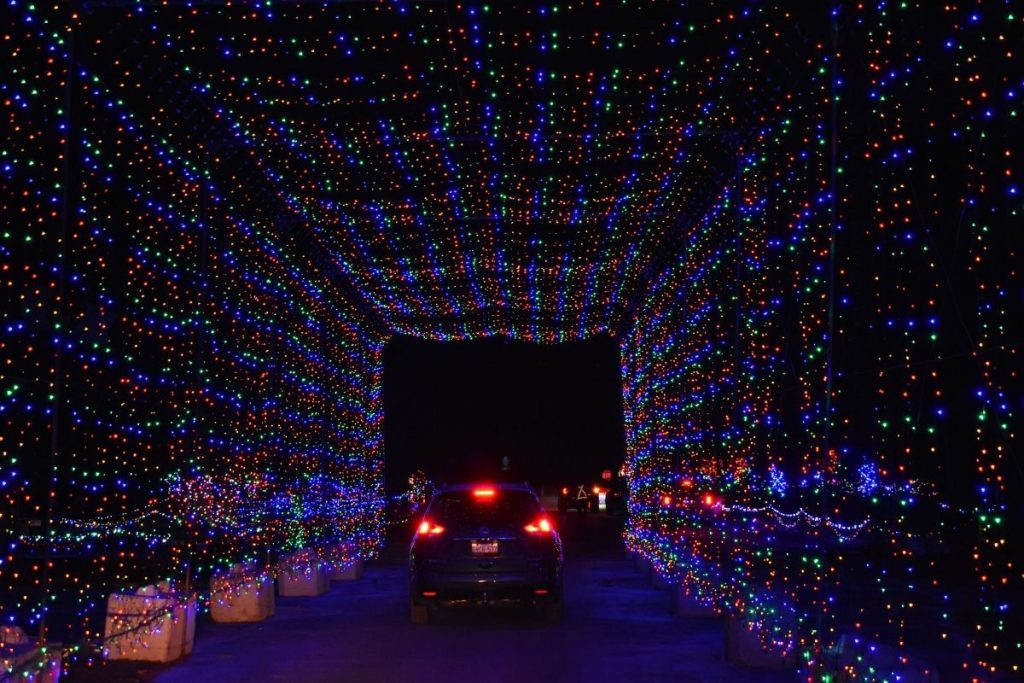 We love to pile into the car with the kids while sipping hot cocoa and checking out nearby holiday lights. Visiting Christmas lights is a great way to get into the Christmas spirit. Most of this year's list are based in Massachusetts (as that's where I live) but I do have a few options nearby.
During the pandemic, please be sure to check the event's website or Facebook page for up to date information as well as their COVID procedures.
Reminder: Buy your tickets early, as many are already selling out!
La Salette Shrine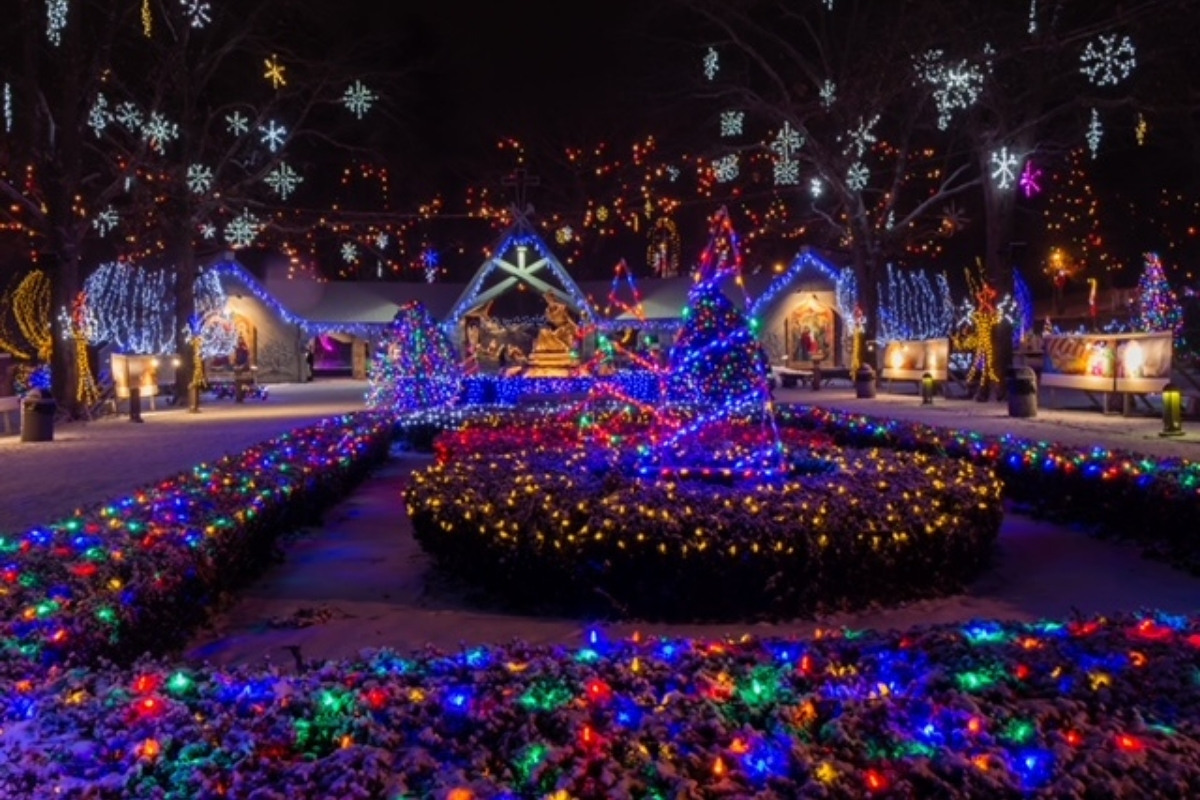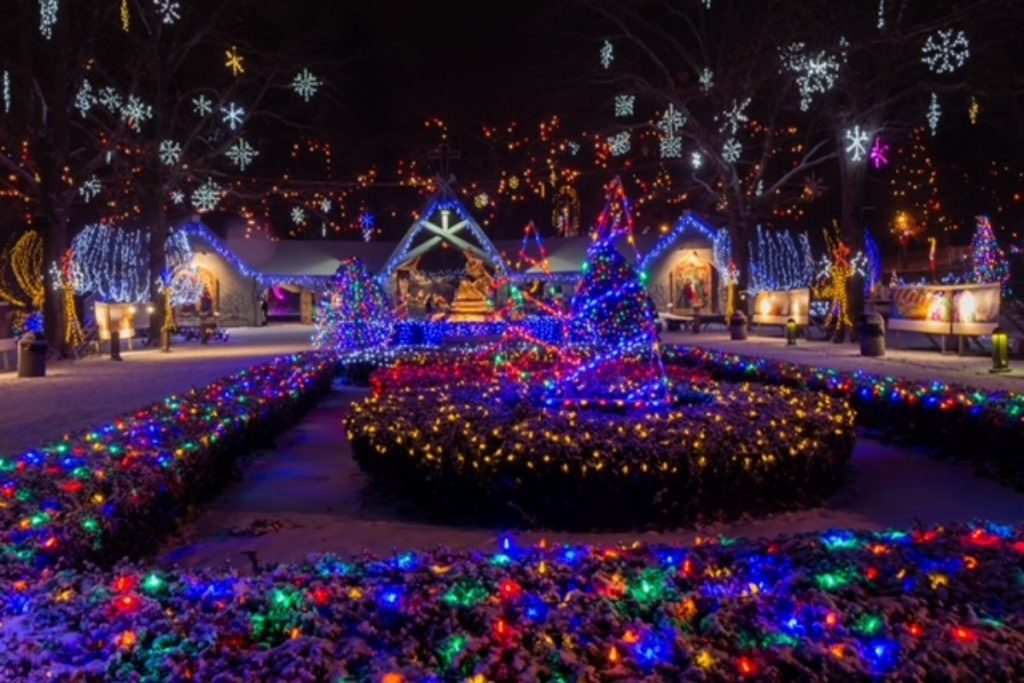 Located in Attleboro, Mass, you will find traditional holiday displays made up of over 400,000 lights at La Salette Shrine.
La Salette Shrine's Christmas Celebration of Lights is not to be missed. They are celebrating the 67th year! This year's theme "Light from Afar". Join them to celebrate the One who is "the light of the world" (John 8:12), Jesus the Christ.
It is free to visit and tickets are not required. La Salette Shrine is adhering to Covid policies such as being socially distance from others and wearing a face covering as you and your family walk around enjoying the Celebration of Lights.
While you are there, please take some time to visit the La Salette compound (that includes Shrine and Retreat Center). This offers a lot more than the very well know Christmas lights.
What to know before you go:
Bright Nights at Forest Park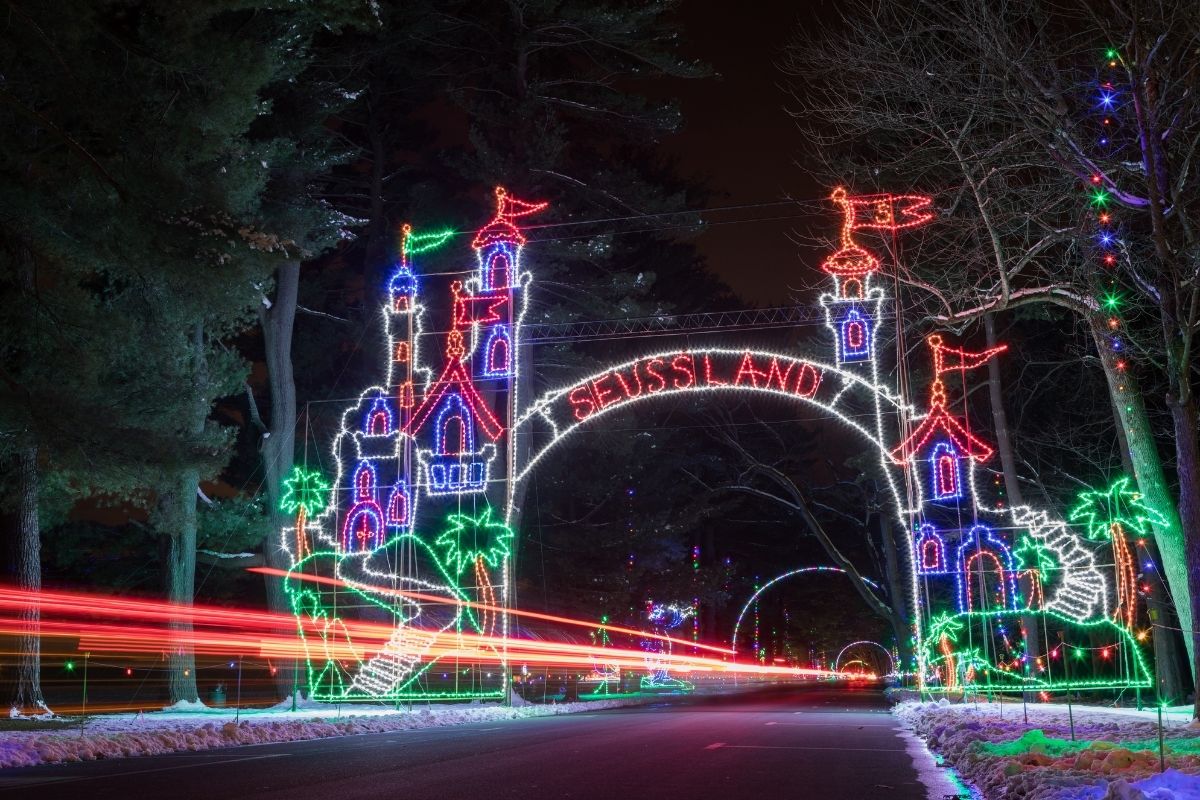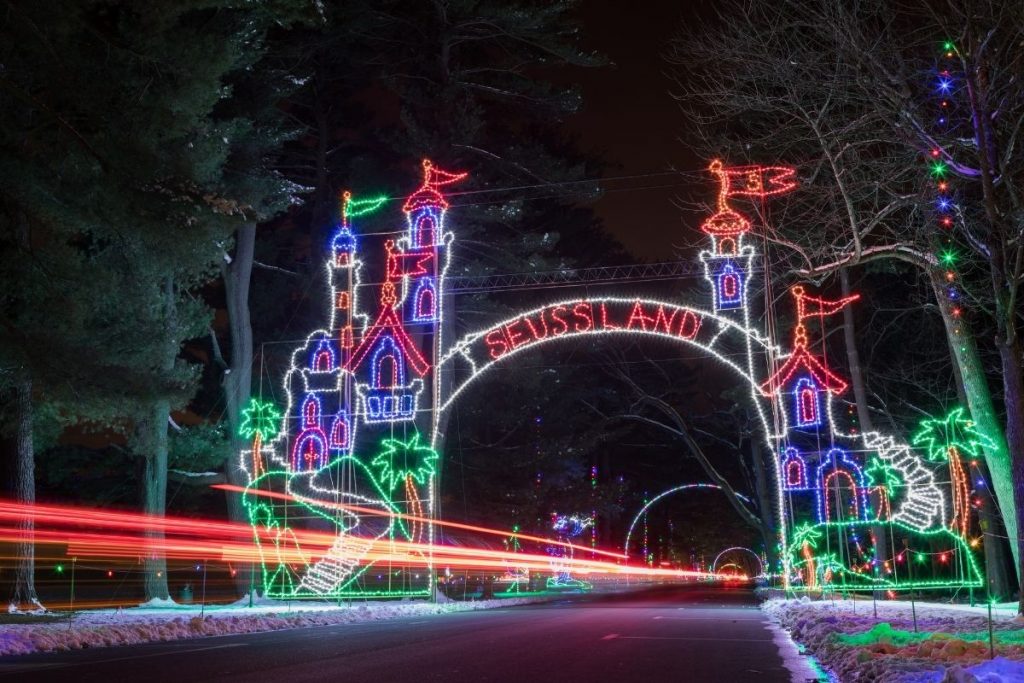 Since 1995, Bright Nights at Forest Park has been entertaining the Northeast with their holiday lighting experience. Drive along a 3-mile display with over 675,000 lights. Displays include Seuss Land, Winter Woods, Happy Holidays Springfield, Everett Barney Mansion and more!
Tickets are required in advance. Get your tickets online and plan your visit in the evenings from November 25th through January 6th, 2021.
What to know before you go:
Stone Zoo ZooLights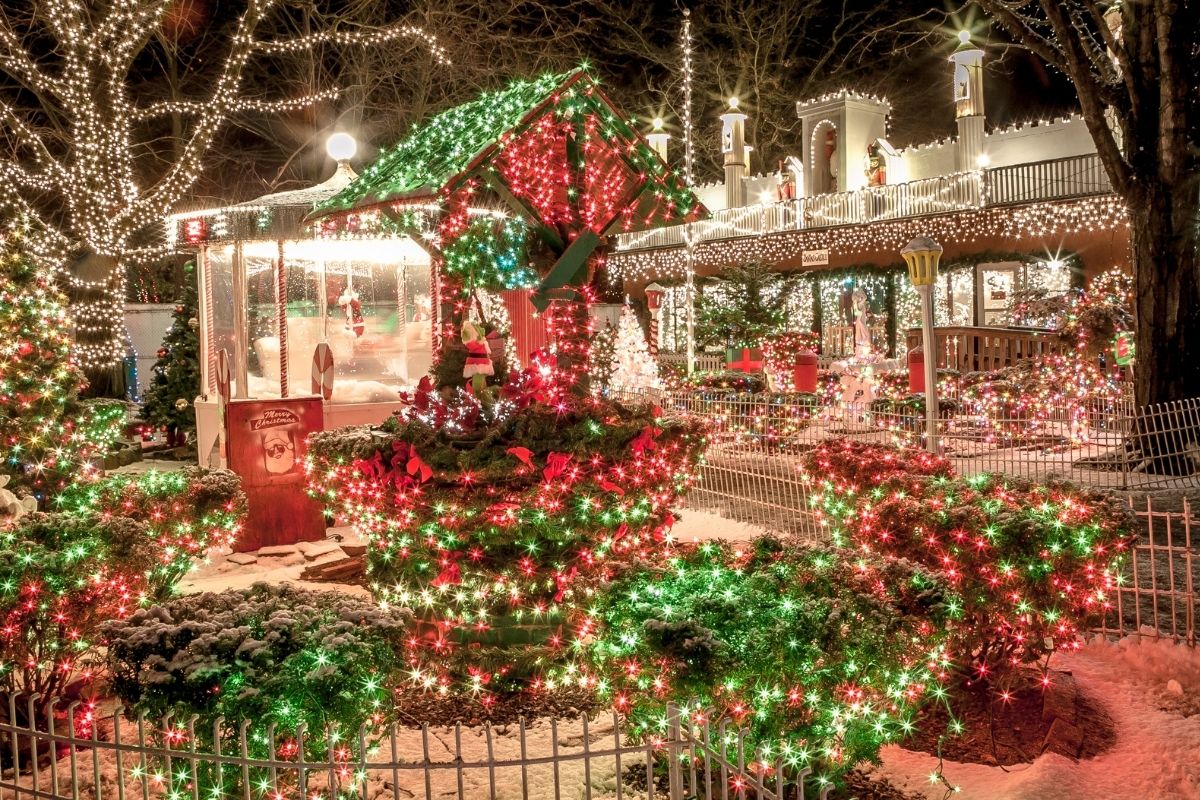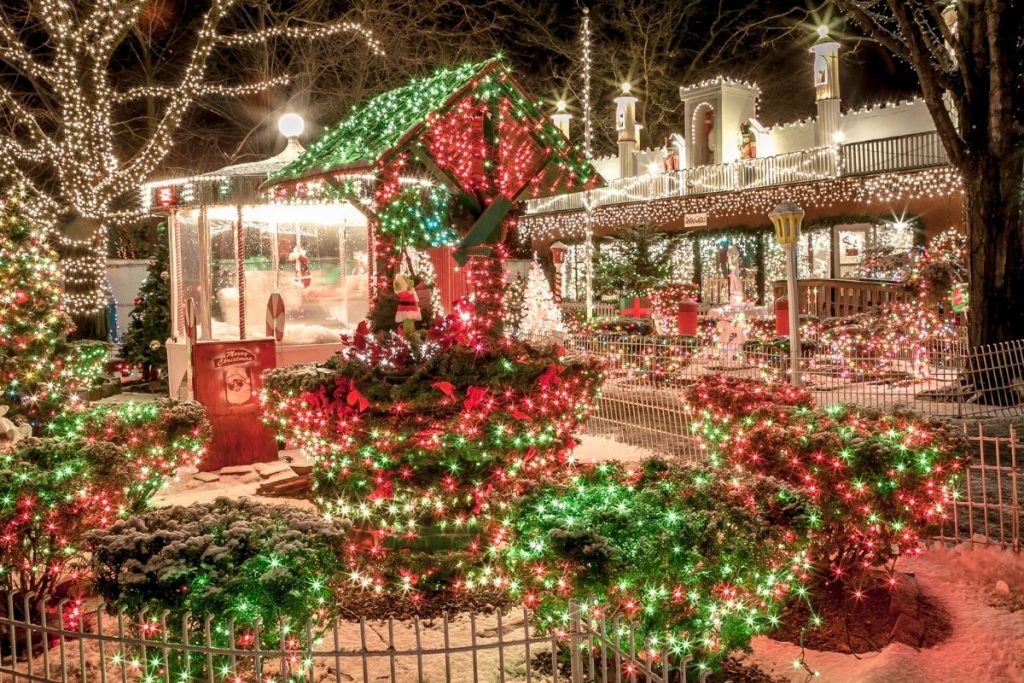 A unique way to see holiday lights this year is to visit Stone Zoo ZooLights in Stoneham, Mass. "This winter wonderland will take you on a one-way stroll through the Zoo, along tree-lined paths lit by twinkling lights. Spanning the Zoo's 26 acres, walk through the beautifully lit Yukon Creek and see black bears, a bald eagle, Canada lynx, arctic foxes, and even reindeer!"
Although, Santa won't be able to visit as he's done in previous years, you will still be able to get in the holiday spirit when you experience the twinkling lights at ZooLights.
Get your tickets in advance to ZooLights now to plan your visit between November 27 – January 3, 4:00 - 9:30 p.m. (Closed Dec. 25)
What to know before you go:
RELATED: ROAD TRIP TO THE ICE CASTLES IN NH
Celebration of Lights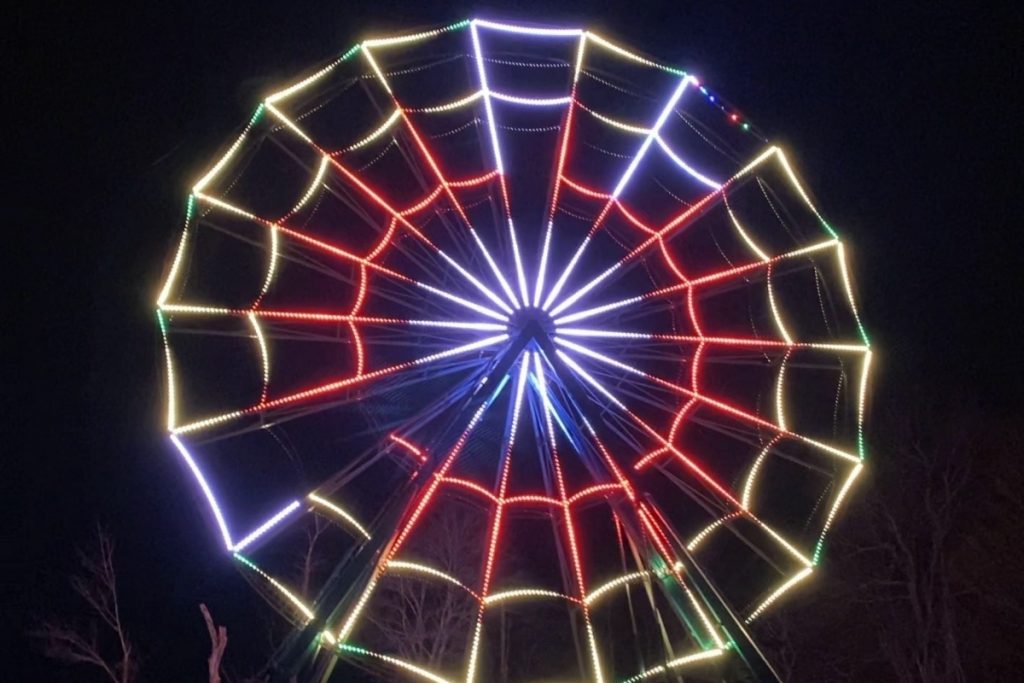 New this year located in North Central Massachusetts at the Bolton Fairgrounds is a new Christmas light drive-through attraction! Come visit the Lancaster Celebration of Light. Get ready to take a ride through an over 1-mile of roadway that will be transformed into a glittering display of over 1-million led lights and featuring an 90' Christmas Tree and 85' Giant LED Wreath.
Listen to music played through FM radio in your own vehicle during this safe, holiday experience.
RELATED: THE NEW ENGLAND CHRISTMAS BUCKET LIST
What to know before you go:
Magic of Lights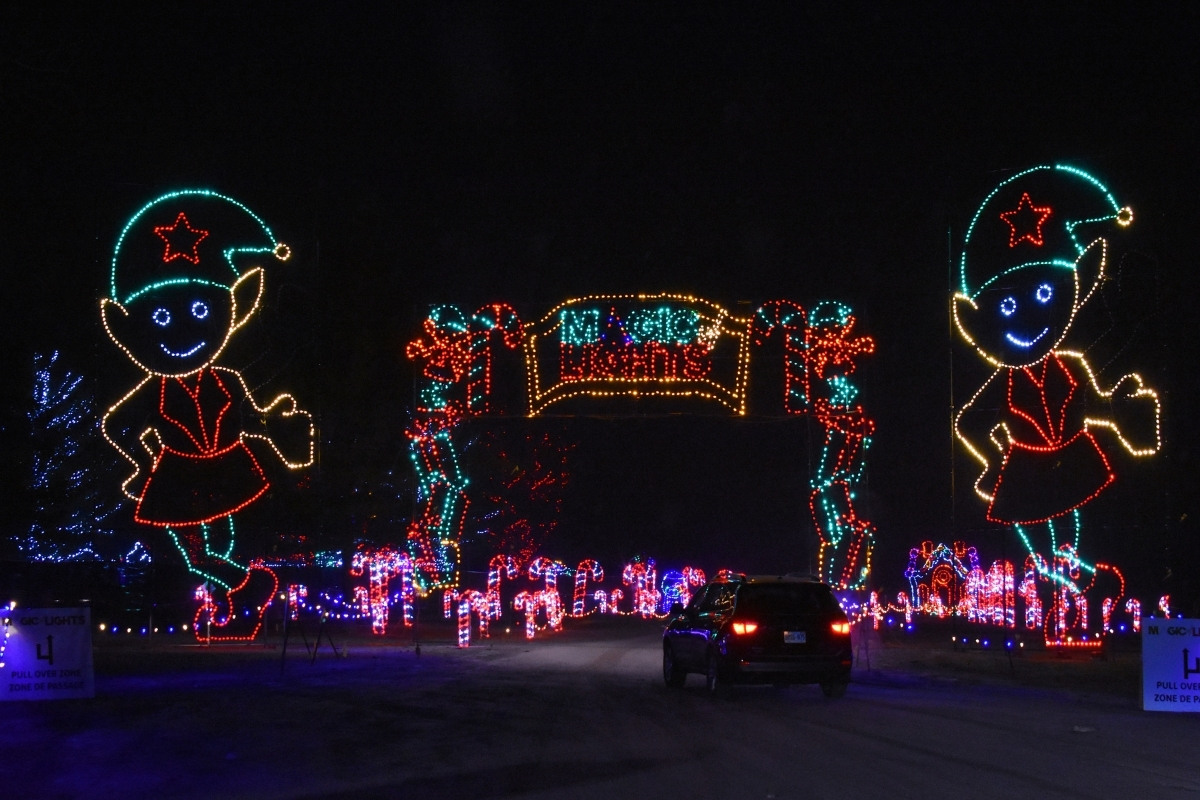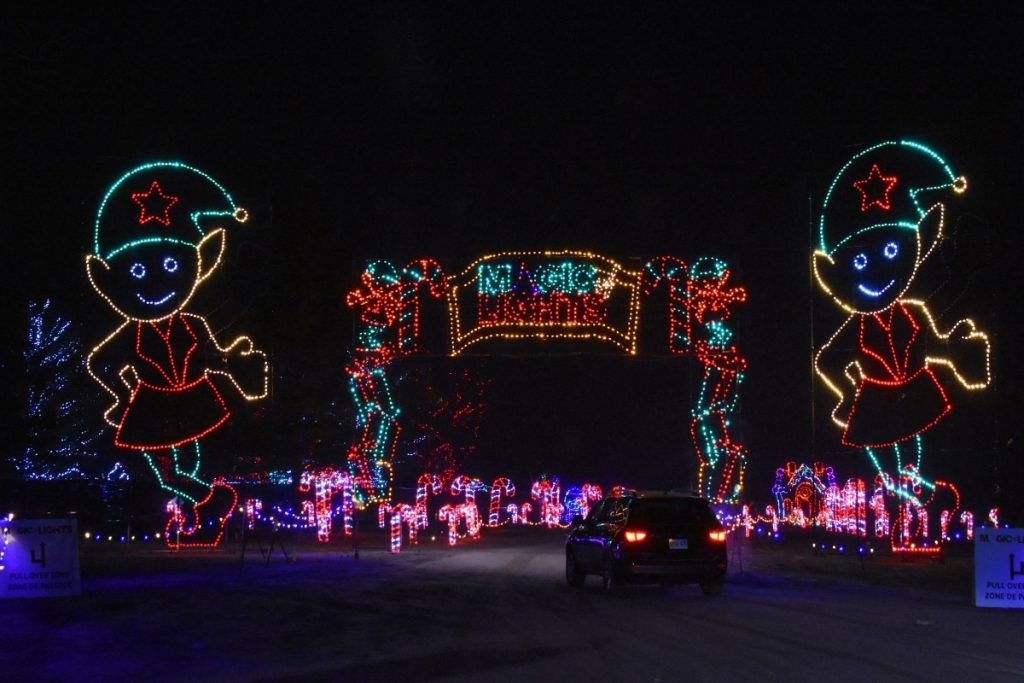 This year in Foxborough, Mass., Gillette Stadium will be hosting Magic of Lights by FunGuys Events. "The Magic of Lights drive-through lights experience will be at Gillette Stadium daily from Nov. 13, 2020 through Jan. 2, 2021 and features holiday-themed light displays using the latest LED technology and digital animations. Guests will enjoy the brand new drive-through Blizzard Tunnel and Magic of Lights favorites including the 12 Days of Christmas, Winter Wonderland and the Night Before Christmas, all from the safety of their own vehicle."
What to know before you go:
Holiday events cancelled for 2020
Unfortunately 2020 has also brought many cancellations of holiday activities we love to do. The following holiday lights have been cancelled for the upcoming holiday season.