The Ice Castles in New Hampshire is a must visit family fun to do attraction during the winter months. The Ice Castles are walls of ice, made by freezing over 10,000 icicles each day. Here there is over an acre of frozen walls, tunnels, archways, pathways and slides. This is an incredible and amazing place, that is definitely not to be missed if you are in New England.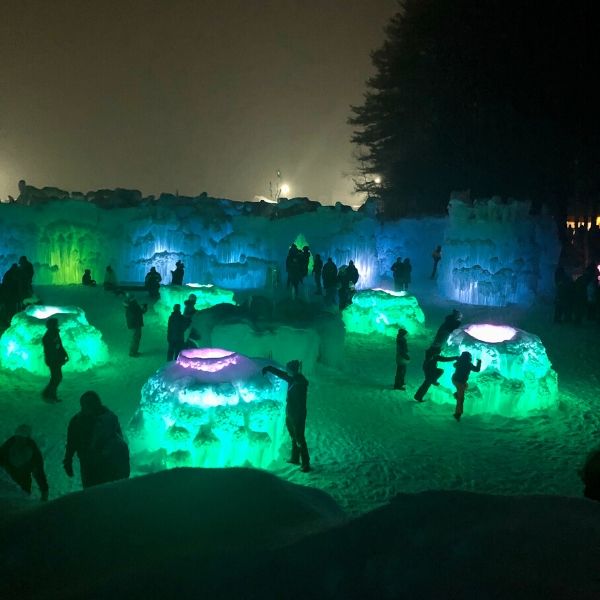 First Published: Dec 15 ,2016... Last Updated: Jan 8, 2021
The Ice Castles is a wonderful family adventure located in North Woodstock, New Hampshire. Only two hours from Boston, this is a trip you will want to find time to set aside to visit.
We've visited in both day light as well as at night time. Both offer an exciting and unique opportunity to see the magnificent walls of ice. It's nothing like I've ever seen before and a trip I highly recommend.
Best time to visit the Ice Castles
NH
About four years ago, we went at dusk and it was light enough to be able to see the fine details of the ice walls, towers, pathways. Going earlier in the evening was perfect when we had younger kids and it offered great photo opportunities.
This time around, we went later in the evening. It was dark, yet the lights of the Ice Castles were magnificent. Ever-changing color that has lit up ice carved tunnels, slides and walls. One minute it was pink and the next shades of green and then blue.
When is the best time to visit the Ice Castles in NH? Both were equally fun and I'd advise to go both times if you can swing it!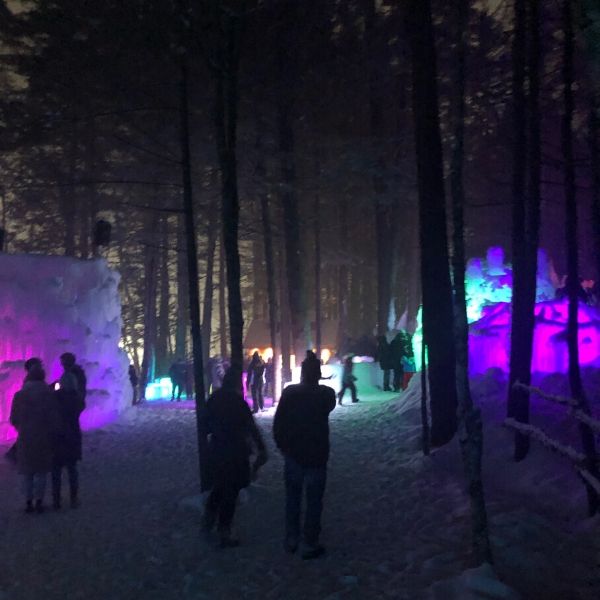 Tickets for the Ice Castles
Although, Ice Castles offer stand-by tickets, do not count on that to get in. The night we went, they had a huge sign that read they were sold out!
So before you go, know that tickets are sold on their website. Select exactly what day and time you would like to visit.
Enter times are in half hour increments.  And you must enter within in that specific time or forfeit your tickets. Show up on time to avoid disappointment. Also, keep in mind, the Ice Castles in North Woodstock, NH are closed on Sundays. Keep reading to get a discount code on your ticket purchase!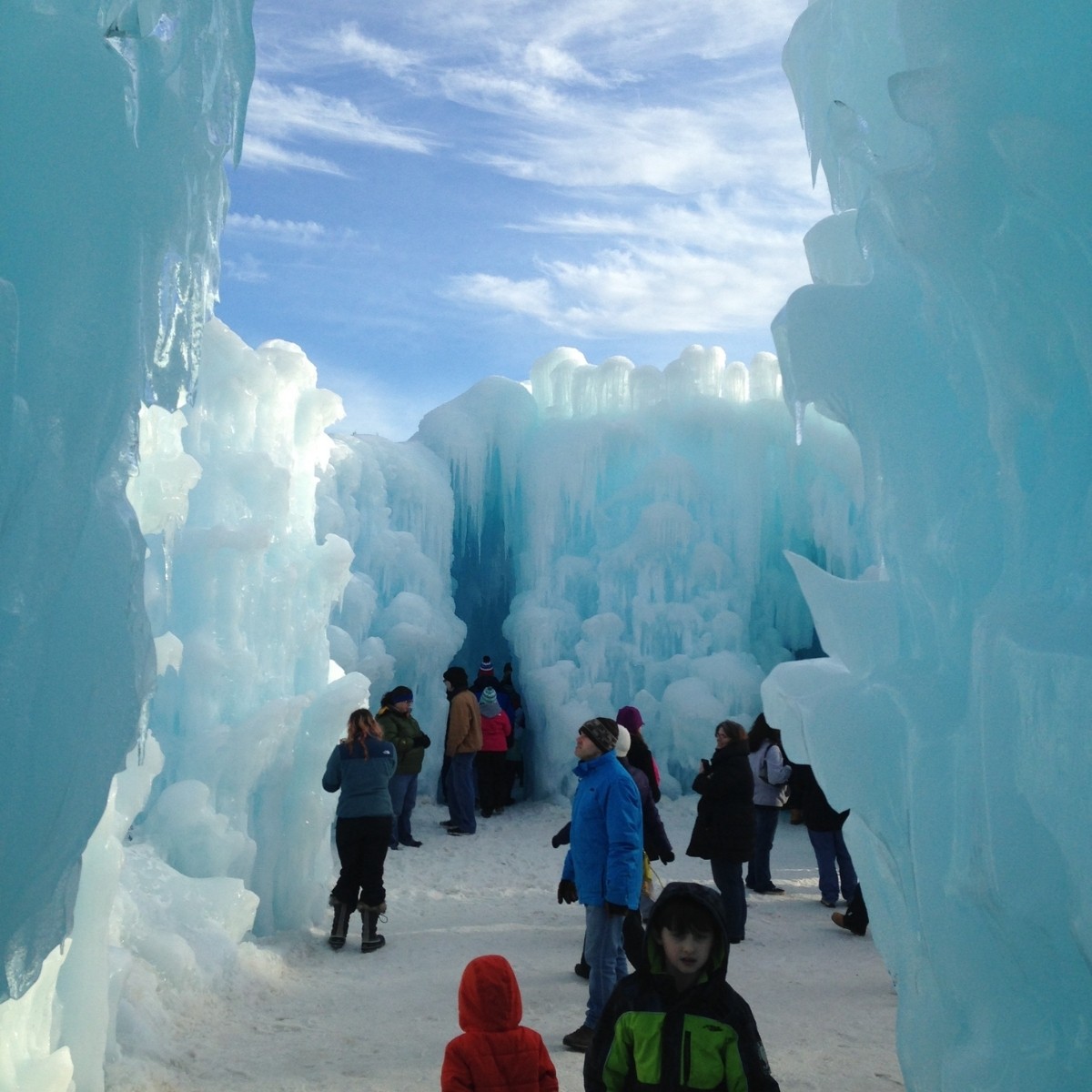 Have a positive attitude
After purchasing my tickets online, I started to read the reviews on various travel sites. Some loved it (like me) and others thought it was overpriced for what there was to see and do. But don't let those negative reviews get you down! Go in knowing this is a unique attraction. One that you don't get to see everyday! And did I mention, made by hand? Yes, that's right. Worked on and groomed daily.
RELATED: March is Maple Season in New England - where to visit!
Appreciate and be amazed! Smile and your kids will too. Take pictures and enjoy! It was snowing when we went, so they laid down on the ground and began to make snow angels. Why not?! They loved it because they got to be kids... Exploring, sliding, touching, exploring.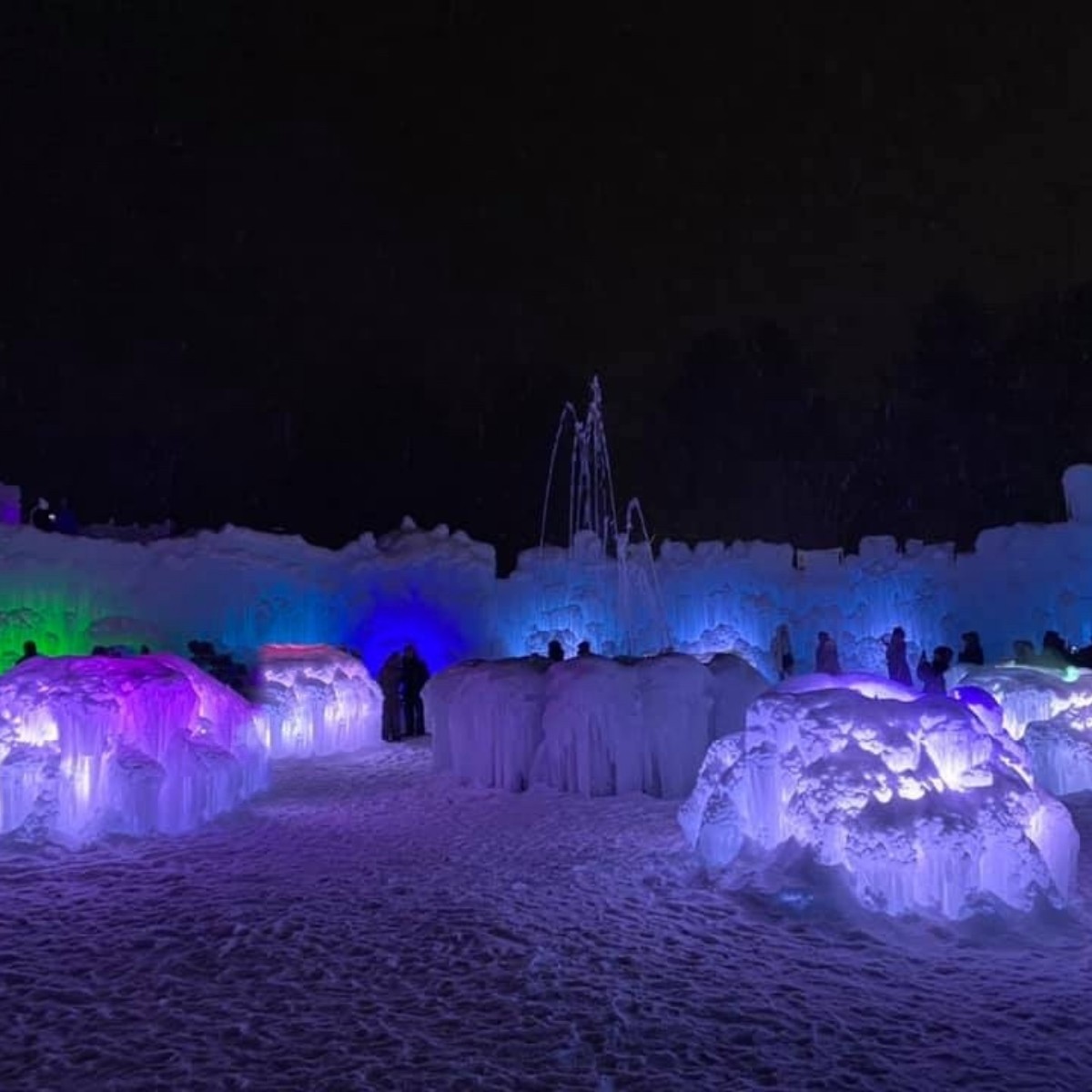 Dress for the cold
Put your kids and yourself in snow pants! And boots, and hats, and gloves, and a winter coat. Layer it up - you get the idea. It will be cold, so dress for it! There is no fun being cold.
Prepare yourself that you will be outside and enjoying all the elements of winter. If you and/or your kids will be climbing through the tunnels or going down the slide, you want your child to stay warm and dry. I cannot stress enough that everyone should be wearing snow pants. Snow pants may feel funny or even make a noise when you walk, but being warm is essential if you want to have fun here!
Also, boots. The flooring is made from crushed snow/ice. Winter boots that grip are the best to wear. There were parts that were slippery, because you know it's all made of ice.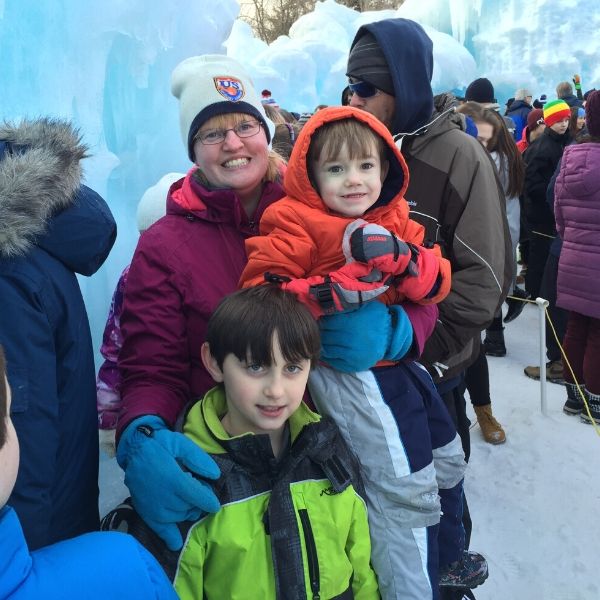 Have fun
A slide? Tunnels to explore? Hell yeah! And my kids weren't the only ones to explore these things. I waited in line with the kids to go down the ice slide. It's a fun and a unique experience. There are colorful lights within the tunnels.
We all loved it. We easily spent an hour and a half there. My kids actually wanted to stay longer as they were playing and exploring and making snow angels. New to us this time around, is a snack bar which had goodies and hot cocoa!
The Ice Castles of New Hampshire is an ice playground for all ages!
COVID Precautions
Now in the new normal of COVID, it shouldn't come to a surprise that guests must wear masks, keep 6-feet apart from others not in their parties when seated and sanitization stations will be available for guests. For the full list of precautions Ice Castles are taking during COVID, please visit their website. For information about leaving your state and visiting New Hampshire, please check ahead of time on each of the state government pages.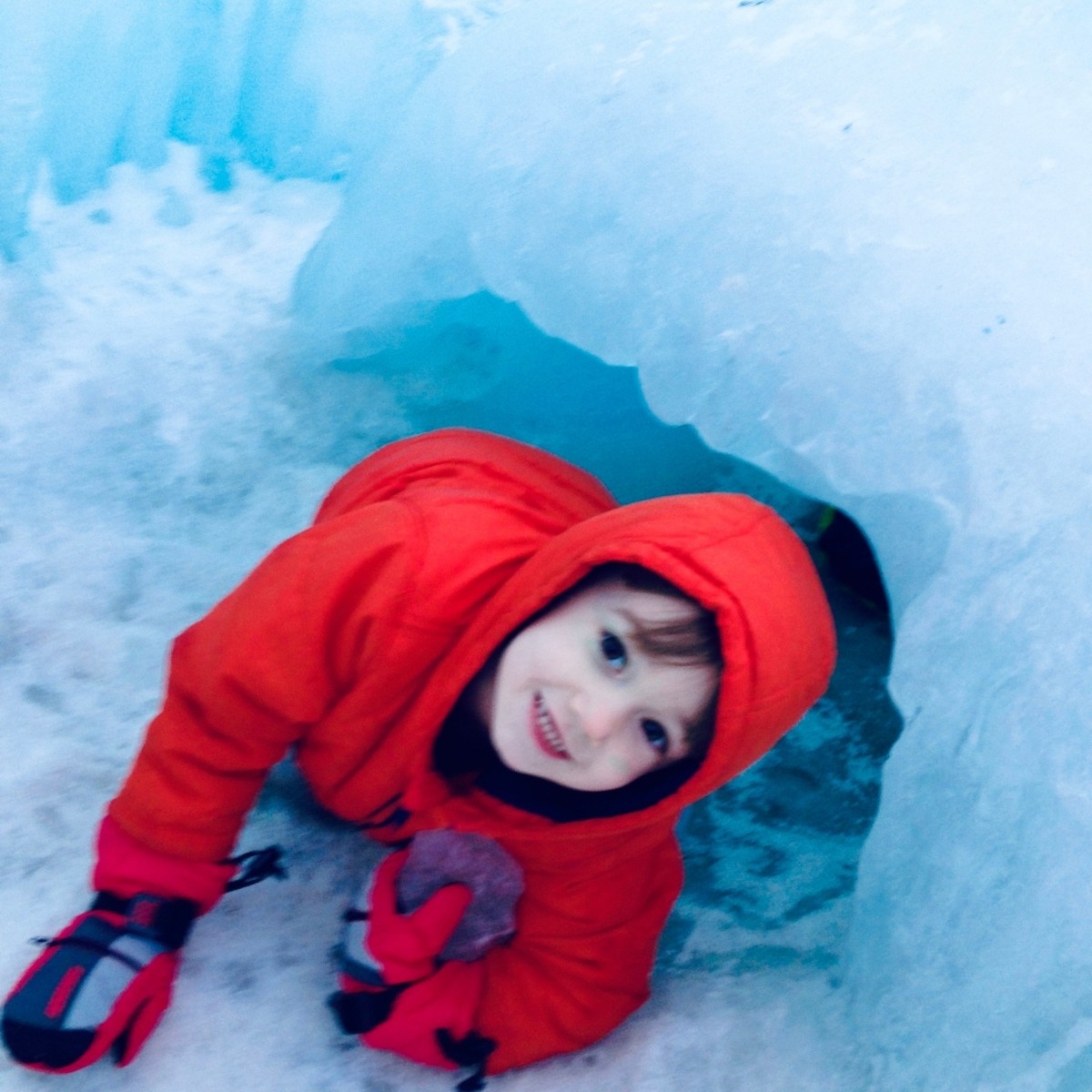 SaveSave
SaveSave