These tips are essential for anyone booking campground reservations. Learn from our mistakes as we didn't realize we had to book months in an advance to even get a decent spot. We also learned a few things to ask when making camping reservations.
Back when we first got our first pop-up trailer for weekend camping, we couldn't wait to get the kids family camping outdoors.
Full of excitement, I went to Facebook and asked my local friends for their campground recommendations. We got lots of feedback right away and a couple of people had actually mentioned the same campground.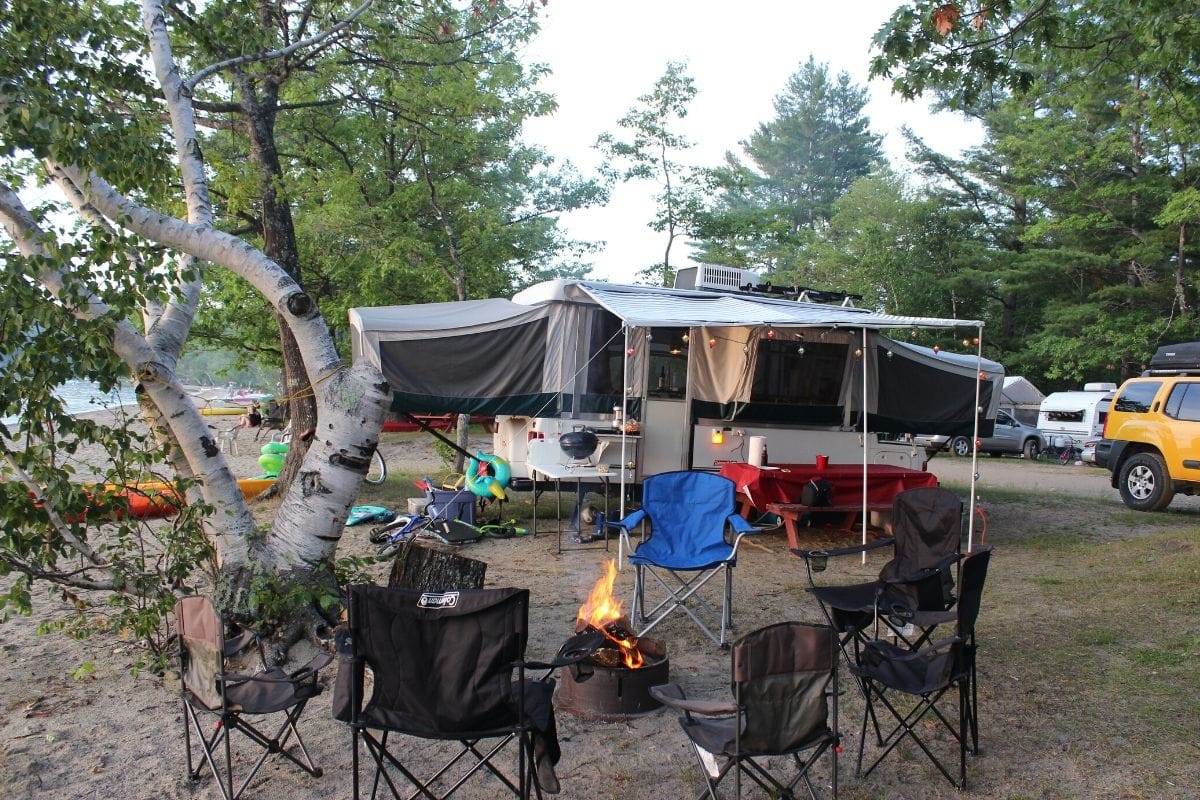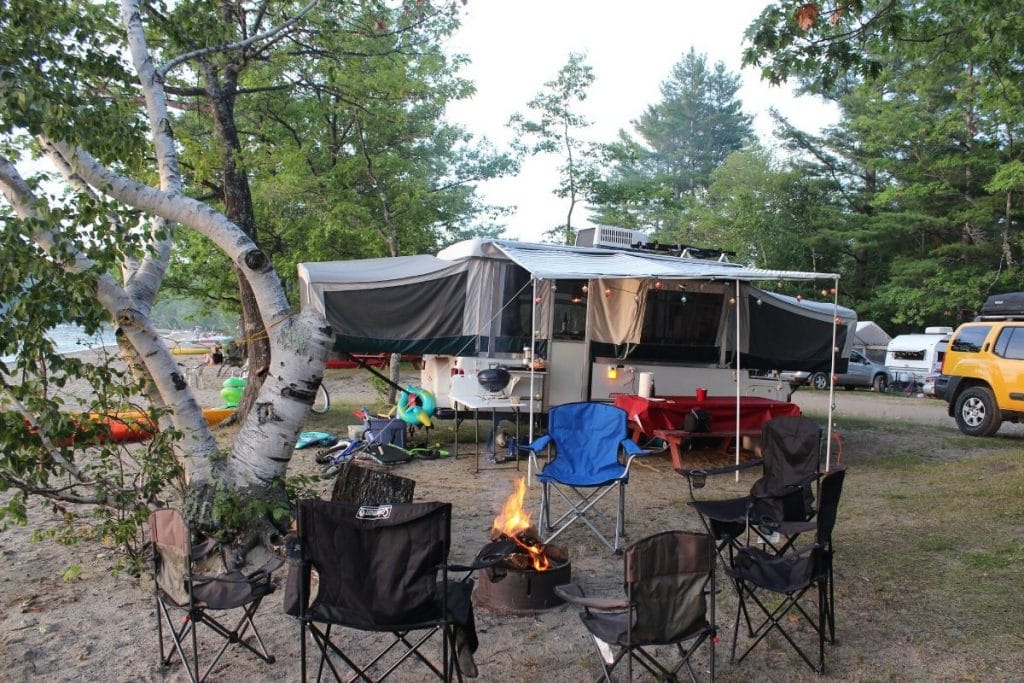 First Published: Apr 11,2017... Last Updated: Feb 28, 2021
Finding a campground
I couldn't wait for June to get here. Finally, June 1st I gave them a call to book a site. What a surprise I got when I found out they were completely for the entire summer. What?! But it's not even summer yet?! Kids are still in school. I was told I should have actually called in early April to reserve for the summer months.
Well, we were able to book at some places and we had a great time. Yet, I was disappointed to not be able to stay at the campground that was recommended by our friends.
Fast forward 9 months later, I called this same campground in April. Not only was I able to reserve a weekend there for my family, we were given choices on which spot we wanted. Lesson learned!
Here are my best tips for booking a campground and reserving your perfect spot!
Do the research
Remember how I wanted to camp at the place all my mom friends had recommended? Here's the thing, figure out what what works for you and your family. We went to so-called popular place and it was just that - way overcrowded. It was not something I would have picked for our family at all.
The first step in booking a campground is of course to decide which campground you want to stay at. There are two ways to go about doing this.
Research campgrounds
Research things to do in the area
If you'll be just staying in the campground, then just research campgrounds you like near you or pick a specific state.
If you think your family would enjoy doing excursions from the campground, then find family fun things to do. Visiting Storyland or Santa's Village in New Hampshire this summer? How about a trip to Six Flags New England? Or a trip to hike the Green Mountains and eat Ben & Jerry Ice Cream? Once you figure out where you want to go, it's time to decide on what campground.
Where to find a campground
A list of campground directories to all the New England states, is what I needed. Another option is to check state parks and national parks near you.
If you decide to ask friends or family for camping recommendations, be sure to ask them what they liked and didn't like about the campground. This will aid in your decision on whether to pursue more research or skip it. A recommendation goes a long ways in my book, however, I wished I had asked more questions before deciding to stay there.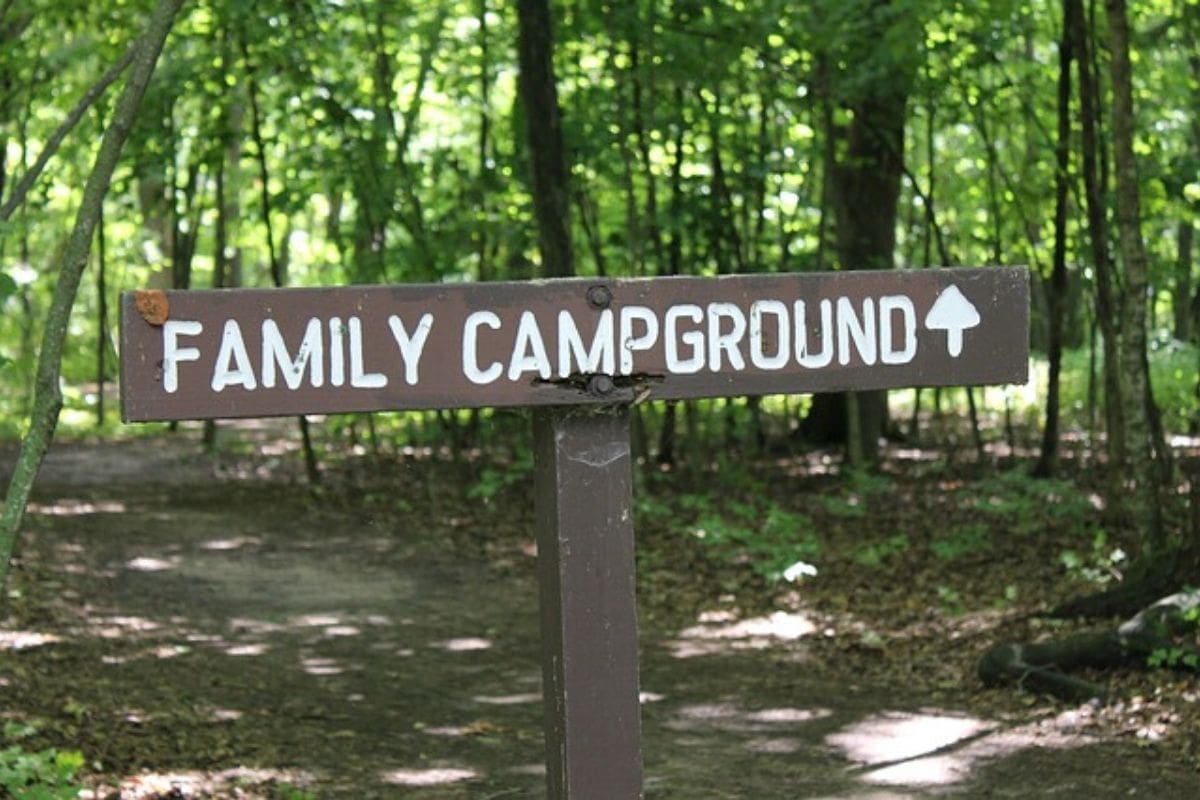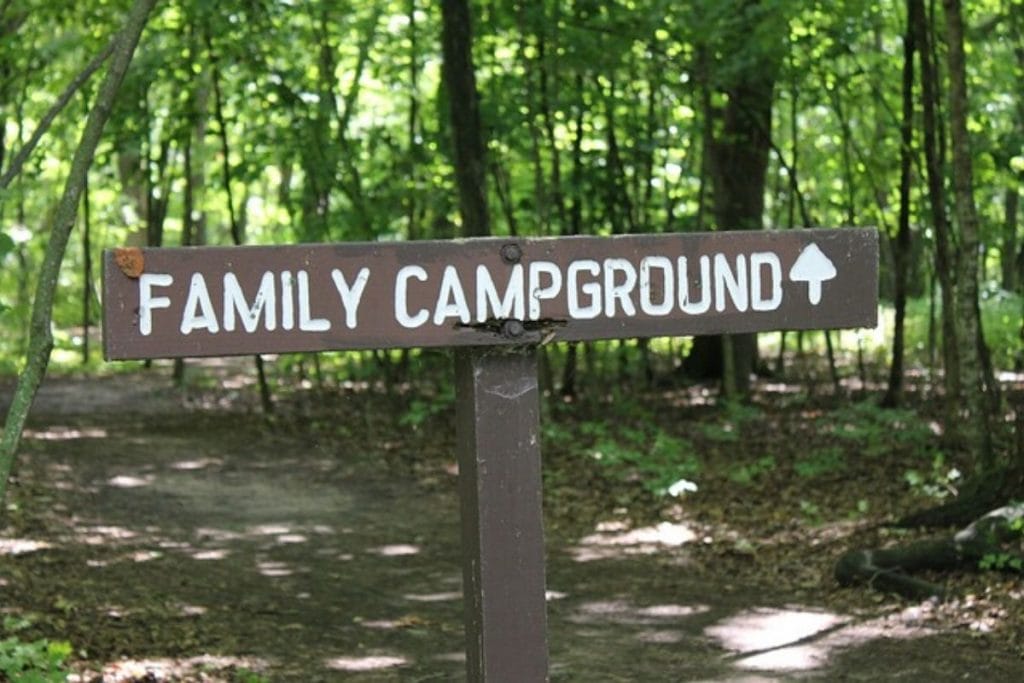 Ask questions
When booking a campground reservation, don't trust that they will put you in a nice spot because they are easy to talk to on the phone.
Seriously, you may call up and start swapping stories about your kids or travel adventures, but they want you to book a site with them. Of course, they think all their sites are amazing. But are they for you and your family?
We once ended up in the area where they put all the tent camping folks. Well, it wasn't ideal for us at all! It was far away from "civilization" and that may have been fine for most, but we had littles and it wasn't near the playground and kind of annoying to have to trek so far to things. I had no idea!
Here are some questions to ask yourself or the campground owner when determining the location of the site in the campground.
Do you need to be by the bathrooms or playground, because you have small kids? We've gotten great sites close to everything when we requested a bathroom location, however, keep in mind, it may also be noisier when trying to get the kids to sleep at night.
Would you prefer to be closer to the camp store or activities at night?
Are you looking for a campsite with more of a "woodsy" feel and want to be away from it all?
Are you able to park your campsite or do you have to carry everything to the site. (Be sure to ask this it will help a lot when it comes to packing!)
Do you need water and electric? (Most sites do, but always good to ask.)
Does the site come with a fire ring, picnic table and trash can? (Although most sites do provide these basic items, not all campgrounds are the same!)
Do they cater to families and kids? What activities do they offer? Are the free? (Some campgrounds have fun games like candy bingo, or a dance party; often times a nominal fee is charged to participate which goes towards the cost of having the activity.)
Are there state parks and/or hiking trails nearby? Will they provide maps?
Many answers of these questions, can usually be found right on the campground's website or Facebook page. If you can find the answer to your question, before you book whether it be on the phone or online, call them or email them and ask them. I can't stress this enough. Please don't assume. Just ask.
Book early
I know I've covered this one already, but it bears repeating. If it's February or March and you want to go camping this summer...now is the time to research.
Early spring is the time you should be booking your campground reservations for the summer. Now that you have a list of places you'd like to try out, select a few dates.
Contact the Campground
Call the campground or go online to reserve. You may get a faster response and your questions answered by calling. But, if you are flexible on site location or weekend dates, then the online reservation works well too.
If you aren't sure, tell the person when you call to reserve, your situation and ask them what campsite they would recommend. People love to give their opinion and we've gotten some ideal campsites this way! For example, have a toddler potty training, tell them you need to be near the bathrooms. There were some spots that are seemed such a long walk away. Great, I look forward to that spot now away from the door banging shut, but when they're little, close by bathrooms are ideal. Especially if they have other amenities nearby like a sink for washing dishes.
If the campground you want has no vacancies, ask if they have a wait list. Or try them another time, people do cancel and you might be able to snag that last-minute cancellation! It's always worth a call.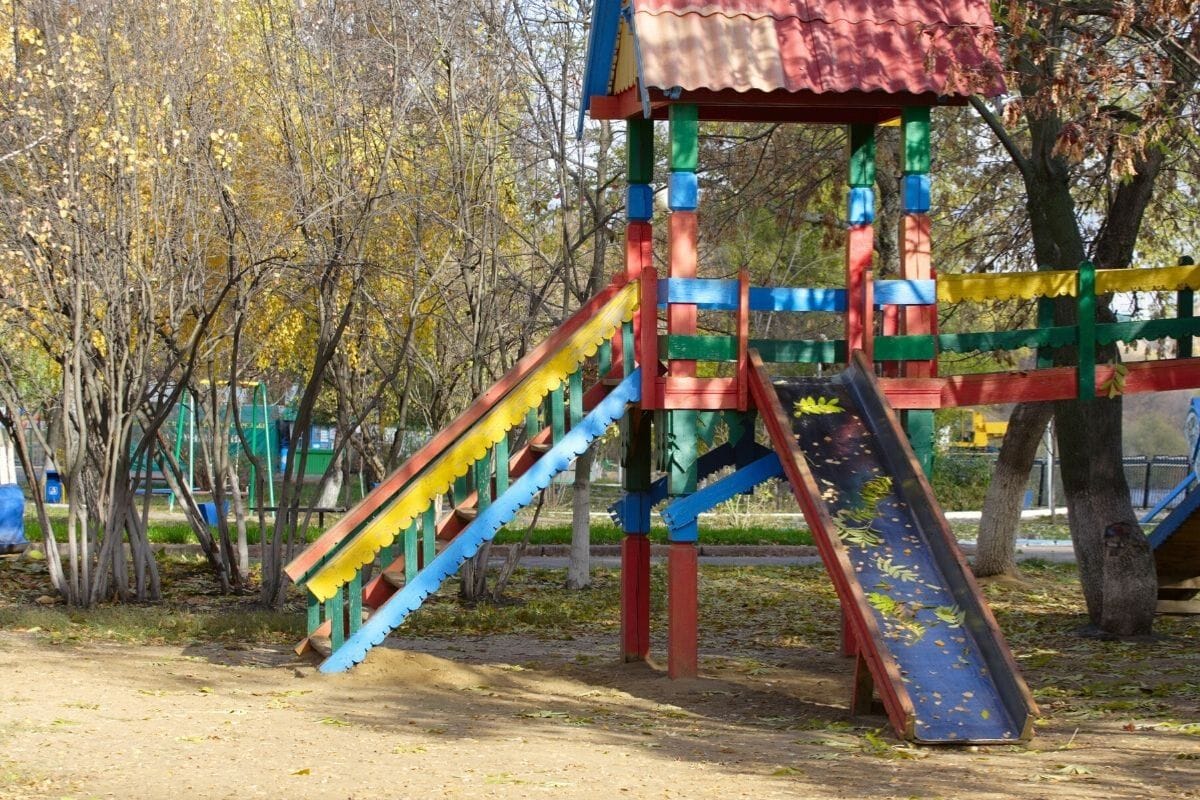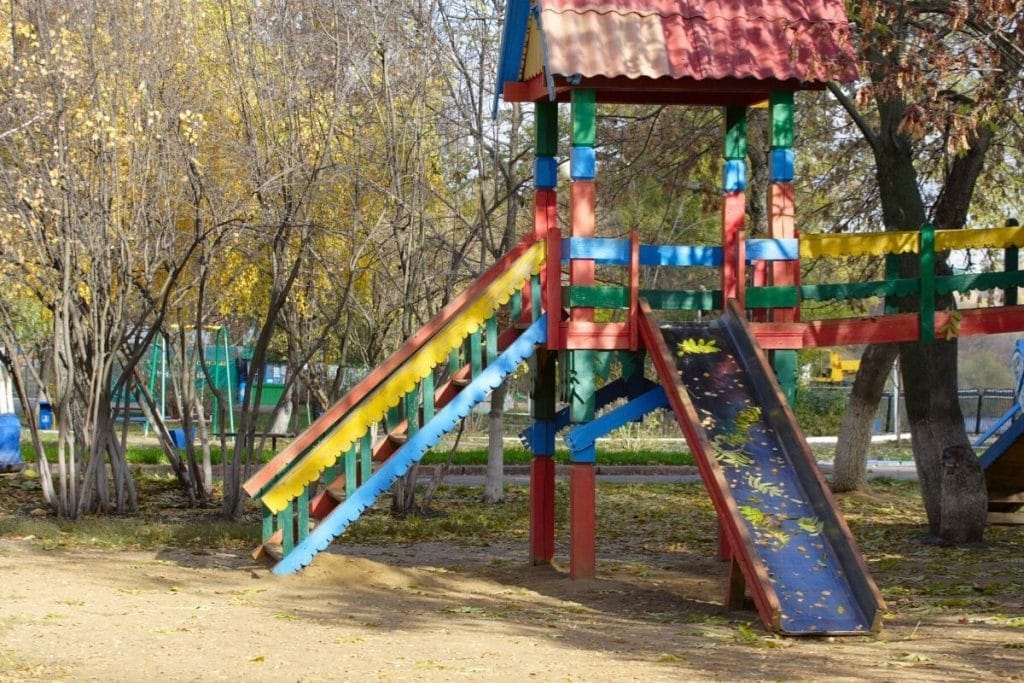 Check the cancellation policy
Life happens, the kids get sick, an event comes up, the in-laws come to visit. If you need to cancel, most campgrounds will let you cancel your campground reservations, minus a small deposit if you cancel within their time frame. Before you reserve with the campground, check their website to see what it is or ask them when you call them on the phone.
Have fun
Don't forget why you are going camping in the first place! My kids get to play in the sand and dirt. We get to enjoy being outside and we all seem to sleep better with lots of fresh air around us. Whether you will be taking a trip up north or down south (and by south for me, I mean Connecticut or Rhode Island), camping is a fun way to go.