A weekend in the Berkshires is great any time of year, but our favorite season to visit is the fall. The leaves are turning colors, the country roads, the farm stands, so many hiking trails, shopping and more!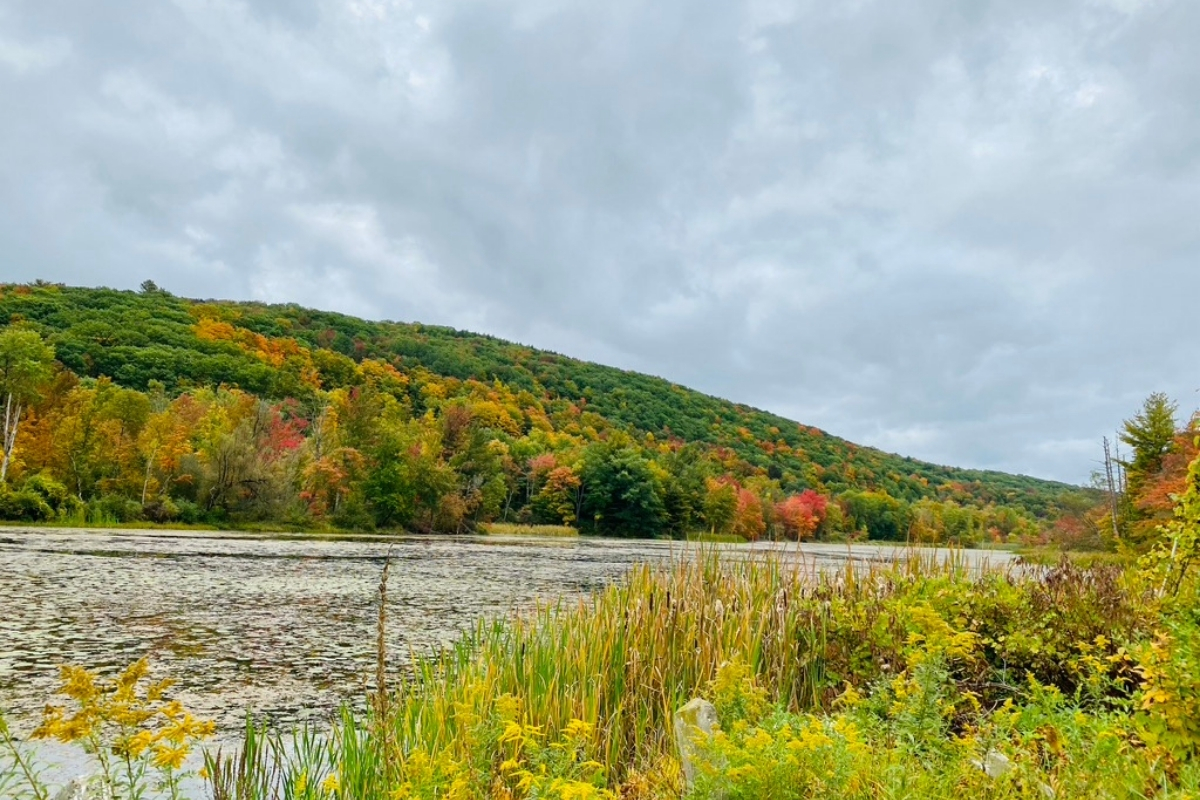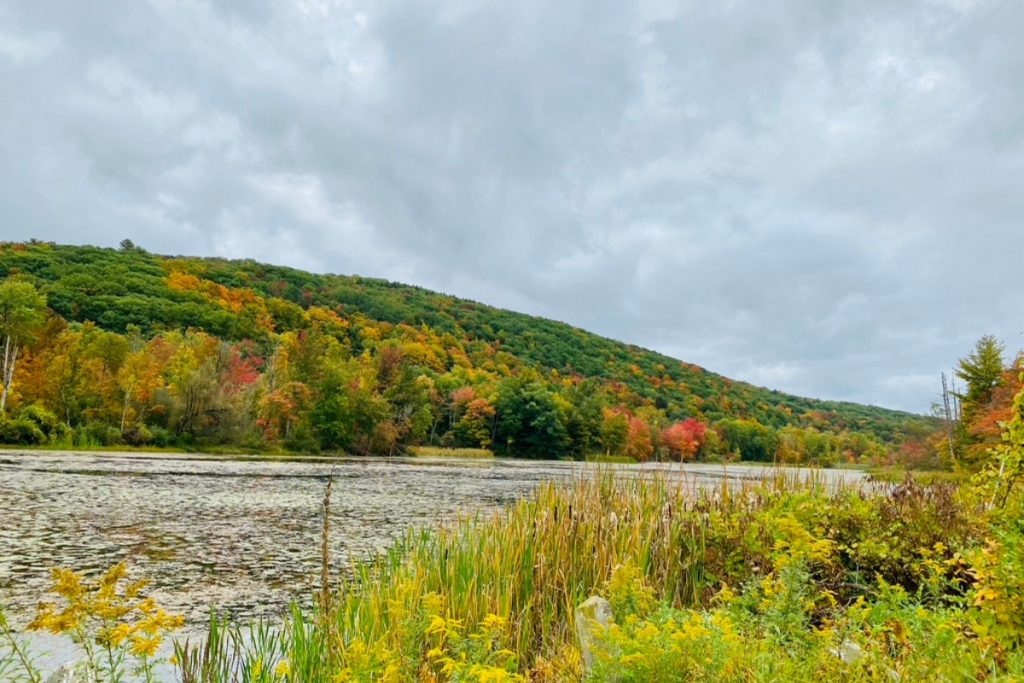 We recently went on a weekend in the Berkshires. It was a family trip to see the fall foliage. Not quite peak yet, however, it was still spectacular and a fantastic trip. You know how you do something and it's so fun, you want to share it with everyone? That is one of those trips!
Here are the details of our driving trip. I hope these places give you inspiration and ideas on where you should go when you visit for a weekend in the Berkshires of Massachusetts.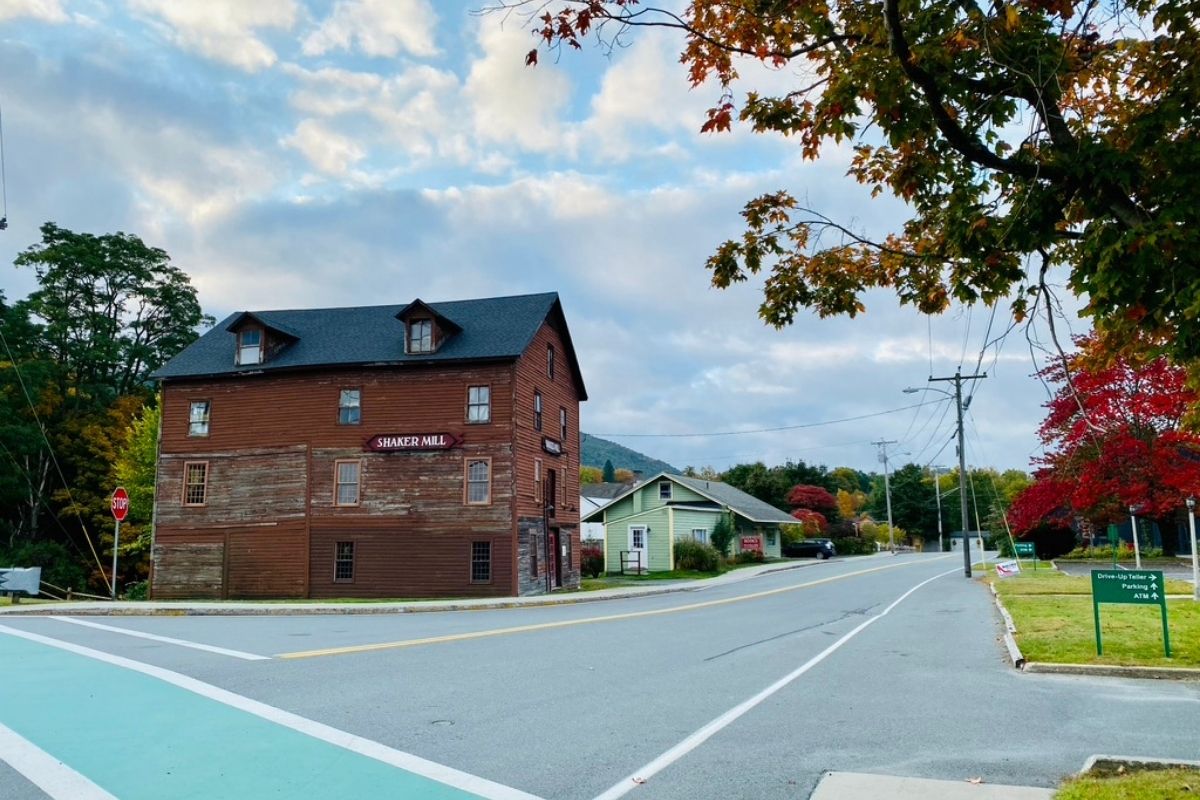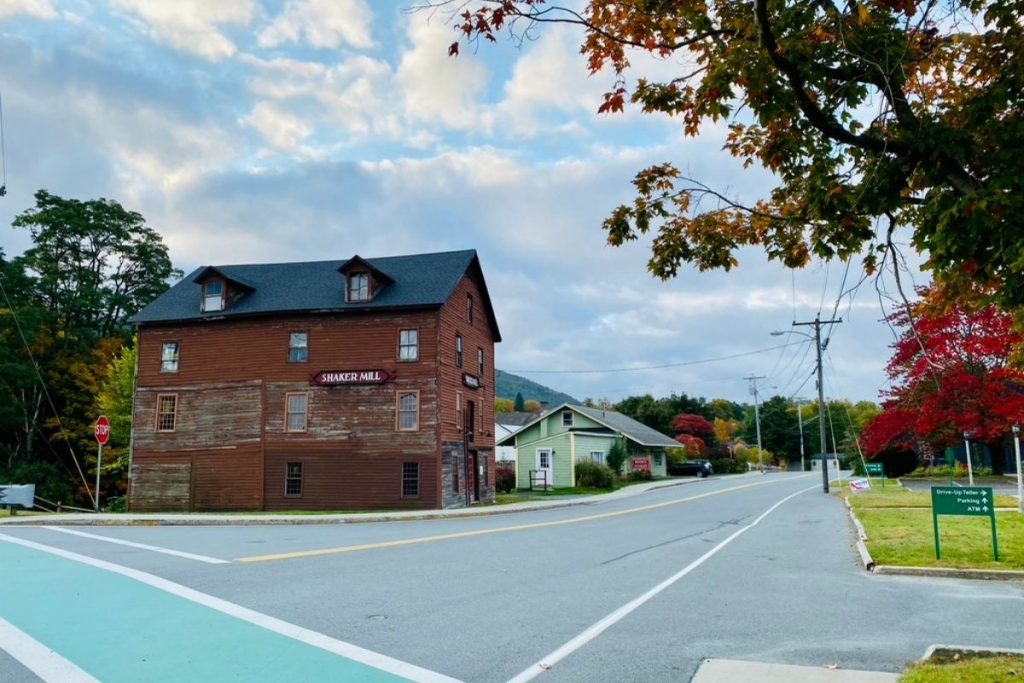 We stayed in a very cozy bed and breakfast called the Shaker Mill Inn. It is located in West Stockbridge. This small town is picturesque of New England. Besides the Inn, it also has a book store, coffee store and a couple of restaurants.
Where should I stay in the Berkshires?
The Shaker Mill Inn in West Stockbridge is a cute and cozy Inn that caters to families and pets too. John & Patti have been innkeepers here for two years. We truly enjoyed our stay here so much, I couldn't wait to tell everyone about it!
The Shaker Mill Inn follows cleaning and food handling techniques as recommended by the Health Department. They have a contactless check-in and checkout. Also, each room has a private entrance!
The innkeepers, John & Patti Campbell were amazing hosts. I'm the type of person that notices all the little things, and there were a ton of small ways that the room we were in was like being at home. The room was clean and well-kept. It was also filled with breakfast items, such as orange juice, milk assortment of yummy pastries, cereal, oatmeal, microwave mug cakes, hot cocoa, coffee and creamer. There was also a small refrigerator, toaster oven, microwave, coffee maker as well as all the silverware and dish ware we would need.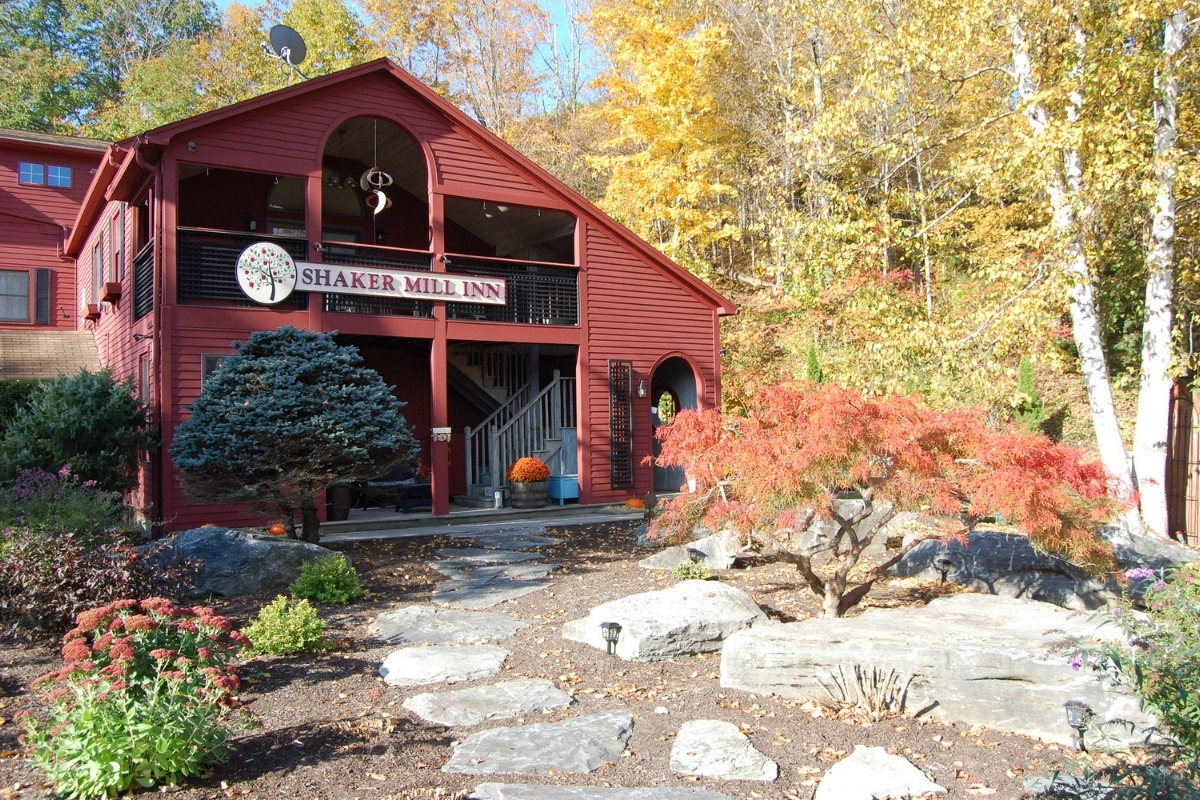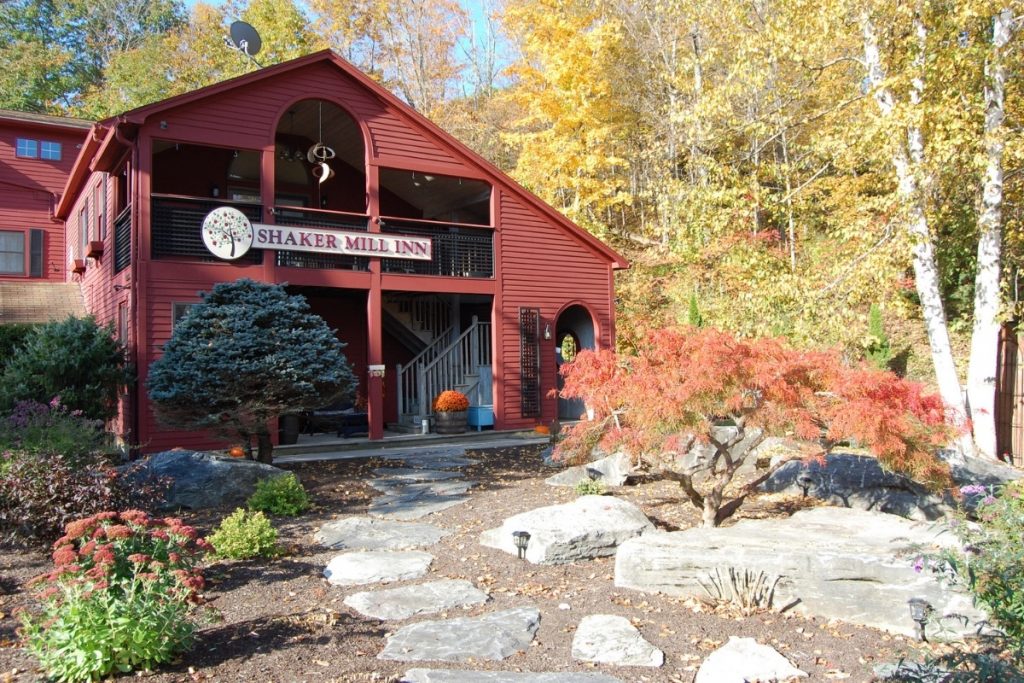 Upon arrival there was a complimentary bottle of wine. Bringing a dog with you? Yes, it's also dog friendly. Let them know ahead of time and there may just be a a few dog treats!
Although there is coffee in the rooms at the Shaker Mill Inn, if you are up for a walk in the morning, head on over to No. Six Depot, which is a very easy walk from the inn. Order your coffee and treats ahead of time and limit the time you need to wait for your order!
Also, if you would like to eat dinner in town, check out Rouge. We were too late to get a reservation, so opted to get take out. We ordered online and picked it up complete with drinks from the restaurant as well. Husband and I enjoyed dinner out on our private patio at the Shaker Mill Inn, while the boys used the free wifi. A total win!
Norman Rockwell Museum
After having breakfast, we headed over to the Normal Rockwell Museum, located just ten minutes away in Stockbridge, Massachusetts.
As you may already know, Norman Rockwell's art and drawings are mainly of small town American life. In the museum, see his artwork come to life. There are so many Norman Rockwell classics to see here.
We enjoyed seeing how authentic his characters are in his many forms of artwork. It was also interesting to see what was going on in the world by looking at Norman Rockwell's Saturday Evening Post covers. See 323 of them on display here at the Norman Rockwell Museum.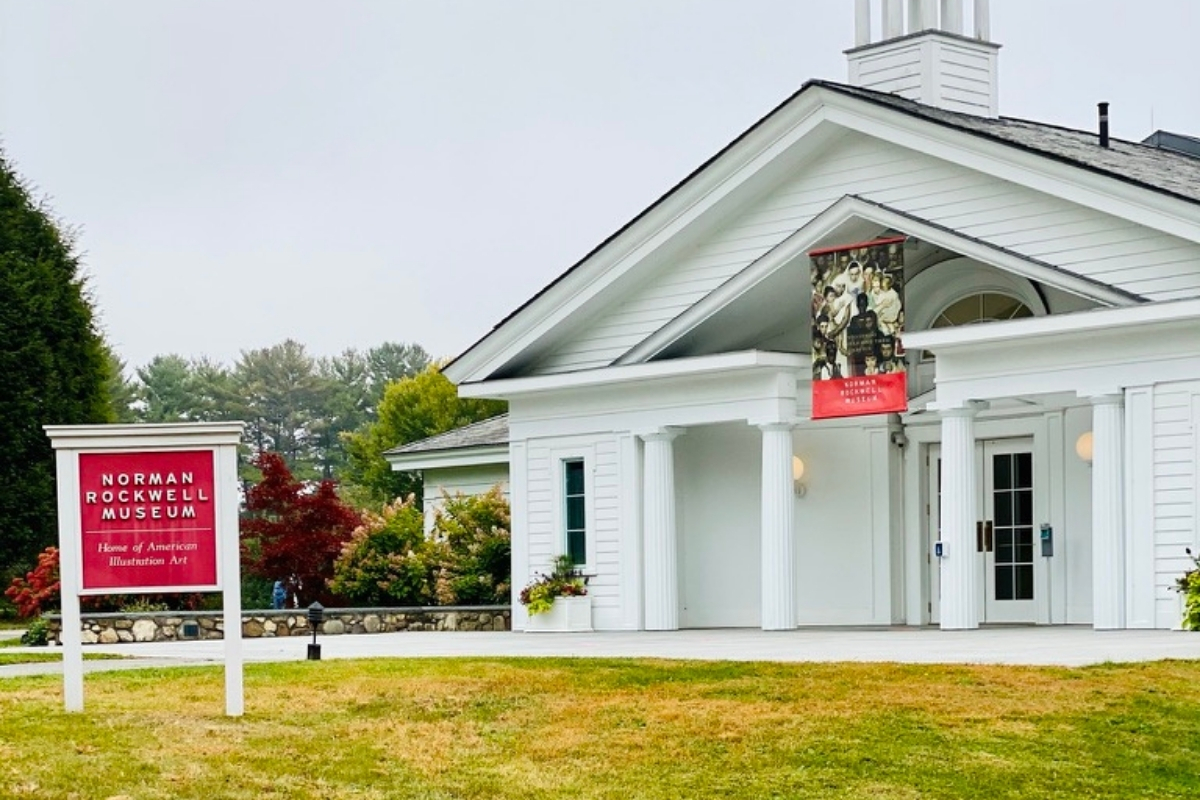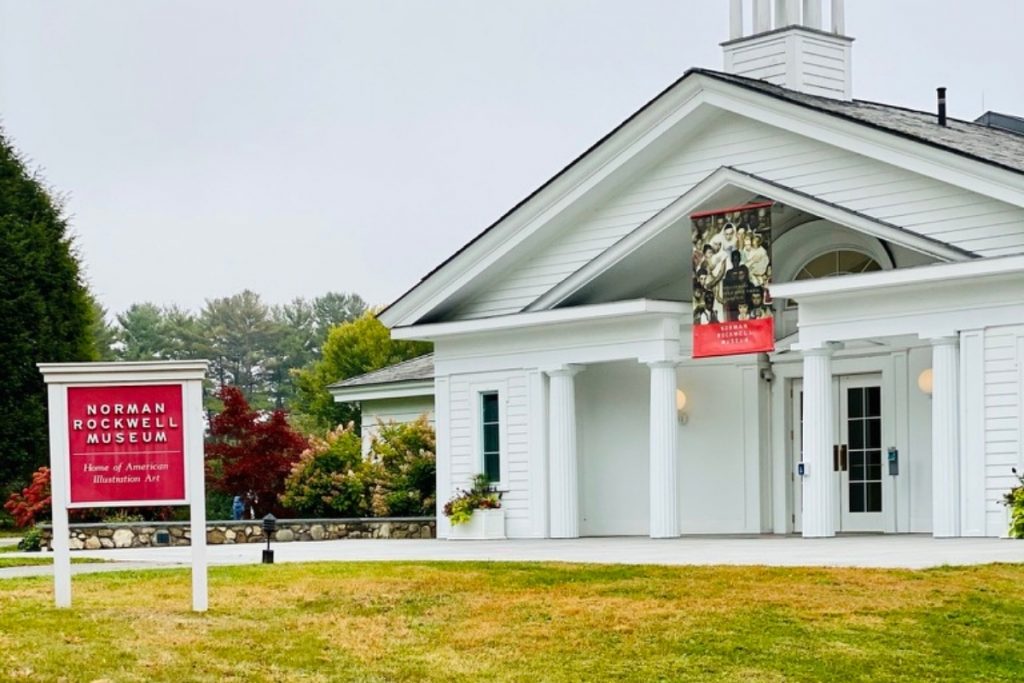 The museum now requires the purchase of timed-tickets in advance of your arrival.  Time segments are available every 30 minutes during the hours of operation. Although, you can go and purchase tickets there and come back at your scheduled time, I cannot recommend enough to go online and purchase ahead of time. The day we went, people were told to come back 4 hours later! Plan ahead and get your tickets online.
Visitors tip: We were able to get timed tickets when they first opened and had no wait. As well an easy pull through parking spot in the parking lot.
We were informed by the staff that they often have visitors by the busload and it can get very slow walking through the exhibits, as they only allow a specific number of people in each gallery due to COVID regulations. ⠀⠀⠀⠀⠀⠀
Stockbridge, Massachusetts
Stockbridge is a picturesque New England town. Here you can find the Williams and Sons country store, a variety of restaurants and other shops. The country store has gadgets and gizmos, toys and knick knacks as well as jams and treats. It's a don't miss store, especially if you love classic country stores of New England.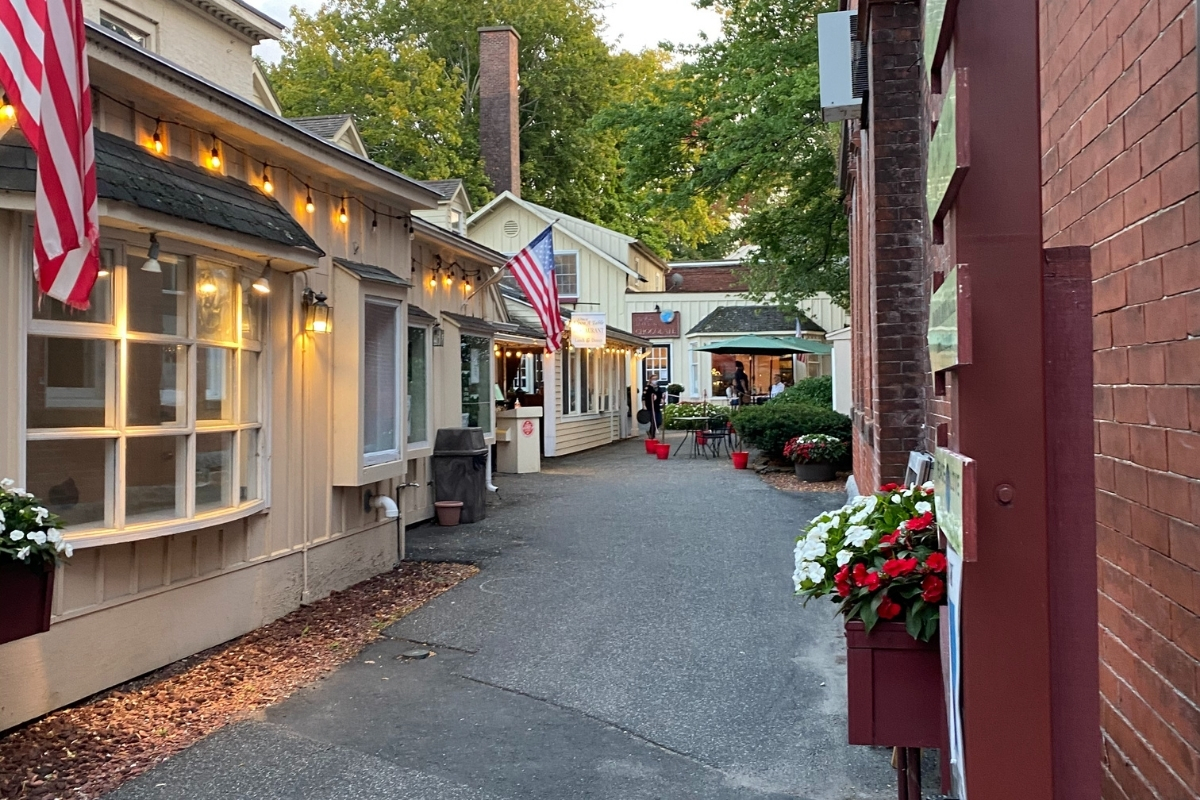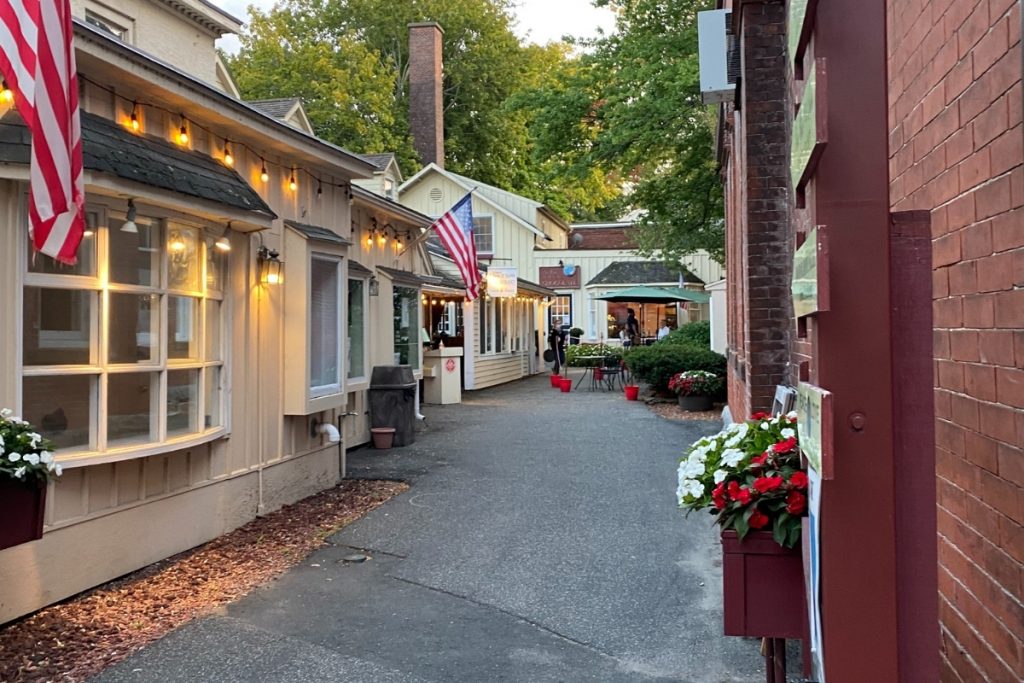 Visitor's tip: Plan ahead and make reservations for lunch or dinner at 'Once Upon A Time' restaurant. This family-friendly bistro has both indoor and outdoor patio seating. The food is classic with a twist and oh so yummy! They don't have a kid's menu, but they do make items for kids, just ask!
Ioka Valley Farm
We happened to pick up a brochure about Ioka Valley Farm and decided to give it a try. It is located about 35 minutes from the Shaker Mill Inn. We wanted to see local country roads, so we plugged it into the GPS and drove there via Swamp road to Pecks Rd or you can go the more direct route and take US-7 N. However, you decide to get there, the drive alone will be worth it for the spectacular views of plains and rolling hills!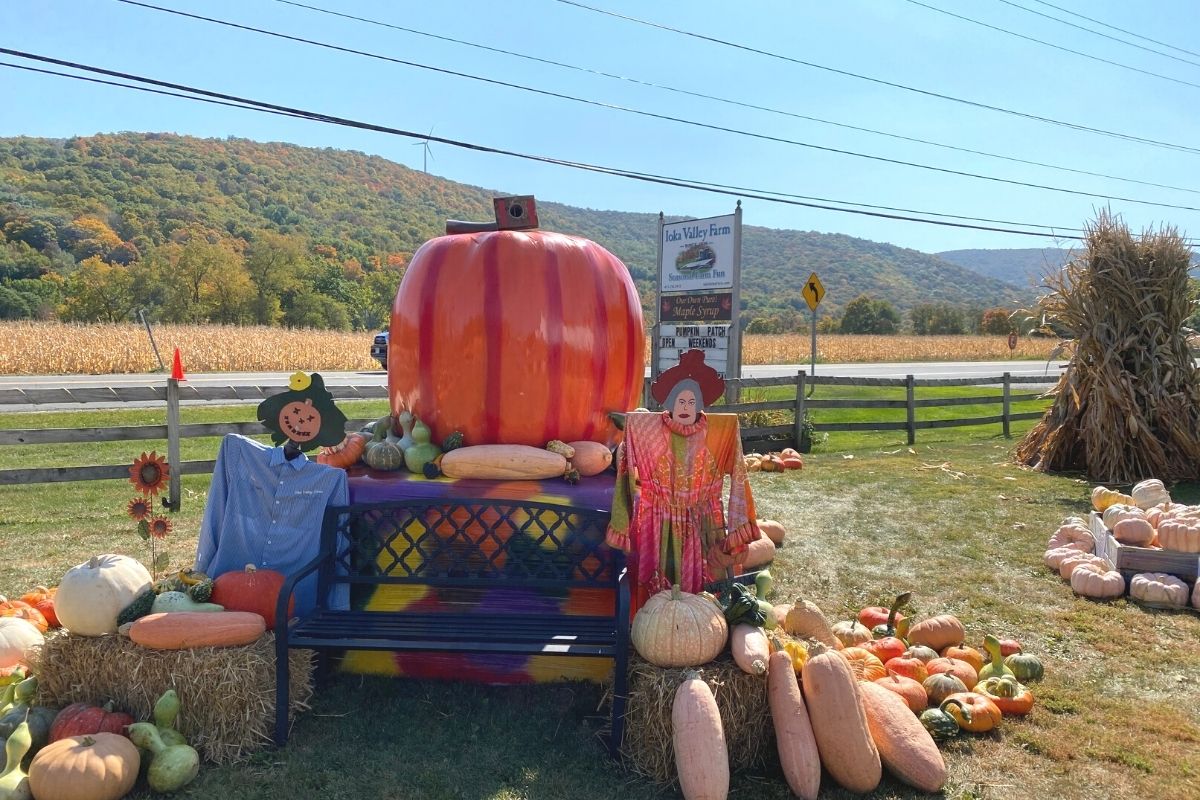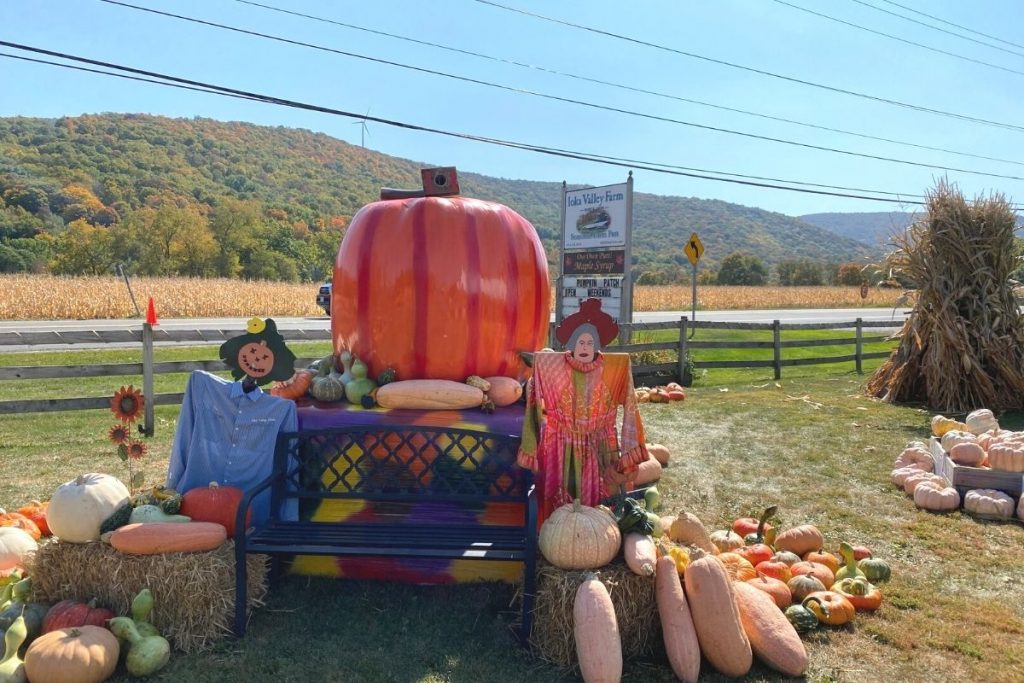 Ioka Valley Farm is located in beautiful Hancock, Massachusetts. This family owned farm is not only a working farm, but a place dedicated to providing enjoyment for all ages. When we visited, they had a huge pumpkin and scarecrow display out front, as well as a farm store stand with pumpkins, maple syrup products, homemade trail mix and other country fall items.
RELATED: 12 Kid-friendly adventures to in Massachusetts
After parking, we found out there was much more to this kid-friendly farm. A huge playground area for kids, water balloon slingshot, feed the animals. My boys loved feeding Lucy the cow and would laugh whenever she stuck out her tongue to take the feed from them.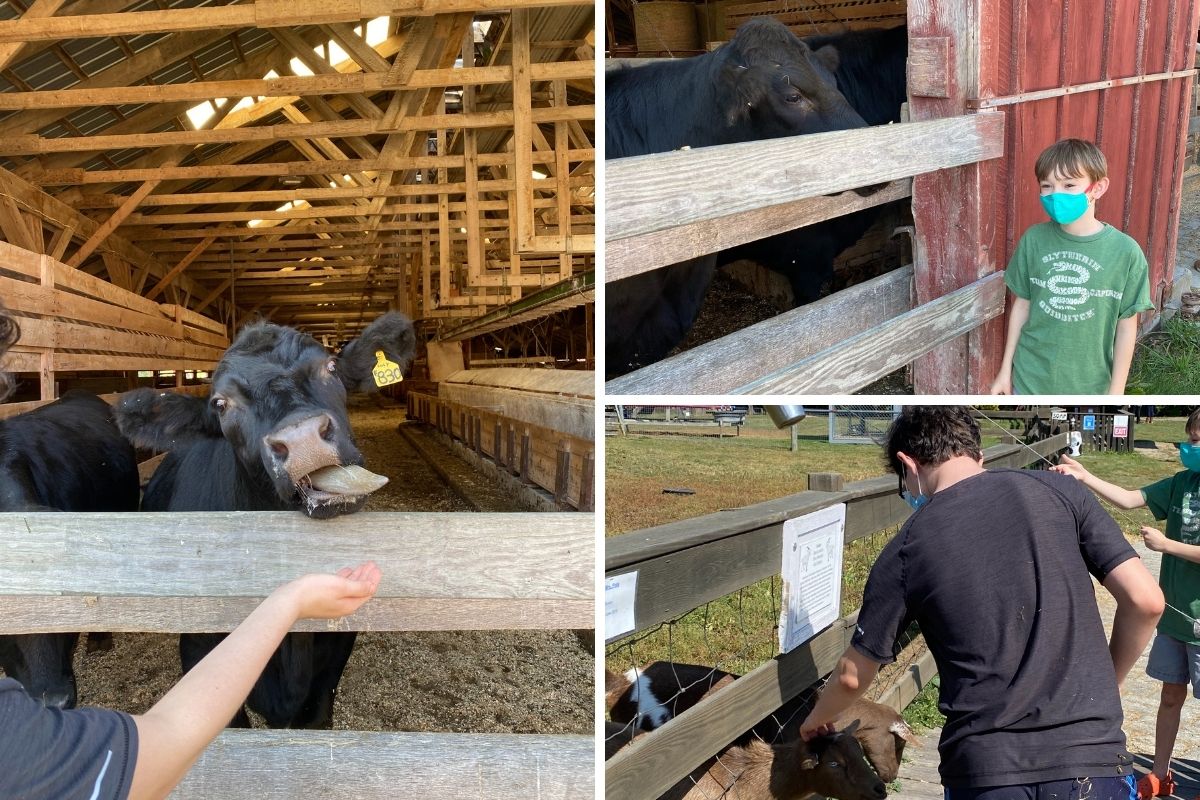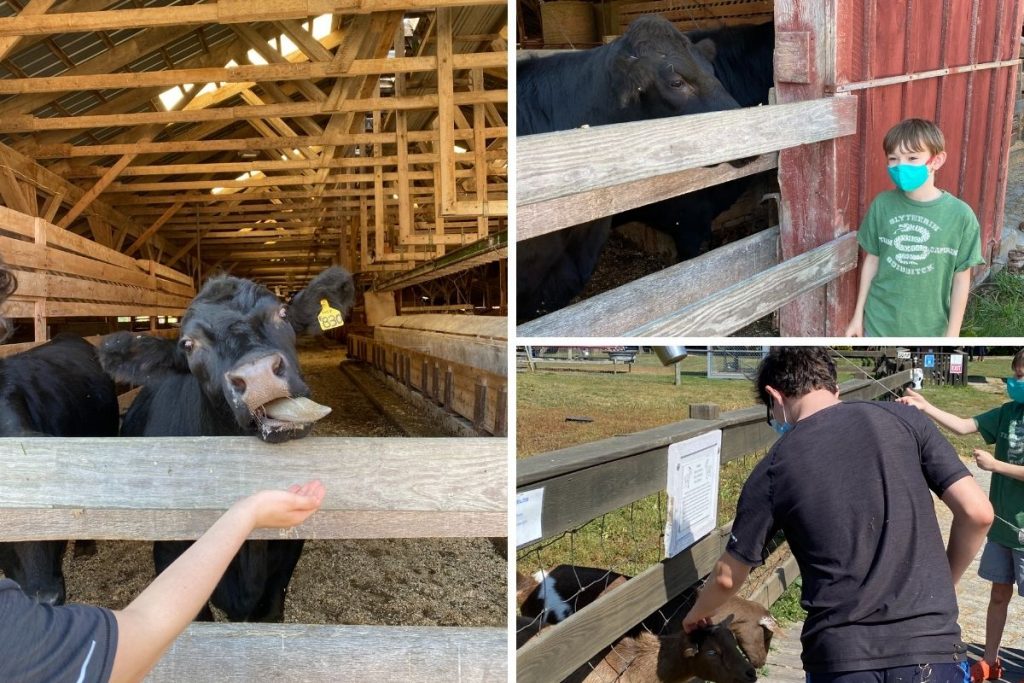 Ioka farm may be off the beaten path, but was definitely worth the stop!
Visitors tip: Bring cash for some of the outdoor activities.
Hancock Shaker Village
Also, located in Hancock is a national historic landmark, the Hancock Shaker Village. A little bit about the Shakers; They lived peacefully, worked and worshipped here in the early 1780s. Unlike the Amish, the shakers embraced the latest inventions as they were available.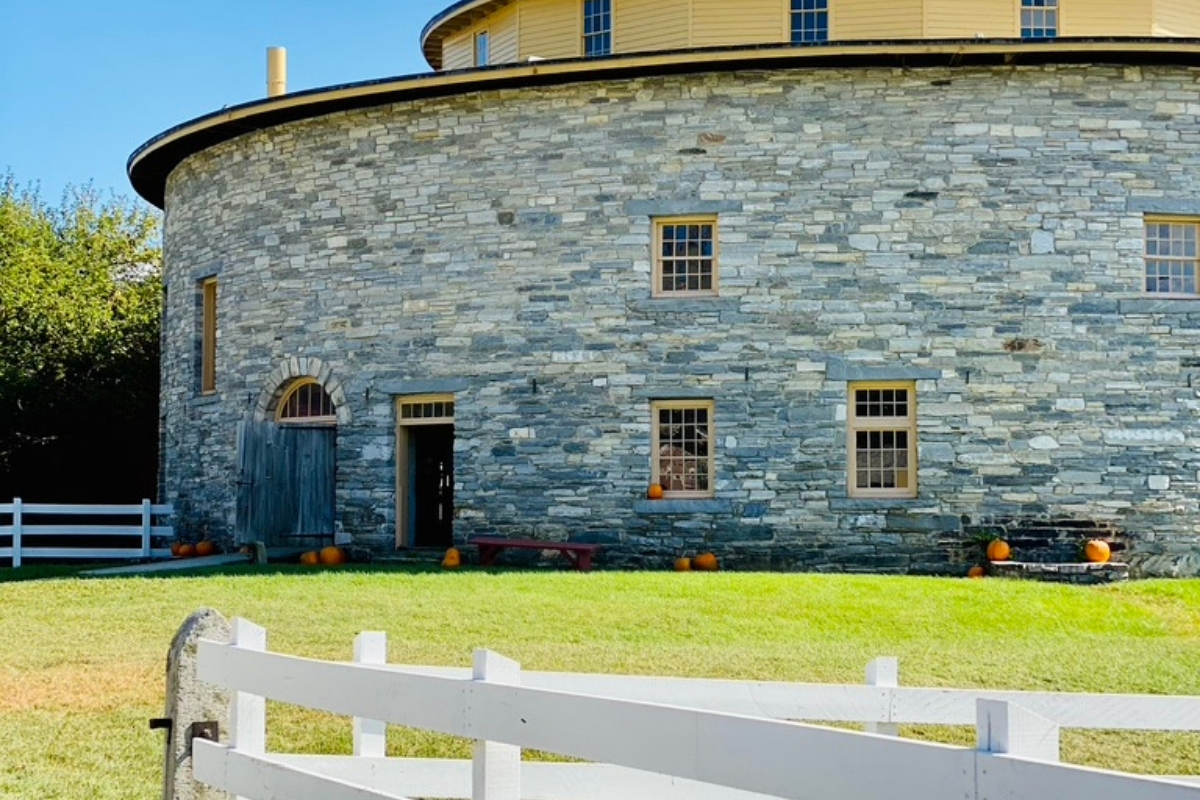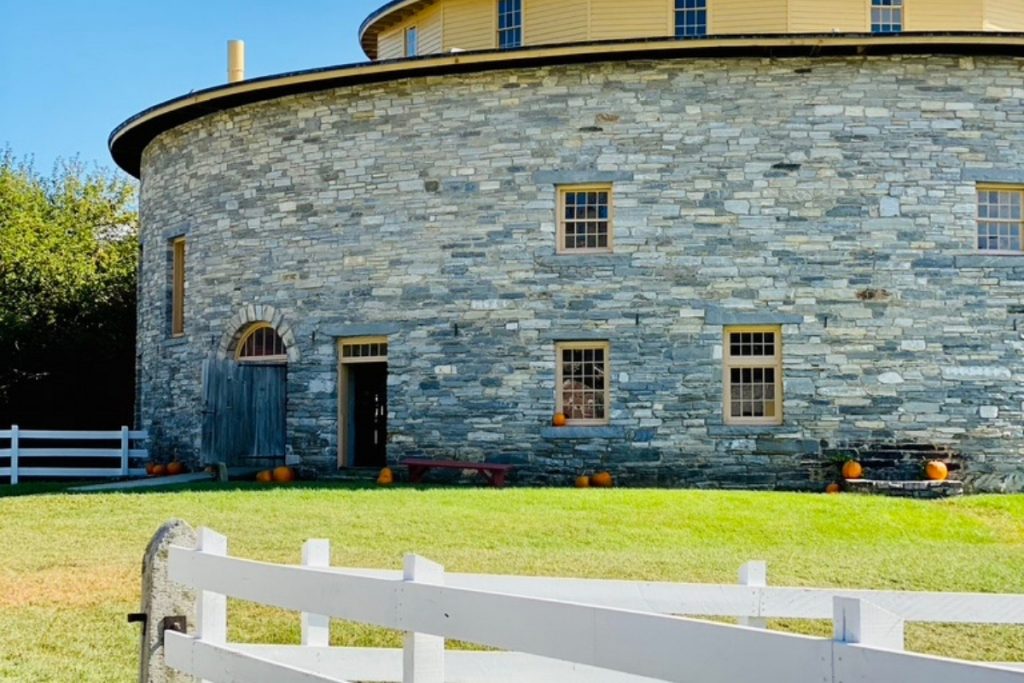 Here at the Hancock Shaker Village visit 20 historic building, see shaker artifacts, barn animals, gardens and trails.
My family enjoyed walking around to each building, going into them and hearing more about them from the staff that worked there. We met an iron smith worker, a woodworker who talked about shaker furniture and bowls. We also found out about the round stone barn and why it was created this way.
Visitors tip: Check their calendar page to find out if there are any special events happening to plan your visit around.
Mount Greylock
On our last day, before we were planning on driving back home, we drove up to Mount Greylock, which is located in the northwest corner of Massachusetts. Mount Greylock is the highest point in Massachusetts at 3,489 feet.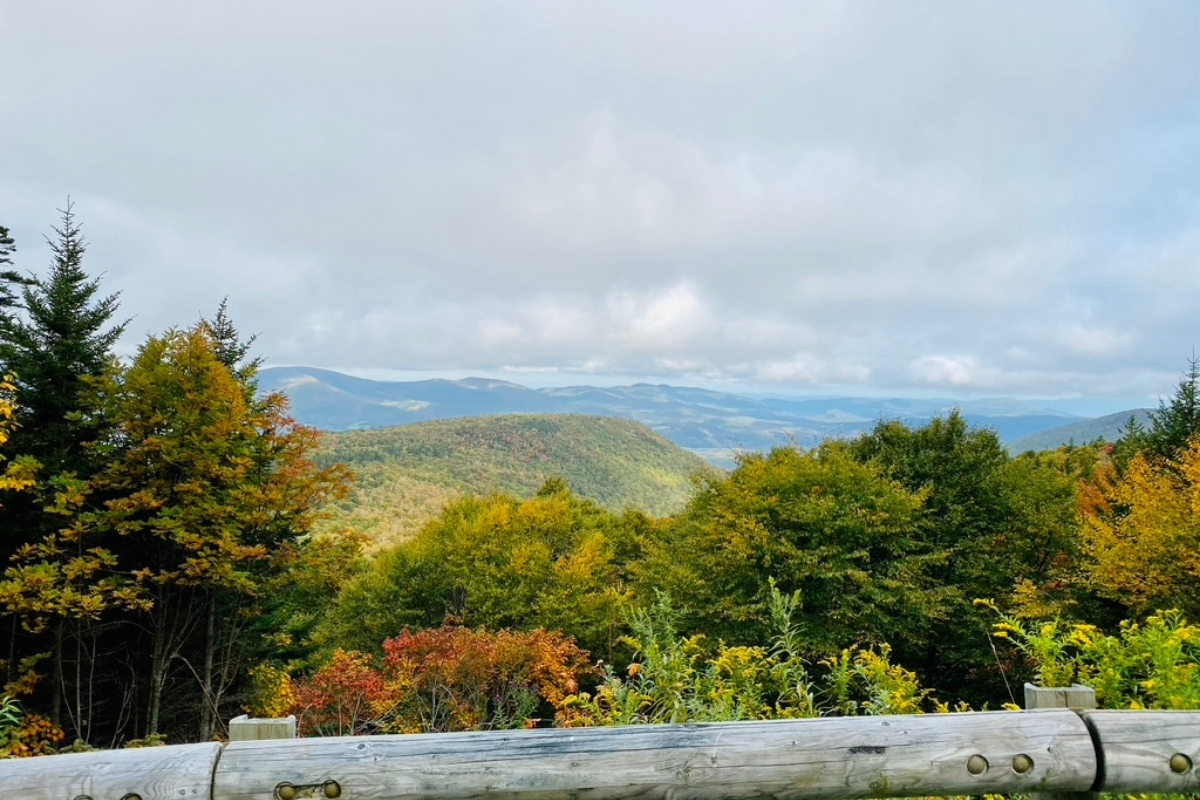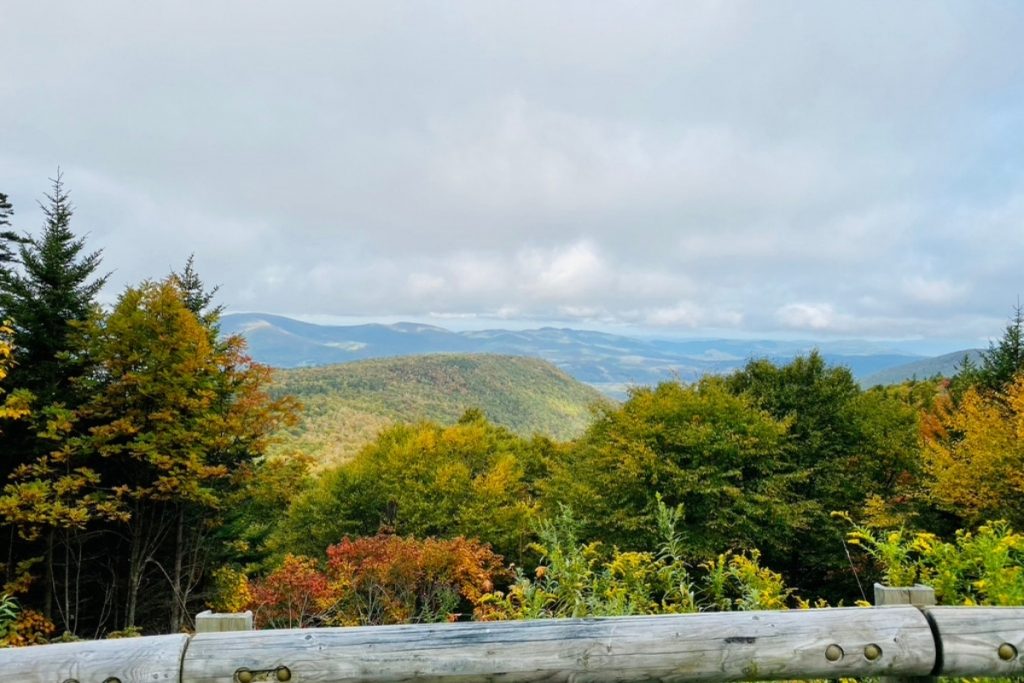 There are hiking trails up the mountain or you can drive up it, which is open seasonably usually between May - November. Once you pass the visitors center in Lanesborough, it is about a 45 minute drive to the summit in North Adams.
Along the way, there are various overlooks to pull over and take pictures of the mountain views and foliage.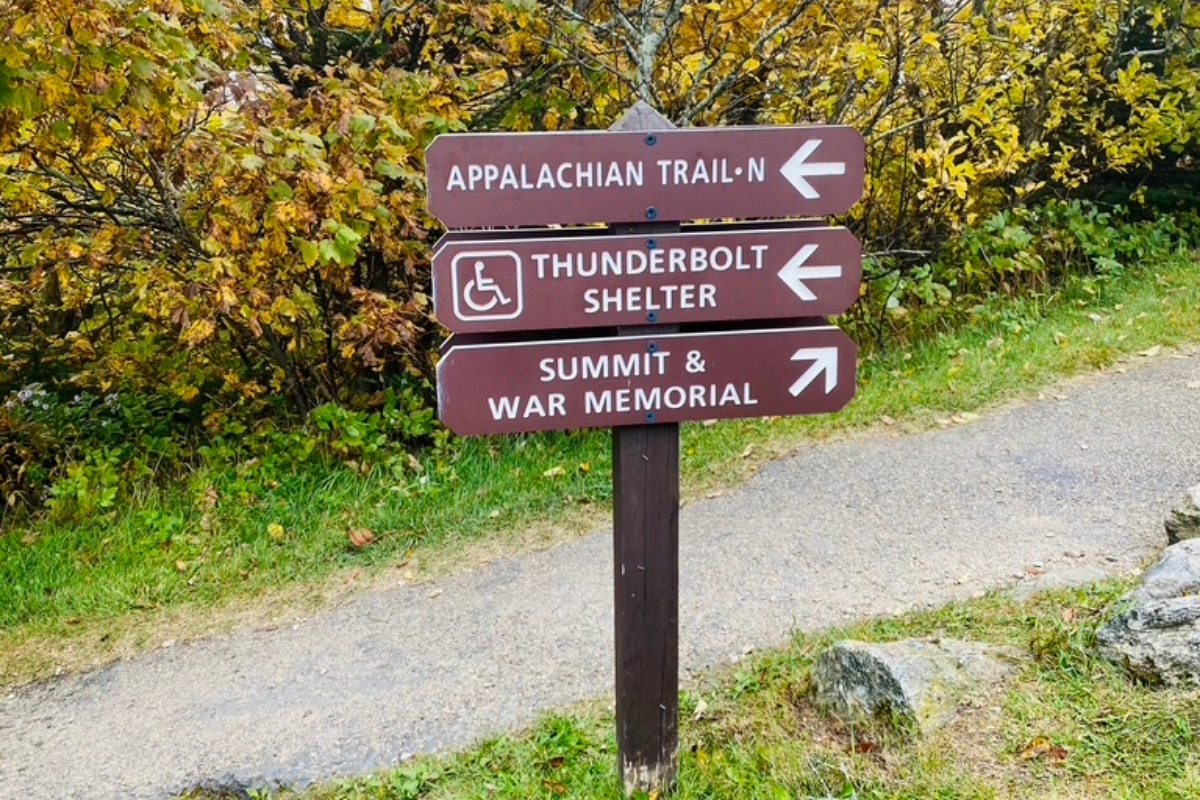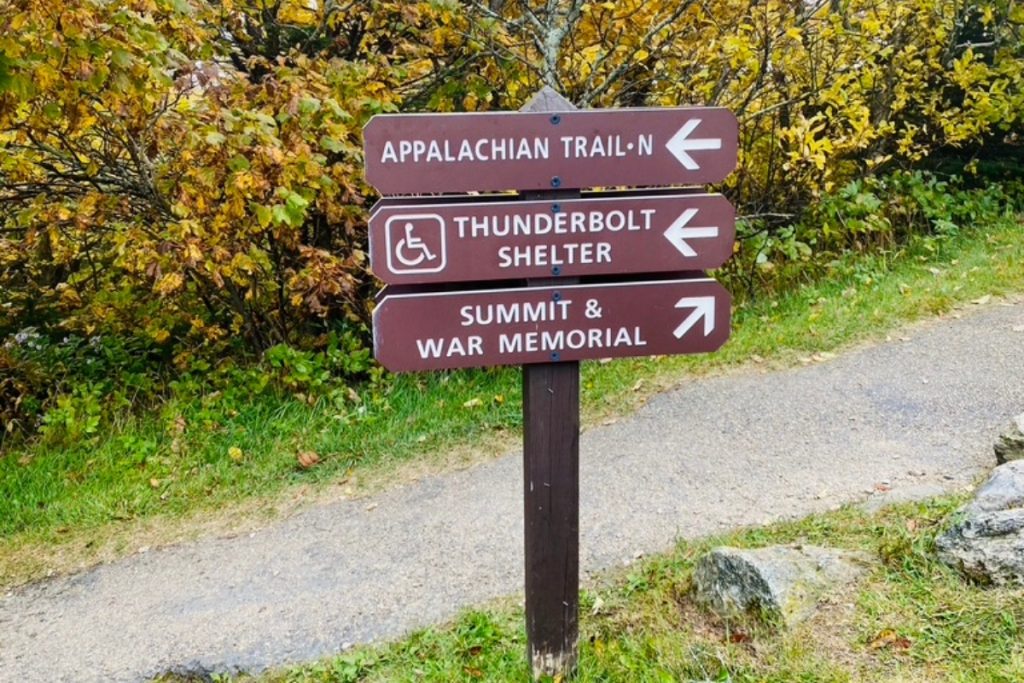 We had read that the views are so stunning and would be able to see so far, yet we didn't realize that since it was so cloudy, we would literally be in a cloud on top of the mountain! Regardless, the kids were excited to be in a cloud.
We did have some amazing views along the way up too!
Visitors tip: There is a fee to park at the top of the mountain. It is per car and the license plate. $5 for in-state and $20 for out of state. Be sure to have a mask on as well before approaching the ranger.
Check the weather before you go to try to visit on a clear day for best summit views!
And finally, download the Mass.Gov's Fall Driving Routes sheet for tips on the best routes and hiking trails on Mt. Greylock.
Weekend in the Berkshires - what to know before you go
Where are the Berkshires located?
Located in western Massachusetts, Berkshire County is only a two and a half hour drive from Boston or two hours from Worcester.
How many days should I stay?
With so much to do in the Berkshires, I would stay at a minimum of 2 nights and if possible 3 or more! We were only able to stay 2 nights, with the kids in school, but if we had one more day, we would have loved to explore Lenox as well as many beautiful hiking trails they have in this area.

What to do in the Berkshires?
Oh wow, there is so much to do! Hiking, outlet shopping, country stores and farm stands, exploring, museums, villages, restaurants. Skiing or cross-country if there is snow. Visit classic Stockbridge at Christmas time for their Christmas parade.
My boys are ages 9 and 13 and we found so many wonderful places in the Berkshires to explore. Stay for a long weekend so you don't have to cram it all in within 2.5 days like we did. There were a few places, we didn't get to visit places, such as the Historic Lenox Village, hiking Olivia's Overlook in West Stockbridge and the Ice Glen Trail in Stockbridge. With so much to do, another weekend in the Berkshires is definitely going to happen again for our family.
With a little planning ahead of time, you too can plan an amazing trip to western Massachusetts with the family!