Buying gifts for a 14 year old boy can be challenging! They are still young, yet growing into a teenager. And buying gifts for a teen boy can be a bit difficult to say the least! Yes, a gift card or cash works, but if you're looking to put a gift under the tree or want something different for his birthday. The following items are teen boy gifts. Girls may like these gifts too, however, I have two boys and these are gifts I know my sons would love.
Gifts for teen boys
The following gift ideas are items I know my 14 year old son would love and has some of the items already. I have also read many of the reviews on Amazon and to see they would be suitable for boys in his age range.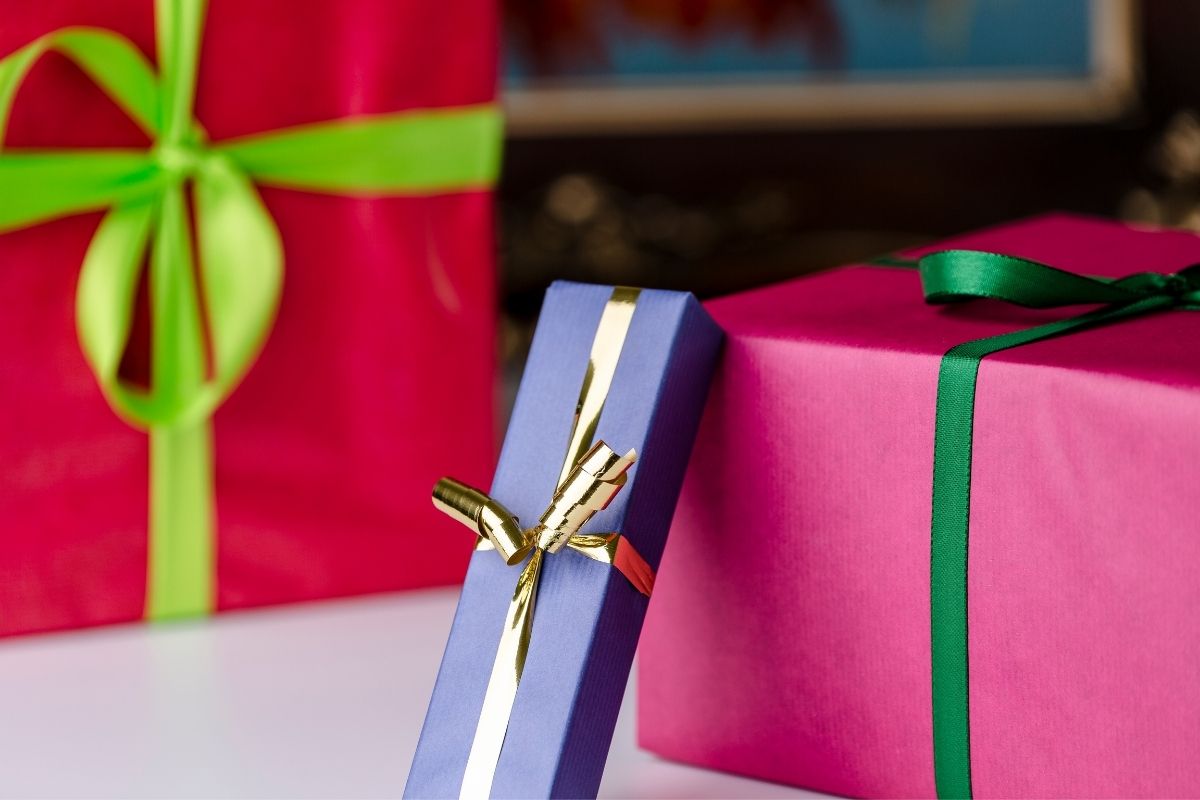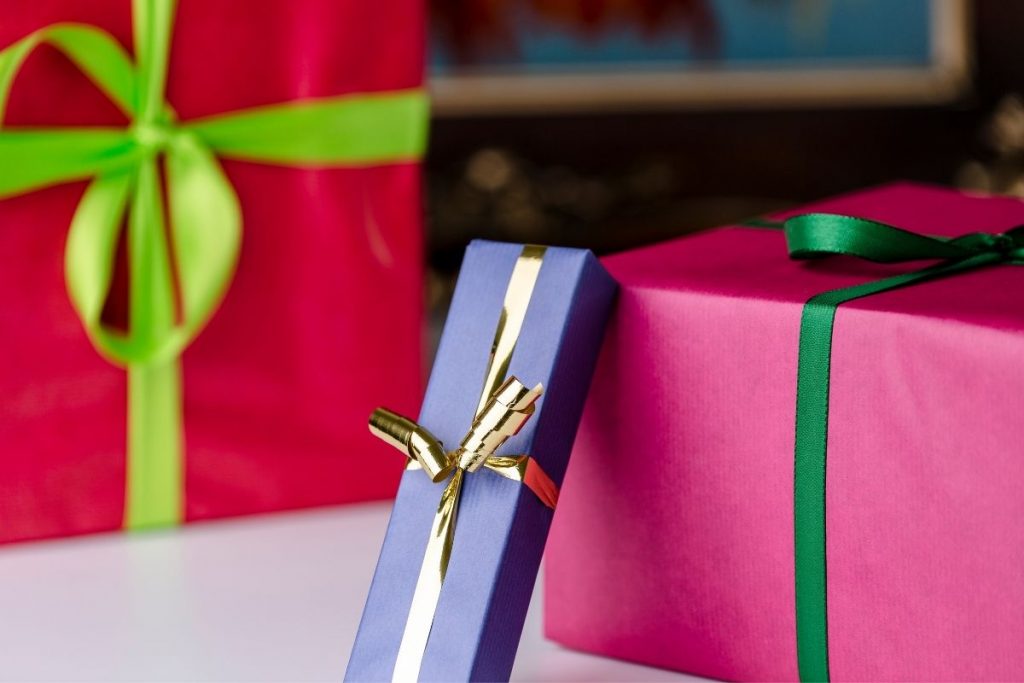 Comfy blanket with feet pockets
This awesome blanket is not only super soft but it has sleeves and a feet pockets. Seriously! No more cold feet. It's perfect for chilly mornings or evenings when your child is cold and you don't want to put the heat up.
And bonus, it's machine washable. Let your child take a nap on the couch wrapped up in their own little cocoon of a blanket. Yes, the picture is of a girl, but I'm telling you, if your son likes to be cozy-warm like mine does, he will love this blanket.
Charging Station
In our home, we all have our electronics and chargers. We always charge our phones in the kitchen, yet, I can't tell you the number of times I have gone to charge my phone and the cord is missing. Ugh! My guy loves to walk off with it and not return it. Get your teen their own multi-charging station. Powstick's charging station has room for plenty and 6 short charging cords. Check the description to be sure it will fit your son's types of devices.
AirPods
Does your teen listen to music or watch tv on their device? Apple AirPods are a great gift! And if you're going to invest in a pair, the wireless charging case is well worth it. Charge the case occasionally and when you put the AirPods back in, they charge up. In fact, after my teen got a pair of these last Christmas, I got myself a pair! AirPods are great for listening to music, audio books and videos.
HyperX Cloud II - Gaming Headset
If your teen plays any kind of online game with his friends, then he will surely appreciate a good headset with mic. And bonus points if you get him a wireless headset so he can walk downstairs, steal a snack and head back to his room all while talking to his friends! We love the HyperX's headsets and this specific headset is not device specific. Still, please be sure to check the description before purchasing to see if they will fit whatever gaming device your son plays on.
Super soft pillow
When was the last time you got your teen son a new pillow? And not just a cheap pillow, but a super soft pillow that will also help keep him cool. This pillow from Milemont is a gel memory foam pillow. Now he can take a nap on the couch in true comfy style.
CraveBox Care Package
Teen boys love to eat. At least mine does. I'm not sure where it all goes, but he enjoys all kinds of snacks. This box will help for at least a little bit, anyways! From cookies and crackers to gummies and candy. Don't be surprised if this package disappears up to their room and a week later all you find are wrappers all over! Your kid will be happy.
Room LCD lights
Light up his room with one color or multi-colors! These LED strip lights stick to the wall. They are amazing as well because you can cut and put them together to work around corners if you are doing the outline of his room.
Use the remote to change colors or turn them off and on. Tenmiro's LED lights are 50.5 feet long. Plenty of lights to put them all over his room. My teen practically lives in his room, why not let them make it their own with these super fun lights!
Masculine fragrance soap
Your teen boy has got to shower and why not get him some soap he will enjoy. This set of 4 masculine fragrant soap by 360Feel is perfect. This set includes four 5-ounce bars of Bay Rum, Patchouli, Pine Tar with Charcoal Beeswax,Citrus all packed in a box. Great stocking stuffer idea!
Shower Slides
Adidas' shower slides are sandals that kids seem to love. My teen does and I've seen most of the kids that play hockey wear them as well. They are rubber soled and usually kids wear them with socks. So easy to change from these slides to their ice skates. Easy to slip on and off and what kid doesn't like easy?
Snurfer
Seems that no matter how big they get, they still love to act crazy and have fun. This winter get them a Snufer. It's like a snowboard with a rope. We've tried many different kinds of sleds when the boys were younger, from tubes to snow scooters and although both boys have loved them all, kids love sledding and I'm sure this gift will get lots of use if you get snow where you live.
Gift Card with puzzle
Gift cards make awesome gifts for kids of any ages when you aren't sure what they want. Get them a gift card for their gaming console, Amazon or even their favorite food place. I'm pretty sure my son would be ordering meat-lover pizzas all day if given a gift card for his favorite pizza place. If you're not sure, Visa gift cards are great because they can use them on where ever Visa is taken.
But, before you hand them the card or cash, try putting it in a puzzle box such as this Puzzle Pod Junior. The recipient must solve the gifter's clues and crack the code before opening the locked drawer! There are so many options for puzzle boxes and brain teasers. You can find more gift card holder ideas. It's like getting two gifts in one!
There you have it ten gift ideas for teen boys. They may be getting bigger but we all love gifts under the tree or wrapped up in fancy paper for a special occasion. Whatever gift you're picking out for your teen boy, it will be picked out with love.