Getting kids outside, especially at the tween age and above can prove to be difficult, but letterboxing is the perfect outdoors treasure hunt that will not only get kids excited to go out, but they will be asking to go! The treasure is hidden in a box which can be found by coordinates and clues. The love of puzzle-solving as well as being outdoors is a must. Letterboxing takes hiking and getting outdoors to a new level of fun.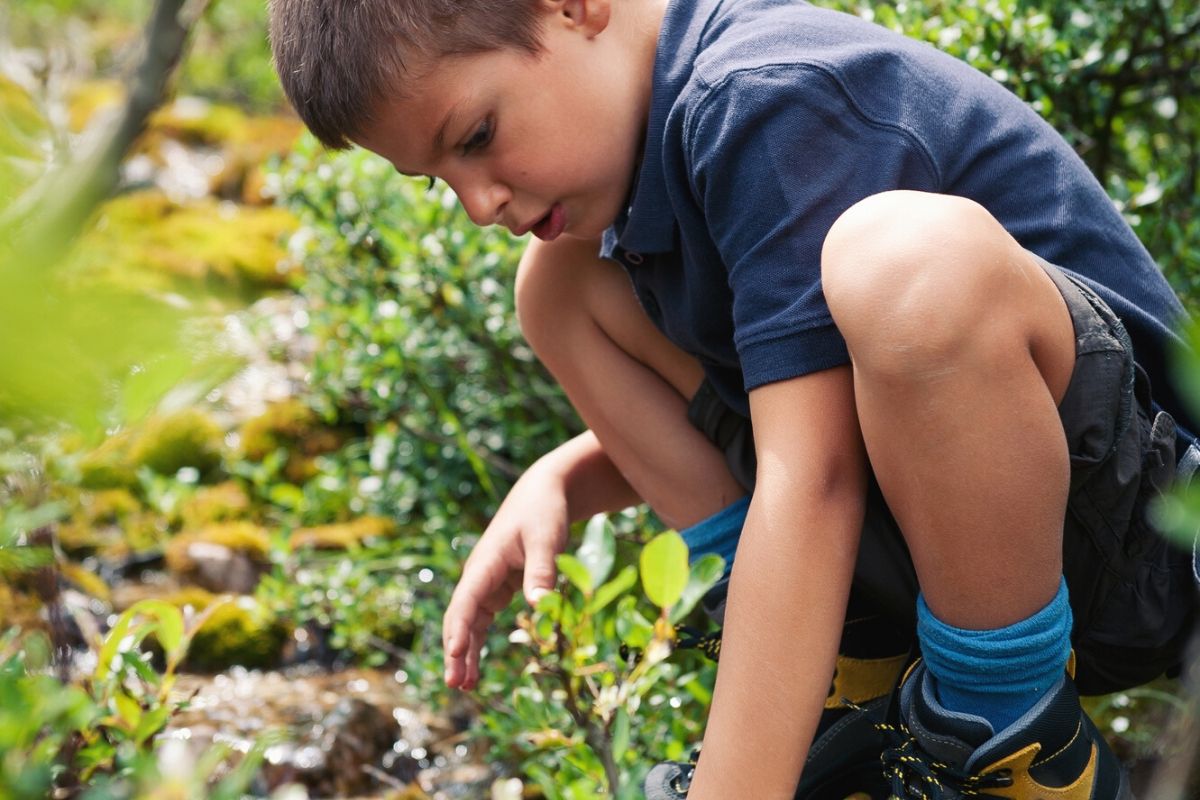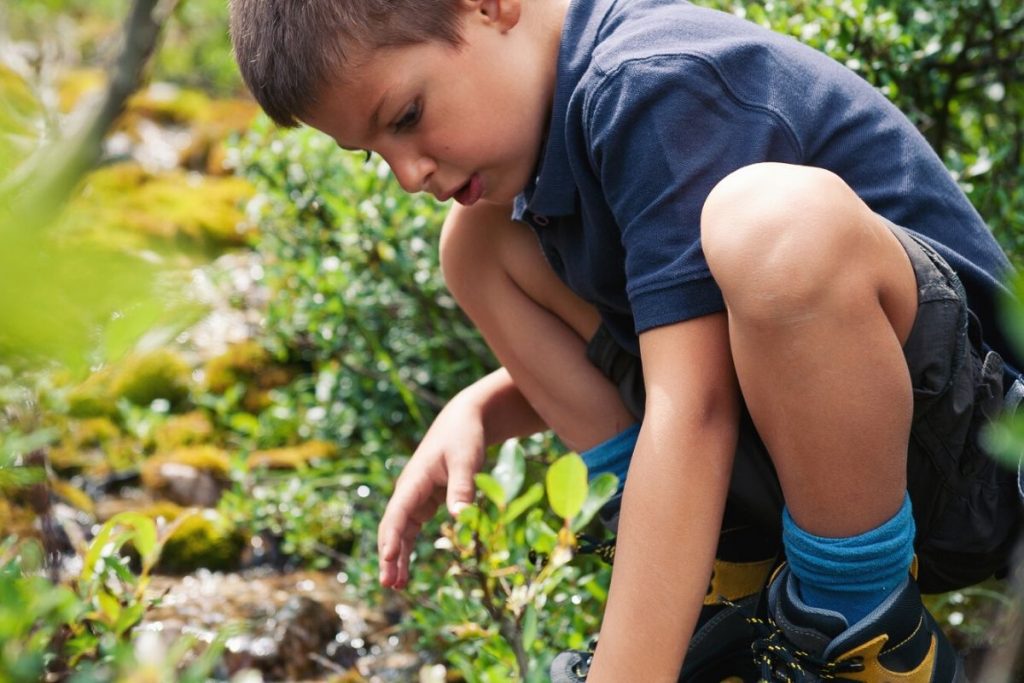 First Published: April 30, 2018... Last Updated: August 12, 2019
Letterboxing is outdoor treasure hunt. The treasure is in the rubber stamp imprints that are collected in a notebook. If your kids are like mine, they aren't always excited to go hiking.
Seriously. It can sometimes take some finagling to get my tween and teen outdoors. There must be some other form of fun in it besides just walking.They love it when we hike up mountains as there are rocks and hills for them to climb. But on non-mountainous terrain, my kids love to have either a scavenger hunt or letterboxing keep their interest.
Since discovering Letterboxing, getting out and spending time together has been easier than ever! Here is what you need to get out there and start letterboxing.
As an Amazon Associate I earn from qualifying purchases.
Rubber stamp
One of the first things you will need before going out to find letterboxes is a rubber stamp.
Find a rubber stamp that represents you and your family. You can have one stamp for your family or perhaps one for each of your children. Rubber stamps can be found at craft stores, or you may want to browse Amazon for their collection of small rubber stamps. There are also kits so you can make your own rubber stamp!
Keep in mind, ideally the rubber stamp should be a reflection of you, so be sure to choose something you enjoy. My children each wanted to choose their own stamp. And personally, I think this makes it more fun!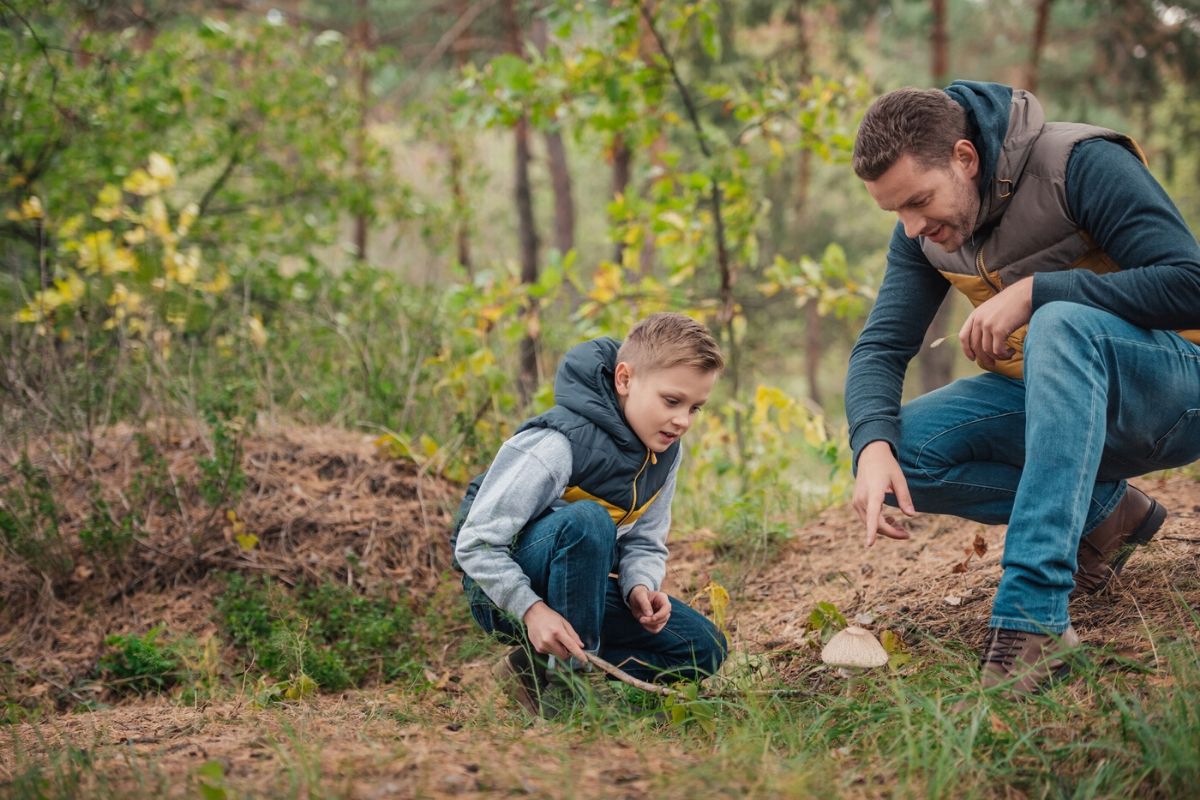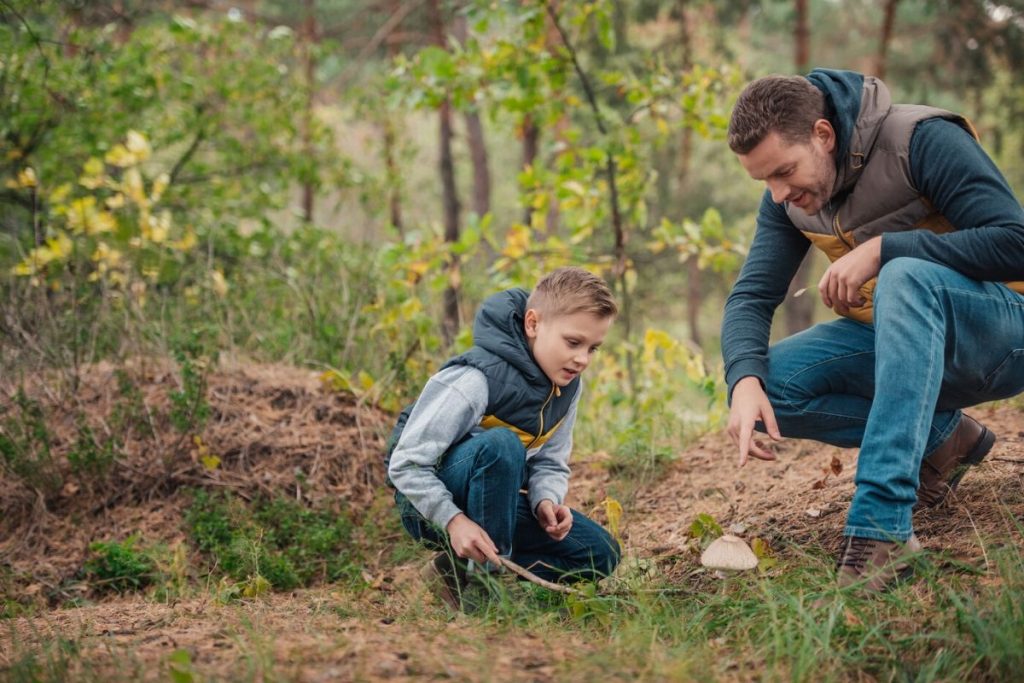 Ink pad

 
The next item you want to be sure you bring along with you is an ink pad. My boys each wanted their own color to go along with their individual stamps.
Many more serious letterboxers recommend archival ink pads as they are waterproof and do not bleed over water based ink. Although, I am thinking most of these 'more serious letterboxers', do not have kids because when my kid's hands touch ink pads, they tend it to get it on their hands, their face, their clothes... you get the idea!
Having a permanent ink pad is not one I would recommend especially with younger kids. I like DECORA Stamp Ink Pads which are non-toxic, non-odor and easily washes off with soap and water.
Pick whichever works for you!
Small notebook
The notebook is what you will be using when you find letterboxes. When your kids find a letterbox, open it up and inside should be a rubber stamp and sometimes a little notebook.
Have each child take turns putting their stamped imprint in the letterbox notebook with their own ink pad. Next, take the rubber stamp inside the letterbox and stamp your family notebook.
Another idea is to get a single notebook for each child. My boys loved decorating their own notebook on the cover and then they can stamp the book any way they want on the inside. and can then stamp it anyway they want on the inside. These small notebooks are what we use. They have been perfect for when we go out on our own letterboxing treasure hunt.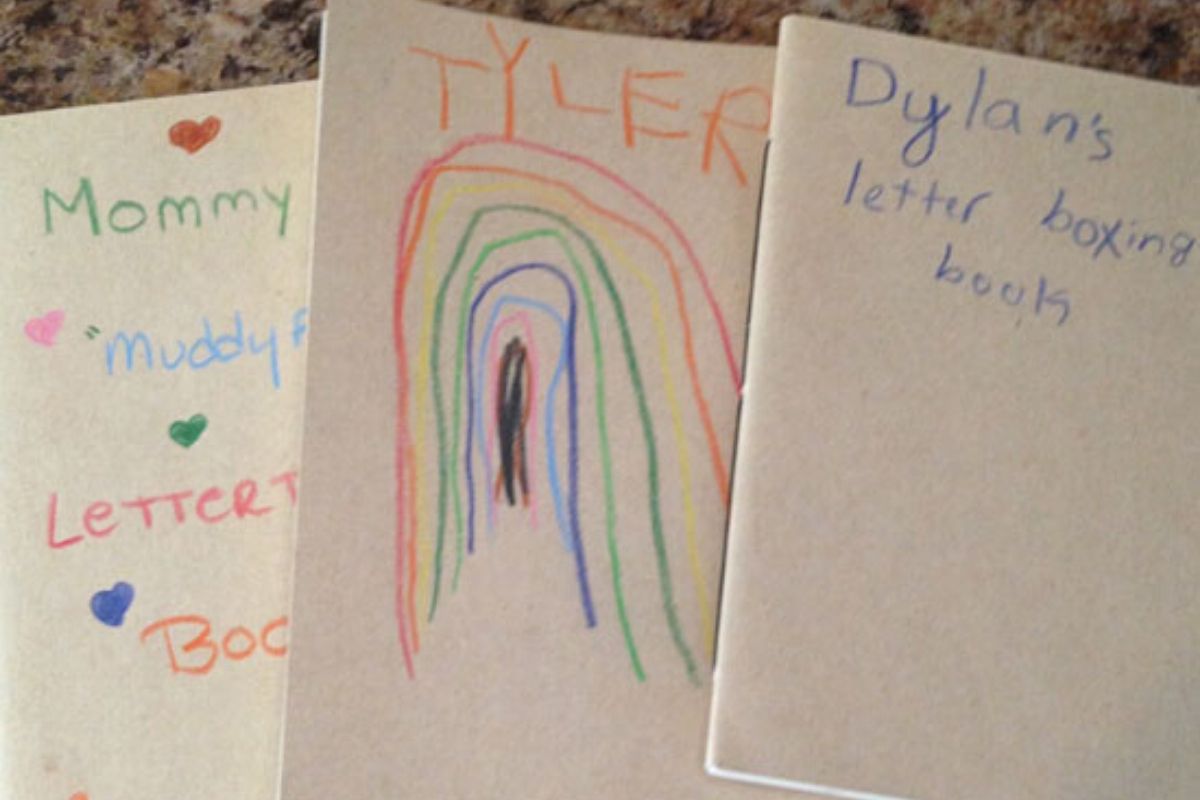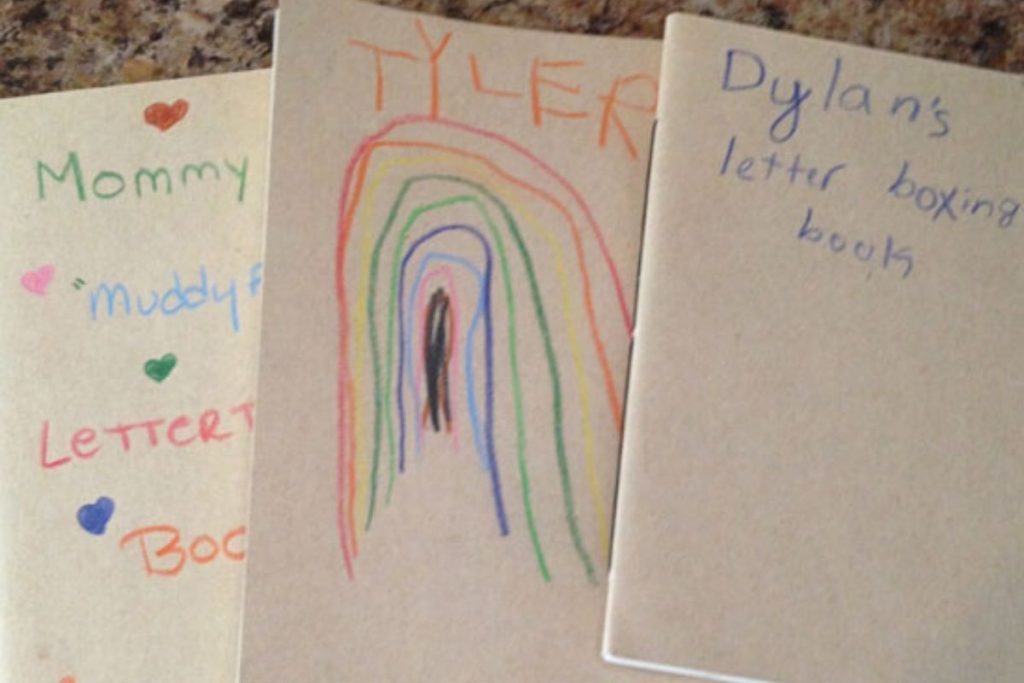 Pen
This isn't a necessity, however I like to have a pen to be able to write down the name of the letterbox, the date, location inside our family letterboxing book.
You may also want to have a pen to date the log book inside the letterbox as well!
Research
AtlasQuest is a comprehensive site with lots of information on letterboxing. On AtlastQuest you can create an account to be able to log any boxes you find as well as search for the next letterbox you and your family will be searching for outdoors.
It is important to research where you are going and what boxes you will be looking for before heading out! Don't just 'wing it"! Believe me, I've tried this and it's the biggest time waster.
There are boxes that may require a special tool to open the box such as 'AA' batteries. Once my oldest son and I ran into this issue when we out looking for a box, only to find that we couldn't even open it! It was very disappointing and I wished I had checked out all the clues before heading out.
Research will allow you to also check to see if there are coordinates, as well as tips or hints to find the box. And finally, research on the box will also let you see when the last time the box was found. If the box hasn't been found in years, it may have been lost or buried and might be best to try out another letterbox.
RELATED: Your kids will be asking to go hiking with these must-have tips!
Sense of adventure
Letterboxing is fun! It can also be a little time-consuming with kids so I wouldn't recommend it for all your hikes, but it certainly is a good incentive to help get your kids motivated to go outdoors!
Get your kids involved by taking turns reading the clues and finding the boxes.
Also, keep in mind letterboxes may have been hidden years ago and they may not be in the exact same location as the clue states.
There may also be poison ivy, difficult terrain or perhaps its hunting season so be cautious and wear bright colors.
Please be wary of your surroundings. Bring your cell phone with you. Never hike alone and before heading out, let someone know where you are headed and proceed with caution when letterboxing.
List of items needed
Rubber Stamp
Ink Pad
Small Notebook
Pen
Research
Sense of adventure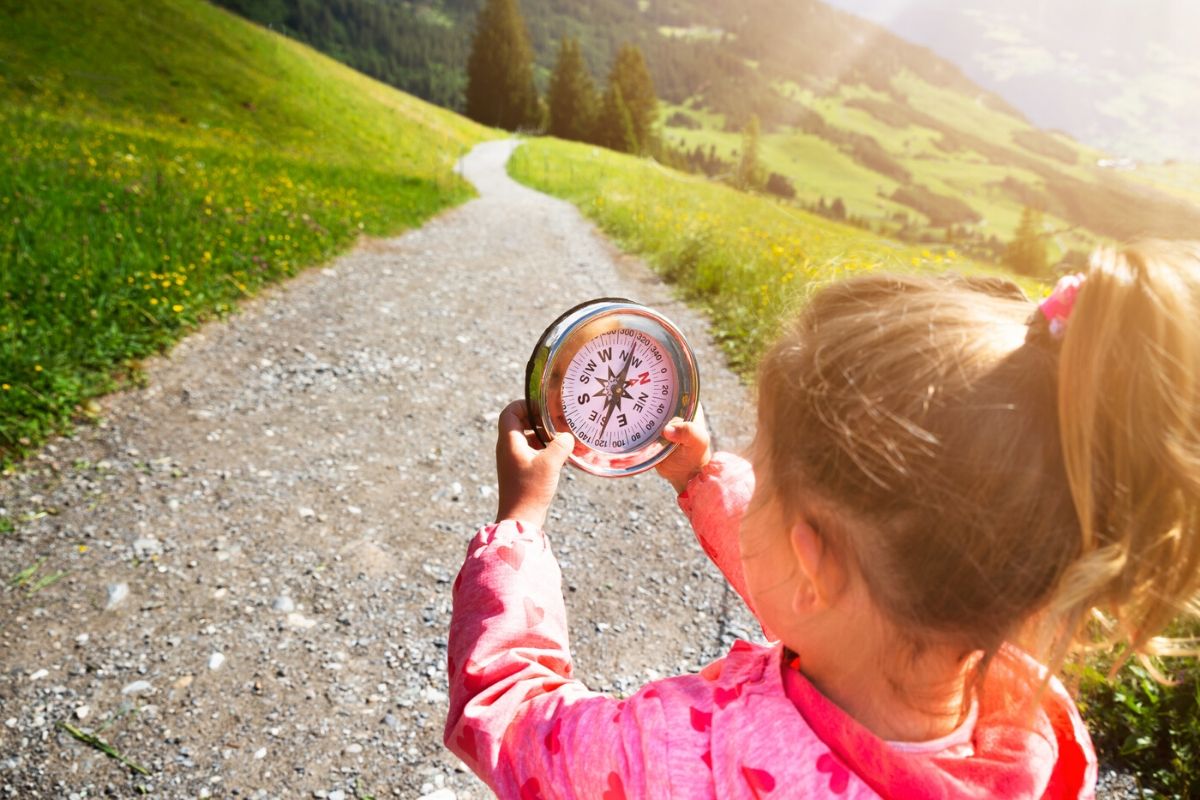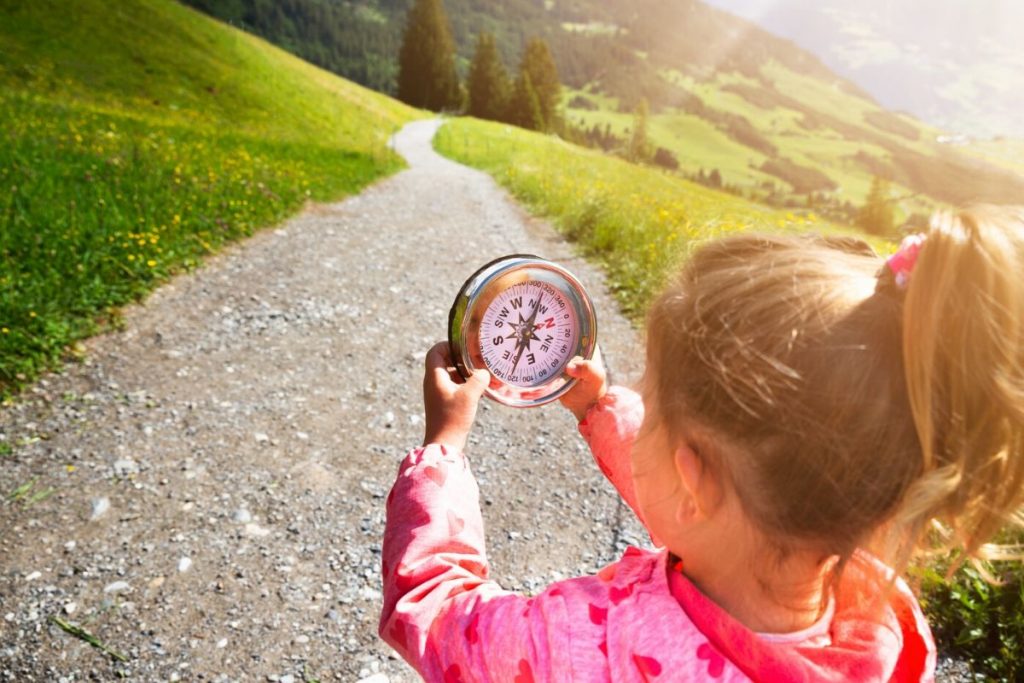 Get Letterboxing!
Letterboxing is fun and it can bring on a sense of adventure, especially if you are having trouble getting your kids out the door! Put down the electronics and explore your surroundings. Letterboxes are probably in places you may visit every day and didn't even realize there was a letterbox hidden there! We have found them in little stores, once behind a local restaurant and many in fields.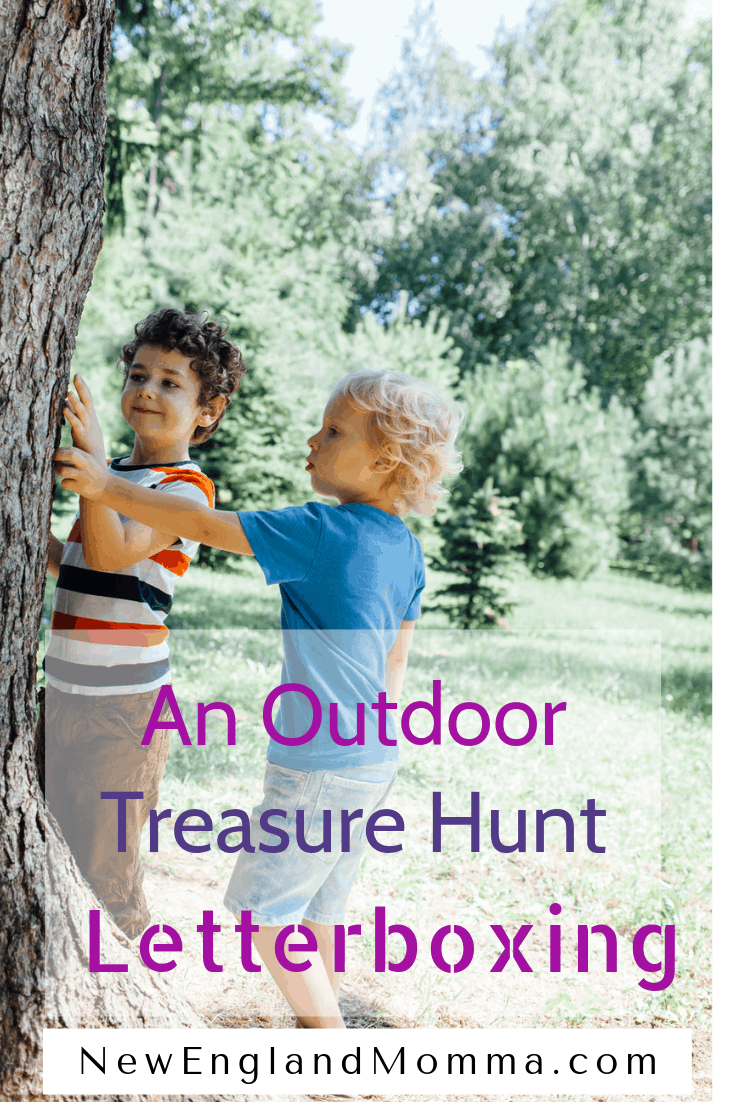 With a little planning, you and your kids can take a few hours, go outdoors together and discover something new all the while having fun together!