Camping is a great outdoor activity that the whole family can enjoy. And for many families, their dogs are also part of their family. The great news? It's 100% possible to take your dog camping with you! While there is a bit of etiquette involved when it comes to having your furry four-legged family member join, it's an easy process to prepare for. If you want to start taking your dog camping with you this summer, here are some tips that have worked for us!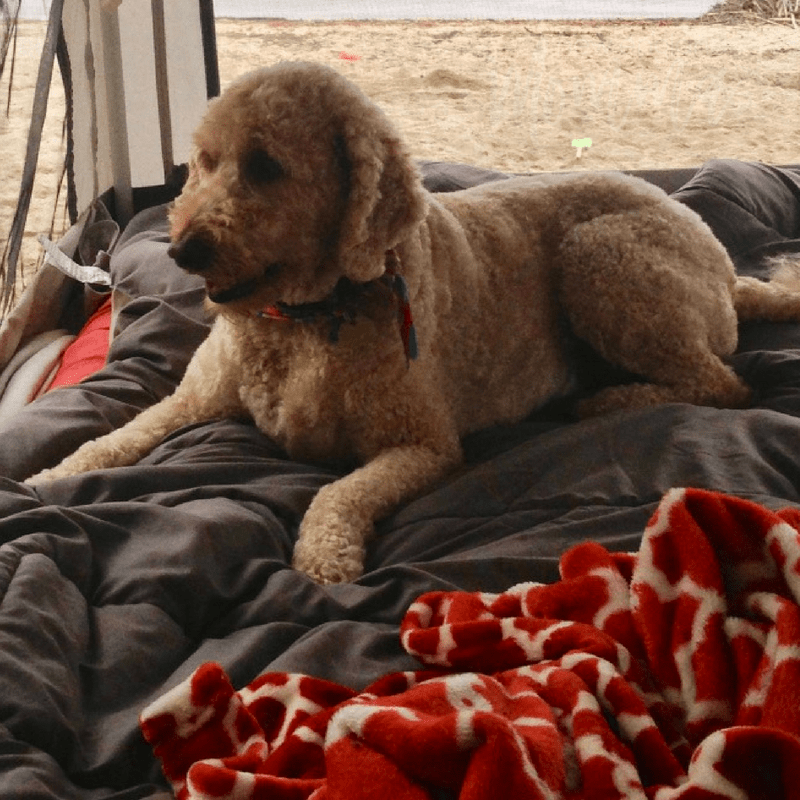 As an Amazon Associate I earn from qualifying purchases.
1. Leash Hack
One of the best leash hacks that my husband has come up with is so super simple to do! Find a tree that is in your campsite, and screw a vinyl ceiling hook into it. Once done, you can hang the leash on it so that it's always nearby and easy to see and find. Trust me...when it's dark and in the middle of the night, you'll be happy to know exactly where to look for that leash!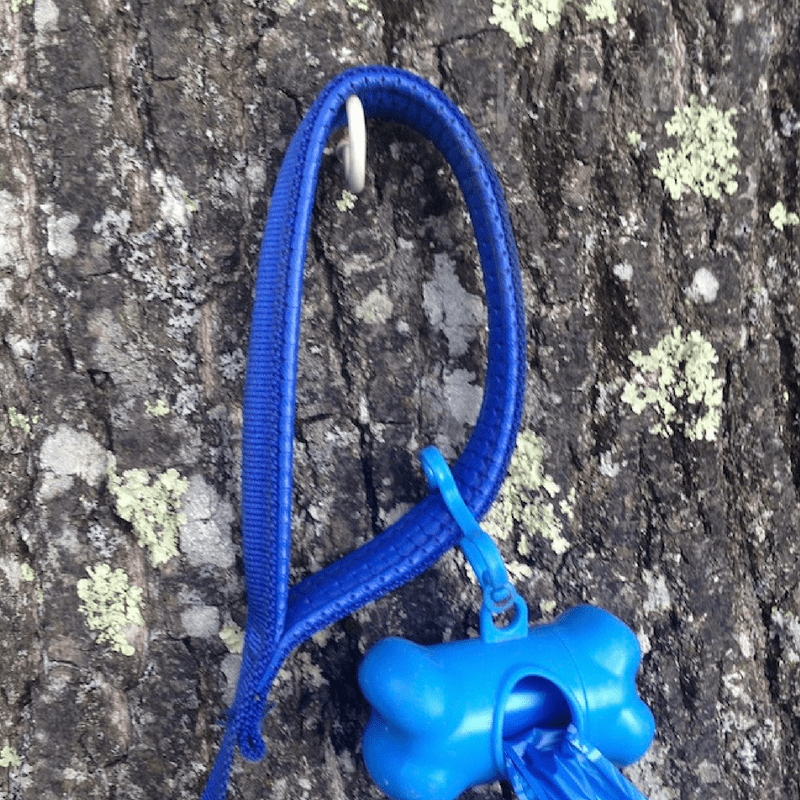 2. Stick to the Schedule
Sticking to your dog's normal schedule is important. Take your dog for walks at the same time, and the same for those potty breaks. Learn from our mistake of when we didn't follow this rule! Our first night of camping, I didn't let our pup out at 9 pm for her "one last time potty break." My husband and I assumed she was good to go to bed after having been lounging outside with us most of the day. We went to bed. At midnight, she let me know she was not good and needed to go outside. Have I mentioned it's much worse to have to get up in the middle of the night when you are all snuggled down in your sleeping bag? Plus, the later in the evening it is, the more chance you take of running into a few critters as well!
3. A Tired Dog is...
You have probably heard this before. I know I have and truly believe it. A tired dog, is a good dog. Take your dog for a long walk, scope out a dog play area or field where they can run around and get some exercise. Ask other campers with dogs where they take their pups for exercise. Above all, make sure to follow the rules about pets being on leashes as posted by the campground.
4. Clean up after your dog!
You and I both know that there are some dog owners that do not pick up after their dog. It's super easy to do and you can carry a roll of disposable poop baggies right on your dogs leash so you never forget them. After picking up your dog's poop, tie up the bag and dispose in a local trash can.
Be a good neighbor, and don't dispose of it in another camper's trash barrel especially if they do not have a dog. Find either a public trash can or bring it back to the trash can at your campsite to dispose of the poop bag.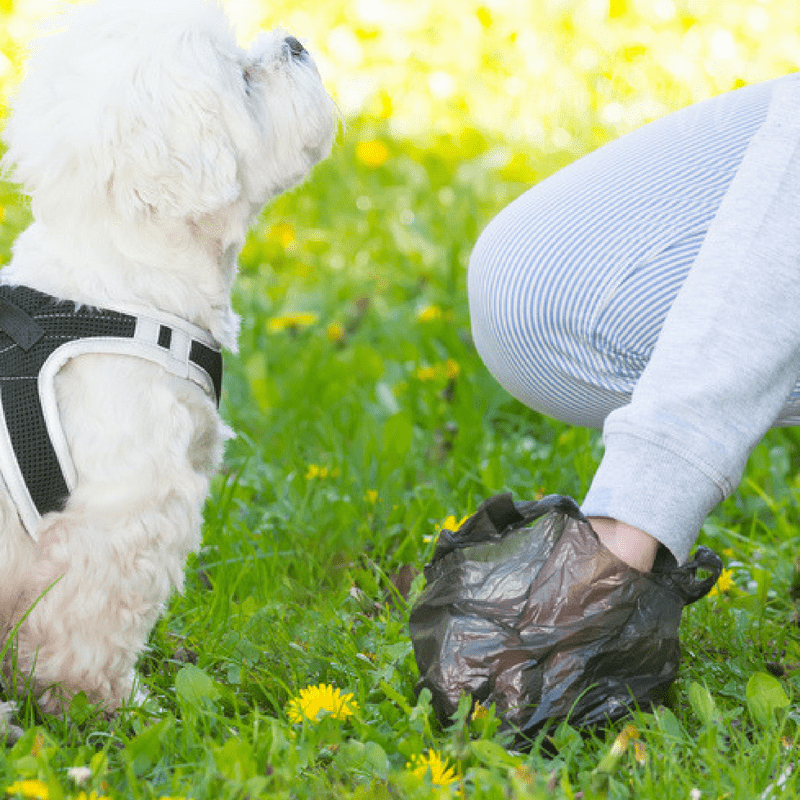 5. Dog tie-out
When we take our dog camping, at our campsite, we use a long cable lead hooked to our dog's collar or harness so she can stay near by, but still have a little freedom to roam around. We attached this a spiral stake twisted into the ground. We have used both a 15 foot and a 5 foot lead, depending on the size of our campsite. Experiment with your dog and see what works for you.cause it's coiled, it often time gets wrapped around her leg. Experiment with your dog and see what works for you.
RELATED: Top 10 tips to get your family camping for the first time
When purchasing a lead, you want to look at both the length as well as how many pounds your dog weights. If you have a large dog, you do not want a lead they can easily pull on and break. Check it out before you purchase!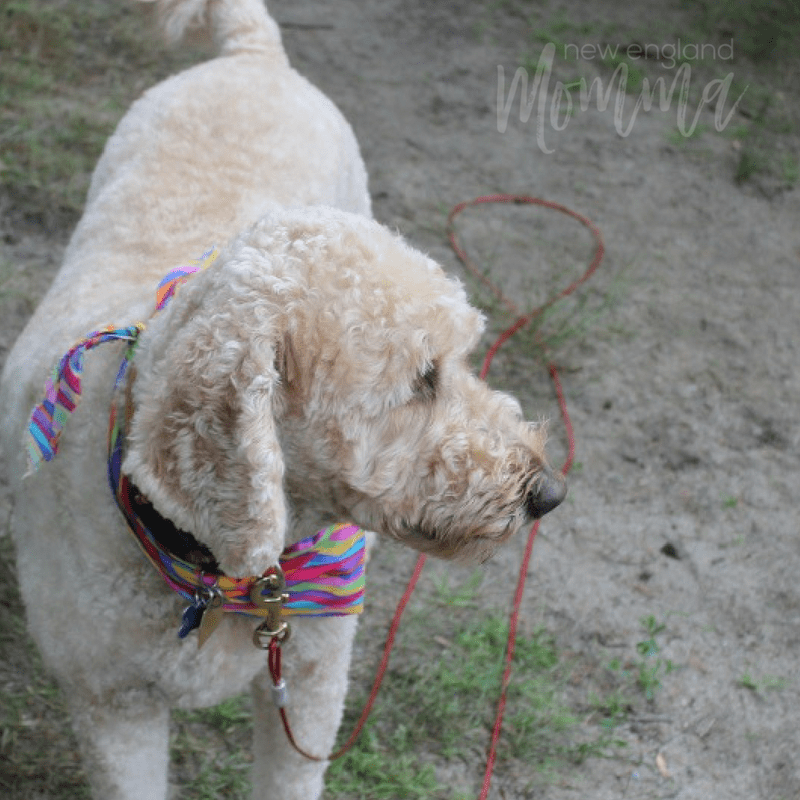 6. Trial run
Before you head out for the first time, consider a trial run with your dog. If you plan on camping in a tent or trailer, let your dog sniff it and check it out before you actually go camping to get her used to it. The more acclimated your pup is, the easier that it will transition to it. When we had a pop-up trailer, we would set it up in the driveway at home and I would let our dog, Millie, sit or lay in there with me, while I cleaned it. I would also talk to her and gave it a name. Whenever I took her into the trailer or tent, I would say "Camp." We would refer to it all the time as "camp", not home so she would understand the difference. And trust me, she does!
7. Bring favorites from home
You know what your dog loves. Our dog, Millie, loves long-lasting dog chews, stuffed toy animals that squeak and a blanket that she has on top of her dog bed. Whenever we put the blanket in the car, she knows she is going camping because it's the only time the blanket ever leaves the house. When we get to our campsite, I take it out and put it on the floor inside for her. She knows this is her bed when we are at camp and she transitions to it without any issues.
Bring the same food your dog eats at home to your campsite. Camping isn't the time to start a new diet. Try to be consistent in your dog's eating habits to avoid your dog having an upset stomach. Also be sure to provide plenty of clean water. Being outside, you may have to change your dog's water often if bugs, pine needles and other debris gets into their water.
8. Be consistent
If your dog doesn't go on the furniture at home. Don't invite them to the bed or couch in your trailer or your cot in the tent. If your dog gets rewarded whenever she eliminates outside, then be darn sure to bring your dog snacks to praise her when she goes outside at camp. Just because the scenery changes, doesn't mean the rules change. If you stay consistent, your dog will know what the expectations are while camping.
9. Bring the medication
I have a confession. I am guilty of this one myself. My goldendoodle is prone to ear infections. And when we went camping for 2 nights, I left her medicine at home thinking "Ahhh it's only 2 nights...she'll be fine..." No sooner did we get to the campground with the dog, she started shaking her head and had what we refer to as 'stinky ear'. I wiped her ears well but she didn't get relief until we got home and able to give her the necessary medication. If your dog takes medication, bring it with you!
10.  Go explore!
When you arrive at your campsite, immediately take your dog for a walk and let them get acclimated to the area. Your dog is like you and cannot wait to get out and explore everything that the campsite has to offer! I find I go for longer walks and even meet more people when I'm walking around with my dog while camping.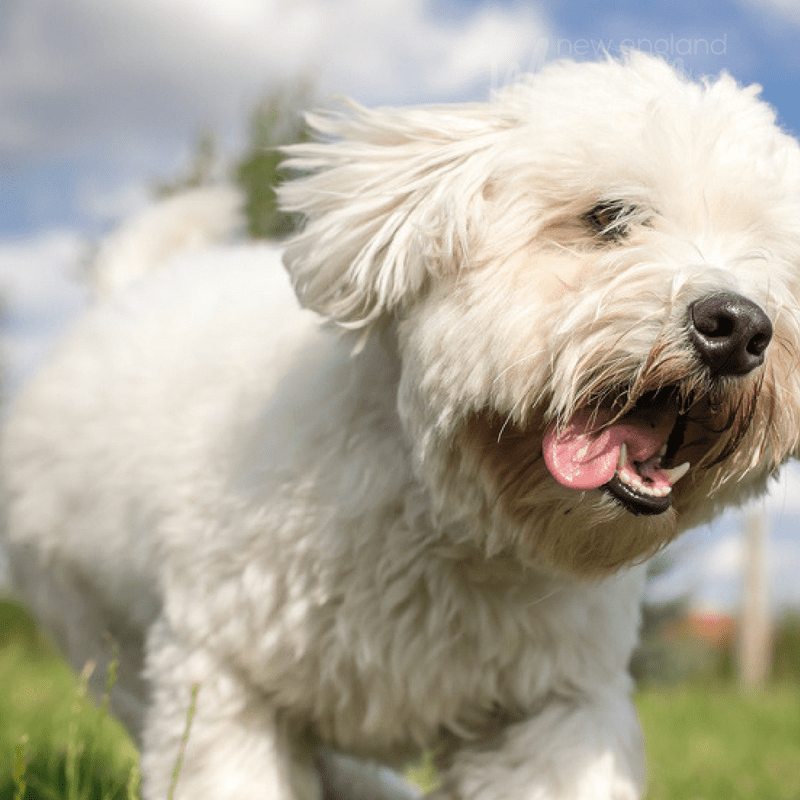 11. Campground rules
You should always know what the campground rules are before bringing your dog. I would always bring your dog's recent vaccinations as well as know ahead of time any other rules that may pertain to your dog such as no dog's swimming in the water, always leash your dog and certain areas your dog can walk.
12. Plan ahead and be patient
When camping, the last thing you want is an anxious dog. I know this from experience because our dog was very anxious when we first got our RV. We brought her to it at night when it was bedtime and that was the first time she had ever been in it. This made her nervous. She was pacing around. She was whimpering the entire night. It wasn't a good camping experience for anyone. I learned that next time, I should have brought the dog up during daylight hours. This way she can get use to the RV before sleeping in it.
We figured out these tips while taking our dog camping. Now that we have gone a few times with our dog, we know what to expect and what to bring. Try a few of the tips above and see if they work for you and your dog. You may be very surprised that with a few simple tweaks, your dog will be a pro at camping!