Preventing tick bites on kids when you're hiking in the woods, in tall grass and dry leaves is essential. Daily tick checks are necessary. If your child does get a tick, proper removal and checking for Lyme disease are important so you and your kids can fully enjoy the outdoors. We've had experiences with ticks not only on our dog, but ourselves and our kids too. Here is what worked for us.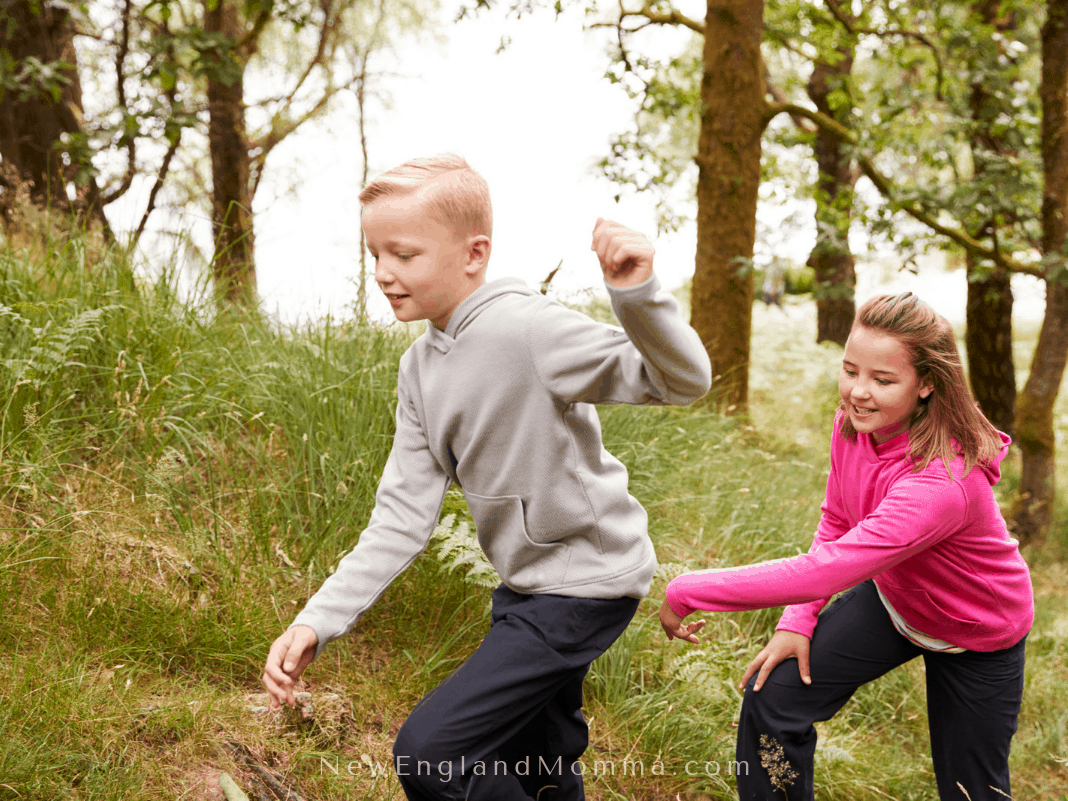 First Published: June 16, 2017... Last Updated: July 1, 2019
As an Amazon Associate I earn from qualifying purchases.
We love being outside. Whether it's the yard, the woods or a grass field. My boys love rolling down the hills, wrestling in the grass or just stomping around in dry leaves.  Ticks are bound to happen. And when they do, it can feel both scary and kind of gross.
One morning, I sent my child into his room to get dressed. I hear his little sing-song voice talking to himself as he is getting ready for the day.  And then I hear him shriek "Mommy! There is something on me and it won't come off!" I immediately run over to his room, my heart beat quickens, because I know what it is.  He points down to where the 'it' is that won't come off and sure enough, there's a tick on my son.
DON'T PANIC
Panic starts to overwhelm me, but I see my child looking at me wide-eyed wondering what my reaction is going to be. I know he will mirror it.
Don't say 'Ewww!' or start freaking out. Keep it together for your child's sake. If you freak out, they'll freak out.  Calmly tell your child, you are going to see what it is and get it off them.  Easy peasy...right? Okay... The truth of the matter is, the less you tell your child while this is happening, the better it will be for all.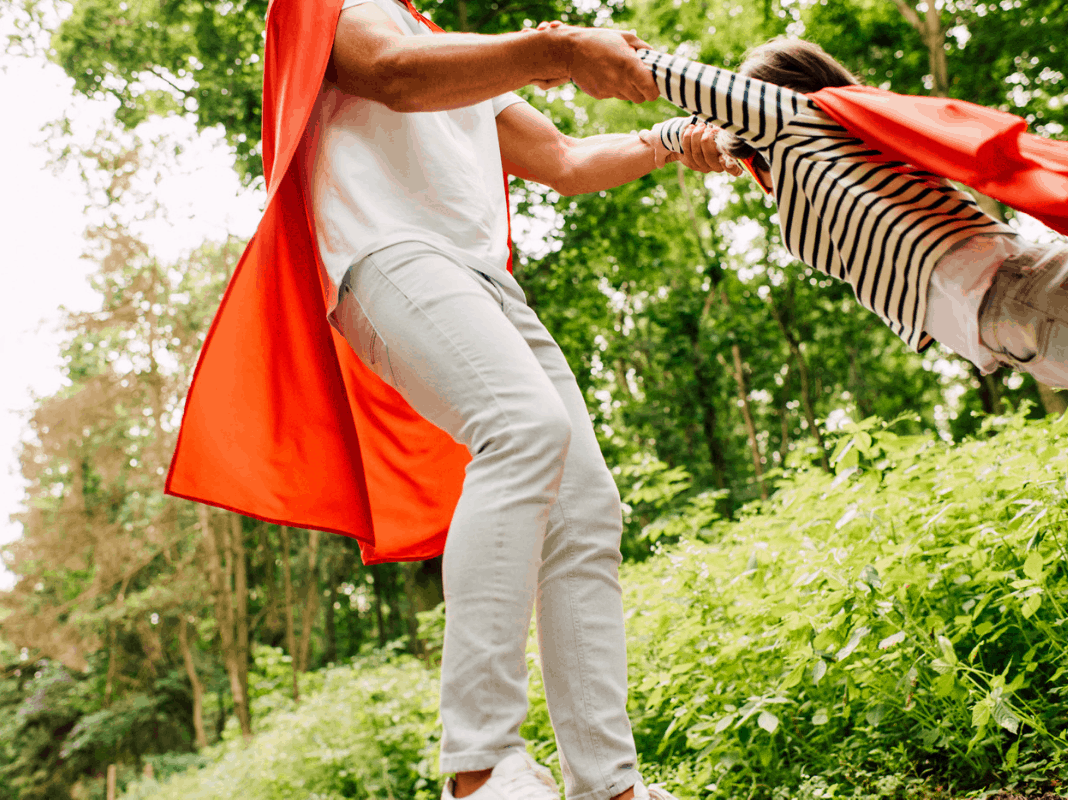 TICK REMOVAL
Lead your child to a well-lit area. I prefer the bathroom as it doesn't have a rug in case the tick is able to get away from you. However, depending on where the tick is located, you could also have him lay down on a bed so your child isn't moving around.
Get a pair of tweezers and a bag that seals shut. Holding your hand steady, pull the tick straight out, without twisting the it. Try not to squeeze the life out of that little blood sucker. You want to be able to get its mouth, which is the part embedded into your child.  I know you will want to flush it down the toilet, but instead put the tick into the plastic bag and seal it shut.
If you go outside, it may happen again. Perhaps, it will be you next time or another child. Here's what you can do to be prepared!  There are all kinds of tweezer-type tools out there for removing ticks. Try searching on Tick Removal Tool or Tick Tweezers to see the selection.
I've had good luck with the Tick Twister as this one has a dual flat tip that are not sharp like some tweezers, thus less frightening for your child. I purchased the two pack so I could leave one at home and take one set of tick tweezers camping with us.

PUT IT IN THE FREEZER
Once you get the tick out, resist the urge to stomp on it and call it names. Instead, using a permanent marker, write today's date and your child's name on it and put the sealed bag into the freezer.  I also like to make note of the date and child's name on my calendar. If your child gets a fever or is complaining they do not feel well within the next two weeks, you want to seek medical help.
Most ticks are not harmful, but they can carry Lyme disease or a virus known as Powassan. This is worth repeating. If your child becomes sick in the next two weeks, it is worth a call to your doctor to let them know your child had a tick on them. They may want your child to come in for blood work to rule out any of the known tick sicknesses.
TICK TESTING KIT
Want to know if the tick carries Lyme disease? Get a Tick Testing Kit! We recently had reason to try out one of these kits, when my husband found a deer tick in his arm.
The kit includes a small bag that you put the tick into, seal it, put the identifying sticker on it and mail it! When it's received, they will text you (if you signed up for that option) that they received it and within 3 days, you'll get your answer.
They will also email you the results. Negative means you're in the clear. Positive means take the test results to your doctor to get started on the medicine you need to get rid of Lyme disease.
Our tick test was negative. We liked knowing, so I bought two more tests. One to keep at home and one to take camping. I think it's a great test for peace of mind!
TICK CHECKS
After pulling a tick off of my little guy, he told me, "Mom, I'm never going outside again!" Now, as a mom of a blog that focuses on getting families outside, I was not thrilled to hear this. I explained to him that even if he never went outside again, he could still get a tick.
They (the tick) could 'catch a ride' with our dog or any family member. Ticks can be in our backyard, the park or hiking.
Ticks can be scary, especially when they are on your child. But, if you are vigilant about tick checks every time you come in from outside, or like I told my kids, "when we brush teeth at night, we also check for ticks".
Another idea is to throw your clothes into a hot dryer for 15 minutes to kill any ticks that may have come home with you after playing at the park.
PREVENTING TICK BITES ON KIDS 
After a few days passed, my son is going back outside to play, but his attitude has changed. At the time I first wrote this, he was only 5 years old. He understands how important it is to check for ticks each and every time he comes in from being outside. He even helps me check other family members and the dog after we've been outdoors.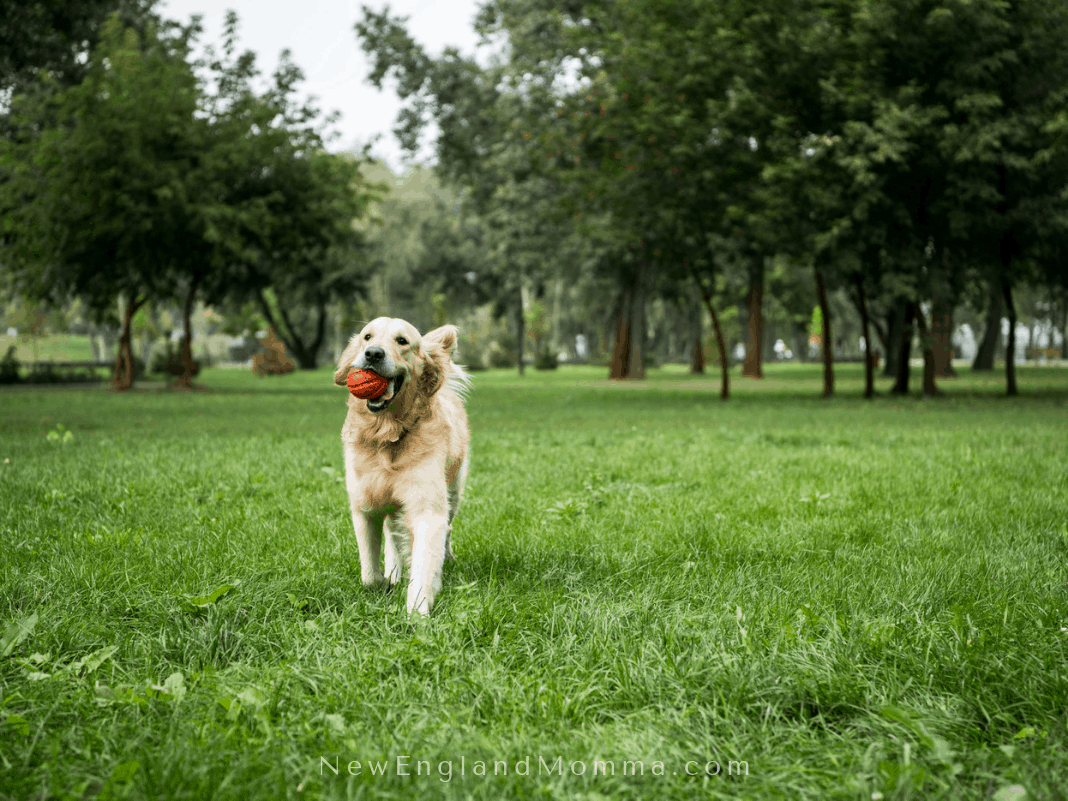 I have taken a few ticks off of family members over the years and most have been found in their hair.  However, I will tell you it is not the only place they can lurk. Ticks like dark places that they may not be noticed at first, such as folds of skin, ears, belly button, under arms, on ones back.
Thorough checks are needed every day for preventing tick bites on kids (and other family members)!
AT HOME
Preventing tick bites on your kids can be prevented at home by keeping your lawn maintained, as long grass can hide ticks.  They are also not fans of mulch or gravel so a barrier between wooded areas and your lawn can help keep them at bay.
TICK RESOURCES
Want a super helpful resource? Different types as well as what to do and not to do regarding ticks? Check out this guide on Tick Bite Danger and Dealing with Ticks.
Check the symptom list with pictures at Centers For Disease Control and Prevention (CDC) to see if you might possibly have a tick-borne Illness. Of course, if you suspect a tick-borne illness, be sure to check with your doctor right away.
Following these steps may reduce your chances of getting a tick bite so you and your family can continue enjoying the outdoors together. Now that you know how to deal with these little buggers, here is how to get your kids interested in hiking!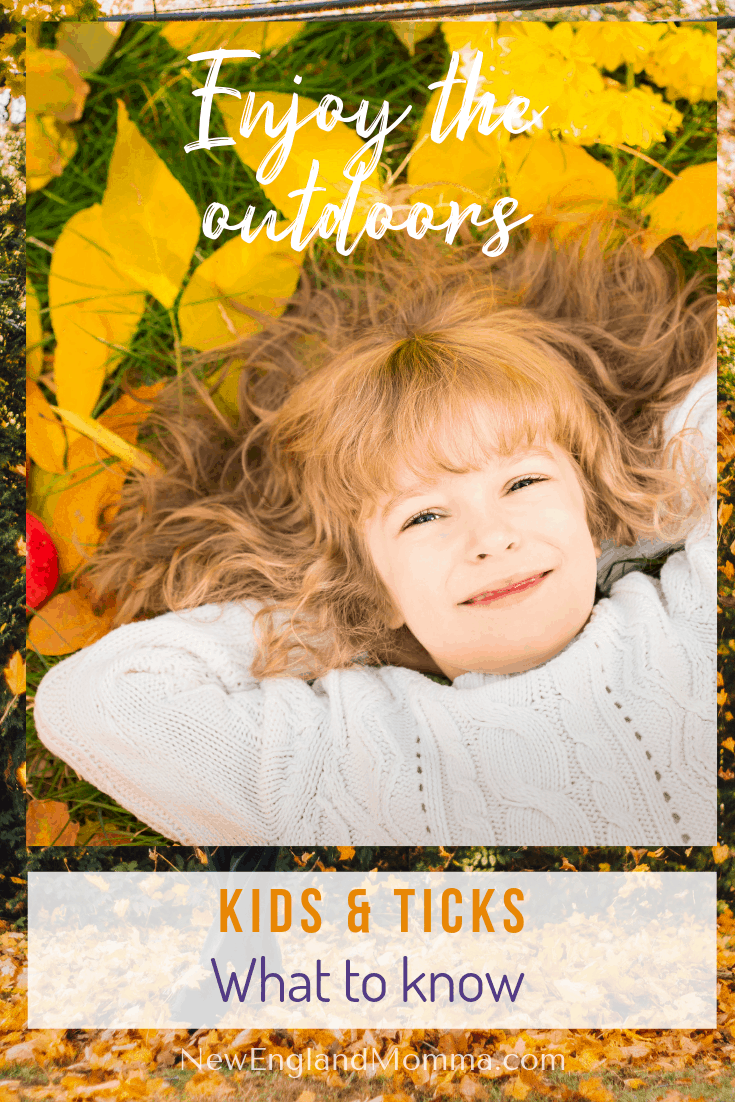 MORE OUTDOOR IDEAS: 
SaveSave